Listen
The Ophelias share new single 'Vapor'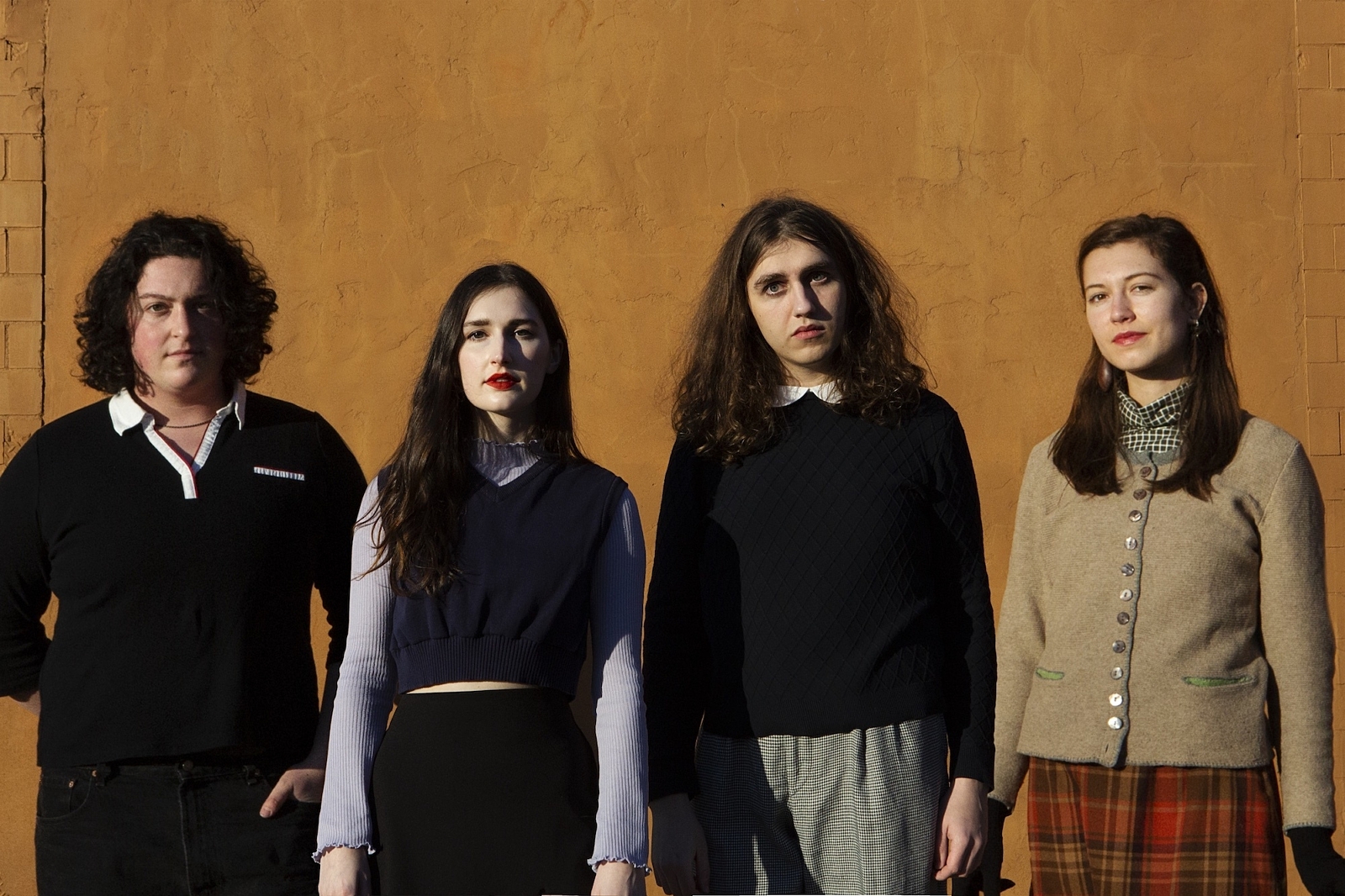 Photo: Madeleine Hordinski
Their new album, 'Crocus', arrives next month.
With their new album 'Crocus' arriving on 24th September via Joyful Noise Recordings, Ohio four-piece The Ophelias are sharing their new single 'Vapor'.
Speaking about the new song, vocalist and guitarist Spencer Peppet says, "2015 was the super blood moon. I was walking back to my dorm and saw it hanging above the park, framed between buildings. I pulled out my phone and wrote these lyrics down, staring up at the huge, ebullient red moon.
"This was the first song I wrote on the banjo. I completed the first draft in a Vocal Composition class in college, with the banjo and a group of friends singing harmonies and bird noises. The album version of Vapor built off that experimentation. The strings in the end section use the parts originally sung by my classmates, and we fleshed it out with Jo's bass part, piano, and building drums. An ambulance drove by while I was recording vocals —- we kept it in. When I finally heard the end section in full, it felt like all the lights in the proverbial house turned on."
Check it out now below.
'Crocus' Tracklisting:
1. Crocus
2. Sacrificial Lamb
3. Neil Young on High (feat. Julien Baker)
4. Vapor
5. Spirit Sent
6. Biblical Names
7. Mastermind
8. Becoming A Nun
9. Spitting Image
10. Under Again
11. The Twilight Zone
12. Vices
Read More