Watch
The Ophelias team up with Julien Baker for 'Neil Young on High'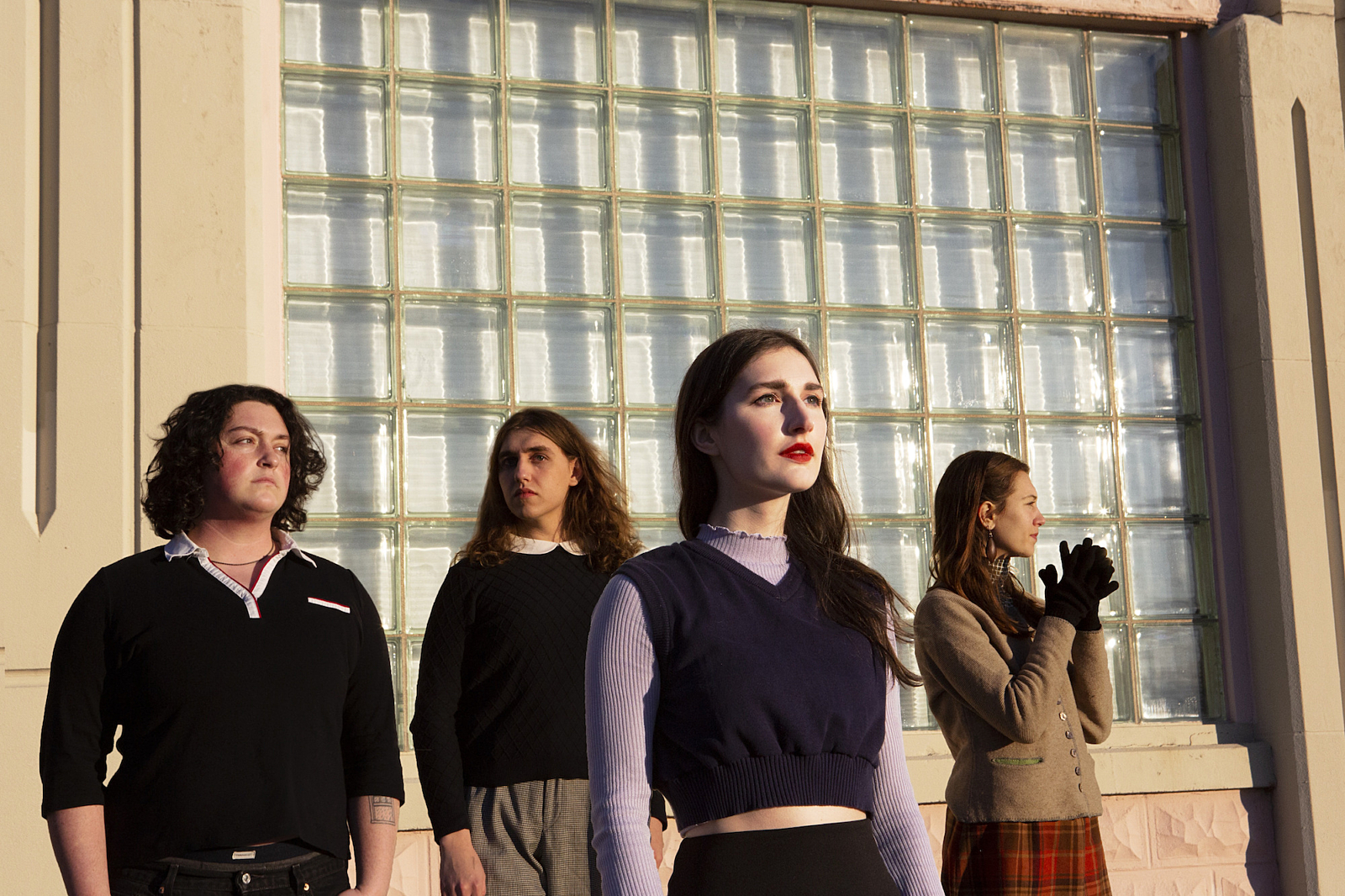 Lifted from their forthcoming new album 'Crocus'.
Set for release on 24th September, The Ophelias are previewing their brand new record 'Crocus' with first single 'Neil Young on High' with Julien Baker!
"We met Julien for the first time in 2019 at a show we played in Nashville," Spencer Peppet explains. "She introduced herself and I tried to not show how nervous I was! About half a year into 2020 quarantine I worked up the nerve to ask if she wanted to feature on a song from the album we were working on. She recorded her parts in Tennessee and we talked virtually. Her harmonies reinvigorated the song completely: she added lightness, openness, but also depth and complexity. It's incredibly cool that she put so much care into those parts."
On the meaning of the song itself, Spencer adds, "After a relationship ended I would become obsessed with remembering every detail of the painful moments. I realised later that I don't have to know what I was wearing or what song was playing to know that I was hurt deeply. I think 'on high' means seeing someone as literally above you, better and cooler and more put together. I do love Neil Young, but in this case he represents a person, a time, a place."
"'Crocus' represents that state of flux, between dreaming and reality or internal reflection and external action," she continues of the record. "I had to wring this all out of my chest, and doing that is very vulnerable. But being in a band with such a strong sense of community, trust, care, and love makes that process a lot easier."
Check out 'Neil Young on High' below!
'Crocus' Tracklisting:
1. Crocus
2. Sacrificial Lamb
3. Neil Young on High (feat. Julien Baker)
4. Vapor
5. Spirit Sent
6. Biblical Names
7. Mastermind
8. Becoming A Nun
9. Spitting Image
10. Under Again
11. The Twilight Zone
12. Vices
Read More