Listen
Trevor Powers releases two new tracks 'XTQ Idol' and 'Dicegame'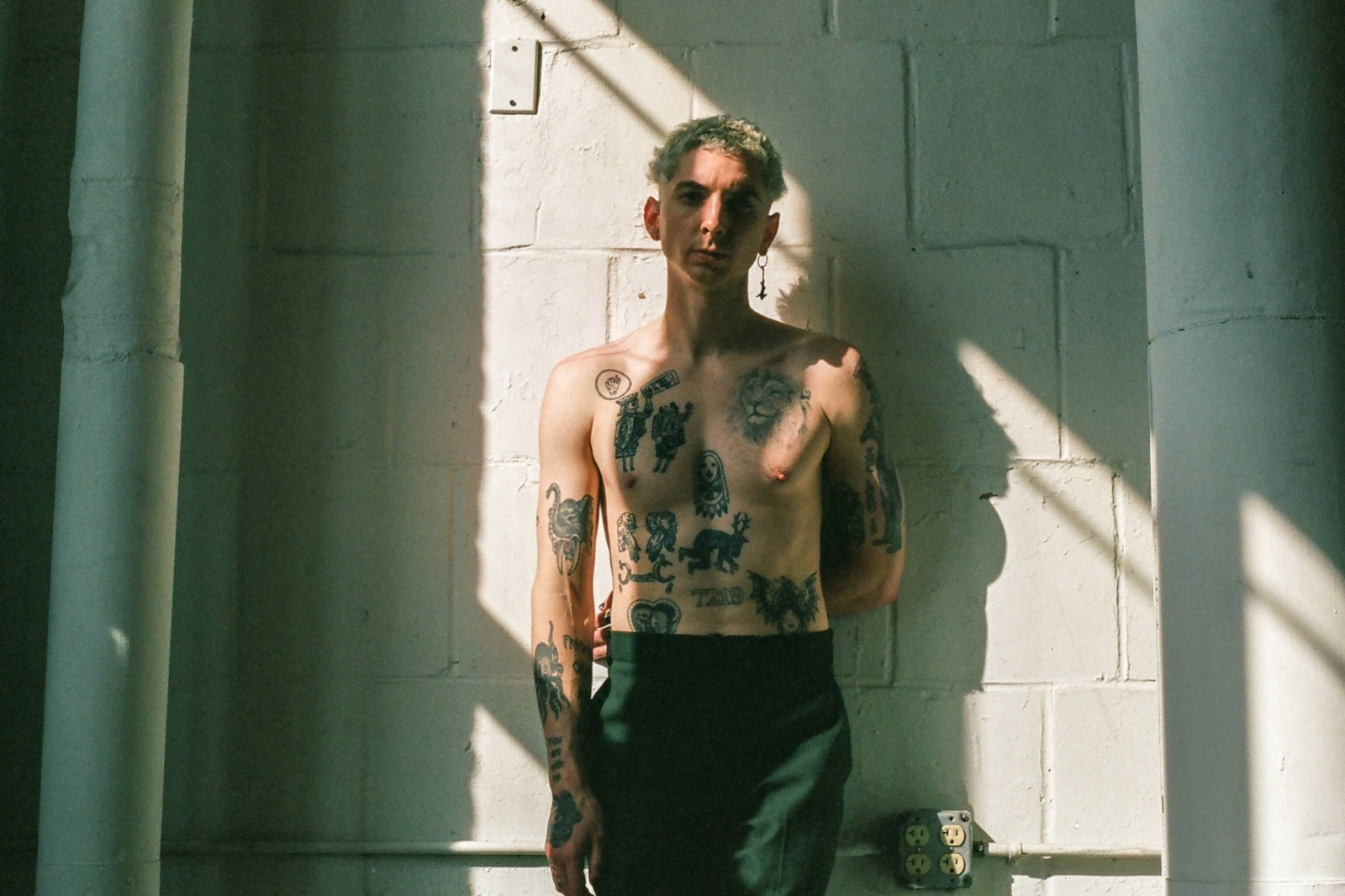 They're taken from upcoming album 'Mulberry Violence'.
At the end of last month Trevor Powers - fka Youth Lagoon - released two new tracks off his upcoming album 'Mulberry Violence' and now he's followed it up with two further tracks, 'XTQ Idol' and 'Dicegame', which you can listen to below.
Speaking to The Fader about the tracks, Trevor said about 'XTQ Idol': "Early in the process of forming 'Mulberry Violence', I took a trip to the Czech Republic & visited Sedlec Ossuary, a small Roman Catholic church elaborately adorned with the bones of 40,000 people… This was all constructed as a way to honor the dead. For me, it was a labyrinth of mirrors. My reflection multiplied thousands of times in front of me, & I couldn't look away. I saw myself as I really was. Late that night I started 'XTQ Idol'.
On 'Dicegame', he added: "My favourite painter, the existential outcast Francis Bacon, described a work by saying, 'It was like one continuous accident mounting on top of another.' This is entirely how I function — shaping ideas for weeks or months that lead absolutely nowhere.. it's not until I fuck up & do something totally inadvertent that the path finally begins to glow… 'Dicegame' had 6 other versions before it. All of them different; none of them honest."

Trevor Powers will also be playing a series of European tour dates later this month - see below.
OCOTBER
30 London, UK Electrowerkz

NOVEMBER
1 Amsterdam, NL Cinetol
3 Hamburg, DE Häkken
4 Berlin, DE Frannz Club

Read More