Tyler, The Creator is The Grinch on his new song
It's Tyler's second song to be released from the soundtrack to the upcoming movie.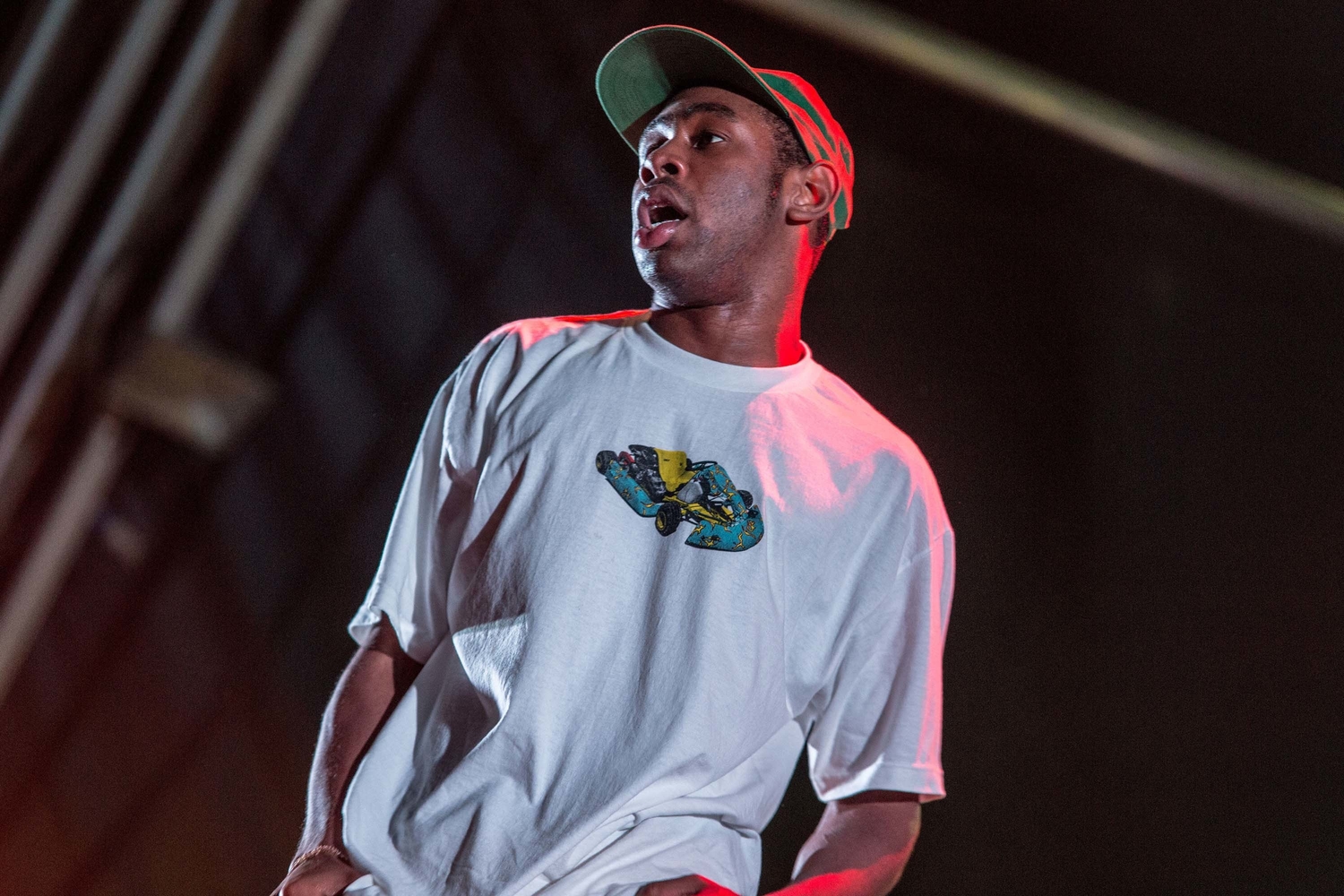 Photo: Emma Swann
A couple of weeks after releasing his first song off the soundtrack for upcoming movie The Grinch, which he curated, Tyler has returned with another song from the animated film!
Called 'I Am The Grinch', the piano-heavy track features Fletcher Jones and follows on from Tyler's other track for the soundtrack 'You're A Mean One, Mr. Grinch'.
The songs come after a year in which Tyler has been dropping one-off tracks 'Peach Fuzz', 'Gelato', '435', 'BRONCO' and 'PUFF'. Back in August, he shared a new video for 'See You Again', from last year's 'Flower Boy', featuring Kali Uchis (Tyler previously starred in her brilliant video for 'After The Storm') and A$AP Rocky.
The 2018 version of The Grinch is a 3D-animated re-make of the 2000 film, based on the Dr Seuss book. It's narrated by Pharrell Williams and stars the voices of Benedict Cumberbatch, Rashida Jones, Kenan Thompson and more and is out now.
Listen to 'I Am The Grinch' below.
Read More
Featuring James Blake, Romy, Marika Hackman, yeule and more.