Watch
Watch boygenius cover The Killers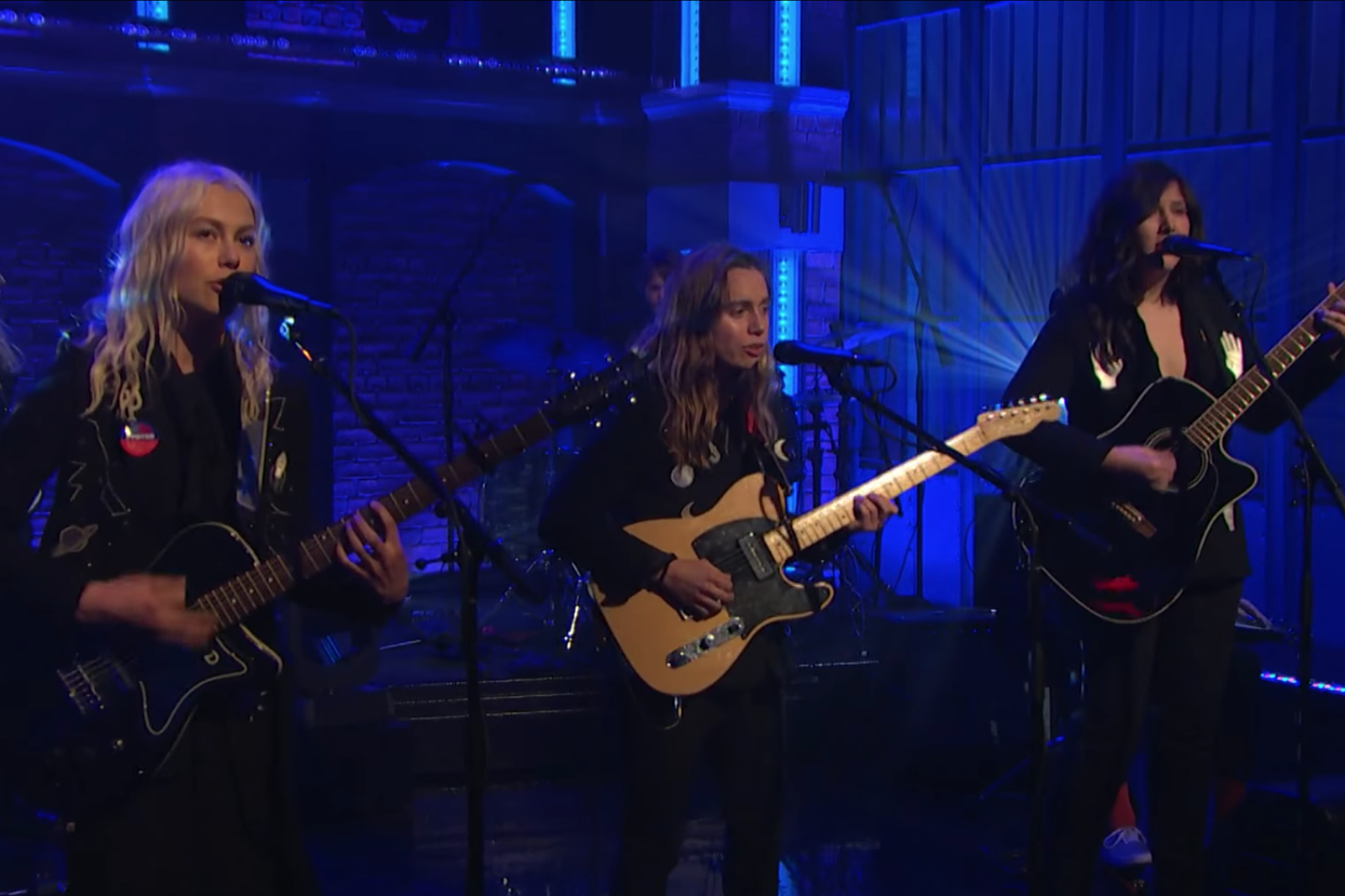 Phoebe Bridgers, Julien Baker and Lucy Dacus have started playing the song at their live shows.
Boygenius supergroup members Phoebe Bridgers, Julien Baker and Lucy Dacus have recently completed a tour of the US as part of which they've been performing a cover of The Killers' song 'Read My Mind'.
Now, footage has emerged of the trio performing the track at their show in San Diego on 29th November. In the performance, Phoebe, Julien and Lucy take in turns to sing the verses before all harmonising on the chorus. Watch a video of the performance below.
The band recently released their debut self-titled EP. In our review of the release, DIY said: "Each member has their moment to shine, but it's when they come together on closer 'Ketchum, ID', an ode to the state of Idaho and the detachment of constant touring, that 'boygenius' really comes into its own…"
Phoebe Bridgers has also been busy covering tracks as a solo artist, recently releasing her own version of 'Christmas Song', featuring Jackson Browne.
Read More