Denai Moore shares 'Too Close' video
The track opens her recently released album 'Modern Dread'.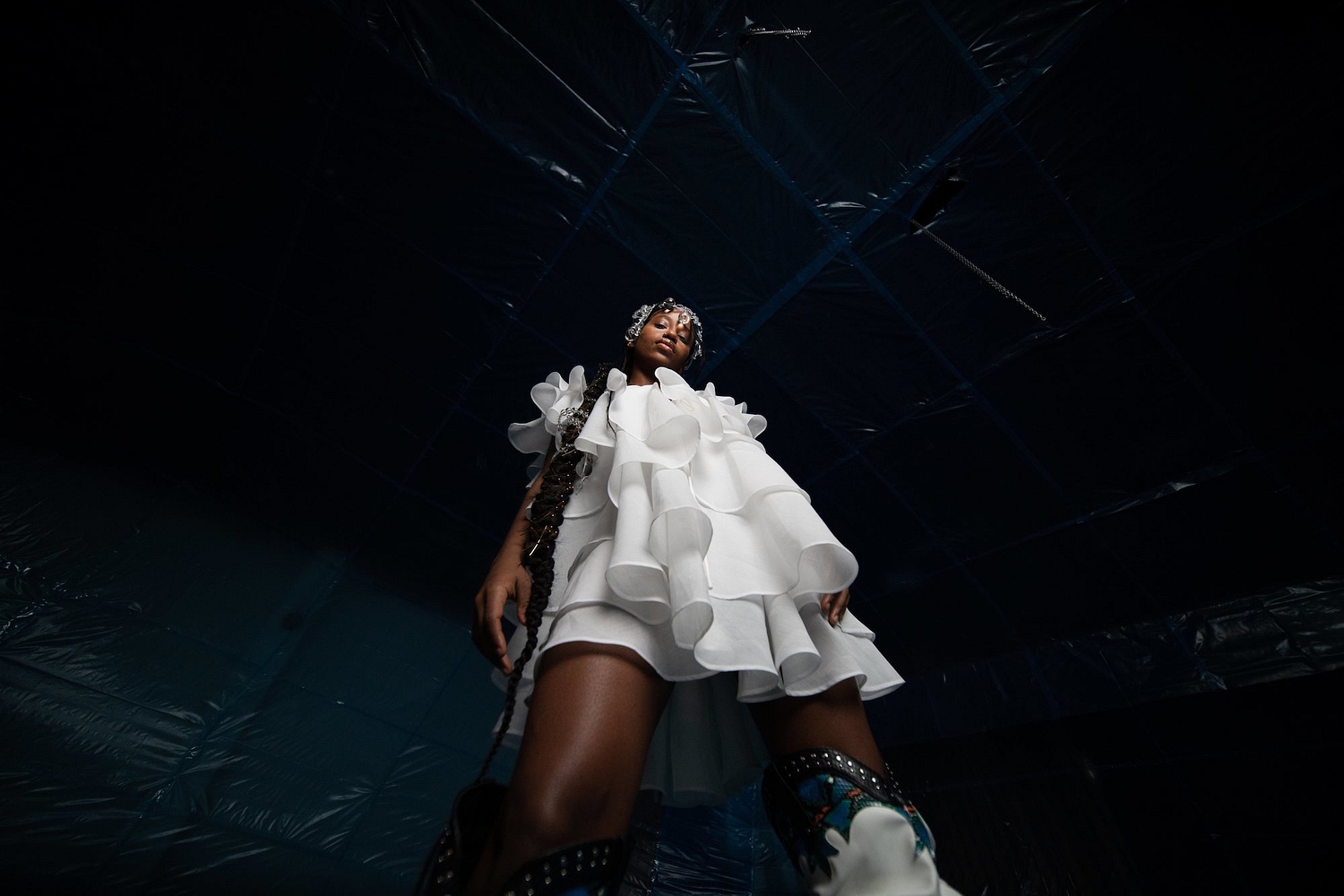 Following the July release of 'Modern Dread', Denai Moore is now sharing the visuals for album opener 'Too Close'.
"'Too Close' is about understanding that your power in yourself isn't defined by other people," Denai explains. "Even when you're by yourself you are empowered just as you are. You're enough."
Making the video during lockdown with partner and director Nadira Amrani, Nadira says of the process, "Me and Denai made this video during Lockdown here in the UK in Margate. Paying homage to Powers of Ten™ (1977) created by Charles and Ray Eames, we were really inspired by this idea of zooming out to the universe and zooming all the way into Denai herself. We couldn't do a lot at the time in terms of filming in a studio or anything but going to the beach and shooting close to where we lived really worked. I think during lockdown we have all had a chance to reflect on the bigger picture, by everyone disconnecting we have also had a chance to reflect on our own place in our universe and we really felt like 'Too Close' as a track worked well for this concept."
Check out the video below and revisit our July chat with Denai here.
Read More
Popular right now
Featuring James Blake, Romy, Marika Hackman, yeule and more.