Watch
Katy J Pearson releases 'Something Real' video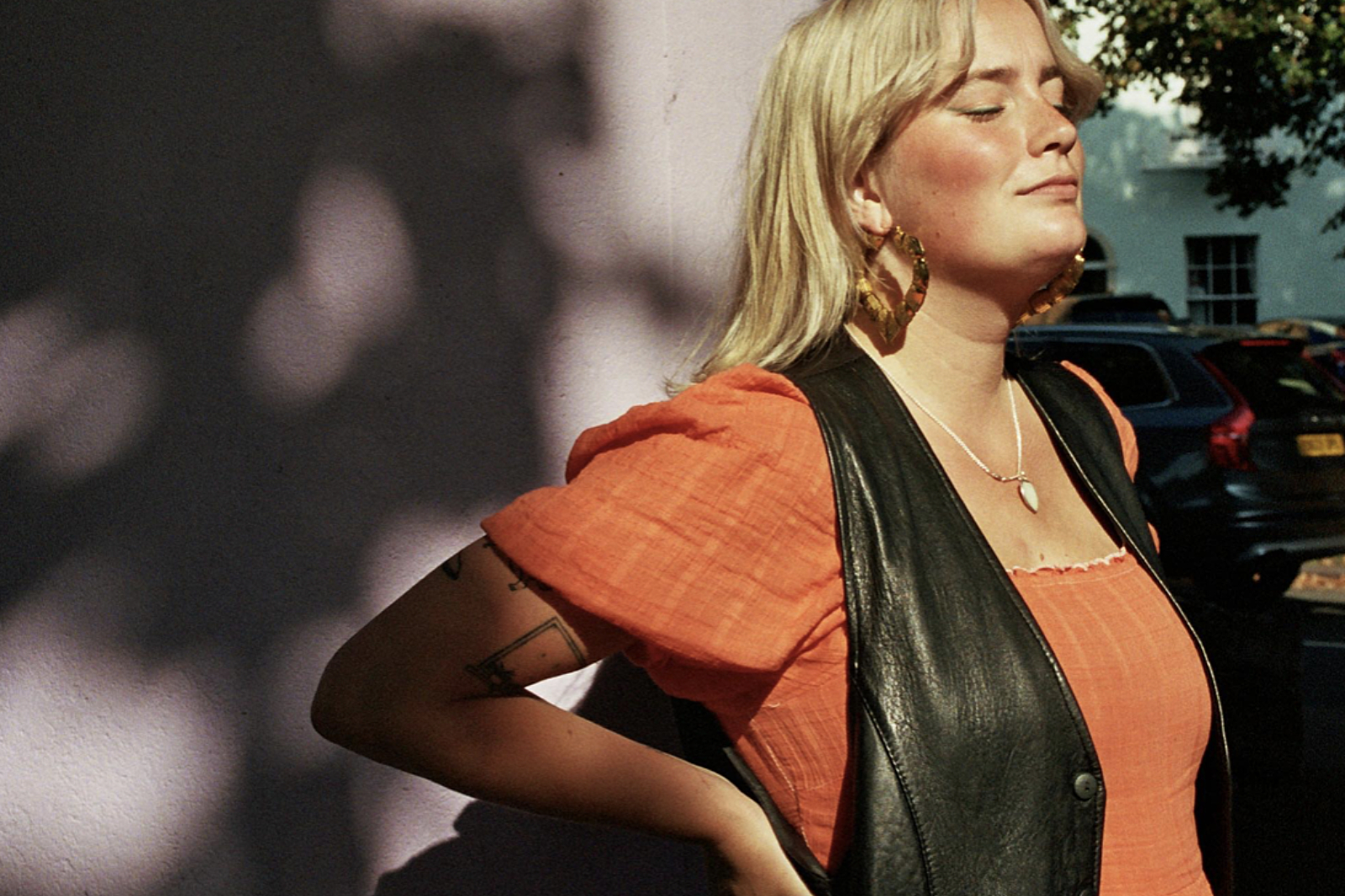 Her debut album arrives on Friday 13th November.
With her debut album 'Return' landing on 13th November, Katy J Pearson is giving us the latest glimpse into what we can expect, sharing the video for latest track 'Something Real'.
"For the 'Something Real' video I had the opportunity to work with the brilliant director Jamie Thraves and DOP Catherine Derry," Katy skas. "We filmed the video all around Bristol over 2 days and had Teddy the beautiful whippet as a special guest ( thanks Milly and Bella). Thanks to my lovely band and Molly shield for your appearances in the vid and shout out to Tom Jacobs and Louis Catlett for being sweet angels. Enjoy the vid!"
"Had a blast doing the video," Jamie adds, "I think it's gonna be great, we got so many interesting fun shots. I think you're gonna see a side of Katy you've not seen before. Wanted her to come across as a big star, which she is, so that was my aim, to bring out her confidence as a performer. Think she pushed herself on this one and it shows."
Watch the vid now below.
See Katy live at the following dates.
NOVEMBER
28 – Live at Leeds, Leeds
DECEMBER
11 – Trades Club, Hebden Bridge
JANUARY
28 – The Junction, Plymouth
30 – Heartbreakers, Southampton
FEBRUARY
02 – Elsewhere, Margate
03 – Moth Club, London
04 – Louisiana, Bristol
05 – Esquires, Bedford
06 – Wide Eyed, Leicester
07 – Widnes Library, Widnes
Read More