Wolf Parade have announced new album 'Cry Cry Cry'
They've also shared 'Valley Boy' from their first new album in seven (!) years.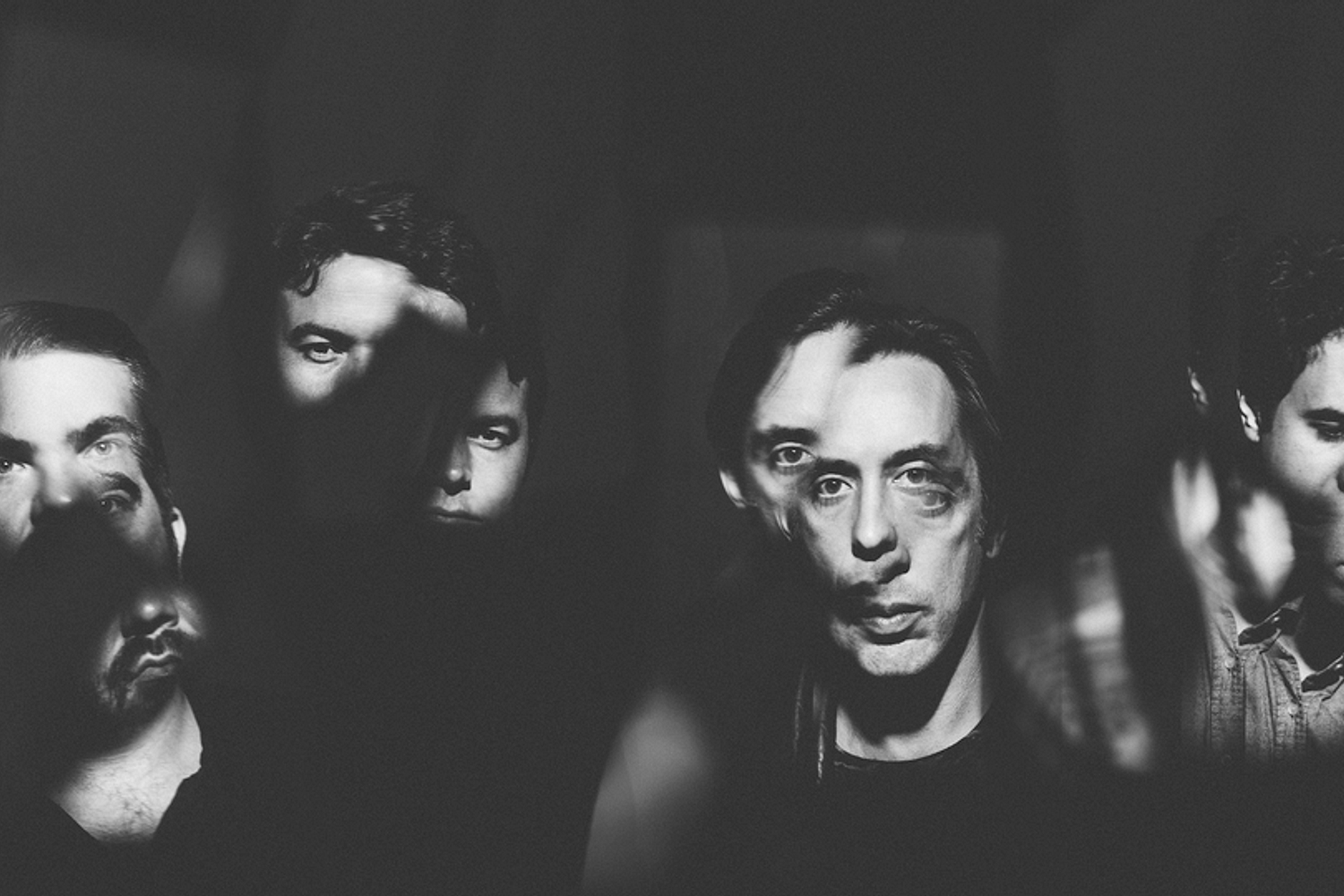 Photo: Shane McCauley
Back in 2011, Wolf Parade went on a then-indefinite hiatus. The "then" probably gives it away.
Yep, after a little bit of teasing a while ago, the Montreal band are finally back with their first new album in seven years! 'Cry Cry Cry' will be out on 6th October via Sub Pop, and it promises to deliver rousing anthems, a lot of squalling guitar riffs and a good dose of energetic, clashing keys. It's been produced by John Goodmanson in Seattle and mastered by Greg Calbi in New York.
Dan Boeckner said: "Once we got back together, I was playing guitar, writing and singing in a way that I only do while I'm in Wolf Parade. It's just something that I can't access without the other three people in the room".
Boeckner shares lyrical and singing duties on the record with Spencer Krug, who commented: "The band itself is almost a fifth member of the band, something more or at least different than the sum of its parts. We don't know who or what is responsible for our sound, it's just something that naturally and consistently comes from this particular combo of musicians".
If you're after a little bit of a taste of what to expect from 'Cry Cry Cry', then have no fear: the band have served up a first cut in the form of 'Valley Boy'.
Listen to 'Valley Boy' and see the tracklisting for 'Cry Cry Cry' below.
1. Lazarus Online
2. You're Dreaming
3. Valley Boy
4. Incantation
5. Flies on the Sun
6. Baby Blue
7. Weaponized
8. Who Are Ya
9. Am I an Alien Here
10. Artificial Life
11. King of Piss and Paper
Read More
Popular right now
Featuring James Blake, Romy, Marika Hackman, yeule and more.