Album Review
Arca - KICK ii, KicK iii, kick iiii, kICK iiiii
4 Stars
A complex calling card from a singular artist.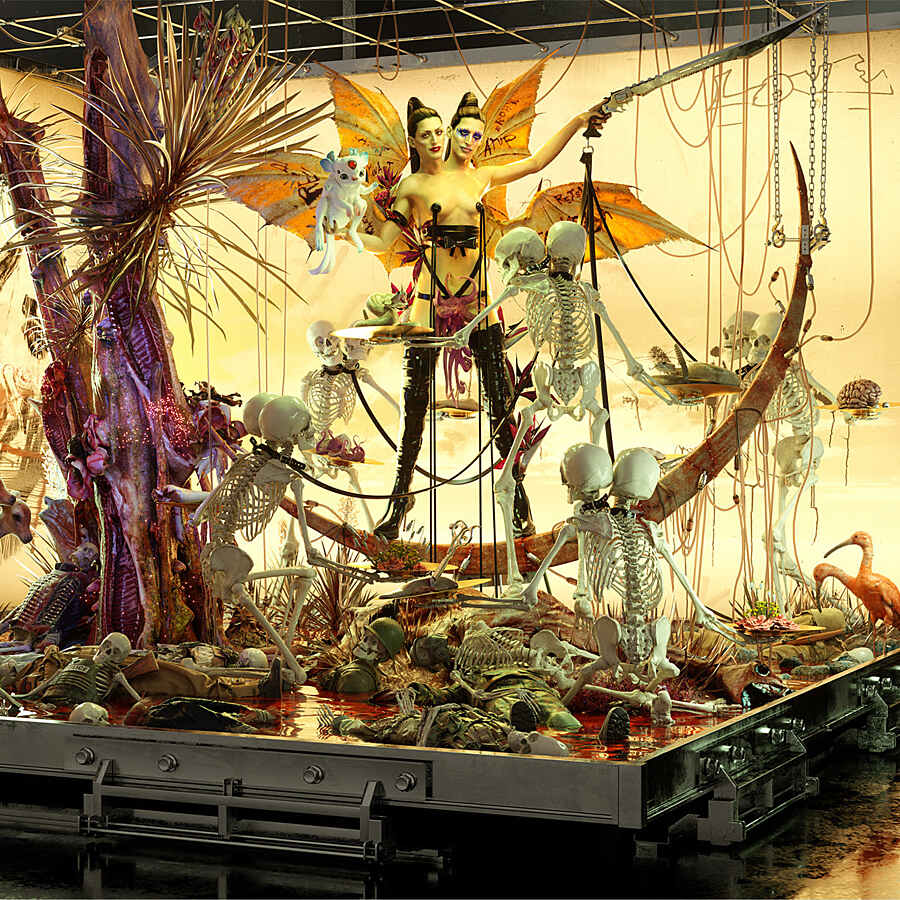 Let it never be said that Arca is somebody for doing things by halves. After initially introducing us to her 'Kick…' series of records in relatively straightforward fashion - the kaleidoscopic first instalment played like a panoramic portrait of her many musical whims and influences, while the second was a heartfelt paean to the Venezuelan reggaeton that shaped her sonic outlook - she's now delivered us a veritable avalanche of songs, with the third, fourth and fifth chapters of the project all arriving at the same time. Taken together, the albums are overwhelming in their stylistic diversity; one minute, she's serving up clattering electro on the likes of iii's 'Skullqueen' or 'Ripples', and the next, we're hearing her break classic ideas of what ambience should mean to fit her own mould on the Oliver Coates-featuring 'Esuna'; it's the second track on the brooding 'kick iiii', elsewhere on which we get an industrial maelstrom of a collaboration with Garbage's Shirley Manson, 'Alien Inside'. Anybody hoping that the surprise-released 'kICK iiiii' might neatly bring everything together, meanwhile, will be disappointed; it's an obtuse, moody exercise in dark electronica. Even had she not unleashed so much music upon us at once, you still get the feeling that 'Kick…' would overwhelm us anyway; it's a complex calling card from a singular artist.
As featured in the December 2021 / January 2022 issue of DIY, out now. Scroll down to get your copy.