Album Review
black midi - Cavalcade
3-5 Stars
Building from a sound already so idiosyncratic and unpredictable, they end up in some head-scratching corners.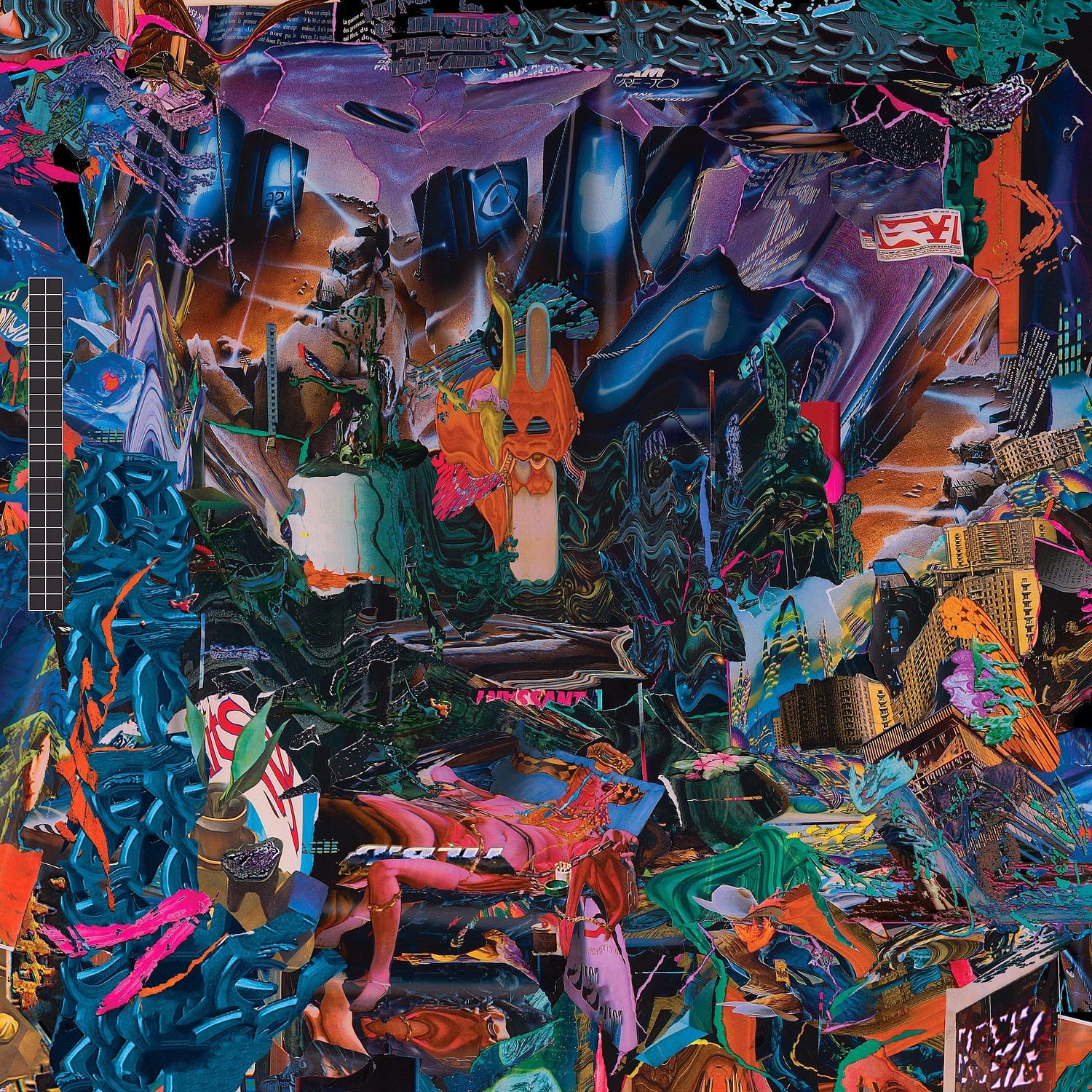 The well-chronicled curse of the 'difficult second album' is often diffused by artists getting the job done as quickly as possible after their debut, either to prove they can hit the same heights again or do something wildly different. On their second album 'Cavalcade', arriving just shy of 2 years after 'Schlagenheim', black midi do a little bit of both.
It's hard to define a distinct difference within its eight tracks, because the world the group built on their 2019 debut was so utterly their own. What is immediately apparent though is its richer instrumentation, a broader shift in tempos and the same wild imagination still looming at large. This is apparent from the off on 'John L' - strings thrash in a Hitchcock 'Psycho' style as frontman Geordie Greep outlines the trappings of the world's "infernal din". 'Chondromalacia Patella' sways fantastically from drop-D guitar thrashes to funk to swooning jazz in the blink of an eye, the instrumental sounding as if it's being cranked to its limits in the closing 30 seconds as it spirals further out of control.
'Diamond Stuff' and 'Marlene Dietrich' set a slower pace against the more manic tracks that surround them. The latter - an odd ode to the cabaret star - borders on musical theatre at points, while the former warps slowly into a woozy mania, shedding itself of its structure as it goes.
Within the lyrics, which are hard to follow due to Geordie's fantastically odd delivery at rattling speed, it feels sometimes as if they don't contribute to an overall picture. While there are whispers of the turmoil of our times within 'John L' and epic ten-minute closer 'Ascending Forth', the topics and characters can feel a little randomly selected. Assuming the group's appetite for literature expands as broadly as their music does on this LP, this is to be expected - instead the music behind these multi-layered images that slip into frame set the laws of black midi's universe.
'Cavalcade' is the sound of a band looking to broaden their horizons, but building from a sound already so idiosyncratic and unpredictable, they end up in some head-scratching corners. It's still thrillingly entertaining nonetheless.
Read More
Featuring James Blake, Romy, Marika Hackman, yeule and more.