Album Review
Broods - Conscious
4 Stars
On their second album, NZ pop duo Broods climb high over the world's darkest side.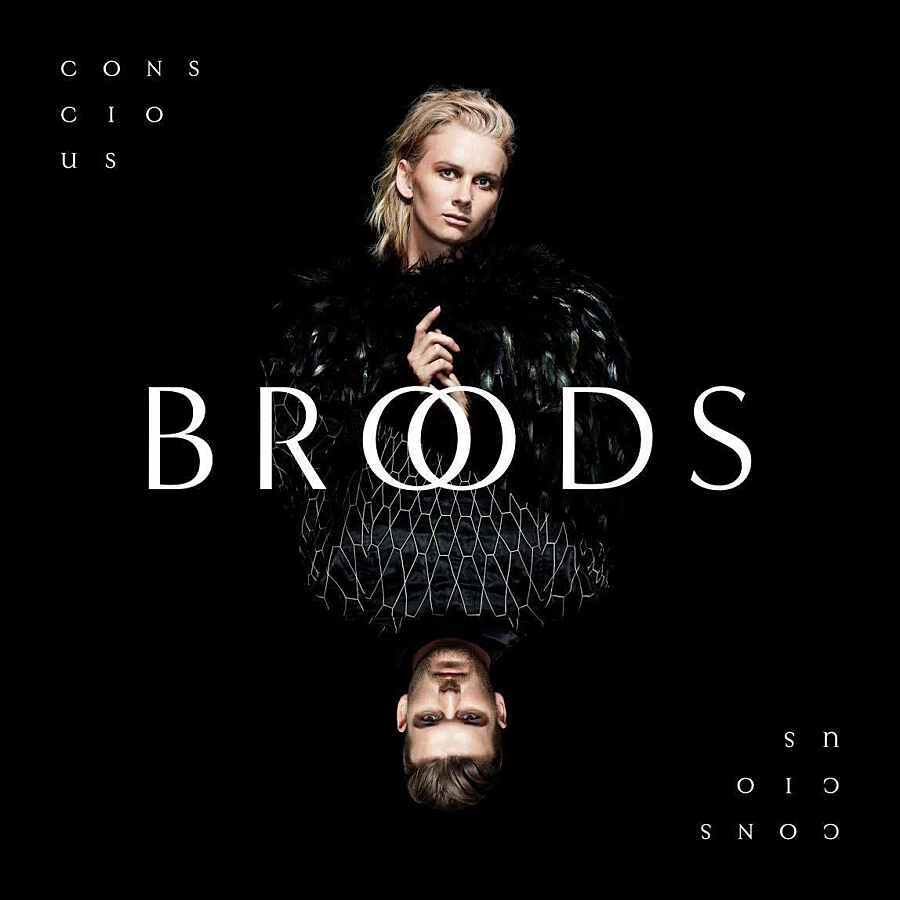 Following the whirlwind that Broods' 'Evergreen' sent them on, the duo have knuckled down and created a follow-up without fear. 'Conscious' sees the pair untethered, unafraid and utterly in control. From the opening declaration of 'Free', all lofty ambition and twitching confession, the band make good on their promise.
Reflecting on the past and tumbling forward with lessons learnt, Broods' second record is full of big, heartfelt pop songs. 'Are You Home' dances in the dark while the likes of 'Hold The Line' and 'Couldn't Believe' shine bright, constantly searching for the spotlight. And as large as every track is, all thirteen glittering moments come with their own edge.
'Worth The Fight' asks that very question, as Broods dissect moments of reflection as the title track looks in the mirror, puffs out its chest and prepares for the next storm, all tension and self-empowerment. The choruses burn but there's more to Broods than simple fire. Multi-layered and intricately assembled, 'Conscious' creates a sprawling wonderland but months on the road and a more determined belief in the self sees the record coiled tight.
With hints of everything from Ellie Goulding and MIA to Kanye West and Radiohead, Broods have still managed to establish their own voice. The Lorde co-written 'Heartlines' sees the band take overused comparisons by the horns and prove just how unique their own chemistry is, via swaying builds and spinning, unrestrained celebration. Arms outstretched, Broods are on top of the world. It's a feeling hit home by 'Freak of Nature' which, bringing Tove Lo into the mix, sees hard-hitting conversations delivered amidst thundering theatrics and a stylized poise.
Sleek, elegant but neck deep in gory realities, 'Conscious' is a record that deals in the very best and worst of the world but instead of getting dragged down with the weight of these realisations, Broods climb high. Knowing there's no reason to fear, the band can handle whatever's thrown at them. It doesn't matter how soaring this record might get, the band stick to their word. Broods are free.