Album Review
Chairlift - Moth
3 Stars
Chairlift have found themselves creating something far more barmy, bold and exhilarating.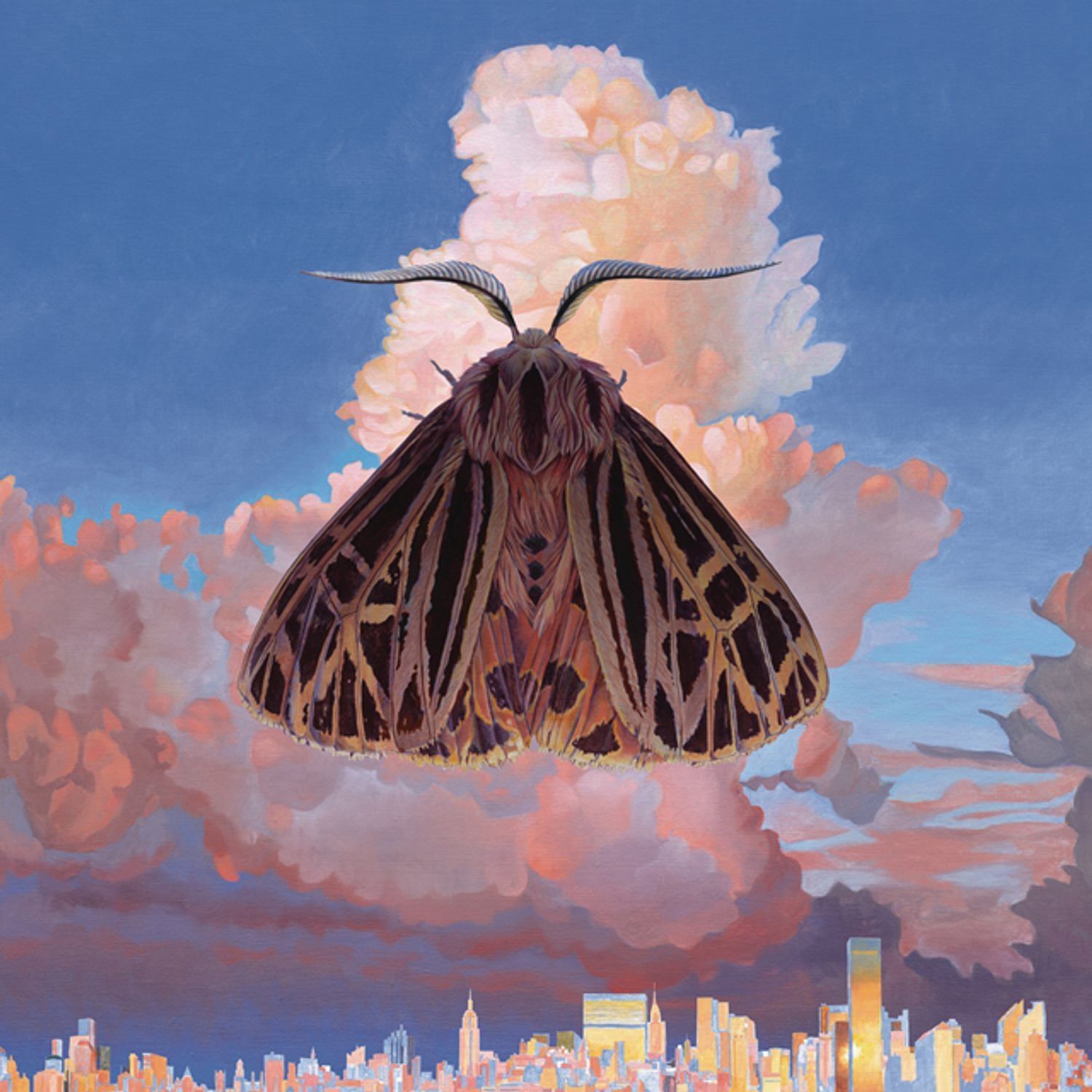 The metamorphosis is complete. Chairlift have burst out from their beginnings making ambient music for haunted-houses and have turned into a flamboyant, joyful, dance-floor bound act.
Self-produced third album 'Moth' is relentlessly creative. Unlike their previous two records, there's no sense that Chairlift have gone rifling through their record collection looking for yet more gloomy 1980s pop to inspire them. 'Moth' really does sound like a group (now a duo after Aaron Pfenning split with the group back before Chairlift's second album, 'Something') that have moved onto something new.
The first glimpse of their newest effort came in the form of the towering 'Ch-Ching'; the duo's dazzling, inventive lead single. Who would have thought that the same people behind 'Bruises' could have created something as brilliant bizarre as their opening gambit. It's weird, it's wonderful and it's infectious, leaving the listener singing "27-99-23" non-stop.
Elsewhere, with its space age zapping synths, there's a distinct St. Vincent influence present on the pace-y 'Romeo', and a dabble of funk pulse and guitar upstrokes on 'Polymorphing'. This isn't to say that 'Moth' is just an album for losing your shit to, though. Following its thrilling start, the tone switches down as Polachek makes things intimate and personal on 'Crying In Public'; "I'm sorry I'm causing a scene on the train/I've fallen for you/I've fallen for you." The duo are in a similarly subdued mood - "But for now, don't wait for me" on 'Unfinished Business' – proving that 'Moth' isn't all about getting ready for the floor.
There are, however, tracks designed to elicit a physical reaction. With a thudding, club-ready beat and strong vocals from Polachek on 'Moths To The Flame' (which shine on 'Show U Off' as well), long-time Chairlift fans may be put off by the duo's new direction. Hopefully that's not the case, because 'Moth' - aside from the underwhelming 'Ottawa to Osaka' - is a delight, an album bursting with confidence. It's a joy to hear two artists having so much fun. They may have left behind their haunted house roots, which might rub some people off the wrong way, but Chairlift have found themselves creating something far more barmy, bold and exhilarating than ever before. 2016 will be their year.
Read More
Featuring King Gizzard & The Lizard Wizard, IDLES, Tkay Maidza, Sleater-Kinney and more.