Album Review
Chloe Moriondo - Blood Bunny
4 Stars
Someone who, like her heroes, deserves to be covered by teenagers in their sun-soaked bedrooms.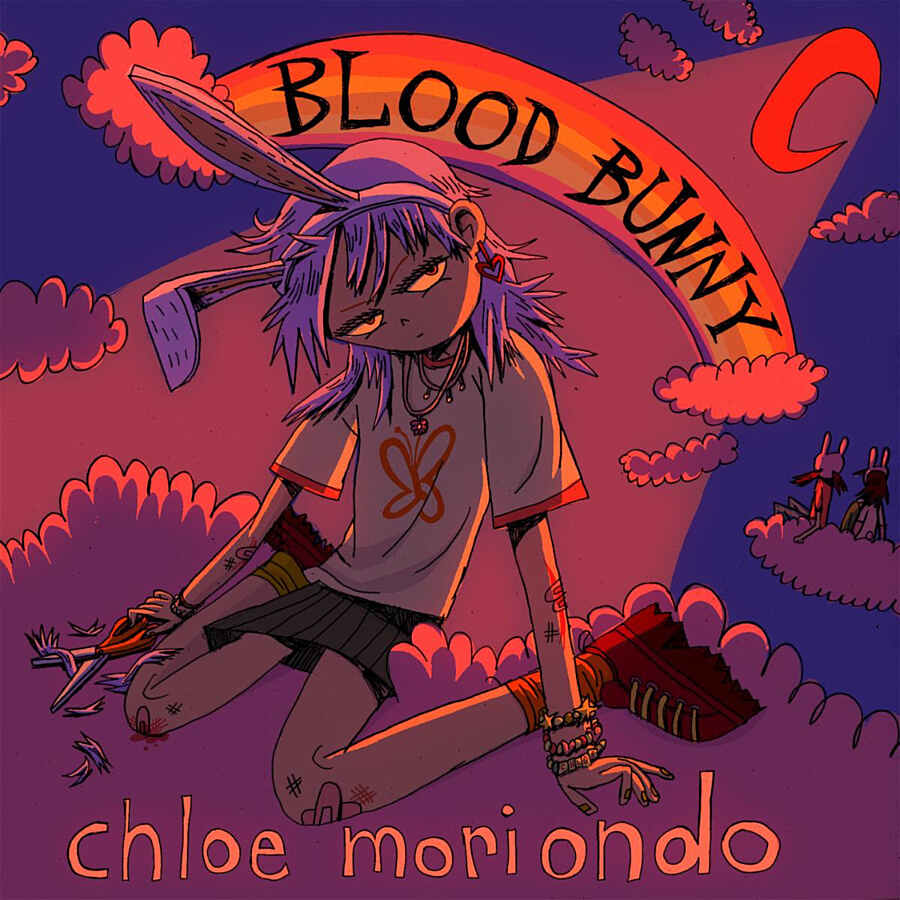 Michigan teen Chloe Moriondo made her start in music through YouTube, posting covers of songs by Rex Orange County, Billie Eilish and the like from her sun-soaked bedroom. That was a few years ago - scroll through her feed today and the covers have gradually faded out, replaced by her own original material. In 2018 'Rabbit Hearted', a collection of intimate, ukulele tunes, introduced Chloe as an artist in her own right. Now 'Blood Bunny' finds her more confident than ever, dialling up the volume with a no-fucks-given attitude. From the get-go, it's a riot. 'Rly Don't Care' is a bombastic coming-of-age opener with Chloe celebrating getting her driver's license (move over Olivia) over a zippy wash of pop punk, while 'I Eat Boys' uses wry lyrics and a saccharine melody to hammer home a serious anti-douchebag message. The crazily hooky 'GIRL ON TV' and 'I Want To Be With You' make for a formidable back-to-back combo, Chlo channelling serious Hayley Williams energy in her smiley delivery. There are bursts of live energy - 'Vapor' has a touch of Smashing Pumpkins in its fizzy chorus and 'What If It Doesn't End Well' builds to a sprawling Phoebe Bridgers 'I Know the End' style climax - but it would be great to hear Chloe in more of a collaborative, band set-up in future.
Hopping across to music from the world of YouTube takes talent, charisma and determination, all of which Chloe seems to have heaps of, and despite its flaws 'Blood Bunny' does a great job to showcase what this bright young star has to offer. With this record she enters the pop canon as someone who, like her heroes, deserves to be covered by teenagers in their sun-soaked bedrooms.
As featured in the May 2021 issue of DIY, out now. Scroll down to get your copy.