Album Review
Drones Club - Big World
1-5 Stars
It is not punchy, inventive or original. Instead, it's deeply anaemic.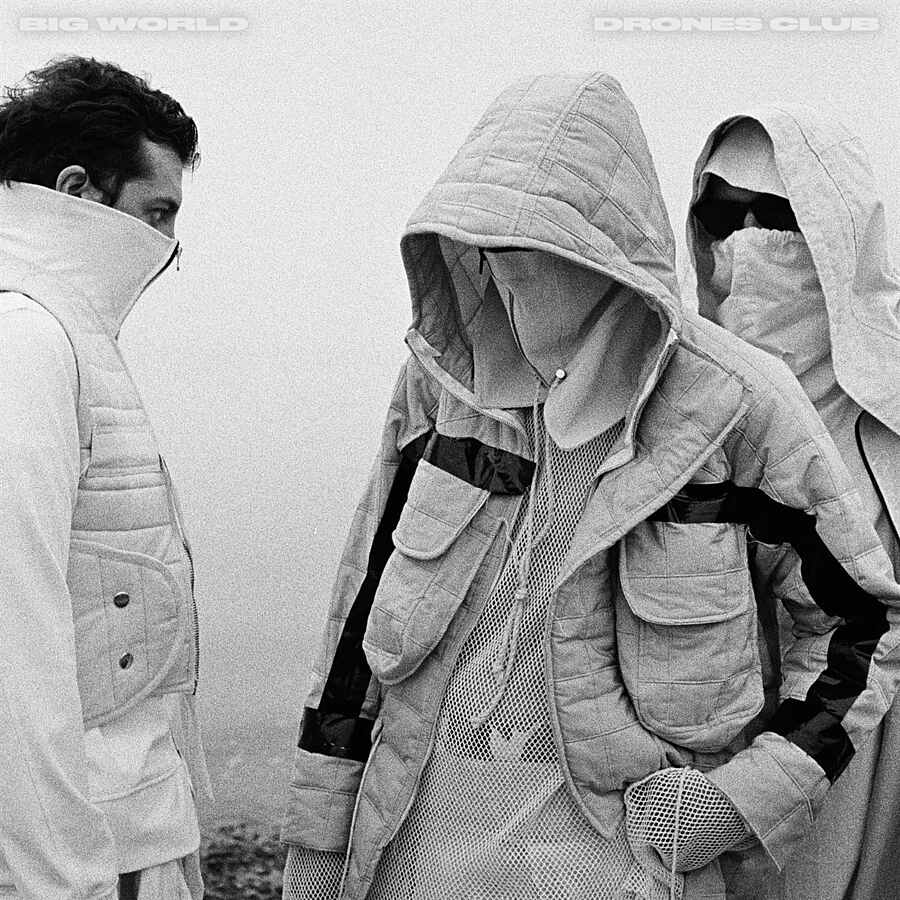 After four years of scattershot releases and self-mythologising, 'Big World' is the debut full-length from Drones Club and not a record that arrives without considerable aggrandising from the band. They are apparently not, contrary to appearances, merely a three-piece from Tottenham but instead "a radically inclusive organisation with fluid boundaries and ambitious ideas on how society should function". On paper, that is all good and well. The problem is that this collection entirely lacks the sonic facets that protest music demands by default; it is not punchy, inventive or original. Instead, it's deeply anaemic.
Perhaps the biggest achievement is how thin they've managed to make the omnipresent 808 sound; it's that, and the unremarkable vocals, that are the two constants as we're taken on a journey through pseudo-soul ('Earth'), pseudo-disco ('Fearless'), and pseudo-synthpop ('Family'). In fact, this is a pseudo-record, a road paved with platitudes, with genuine insight conspicuous by its absence. There is the occasional flicker of the atmosphere that you suspect the trio were aiming for; there's something quietly discomfiting about 'Storm Drain', in particular. Overall, though, 'Big World' falls dramatically short of the bluster that accompanies it; truly great political statements require conviction. It is entirely absent here.