Album Review
Easy Life - life's a beach
4 Stars
Its lasting impact is its confrontation of depression and self-doubt.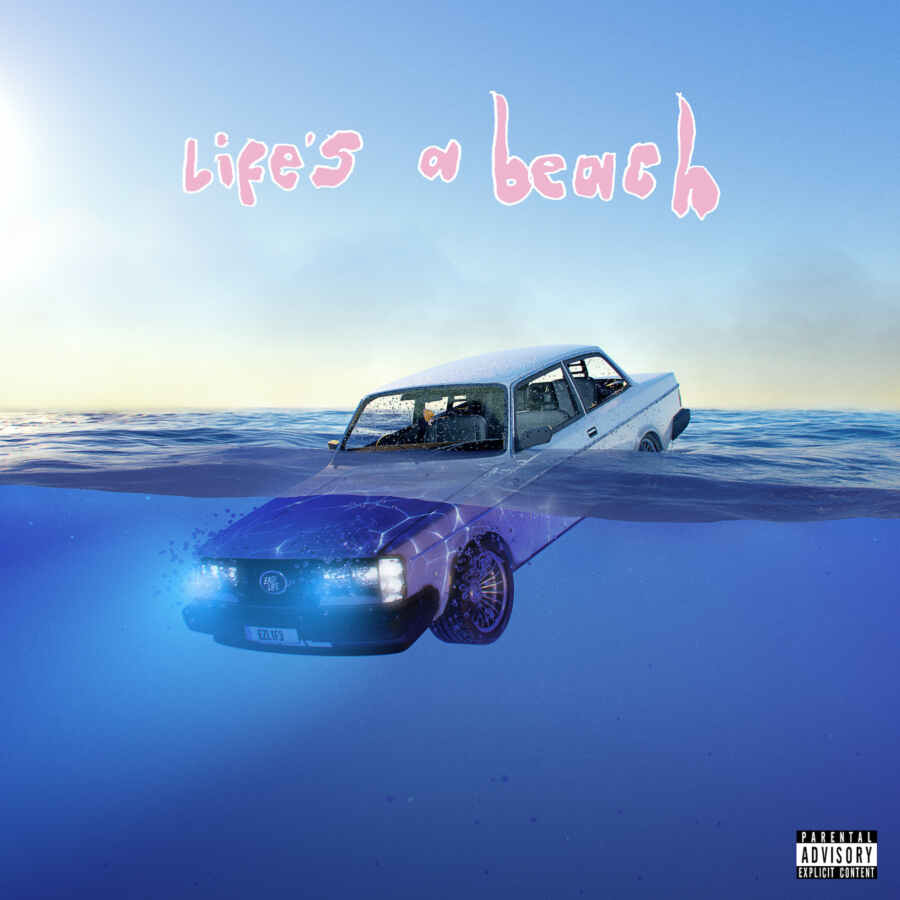 After years of colourful live shows and songs about sangria, sunburn and boozy weekenders, Easy Life's debut album opens with a handbrake turn. First track 'A Message To Myself' is a self-help mantra from frontman Murray Matravers, preaching self-love and individuality. It's a touching opening statement that shows the band have the power to be a force for good as well as purveyors of sunny, festival-ready bops. "All you have to do is look within," he sings to himself and the wider world, reflecting a troubled year that was full of soul-searching for many.
Alongside the self-interrogation, there are also heavy doses of escapism here too. 'life's a beach' was largely written by Murray in lockdown, giving the record a daydreaming quality of wishing you were somewhere else. Even if he were allowed outside in 2020, the band's hometown of Leicester is the farthest UK city from the seaside anyway; this is a record that yearns to be somewhere else, on many levels.
Over twelve warm, genre-bending tracks, the band prove themselves instantly likeable and relatable; "Life's too short to give a shit, don't let the seagull steal your chips," Murray sings on 'Have A Great Day'. But when he's not skewering Middle England stereotypes, he's also unafraid to get serious. On the UK garage-inspired 'Living Strange', the singer turns to darkness again, singing: "I hang myself from the ceiling, it's a real pretty art installation".
While the sun-drenched wonky pop hits remain ('Skeletons', 'Ocean View'), 'Life's A Beach''s lasting impact is its confrontation of depression and self-doubt: this is a record that will make you feel deeply as well as provide a soundtrack for your first post-lockdown festival.