Album Review
Ghostpoet – I Grow Tired But Dare Not Fall Asleep
4 Stars
A masterful soundtrack to a failing society.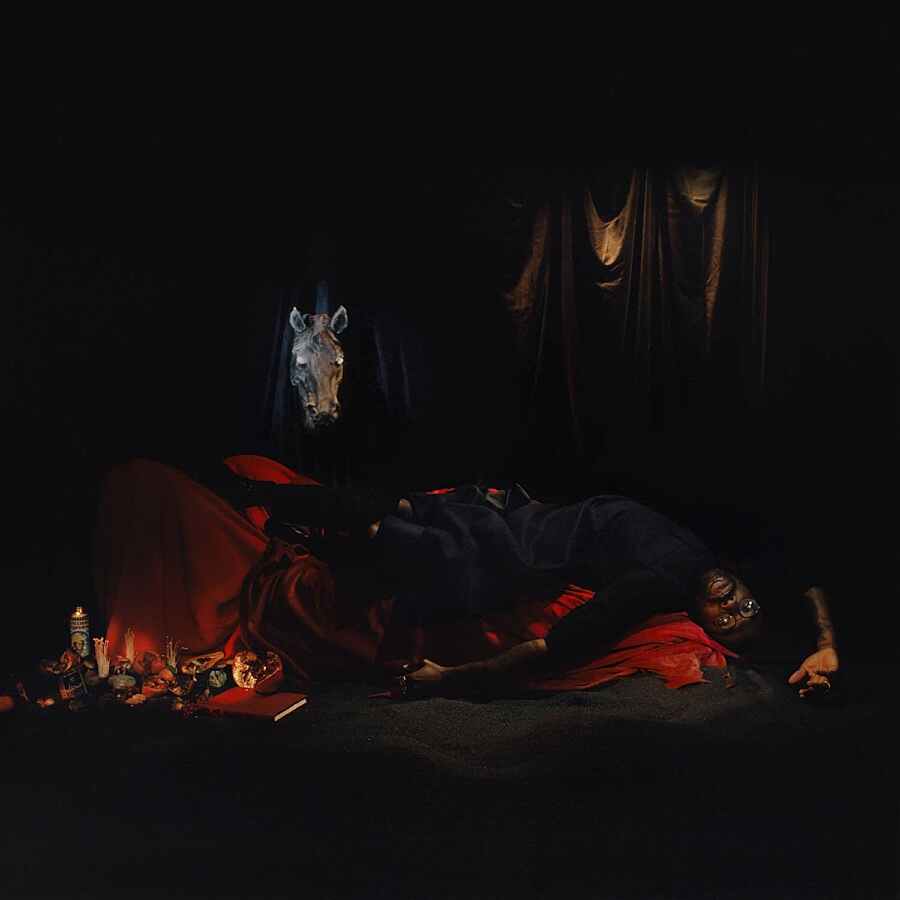 That the ominous anxieties of Ghostpoet's 'I Grow Tired But Dare Not Fall Asleep' would so accurately mirror the UK's current reality will come as no surprise to him. Obaro Ejimiwe's fifth studio album presents a dark critique of modern society and its treatment of others, poking at the contradictions between our freedoms, our choices of how to use them, and our impact. As these freedoms are revoked across the board, never has this message been clearer.
The dense, claustrophobic tones conjure a dystopian nightmare. Across the ten tracks, Obaro plays with the surreal and the concrete, from the unanswered hello of 'Black Dog Got Silver Eyes' to the comparably theatrical call and response of 'This Trainwreck Of A Life' - one that perfectly captures the smoky excess of film noir. The birdsong that opens 'When Mouths Collide' is brilliantly eerie, seemingly the calls of the only survivors of this musical apocalypse.
It's a vast leap from the already unclassifiable sounds Ghostpoet has created. The prominence of the guitar is replaced by a cacophony of chilling experimentation, as sprawling as it is minimalist. His vocals themselves are at times reverted to whispers, his rhythmic delivery building on the menacing atmosphere. When joined by the likes of Art School Girlfriend or Skinny Girl Diet's Delilah Holliday, the juxtaposition between his gravelly delivery and their delicacy is perfect.
Ghostpoet's overwhelming dread towards modern society is palpable. "Get me away from the clutches from the ones that wish me harm," he pleads on 'Black Dog Got Silver Eyes', "this place just ain't a paradise to me." On the powerfully poignant 'Rats In A Sack', he tackles the right wing's attitude towards immigrants with an unfiltered blunt force. Social despondency and visceral frustration run throughout 'I Grow Tired But Dare Not Fall Asleep', a masterful soundtrack to a failing society - one that carries even more weight as we redefine community, connection and togetherness.