Album Review
King Gizzard and the Lizard Wizard - Flying Microtonal Banana
4 Stars
Rich, imaginative, and more than a little strange.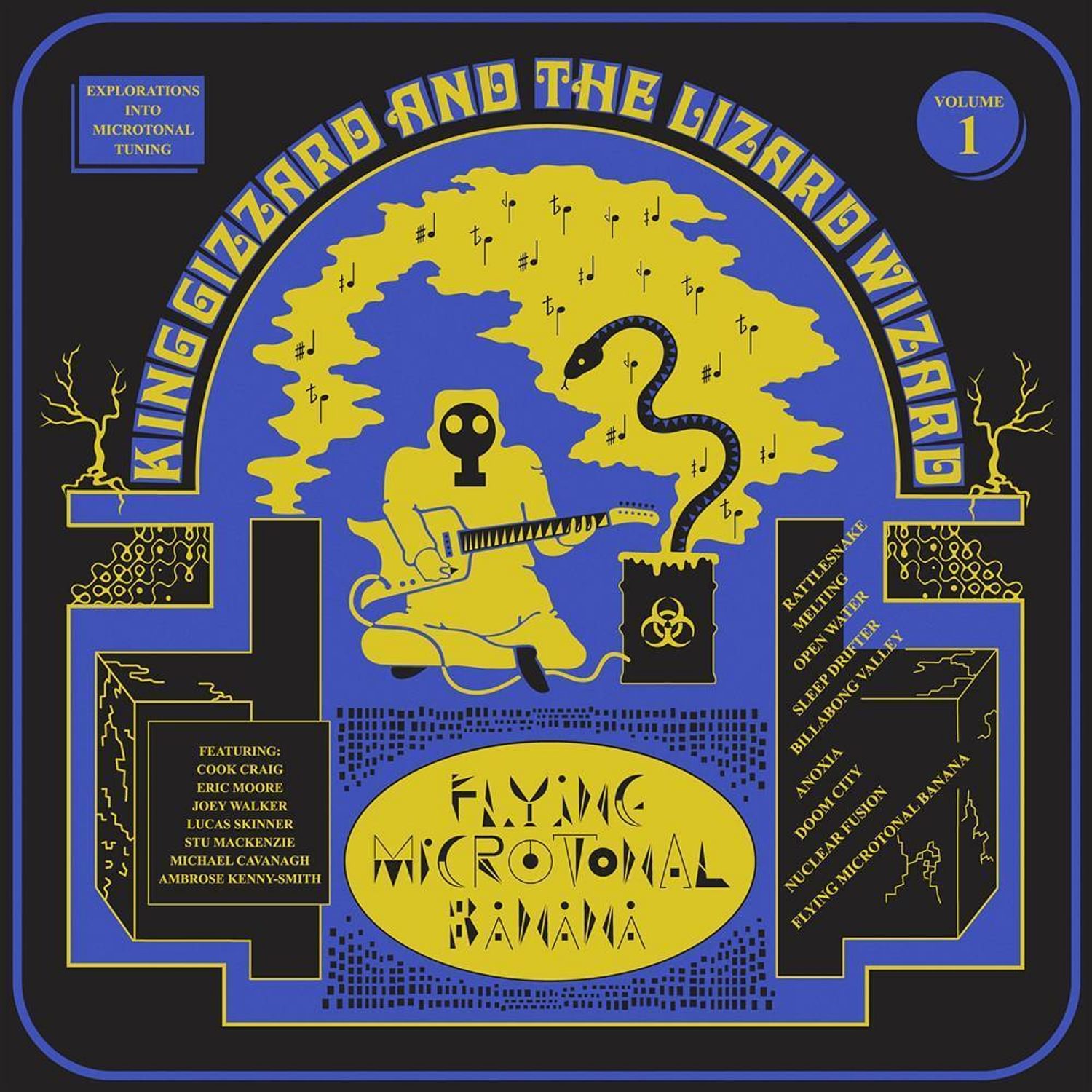 Let it never be said that King Gizzard and the Lizard Wizard don't work hard. 'Flying Microtonal Banana' is the Aussie psych-garage warlocks' eighth album in five years - and kicks off the series of five records they plan on releasing in 2017. The rest of us are exhausted just thinking about it.
With several tracks clocking in at over seven minutes long 'Flying Microtonal Banana' can be dense in places, but is instrumentally rich and suitably psychedelic. Dizzying single 'Rattlesnake' sets the tone with a racing pulse of bass guitar, the band's already unique style knocked even further off-kilter by microtonal instruments customised specifically for this record.

The album is fantastical in its darkness, with layers of murmured vocal harmonies feeding into fuzz-leaden guitar parts and wailing flute melodies. The ominous, surreal lyrics on tracks like 'Melting' and 'Open Water' give the record's dreamlike atmosphere a nightmarish hue. Its layered psychedelia moves in hypnotic rhythms, shifting between meandering and concise to build a sense of impending doom. The swampy 'Doom City' and the fidgety 'Nuclear Fusion' lure it deeper into dark territory, before the instrumental title track strikes a brighter note: 'Flying Microtonal Banana' is a shimmering affair built around a blasting chorus of Turkish horns and backed by a beat that wouldn't be out of place in a Donkey Kong game. After the intensity of the rest of the album it almost seems like a flight of fancy. But as the closing track it's a tidy picture of the album at large – rich, imaginative, and more than a little strange.