Album Review
Kings of Leon - When You See Yourself
3 Stars
An album that, though not without its fillers, feels like they're having more genuine fun than they've had in years.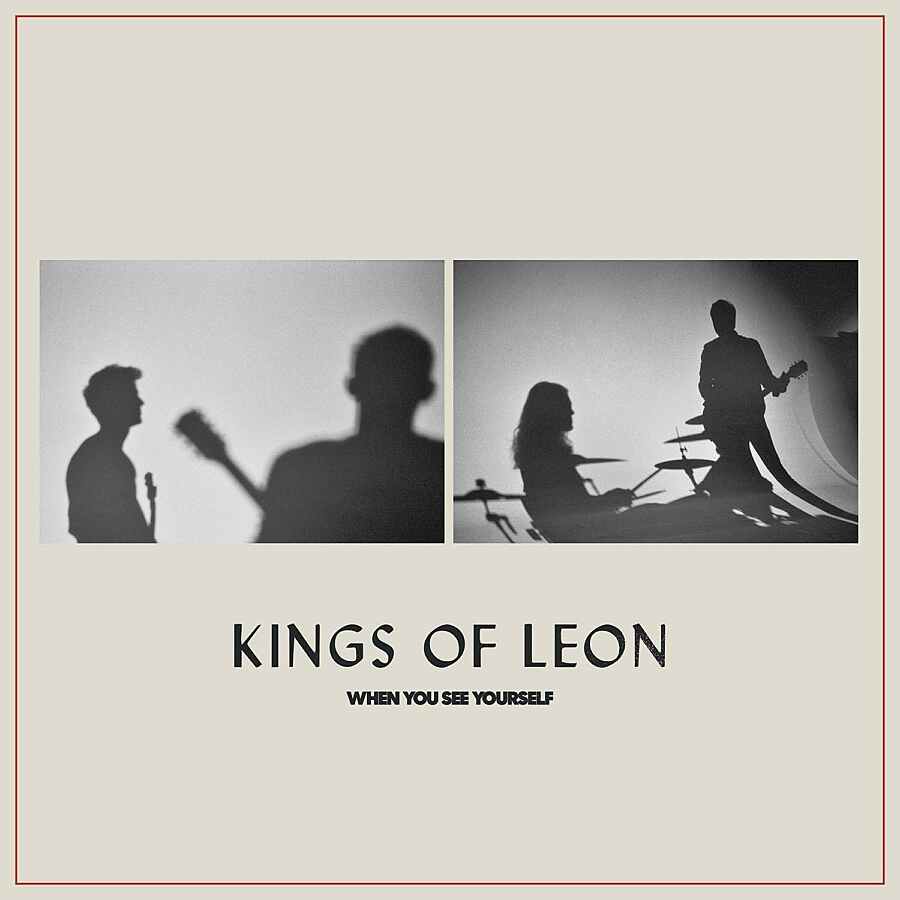 Perhaps the most disappointing thing about Kings of Leon's journey into the mainstream megasphere over the past decade was not that they'd 'sold out' or grown from the initial whirlwind of hair, sex and whiskey that they first emerged as: it was that, a lot of the time, the Followills didn't look like they even really believed in what they were doing themselves. Witness a KOL tour from across the late-'10s and you'll likely have been greeted by four men that seemingly couldn't wait for home time; having made some of the most sizzling, uncontainable guitar tracks of the '00s, it was like watching a sad husk of what once was - a cash cow being milked in broad daylight.
And so there is something undeniably heartening about the first steps of 'When You See Yourself'. Starting off with something of a double bluff, its title track appears to commence with some echoey stadium-setting before actually kicking in with a gallop that's far tighter and pleasingly rudimentary; previous single 'The Bandit', meanwhile, canters along with a youthful joy - if it's not quite the full young manhood, then it's closer than we've seen in a while. It sets the tone for an album that, though not without its fillers, feels like Caleb, Nathan, Jared and Matthew are having more genuine fun than they've had in years.
It's not even that the songwriting is THAT unexpected; between the 'Use Somebody' belters have always been more danceable offerings. But there's something in the willingness to sound a little more rough around the edges, in the simple twanging bass line that opens 'Stormy Weather' or even the polished-yet-joyful stomp of recent single 'Echoing' that hits slightly differently. There are tracks to skip over, yes. 'Time In Disguise' turns the sonics up to 'arena' without really having the substance to fill it, while 'Supermarket' trundles along like an aimless lockdown trip to Tesco to kill some time. And, given the choice, would we still just whack 'Because of the Times' on instead? Duh. But 'When You See Yourself' sounds like a jolt back into something potentially promising: there could still be life in the old Kings yet.
As featured in the March 2021 issue of DIY, out now. Scroll down to get your copy.