Album Review
Leon Bridges - Coming Home
3 Stars
This debut sets a nice, if mostly safe, blueprint.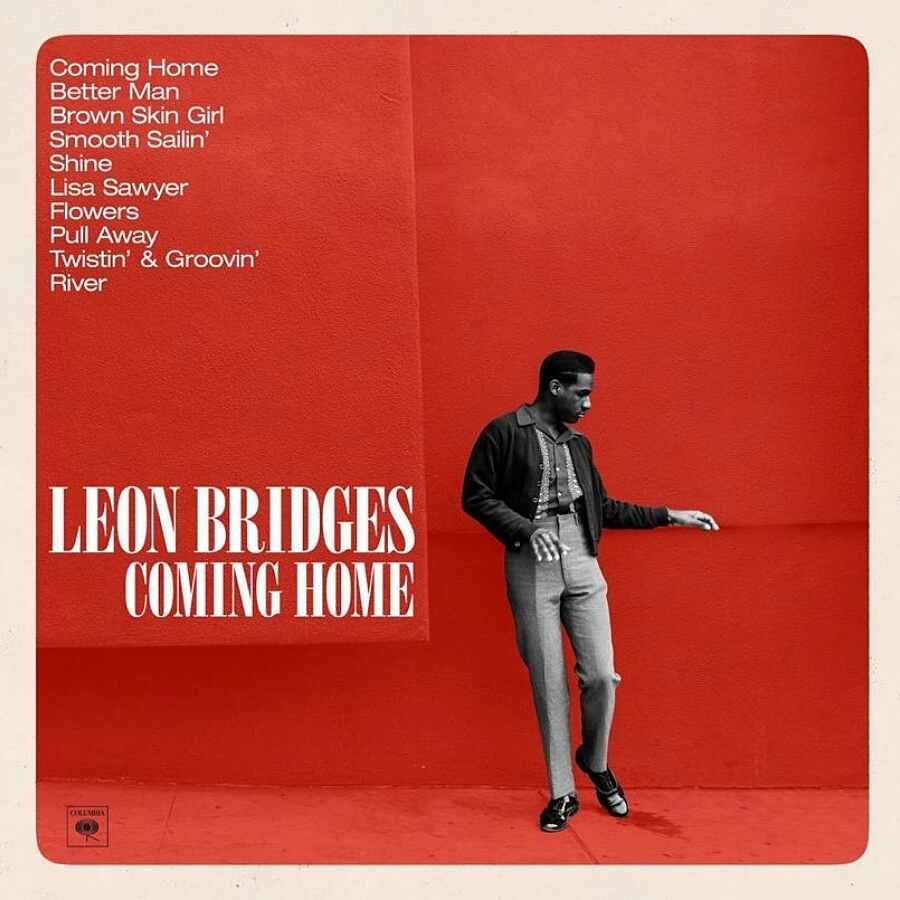 If multi million-selling soul successes were conceived from thin air, dreamt up by the most ambitious of label heads, they might not arrive more attuned or ready for world domination than Leon Bridges. Out of the blue, his 'Coming Home' debut arrives just months after his initial discovery. It started in a smoky Fort Worth bar, where he bumped into two members Texas thrashers White Denim, Austin Jenkins and Josh Block, who've since become so obsessed they produced his first record. Their tightly-wound intricacies are just a small fraction of the story, here. It's a footnote in a potential global smash. Because when it comes to taking over, the ball is in Bridges' court.
'Coming Home' starts with a smoky aesthetic and a sense of longing, and it doesn't shift one jot. There's a sense of cohesion, but only because each of Bridges' songs are about falling in love, doing anything to get the girl. "I'll swim the Mississippi river," he promises on 'Better Man'. On 'Smooth Sailin', he wants his special someone to "let me be your passenger." And on 'Twistin And Groovin', he'll be catching the first train "to Louisiana in the morning," in pursuit of his true love. Choking on desire, this obsessive sense of commitment is no doubt part of the debut's charm, but it does grow old very quickly.
That's a dampener on what's otherwise a glistening, gorgeously-constructed record. Each song is spacious, ready to travel out into the open road. Bridges voice isn't one-of-a-kind, but it's enough to stop anyone in their tracks. And at his most bittersweet and honest, he's a songwriter worth treasuring. Closer 'River' shuns the glossy production just the once, and there's nothing but a tambourine and a choir for company. It emerges as an emotional juggernaut, a gospel-backed swansong.
At times, 'Coming Home' stays too true to convention. 'Shine' and the 50s doo-wop of 'Flowers' are beyond comfortable in their boogie-down blues - if they soundtracked a party, Jools Holland would be the first name on the guestlist. When the record shines, however, like on the disco melodrama of 'Smooth Sailin'' and the moody blues of an opening title-track, Bridges announces himself as a star. This debut sets a nice, if mostly safe, blueprint - if he opts to take more risks next time round, we'll have a unique talent on our hands.