Album Review
Lorde - Solar Power
3-5 Stars
A heady trip that prances around greatness but settles for pretty good.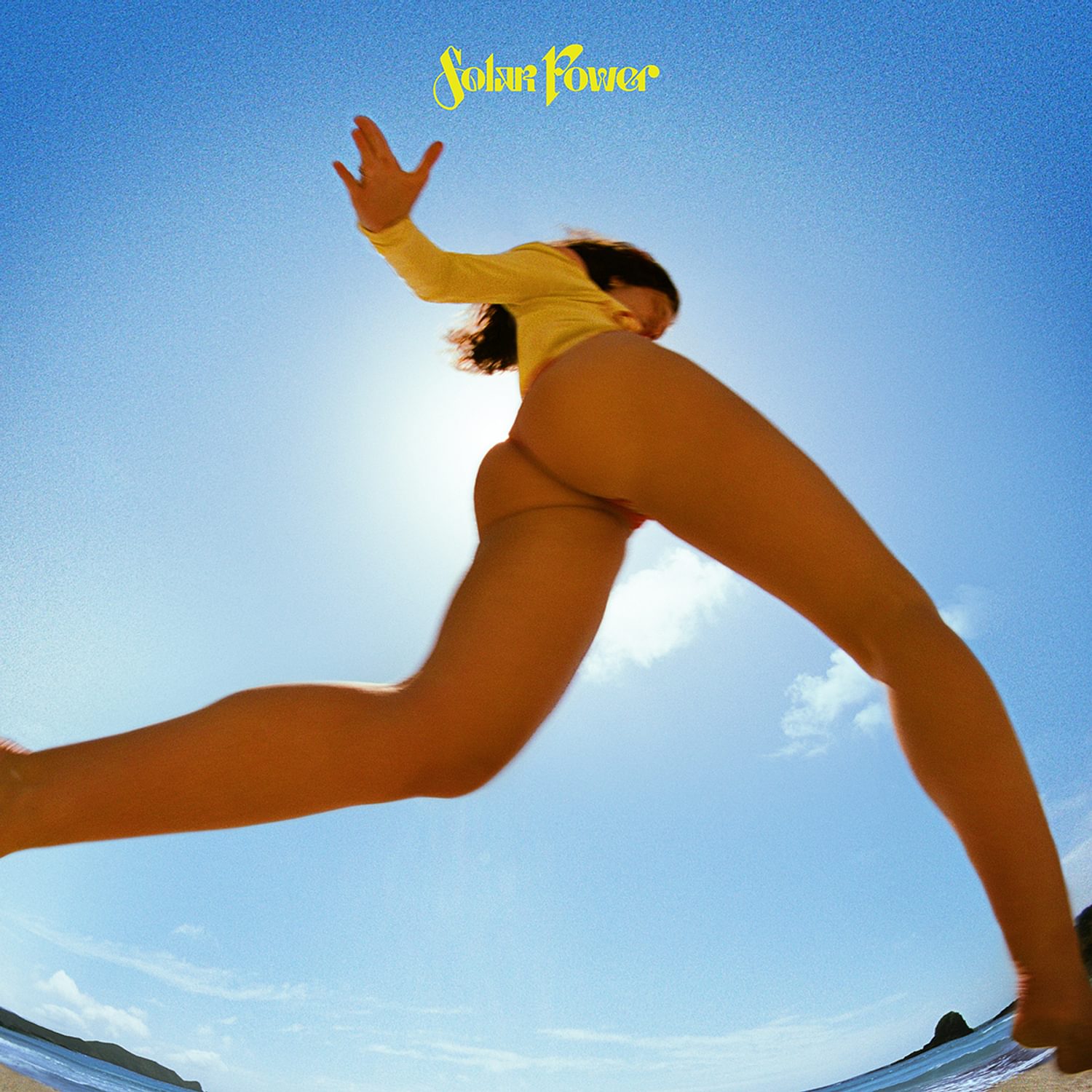 A lot has changed for Lorde in the four years since second effort 'Melodrama', a record which distilled the anguish of adolescence into glistening oil-on-water electropop. That record revelled in the visceral chaos of coming of age, elevating the intensity of teenage feelings to more ethereal places, as the unlikely star took the hype of gold teeth and Grey Goose and crafted it into a defining document for legions of 21st Century youth. Nowadays Lorde, real name Ella Yelich-O'Connor, is calmer, more self-assured. In her teeth, where once sat liquor-wet lime, now rests a spliff. She's home in Aotearoa, New Zealand, by the beach, sticky floors swapped for soft sand. Sterile 808s for acoustic guitars. Strobes for sunlight. This newfound appreciation for the natural world, for the simple things in life, is the crux of what 'Solar Power' is about.
For the most part, the record is a heady trip that prances around greatness but settles for pretty good. Opener 'The Path' is an inquisitive start; like finding your feet on the yellow brick road, its airy flutes seem to invite you along to something special, while proudly heralding an era of radiance. It's the title track's brilliant chorus that introduces the New And Improved Lorde in all her glory. "Blink three times when you feel it kicking in", she commands, uncorking a bottle of zingy harmonies. Toto, I don't think we're in Kansas anymore.
The record's clearest switch up since its predecessor is the instrumentation. Woozy guitars and sweet-sounding keys, mostly plucked from the toybox of ubiquitous producer and serial collaborator Jack Antonoff, are a universe away from 'Melodrama''s electronic sprawl. The minimal arrangements serve some tracks to perfection; 'Dominoes' is percussive and cheeky and despite its subject matter (the song is a pithy takedown of an unnamed industry man accused of misconduct) feels like the duo at their most carefree. 'Secrets from a Girl (Who's Seen It All)', meanwhile, is easily a highlight, richly layered in warping guitars and percussion that jitters as though caffeinated. 'Big Star' too is lush and romantic, Lorde's vocals at their most tender, her words most cutting and self-referential as she draws from her own 2017 tearjerker 'Liability'.
Swathes of 'Solar Power' feel ropey and unfinished, though, as if these were demos of fuller productions left on some forgotten hard drive. On 'California', Lorde muses on her experiences with fame and fortune: "I've spent thousands on you darling / All the hotels and the jets / And I'd pay it all again / To have your golden body back in my bed". It's an abrasively unhumble brag for a song whose message is anti-Hollywood, a point its melodically sterile chorus fails to hammer home. Likewise, 'Leader of a New Regime' is a 90-second sketch of a song which boasts about escaping the pandemic "on the last of the outbound planes" and adds nothing to the album. The biggest offender by a mile, though, is 'Mood Ring'. On it she derides wellness culture - houseplants, horoscopes, celebrity gossip - by way of a caricature persona, but its satire falls flat, and the cliched flourish that bejewels the lyric "Let's fly somewhere eastern, they'll have what I need" is reason enough to fast forward.
The mythos surrounding 'Solar Power' has been perhaps its own enemy. Since 'Melodrama', Lorde's communication with fans by way of sporadic email updates stoked the appetite for something bigger or better than her last effort. She spoke about climate change after visiting Antarctica, described her "feral" new persona, and suggested a level of splendour was to come which, across most of 'Solar Power', it actually doesn't. However, if there's one moment where Lorde's true intentions for 'Solar Power' are felt, it's 'Oceanic Feeling'. Bookending the record with 'The Path' by way of the same crunchy drum cadence, it's one of her finest compositions ever. You can picture her, or almost imagine yourself in her place, suspended mid-leap from a cliff, the water below the same resplendent blue as the sky. As the cicadas sizzle in the ether, she plunges under, and in that moment, the bullshit of Hollywood, social media, climate change and Covid-19 all mean nothing. It's the point Lorde's clumsily been nagging at over these twelve songs. Turn off your phone, go outside, feel the sun on your face. "Was enlightenment found? / No, but I'm tryin', takin' it one year at a time," she asserts in its closing fold.
Read More
Popular right now
Featuring James Blake, Romy, Marika Hackman, yeule and more.