Album Review
Mallrat - Butterfly Blue
4 Stars
The Brisbane-based songwriter takes steps towards a bigger amalgam of influences.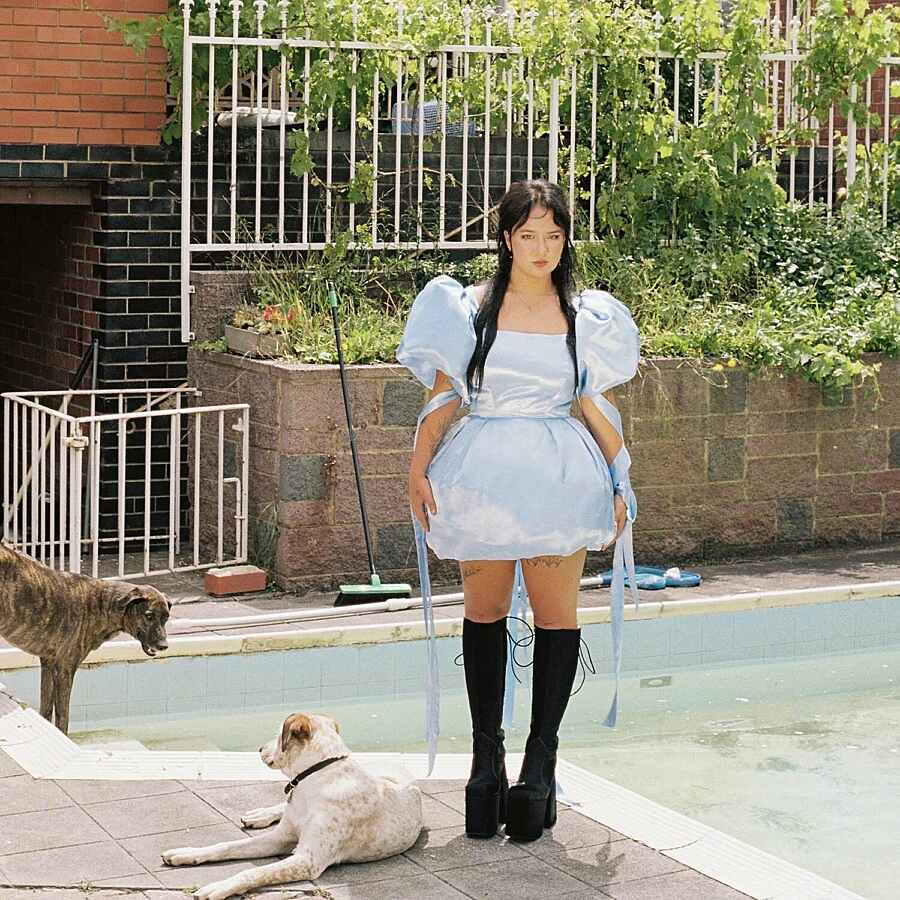 From debut EP 'Uninvited' to breakout singles 'Charlie' and 'Groceries', Mallrat has developed a knack for constructing trip hop-tinged earworms that throb with the dull ache of navigating modern dating as a young adult.
On 'Butterfly Blue', though, the Brisbane-based songwriter takes steps towards a bigger amalgam of influences. Gentle acoustic ballads 'It's Not My Body, It's Mine' and 'Arms Length' touch on twangy country stylings, while the airy production and buzzy electronics on 'Your Love' feel vaguely reminiscent of hyperpop and the aptly-titled 'Rockstar' sees lethargic, bleary-eyed vocals and gauzy instrumentals descend into a doomy zenith of fuzzy, reverb-laden guitars.
The album doesn't see a complete betrayal of her roots though, and 'Surprise Me' - a laidback and strutting hip hop-tinted cut with an efficacious guest spot from Azealia Banks - takes an already assured record to some of its highest heights, before the hazy and distorted 'Love Guitar' ramps up the anxiety with guttural guitars and fluttery instrumentals that tremble like the inner linings of a stomach awaiting a reply to a risky text.
Title track and pop noir closer 'Butterfly Blue' then comes as a bit of a curveball, combining stripped-back strumming guitars with a simple and circling chorus line, but its placid pop hooks serve to affirm Mallrat's breadth in scope, and her flair for fashioning disaffected bedroom pop anthems for anyone with a habit of crying in the kitchen at parties.
Just as butterflies can retain some memories of life as a caterpillar while their brains and bodies undergo a total rewiring, 'Butterfly Blue' sees Mallrat emerge as somewhat of a transformed entity, one that is fully-grown and glimmering.