Album Review
Matthew E. White - Fresh Blood
4 Stars
An album of revelatory qualities.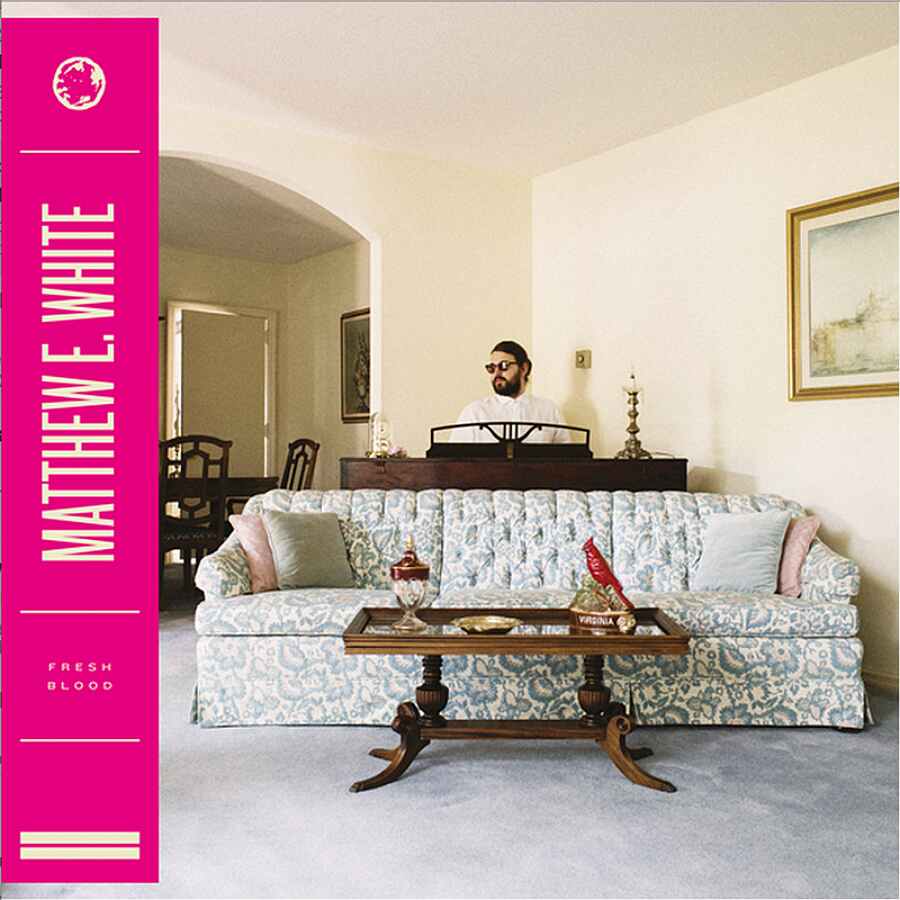 32-year-old American singer, songwriter, producer, musician and label head Matthew E. White is a man deeply in love with music. He lives, breathes and feels every individual facet of his music and what goes into making it. This much is evident from the wonderfully rich and detailed music he makes both on his own and with his Richmond, Virginia based record label, Spacebomb. Everything White makes has a clearly defined and pure sound. With his second album 'Fresh Blood', he revels in the sheer joy and, at times, heartbreak of music and life.
'Fresh Blood' expands on his critically acclaimed debut 'Big Inner' not just in its increased length but in its greater breadth of sounds and eclectic nature. Here, White utilises Spacebomb's remarkable house band and studio to maximum effect, weaving an immaculate tapestry of horns, pianos organs, guitars and strings into a hugely satisfying modern soul sound.
The depth of the music and the care shown in its creation allows you to deeply immerse yourself in White's world. There's a luxurious quality to sweet songs like 'Take Care Of Baby', which slowly build from White's soothing vocals and gentle hums to a swelling joyous climax. Elsewhere, things get a little darker on the brooding, filmic 'Holy Moly'. On tracks like this White channels his inner Curtis Mayfield to excellent effect.
The delicate balance between encroaching darkness and blissful splendour is at play throughout this album. Mostly, though, pleasure wins out as on the beautiful gospel of 'Circle 'Round The Sun' or on the celebratory 'Feeling Good Is Good Enough' which could be a refrain for White's entire career. 'Fresh Blood' is the kind of album that harks back to music's glorious history but does so in a way that remains fresh and compelling. It's an album of revelatory qualities.