Album Review
METZ - Strange Peace
4 Stars
More intense, more melodic, more brutal, more confident.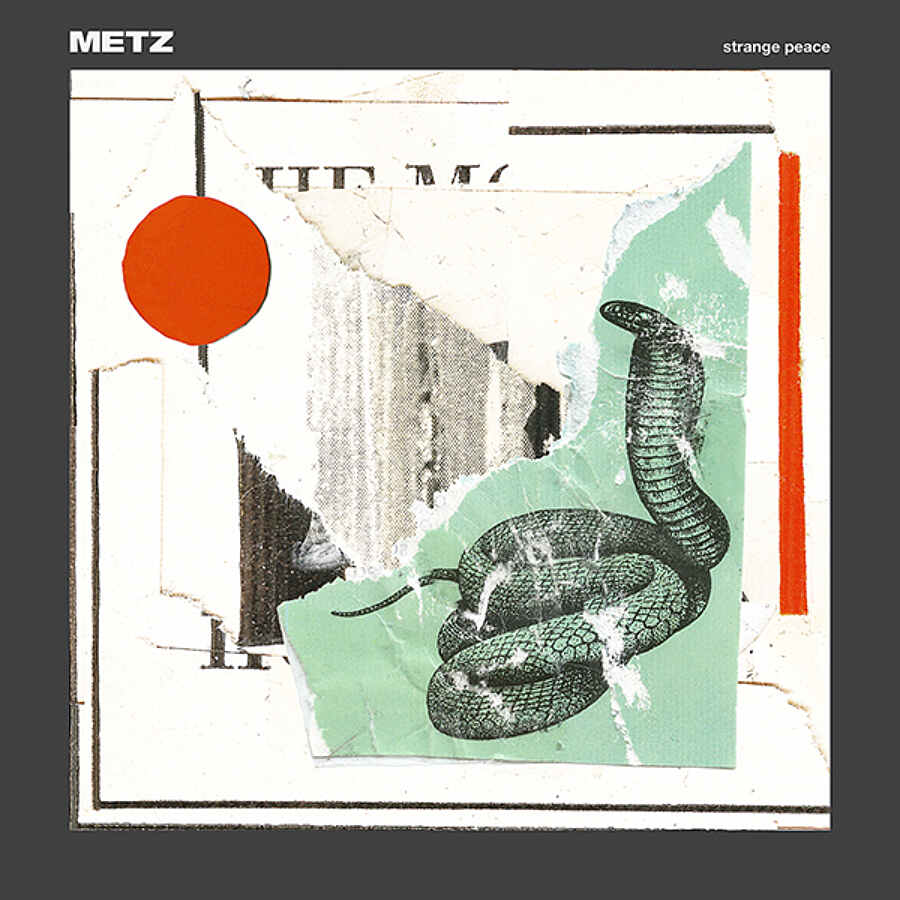 From its very first second, METZ's third album catapults you into an abyss of bludgeoning riffs and rhythms. 'Mess Of Wires' is immediately intense, guitars like pneumatic drills tunnelling into drummer Hayden Menzies' insistent pounding and Chris Slorach's weighty bass. Just over three minutes of tightly wound forebodingness pass and then it all collapses into a tumbling, clattering end.
It all sounds very METZ and, while the Toronto trio aren't leaving the sounds of their past two albums behind, they are building on them. In relation to those records, 'Strange Peace' is more - more intense, more melodic, more brutal, more confident. Recorded live to tape at Electrical Audio in Chicago with lauded punk producer Steve Albini, it's also the first record from the band that truly makes you feel the bone-rattling ferocity of their always decimating gigs.
The band say the album is about "uncertainty" and "finding some semblance of peace in the chaos" - ideas that feel very present in the way the record teeters from aggressive to something more composed. 'Mr Plague' is abrasive and harsh, frontman Alex Edkins' voice barely intelligible through the lacerating levels of distortion. Through all the noise, his bandmates' catchy backing vocals sound like jewels being excavated from the earth - caked in dirt, but ready to gleam with a little polish. The intriguingly titled 'Escalator Teeth' lasts for just 48 seconds, abruptly stopping, ironically with the line "it goes on and on and on".
'Caterpillar', meanwhile, is spiky and unsettling, a spiral of increasingly layered up melodies enveloping Alex's restrained, melancholic vocals. It's riddled with anxiety and deeply powerful, despite being bass and drums free - proof that bands like METZ don't always need to be battering their way through speakers to make attention-grabbing, arresting music.