Album Review
MUNA - About U
4 Stars
An album that captures the soaring highs and plunging lows, all in one brilliantly executed swoop.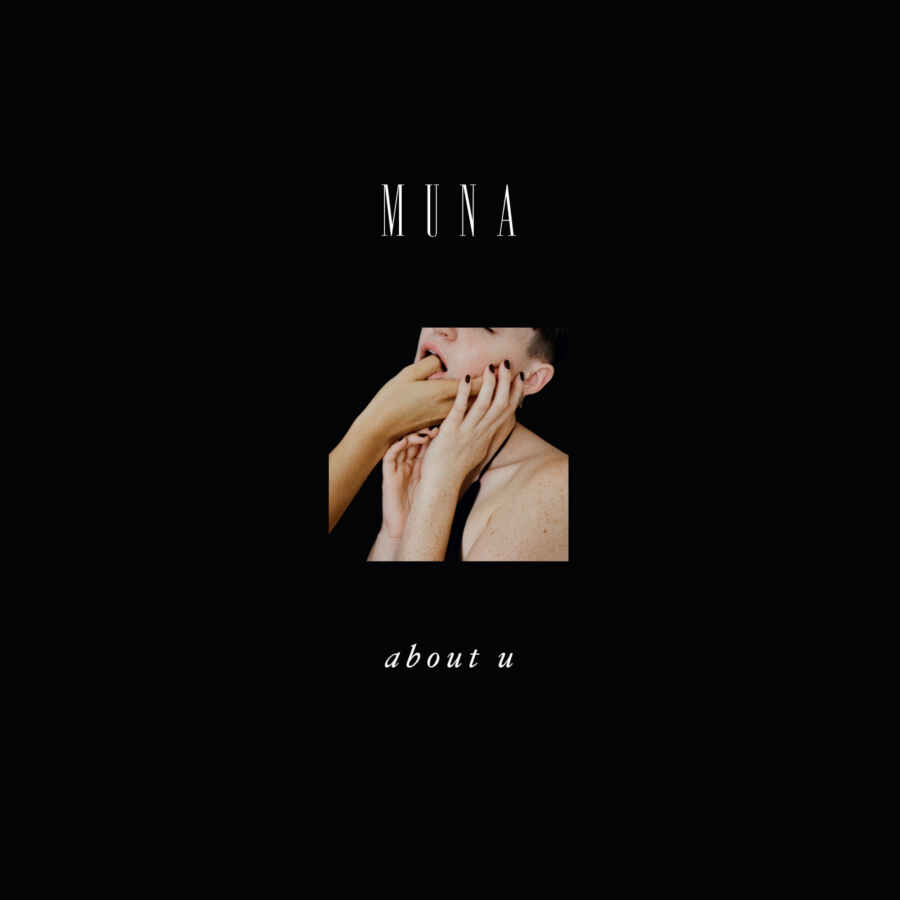 Melding slick production with arresting honesty, MUNA's debut album 'About U' is a human record. Toying with the various intricacies of heartbreak, friendship, queerness, and regret with a no-frills incisive wit, very little escapes this L.A. band. Glossy and bright as this record might be - 'Crying on The Bathroom Floor' soars and flails with slick melodrama, 'I Know A Place' thumps in an onslaught of tautly skittering rhythmic trade-offs - subtle tweaks here and there give MUNA's more overblown facets a grounded counterpoint. Euphoric explosions of synth meeting haunting trills of violin, snares crispier than Gary Lineker on a big night out holding up Imogen Heap-esque vocoder manipulation. They're all about melding opposites, this lot.
'About U's take on that old chestnut, love, is a refreshingly varied one. Sort-of-title-track 'Around U' might sound like a sobbing ballad yearning for a former flame (by title alone, at least) but here it's anthem let loose with the joys of romantic detachment, of all things, instead. "I no longer revolve around you," repeats a reeling Katie Gavin, spinning away from a destructive orbit at light-speed. Elsewhere, the morning after the night before is dissected in unforgiving real-time ('After'), lies are owned up to once it's too late ('False Promises') and protective costumes and excuses for shitty behaviour are shed ('So Special'). Katie Gavin might be focusing on her own missteps, but in truth we've all made them, and eventually faced up to it. That's why 'About U' is, well, probably about you, too.
Fundamentally, though, this is an album that forgives past mistakes. The euphoric 'Loudspeaker' - think 'The Greatest Love of All' on pingers - proves a highlight, finding a glitter-soaked reconciliation with your totally imperfect, but wholly truthful self; bad decisions, flaky promises, regretful moments, and silly stumbles included. As our beloved philosopher Ronan Keating once observed, life is a rollercoaster. 'About U' is an album that captures the soaring highs and plunging lows, all in one brilliantly executed swoop.