Album Review
Nicolas Jaar - Sirens
4 Stars
In the years since 2011 debut 'Space is Only Noise', Nicolas Jaar has been seriously prolific. But 'Sirens' is his fullest, boldest statement yet.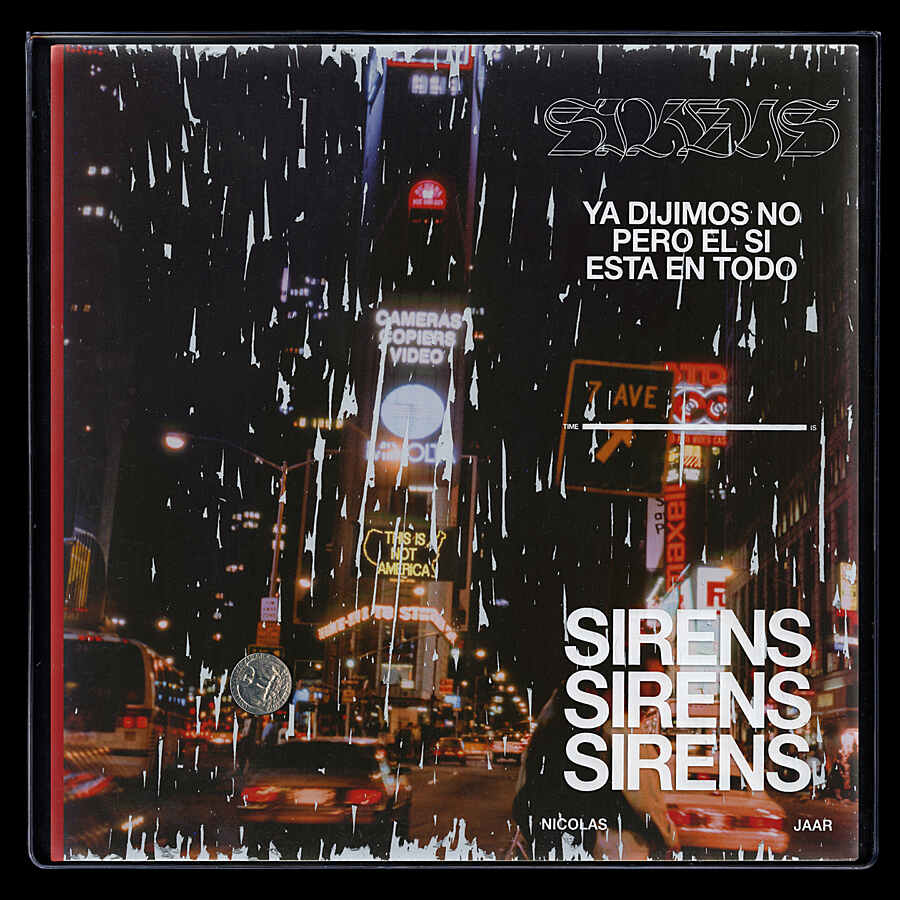 Nicolas Jaar has been releasing hordes of material for years; under different monikers; sparingly as part of lengthy, disparate projects like his 'Nymphs' series; along with Dave Harrington in their joint Darkside venture and through his innovative radio network. To say the New York-based Chilean-American has been busy since the release of his first and only LP under his own name, 2011's 'Space Is Only Noise', would be an understatement. Until now though Jaar, ever the perfectionist, wasn't satisfied enough with any one project to proclaim it the follow-up, a genuine full-length.
In many ways though, 'Sirens' isn't a follow up to 'Space Is Only Noise'. This is a whole new Jaar; coining a more conscious, vocal, politically-driven effort. He's showcasing a side that's been present before, most notably on Darkside's 'Psychic' - but never this freely. 'Sirens' isn't a logical, linear album, either. Vocal lines and strains of thought are dropped and picked up again throughout , and lengthy tracks are completely self-contained but blur into one another. In this way, 'Sirens' is more like a film soundtrack or a mix than a standard full-length.
It's also Jaar's most thematic work, exploring ideas of otherness and drawing on both personal and cultural events such as his own struggle to fit in both as a Chilean in America and as an American in Chile. He also touches on the story of 14-year-old Ahmed Mohamed, a boy prosecuted for bringing a homemade bomb to school, which later turned out to be an alarm clock ("he was just building his own sense of time," on 'Killing Time'). As Jaar uses his own dual native tongues as an illustrative guide to the rejection of the other, he also offers the most intimately untouched vocals of his career. It's a record that feels at once deeply personal and eloquently grand at once.
All this aside, musically 'Sirens' is up there with Jaar's best work. The juddering, symphonic story telling of 'Killing Time' and 'Three Sides of Nazareth' sit perfectly with the more conventional side of Jaar's craft, such as the melancholic yet blearily merry 'History Lesson'. 'Sirens', a record fans have been waiting over half a decade for, is undoubtedly a triumph.