Festivals
Flume, Nicolas Jaar and more close Lowlands 2017 with a bang
Mumford & Sons, At The Drive In also helped finish off the 25th anniversary proceedings.
It's a much-needed calm start to the final day of Lowlands 2017, and there's no better way for hangovers to be eased than via Hurray For The Riff Raff. New record 'The Navigator' is a gorgeous, blues-influenced relaxer, and exactly what an impressively full India tent needed. To soothe Saturday night wounds even more - for those who can fit into the tiny Lima tent, that is - John Moreland is up next. The 4AD-signed singer blends country and folk with brilliant precision, and every song feels like a journey. Early risers are more than happy to jump aboard.
It's a shock, then, when Billy Talent crash their way onto the Bravo tent, yelping through a ten year-plus career with as much energy as ever. Newer cuts pepper the middle of the set, slowing things down and dragging a little, but when you have 'Red Flag' and 'Fallen Leaves' in your back pocket, there's little that can go wrong in a festival set.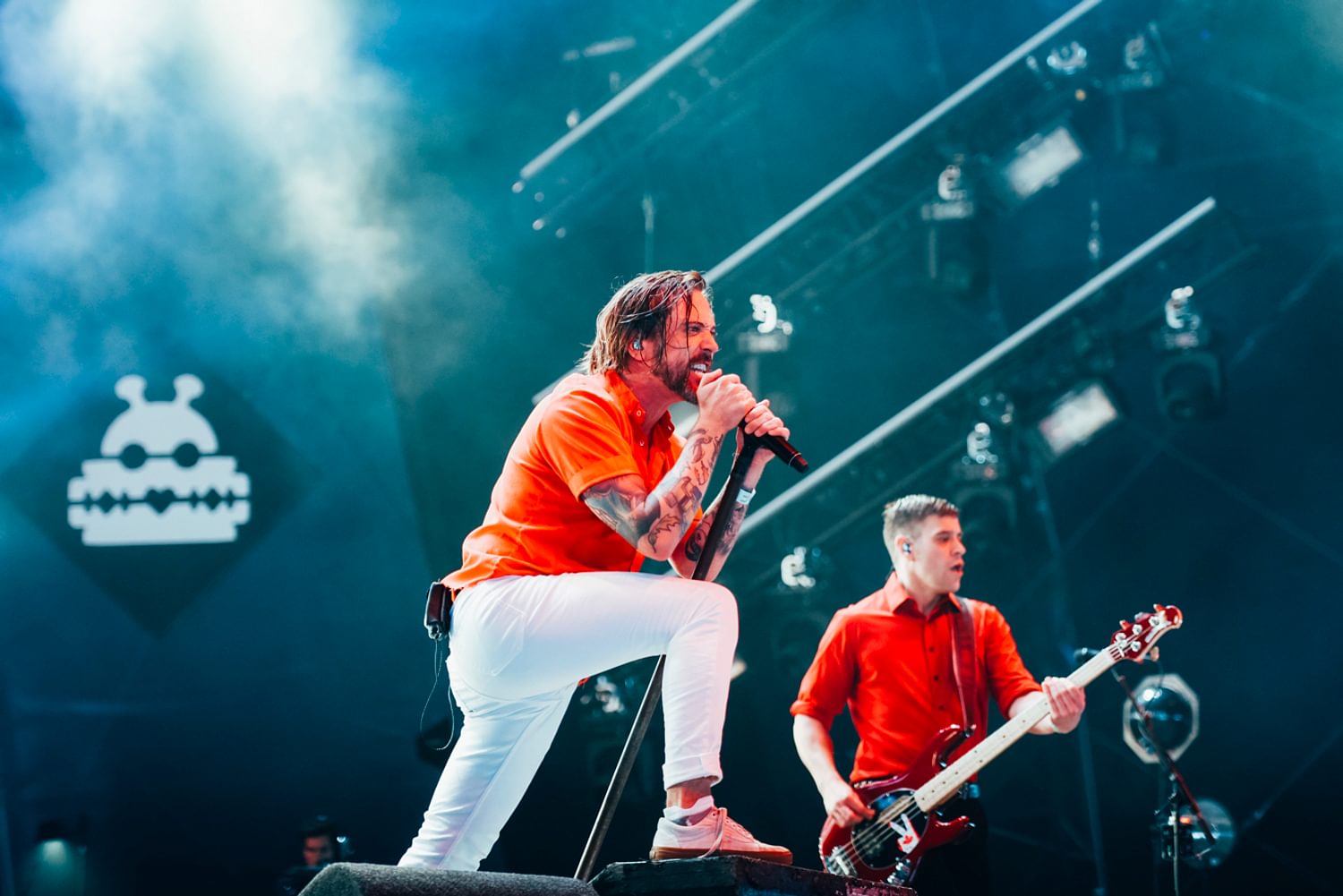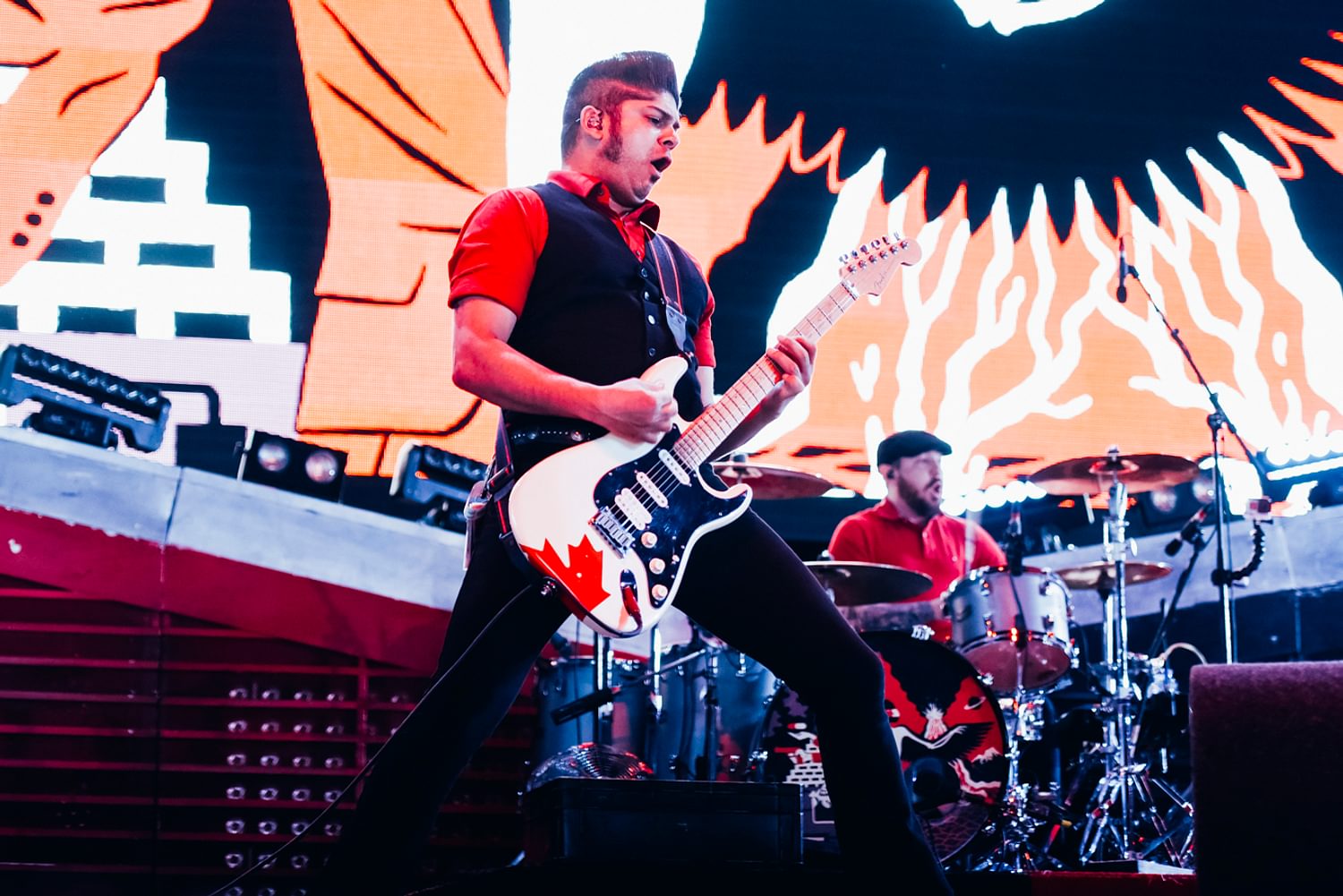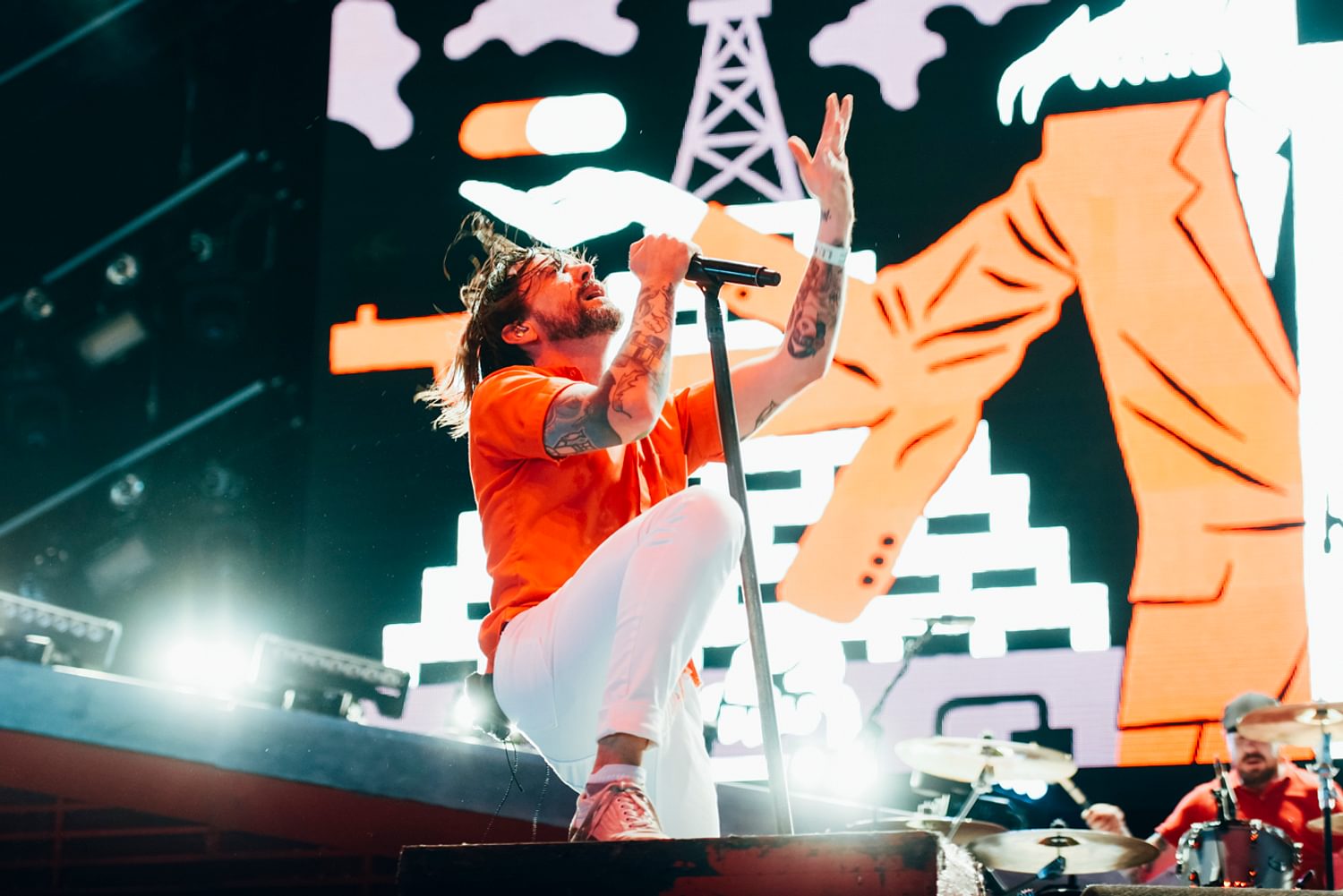 A drastic change of styles once again provides an (albeit brilliant) headache, with D.D. Dumbo playing to a full India tent. Oliver Hugh Perry's new record 'Utopia Defeated' is a psychedelic whirl through jazz-flecked indie-pop, and one that goes down an absolute treat. Brilliantly unique drumming meets Perry's silky vocal tones to - somehow, amongst such an eclectic line-up - provide something unique this weekend.
Across the festival, 99% of bands have been blessed with huge crowds, tents almost always spilling out at the edges. Unfortunately it doesn't quite work out for the next two acts though. First, Halsey manages to thrill a depleted main stage turnout, with screams from the front rows able to deter from the space at the back. There's still a lot of work to do for Ashley Nicolette Frangipane, and a few more hands-in-the-air choruses wouldn't go amiss, but her ability to command a crowd is never in doubt.
At The Drive In, meanwhile, falter in front of a half-full Bravo tent. The band's gigs thrive on a usually chaotic crowd response, but today they receive a muted one. Cedric Bixler-Zavala is still a livewire though, kicking over amps and climbing all over anything in sight, and attacking opener 'Arcarsenal' with limitless energy. New cuts from comeback album 'in•ter a•li•a' impress too, but it all feels a little sterile when met with little fanfare.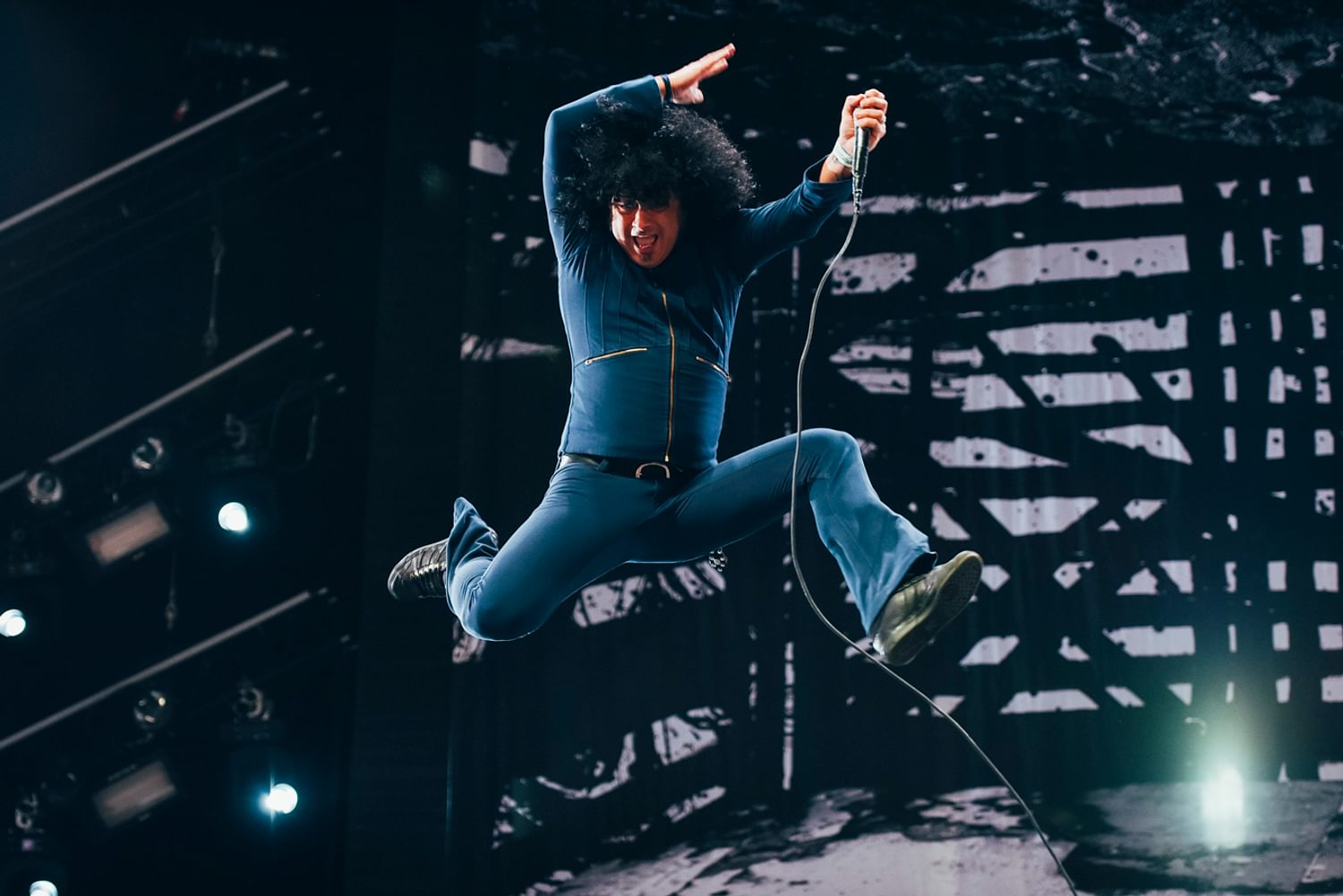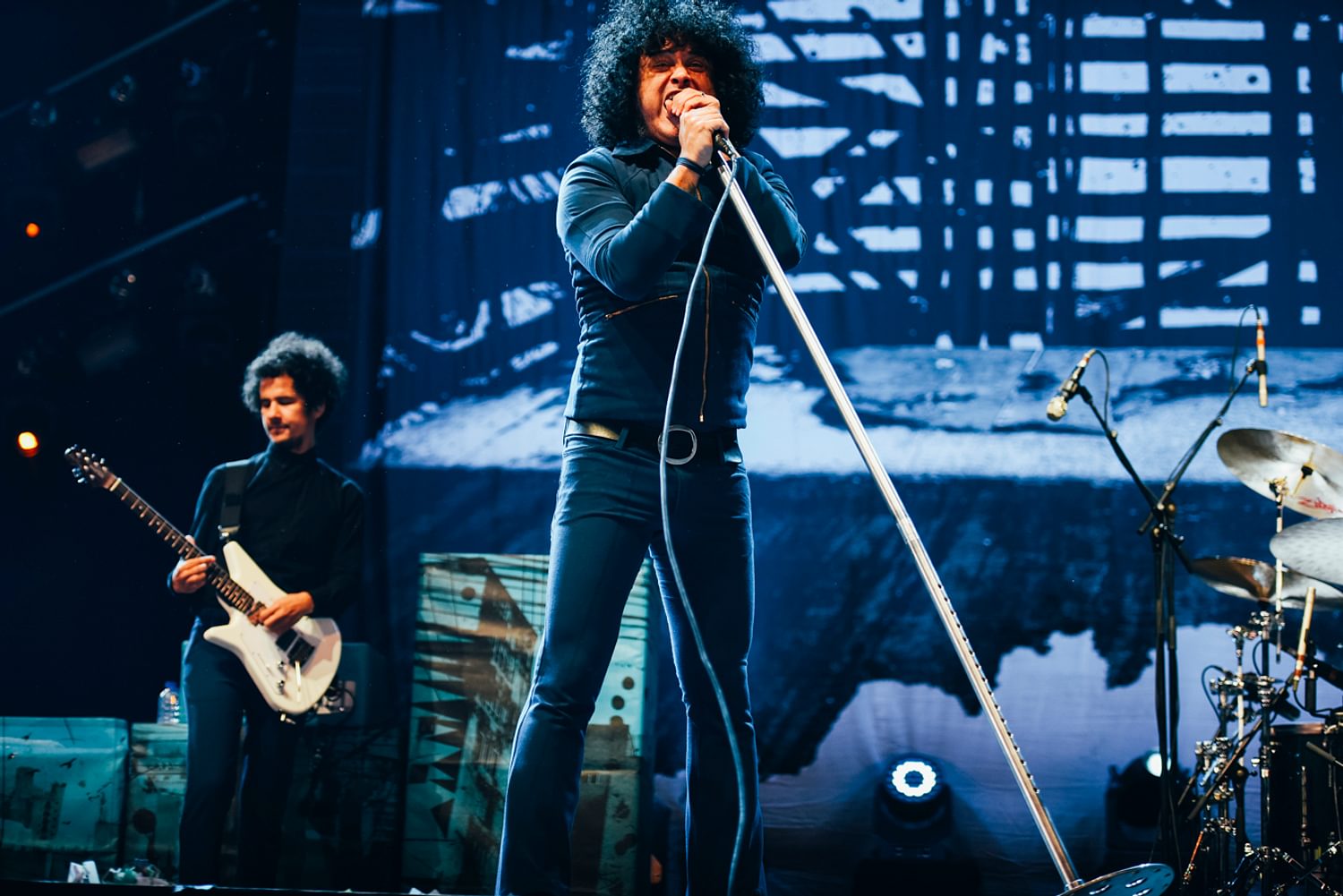 There's no such problems for First Aid Kit, who are met with a Heineken tent bursting at the seams. Klara and Johanna Söderberg are more confident than ever in the run-up to the release (we assume) of their fourth album. They bounce off each other in every song like never before, and there's also a playful chemistry with their excellent band too. 'Emmylou' and 'Master Pretender' remain gorgeous, life-affirming folk songs, and if First Aid Kit's trip of festivals this summer was aimed to re-assert their position as one of the world's best folk bands, it's mission accomplished.
Flume is also at the top of his game, playing to a huge Alpha stage crowd. The main stage complex proves far better an arena for DJs and electronic acts than bands across the weekend, with Harley Streten bringing the same euphoria that Moderat conjured down by the lake on the Friday evening. Cuts from 'Skin', alongside his famed Lorde remix of 'Tennis Court' and a destructive showing of 'Yeah Right', his co-produce with SOPHIE from the new Vince Staples album, bring some of the best crowd reactions of the weekend. Closing with his 'You & Me' Disclosure remix, it's a showcase of the many sides of Flume, able to team anthems of his own with wonky, brilliant edits of others' party-starters.
If Flume's set was the party, then Nicolas Jaar's following 90-minute slot in the Bravo tent is the long, intense walk home. Careering wildly from ambient mid-sections to blisteringly loud, pumping techno, he's a master across the board. When he's not fiddling manically behind the desk, he's belting out booming vocals or noodling away on a saxophone - it's an all-encompassing show that satisfies every emotion. Closing with a massive, probing 'Space Is Only Noise If You Can See', and leaving without acknowledgement, Jaar is as mysterious and fascinating as ever.
There's little mystery to Mumford & Sons though - they're simply now a very good festival headliner. Tracks from the band's first two albums clash slightly with the beefed-up arena rock of 2015's 'Wilder Mind', but it's extremely crowd-pleasing. First Aid Kit come out to lend a hand on the brilliant 'Awake My Soul', and Mumford & Sons' rise to world-beaters remains slightly mystifying, but on tonight's showing, definitely deserved.
Photos: Sarah Louise Bennett
Read More