Album Review
Stormzy - Gang Signs & Prayer
5 Stars
If Skepta's 'Konnichiwa' was grime's breakthrough, 'Gang Signs & Prayer' is its blockbuster.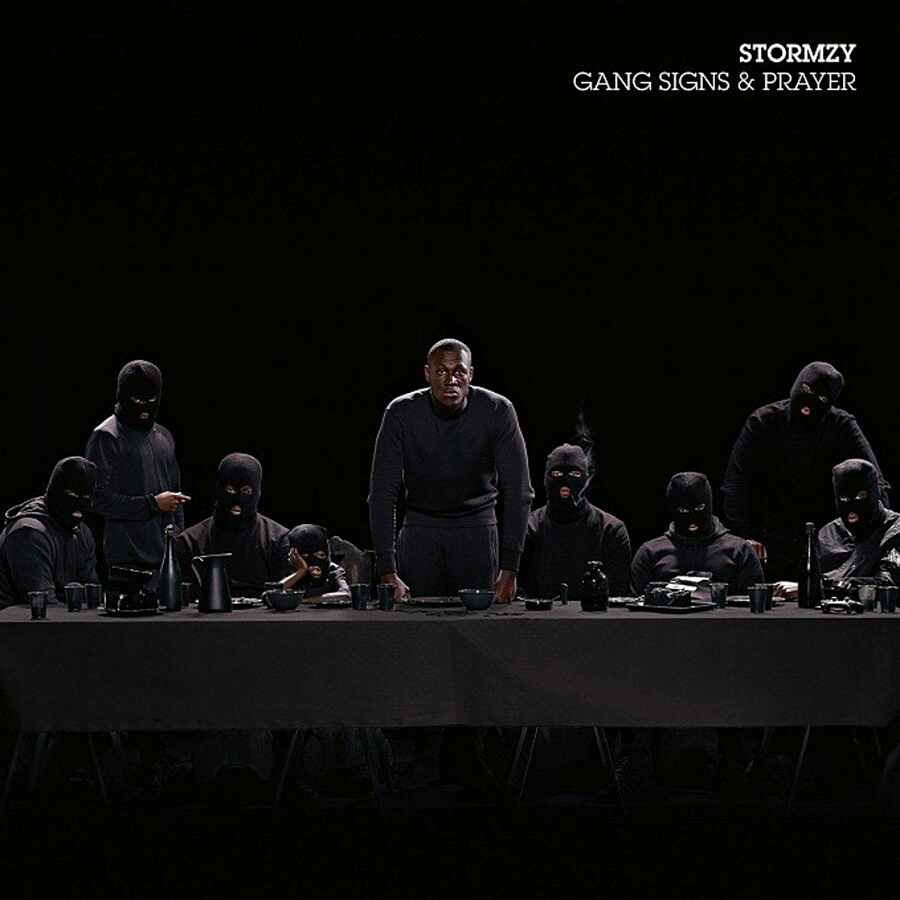 "First things first, I've been putting in the work," spits Stormzy on the opener to 'Gang Signs & Prayer'. Few could deny it – from "fire in the park" to a full-on blaze of glory, the road to Michael Omari's debut album has seen him apply that hard graft, miner's mentality of his pre-fame days on an oil rig to the music game like few could rival. The results of his diligence are nothing short of stunning.
Storming straight out of that gloomy opening number, 'Cold' fizzes with the same energy which saw it turn last summer's festival fields to churned up chaos. Atop an icy garage sample, Omari's most audacious side leads the way. That smirk - which saw lead single 'Big For Your Boots' pitch itself as one of 2017's best before the year had even stretched its muscles - threads throughout everything from his 'Bad Boys' link up with J Hus and Ghetts, to the self-referential 'Mr Skeng' as 'Gang Signs & Prayer' charges forth.
There's so much more here than bangers and bravado though – in fact, 'Gang Signs & Prayer' confirms its classic status in its softer moments. The two-part 'Blinded By Your Grace' is the UK's answer to 'Ultralight Beam'; a tear-jerking, heart-swelling ode to higher power. 'Lay Me Bare', meanwhile does just that. Opening up on his struggles with depression – "man'a get low sometimes / Airplane Mode on the phone sometimes / sitting in the house with tears on my face / can't answer the door to my bro sometimes" – it's a closer that leaves a lasting mark on everything from perceptions of Stormzy as an individual, to the wider context of grime's place in young, black Britain.
If Skepta's 'Konnichiwa' was grime's breakthrough, 'Gang Signs & Prayer' is its blockbuster – an all-encompassing ride through human experience that'll stand tall for decades.