Album Review
The Phantom Band - Strange Friend
3 Stars
An enchantingly pleasing record.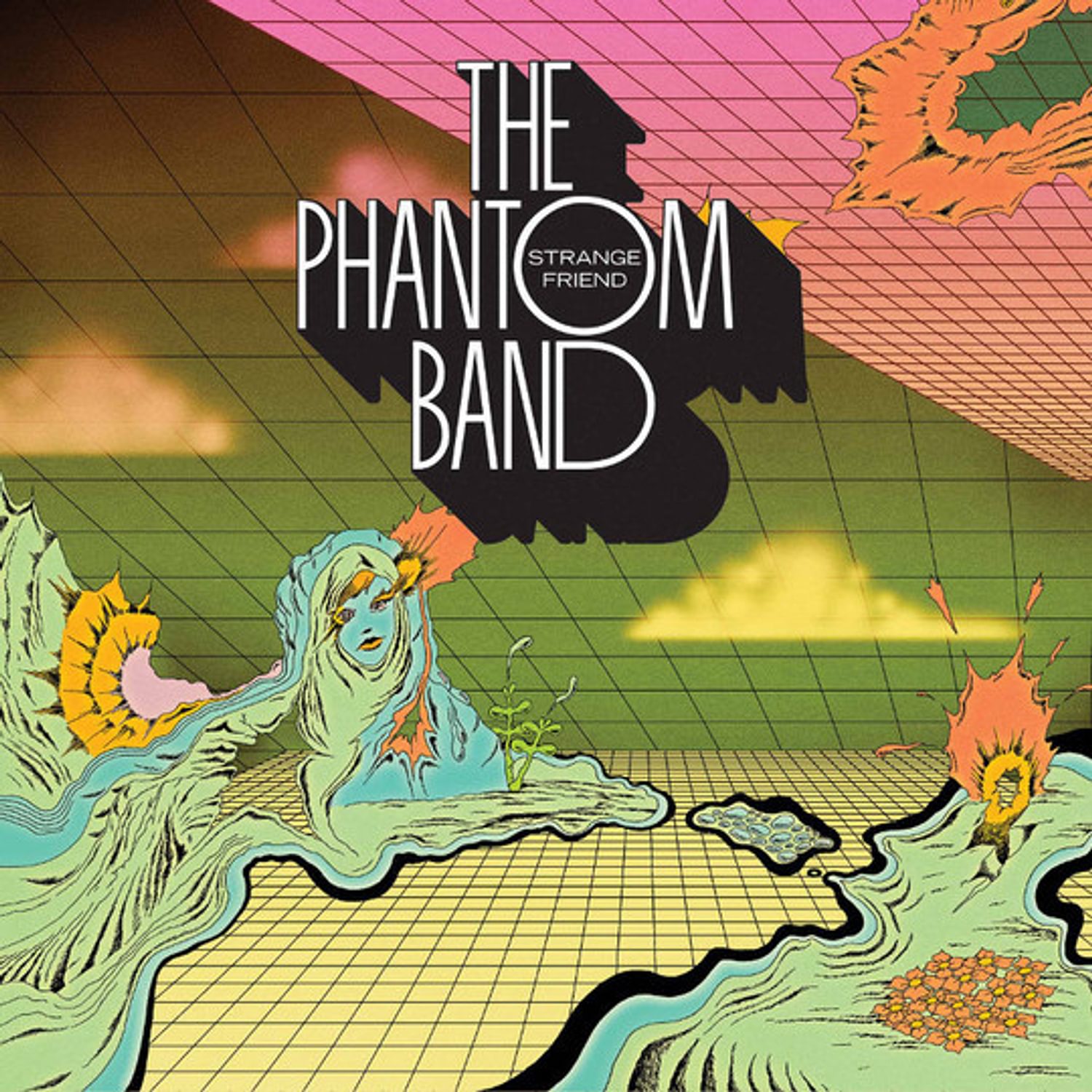 Four years after the release of the well-received 'The Want', The Phantom Band return with another set of charmingly offbeat songs in the form of 'Strange Friend'.
At times the album is a challenging listen, twisting and turning relentlessly between tracks and frequently within them too, yet never to the point where the experience becomes exhausting. The band sway between neatly packaged pieces of indie pop ('The Wind that Cried the World') and larger expanses of swirling Battles-esque euphoria ('Sweatbox'). The urgent 'Clapshot' rattles along at a furious pace, all 70s psychedelia mingling with punchy guitars, while the marching band rhythms of 'Doom Patrol' are laced with synthy beats and bleeps.
Cleverly the band never allow songs to coast in any one direction for too long. The unexpectedly huge yet immensely satisfying riffs that punch through the centre of the aforementioned track are then whisked away to be replaced by a gentle sea bed of electronics and such sharp turns in their sound never feel forced or out of place. The quiet solace found in 'Atacama' reveals a folkish intimacy and refrain to the Glaswegians' sound that lovingly contrasts everything else on the album.
Judging by the nine songs on this third album, The Phantom Band's quirks are still most definitely there. Their sound, a joyous mix of dizzying pop melodies taking in elements of Krautrock, electro and even Americana is likely to overwhelm and confuse listeners unaccustomed to their uneven formula on initial listens. Yet the band's effortless ability to pull off those meandering song structures and signatures, however kinetic or frenetic, results in an enchantingly pleasing record.
There are however a few very minor gripes. 'No Shoes Blues', at six minutes long, runs out of steam two thirds of the way in, whilst editing of the songs on the whole could have been tighter. That said, 'Strange Friend' offers up a lot more material to like than there is to criticise, its rampant energy and bold sense of restlessness throughout a successful mirror of the band's ambitious creativity.
Read More
Featuring James Blake, Romy, Marika Hackman, yeule and more.