Album Review
Villagers - Fever Dreams
4 Stars
A thrilling and unpredictable addition to Villagers' gleaming canon.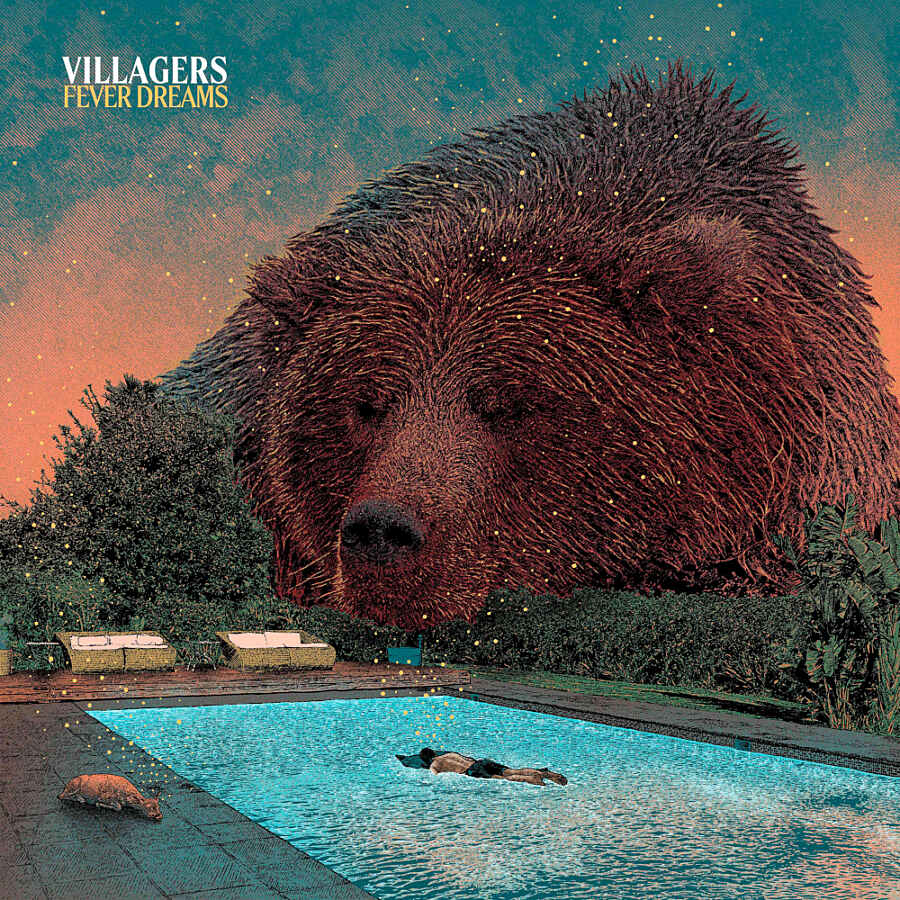 2020 marked a decade since the release of Villagers' debut LP 'Becoming A Jackal'; a tortured LP where leading creative force Conor O'Brien used his sharp storytelling to make sense of himself through the lens of mysticism and folklore. Throughout the 11 years since, his career has seen him flirt with electronic music on 'Awayland' and craft starkly stripped-back love songs on 'Darling Arithmetic'. While predecessor 'The Art Of Pretending To Swim' flirted with joy, 'Fever Dreams' goes the whole hog.
The triumphant opening fanfare of 'The First Day' might be one of the best songs Conor has committed to tape with its groove-laden verses giving way to a glorious chorus that grows in size each time it comes around. Much of the production across the LP works within the unpredictable laws of dreams; voices and whispers enter at surprising frequencies that throw you off guard. 'Song In Seven' lifts to a pitch-shifted choir of his own vocal: its final passage wouldn't be out of place on 'The Nightmare Before Christmas' soundtrack. Elsewhere, centrepiece 'Circles In The Firing Line' is brought to a frantic conclusion with a rough and ready 90s alt-rock style outro. "I've got a date with doom," he sings on the latter.
In fact, these more psychedelic moments are offset with dribbles of reality as studio notes bleed through some of the songs. "Is that seven?," you can hear being asked. Much of the sessions for 'Fever Dreams' occurred on the cusp of COVID meaning the instrumentals bubble with that live energy we've been so deprived of this past year; particularly on the jam-style 'Restless Endeavour'.
Those tender moments Conor is best known for conjuring are aplenty here too, except here it's a weird and warped version of what he does best - on the gorgeous piano-led 'Full Faith In Providence', backing vocals chime in subtly like otherworldly choirs as he contemplates fate; "The road is long but I've got my good shoes on," he sings. The many sides and movements of 'Fever Dreams' hang in perfect balance. 'So Simpatico' keeps you locked in for its full seven-minute running time. Later, the songwriter's pen is parked for 'Restless Endeavour' which is allowed space to stew simply in its own mantra as spurts of sax and sonics crash in around it.
Conor O'Brien has already cemented himself as a killer songwriter in the traditional sense. Here, the sonic experimentation finds his production and arrangements reaching the same imaginative heights. A thrilling and unpredictable addition to Villagers' gleaming canon.
As featured in the August 2021 issue of DIY, out now. Scroll down to get your copy.