Album Review
Weaves - Wide Open
4 Stars
A logical gear shift from a band that are fuelled by the unpredictable.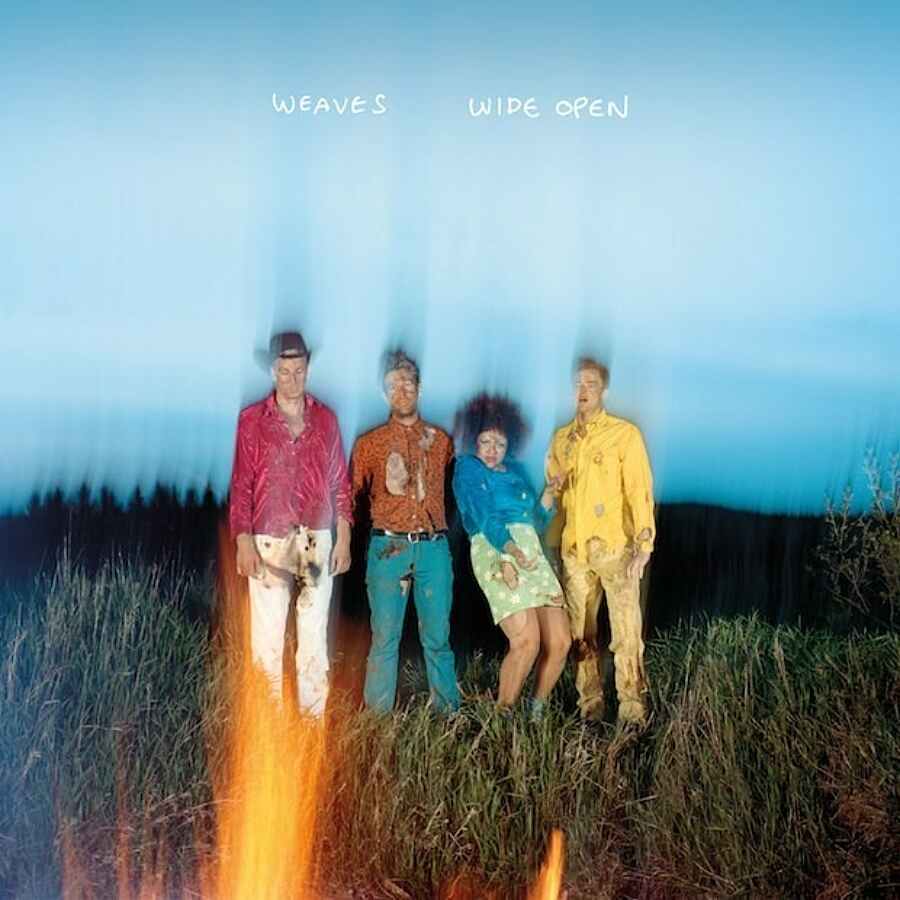 Weaves' self-titled debut - which they released just last year - was pretty perfect, unbeatably so. Positioning the oddball outfit as Toronto's toast of wonky pop, the band also emerged as a ferociously polished live prospect. And cheerfully mixing infatuation, winky face innuendo, thwacking anger and disarming moments of honesty - all in that distinctively powerful waver - Jazz Burke didn't mess about either, every inch the leader from the very beginning.
From the start, Weaves' lead obsession was pushing the bare bones of a band (drums, bass, guitar, vocals) to their limits, mixing arty polyrhythm with shredding immediacy. And though that remains a goal of 'Wide Open' - fitting, considering a title that could well reveal a new room of creative possibility - is a denser, less angular prospect, occupying a different emotional space. It's a logical gear shift from a band that are fuelled by the unpredictable.
'Scream' features frantic gasps for air from the Canadian throat singer Tanya Tagaq as a percussive undercurrent, and Jazz is equally as urgent atop it; "my thighs are too big, my head isn't small, my brain is on fire". 'Puddle' meanwhile crescendos from hushed infatuation to swelling crashes and rolling drums, and 'Law and Panda' combines playful handclaps with the heftiest bass-riff they've ever written, along with a brilliantly surreal chorus. "I'm a panda bear."
Leaner, more menacing, but still quintessentially Weaves, 'Wide Open' does what it says on the tin, in the best possible way. Flinging open the entrance to yet more invention, there's no stopping this lot spinning their oddball yarn.