EP Review
Nuha Ruby Ra - How To Move
3-5 Stars
The emotionally-graphic EP wastes little time with pleasantries.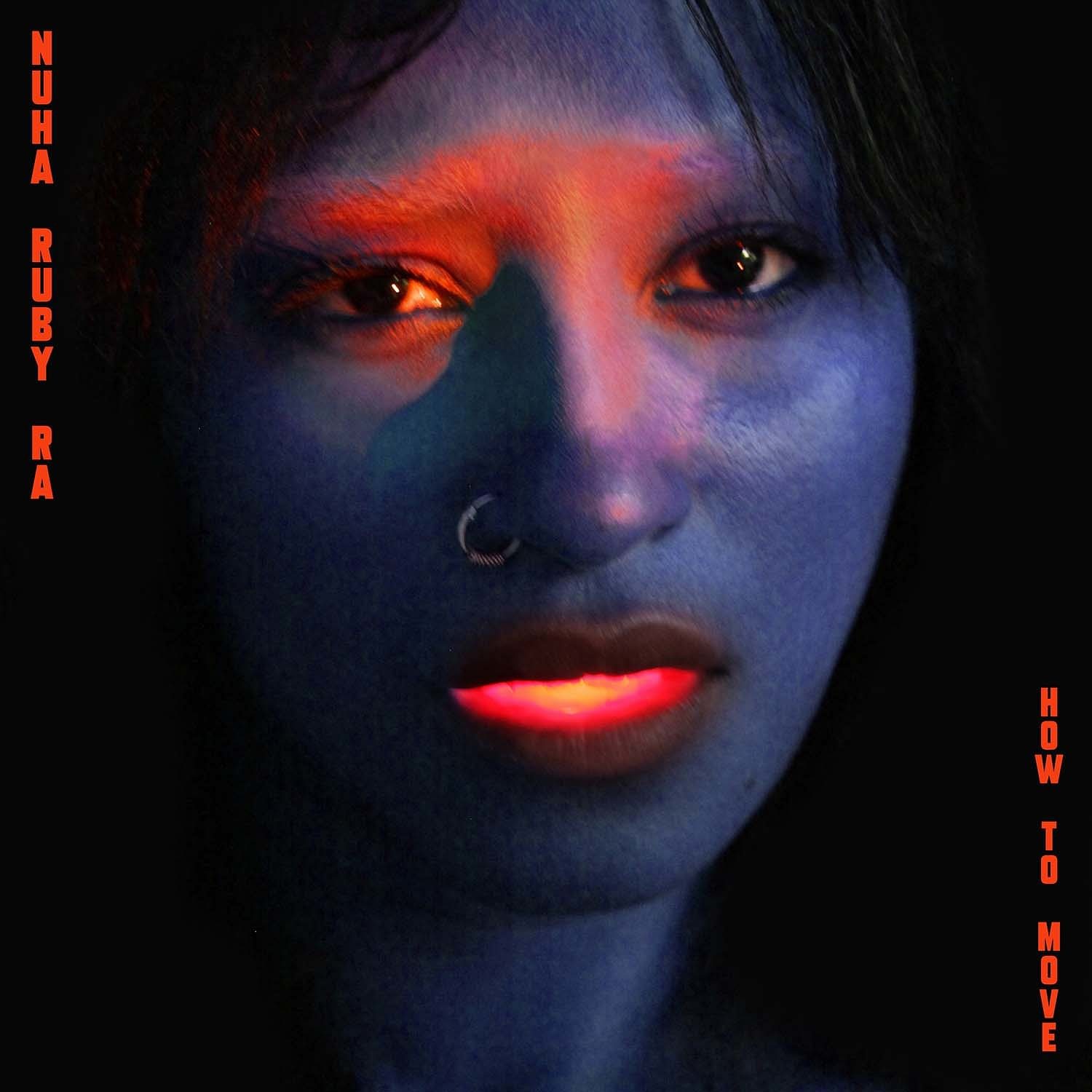 Beneath the iron girder ceilings of East London's warehouse-converted art communes, Nuha Ruby Ra has been busy stewing in the shadows of her mind. A shapeshifting provocateur, her music bleeds a sort of divine femininity. Behind the dim red hue of her own battle-scarred exterior, her musical silhouette twists and cavorts to the tune of her own making as one by one, she unfastens each restrictive tie that strains to hold her back. Whether or not she's able to shake the remnants of toxic lust or depression, her new emotionally-graphic EP, 'How To Move' wastes little time with pleasantries. Clawing anxiety and taboo sexual desires collide on the masochistic 'Sparky'. With pursed lips and spitting venom, her meandering stream-of-consciousness teases the X-rated portrait of a once passionate flame between lovers. Fantasy soon becomes heartache on 'Erase Me''s confessional new age noir when above heavy, strung-out textures, she submits to her prickling insecurities and fond memories begin to slip fast and uncontrollably into oblivion. It all comes to a heady climax on 'Run Run's' epic seven-minute thriller.
Read More
Featuring James Blake, Romy, Marika Hackman, yeule and more.