Live Review
Angel Olsen, KOKO, London
17th October 2016
Nobody, from this world or otherwise, is more in control than Angel tonight.
For decades KOKO has been plagued by the lost soul of Anne, the ghost that dwells within its ornate walls and occasionally shows up for gigs. That's what support act Little Wings told Angel Olsen before her performance tonight, anyway. It's for reasons entirely independent of Anne's ghostly ways though that a shiver runs frequently down the spine of the packed out venue's audience tonight. Those shivers are Angel's and hers alone.
Backed by her five-piece band, Angel's vocals glide smoothly over the top of a subtle yet rich bed of sound. Her impassioned cries and whispers rise high above the accompaniment, touched only by the occasional flashes of chunky, jagged guitar that burst from her hip. Rich though this sound may be in its make up; Angel and co still manage to utilise silence to their advantage at times. In the same way that Angel's vocals convey emotion and command attention through their restlessness and varying pitches and volume, her band flits from full-bodied, layered accompaniment to dropping off into nothing, leaving Angel and her guitar alone in front of a hushed crowd.
It's not all beauty and subtlety though, Angel Olsen is capable of taking things in grittier, grungier and even occasionally more pop-leaning directions and she's not afraid to do so. Whether it's the scuzzy, tumbling tempo of 'Forgiven/Forgotten', the trembling synth lines of encore number 'Intern' or the infectious chorus of 'Shut Up Kiss Me', this is a set that shifts gear in seconds with ease. Following 'My Woman' with a spattering of unreleased material, played just because she likes it, as the stretched out and embellished ten minute epic 'Woman' shudders to a close it's clear that nobody, from this world or otherwise, is more in control than Angel Olsen tonight.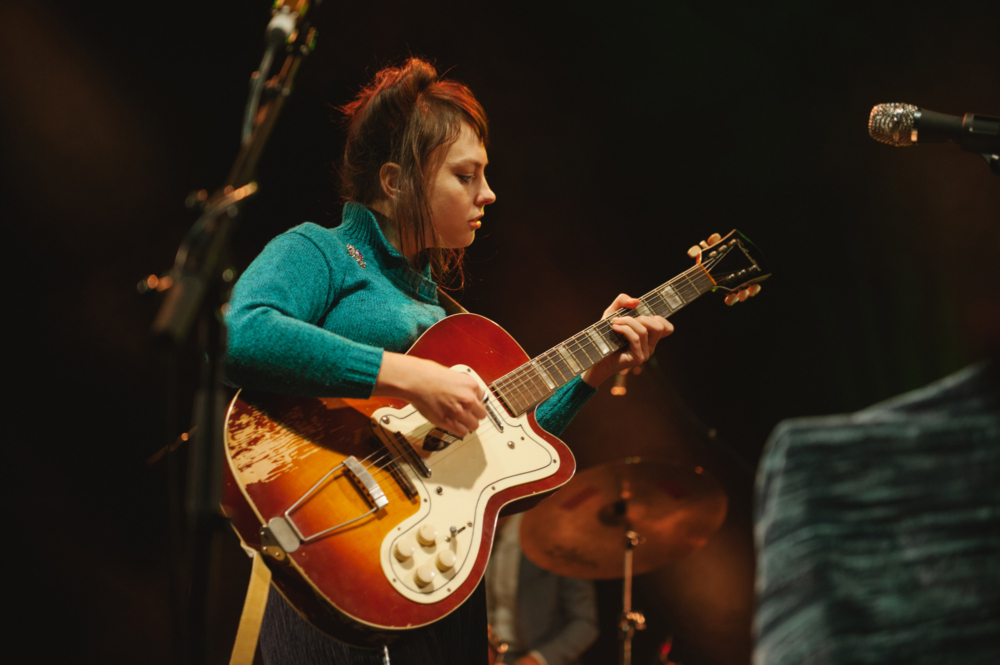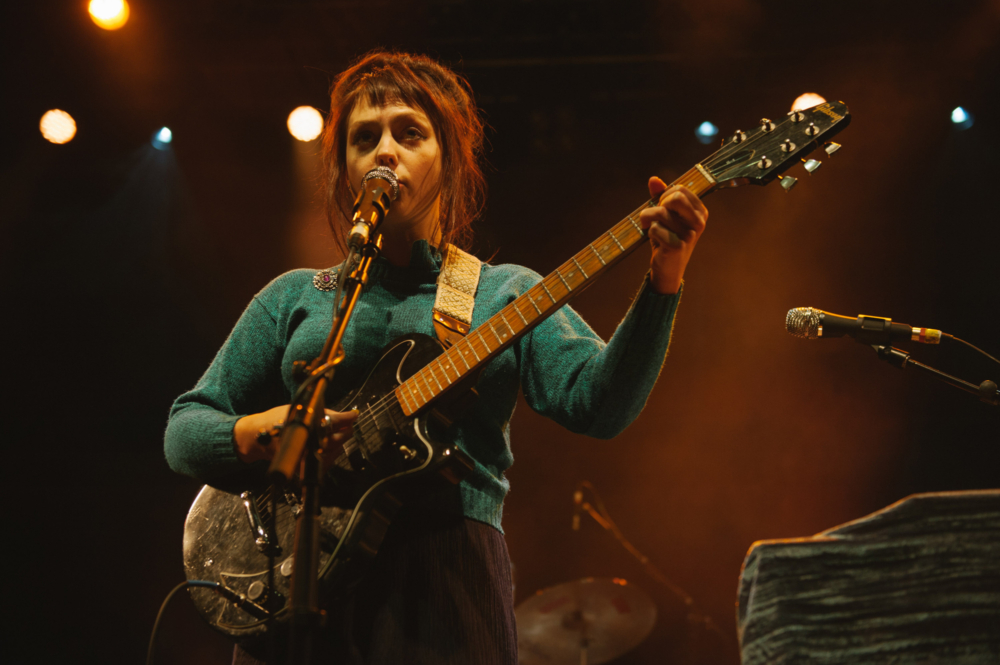 Photos: Robin Pope
Read More