Live Review
Blink-182, Brixton Academy, London
6th August 2014
These aren't just cobwebs that need blowing off; they're hairline fractures which threaten to crumble the whole operation.
Pop-punk is often unfairly branded as a childish pursuit – something to 'grow out of'. But while those more steadfast in their taste clung onto Blink-182 through reinvention, hiatus and back again, the band themselves were enduring growing pains – ones that, on tonight's evidence, are still lingering.
It starts with a cluttered thrash through 'Feeling This', as the trio fumble over each other's parts, Tom DeLonge in particular an unruly, yelping blight on any hopes of coherency. As a wail of feedback plagues the transition into 'What's My Age Again?' it quickly becomes clear that these aren't just cobwebs that need blowing off; they're hairline fractures which threaten to crumble the whole operation.
Said operation is slick with festival-headliner sheen, with an ever-changing backdrop of spotlights and screens evidence of Blink's now lifelong arena-filling status, but the iconic band members themselves are almost disparate entities. You'd hope a band of this stature would have hashed out the finer details of a summer run this hyped, but instead we're greeted with three musicians jostling in their attempts to be ego number one. DeLonge and Hoppus shout over each other in both their mid-song 'banter' (are dick jokes really still that funny in your 40s?) and their vocal parts, in which neither seem particularly sure who's taking the lead. Travis Barker is the undeniably talented peg that holds the group together, but even his trademark rapid-fire drumming often adds little more than another thread to the tangle of sound. While this ragtag nature was once part of Blink's charm, you'd expect a certain level of professionalism from a band well into their second decade together.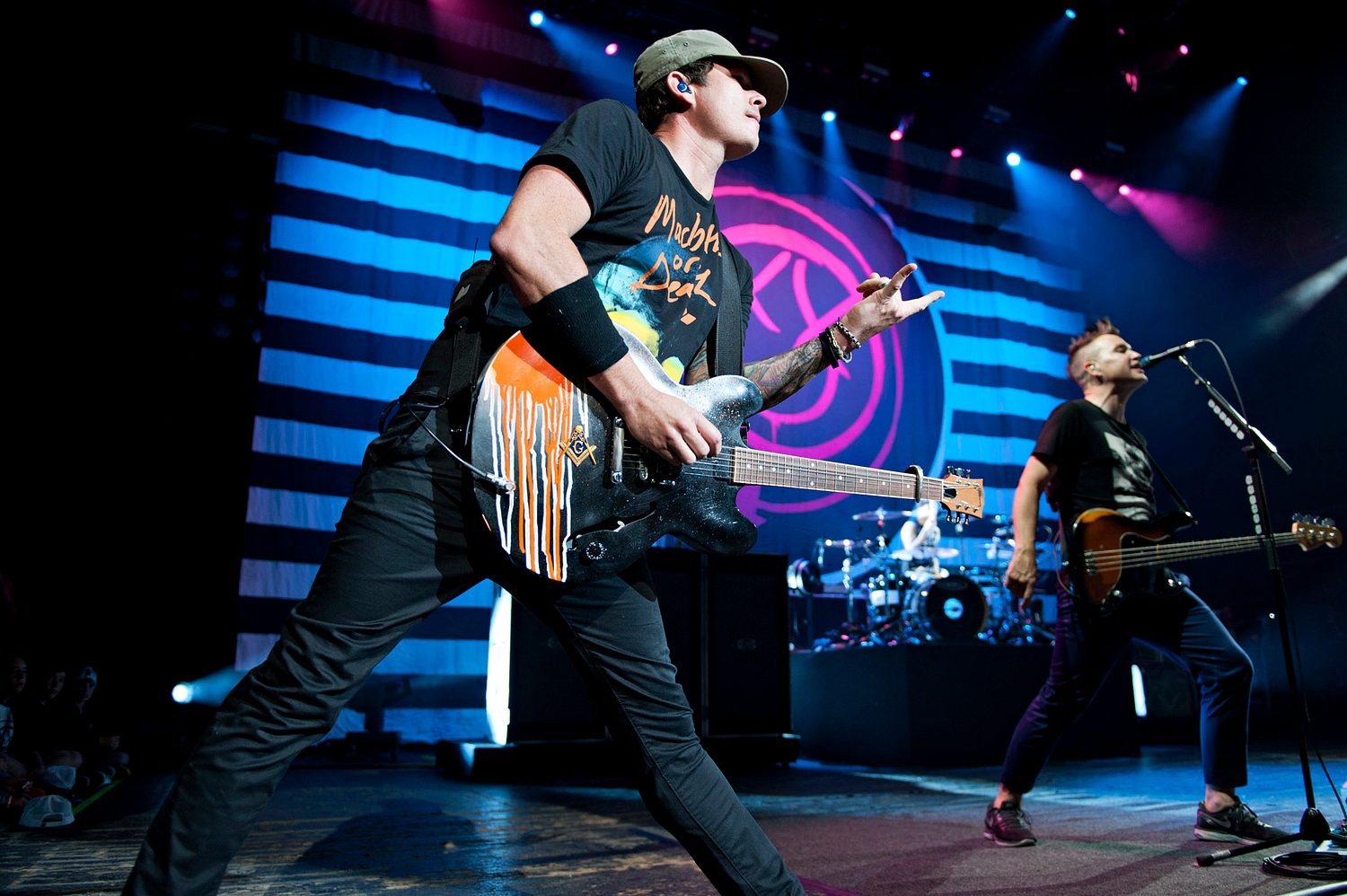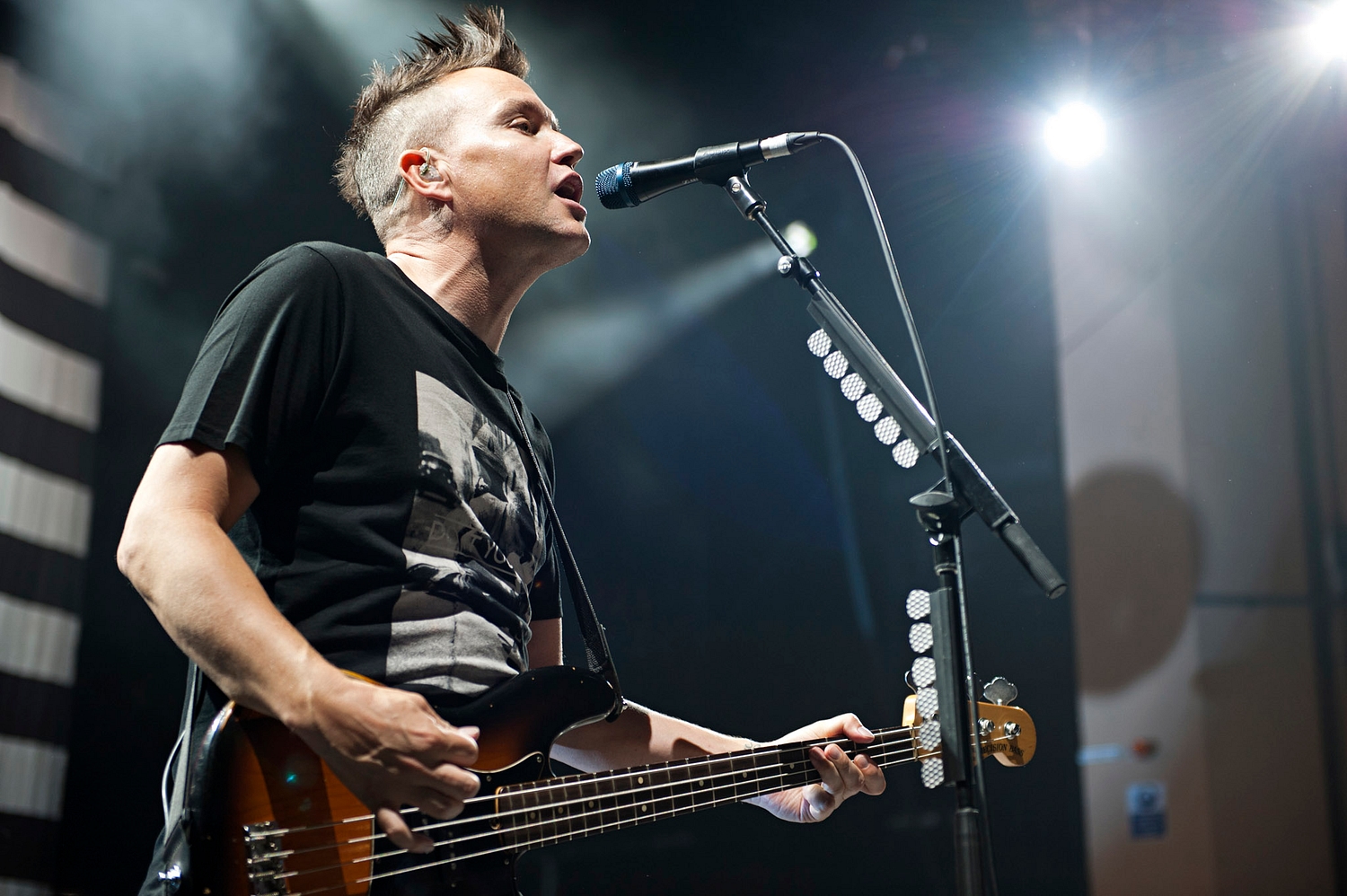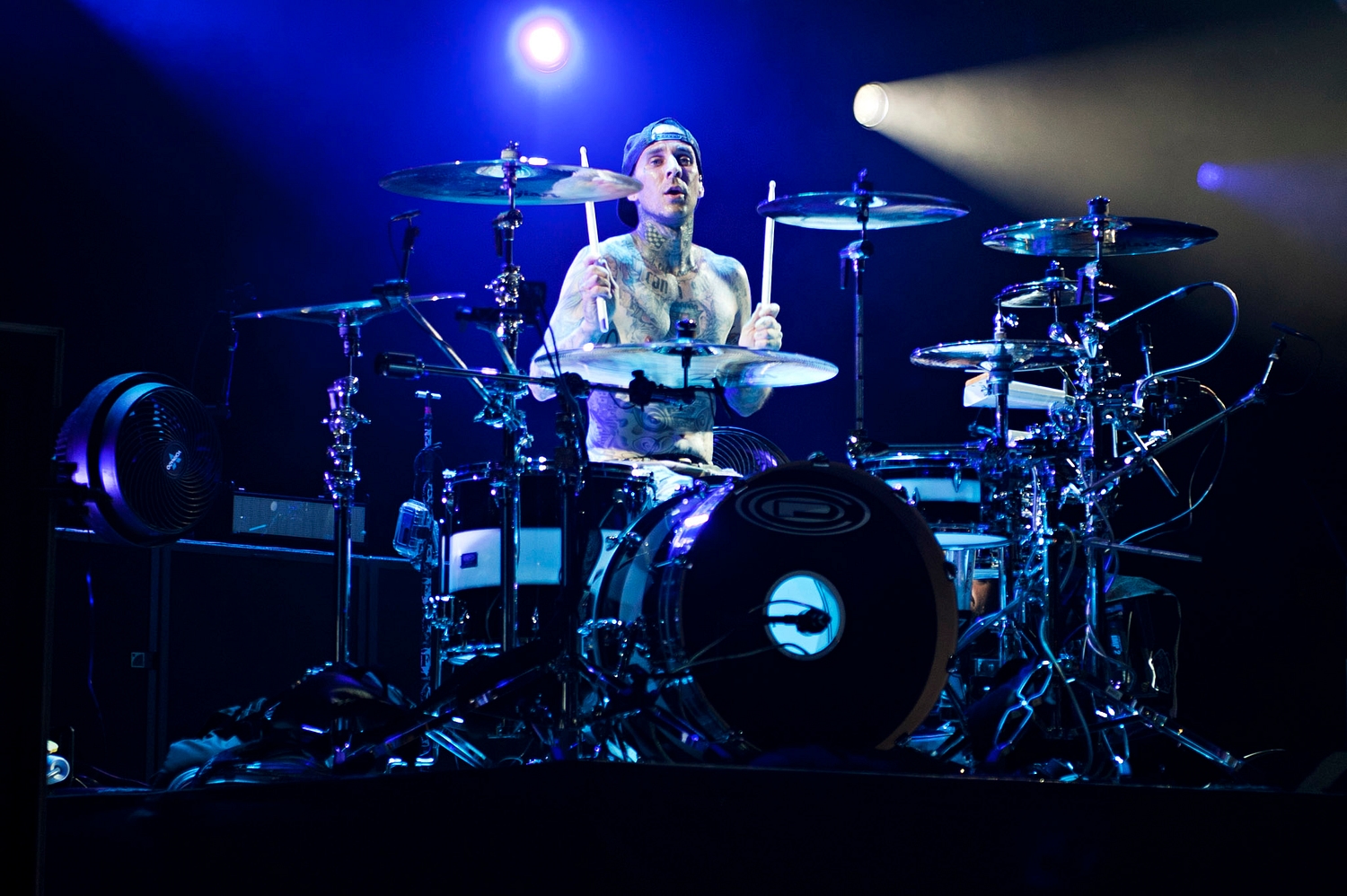 Ironically, given the bleary-eyed nostalgia that's drawn many here and forms the crux of some truly impressive singalongs, it's the newer material which fares better on stage. As DeLonge misses notes and cues throughout the classics (a severely botched intro to 'First Date' the most notable of many), it's the self-titled and post-reunion work that proves far more befitting of a band their size. It's a jarring contrast, and one that defines the set, as their purer pop-punk past never sits comfortably alongside their present, despite attempts to whitewash everything with the kind of reverb-heavy outro that the guitarist has grown to hold so dear.
After an excessively long break, they manage to pull it together slightly for a rapturously received encore of 'Violence' and 'Dammit', but even that falls foul of their childish streak as they opt to end on needless swearathon 'Family Reunion'. DeLonge's final moment of teenage rebellion comes as he throws his guitar to the ground, taking centre-stage for a show-closing, warbling repetition of the line "I fucked your mom", framed against the backdrop of their ubiquitous flaming "FUCK" sign. It's evidence of the desperation of Blink's current form to live up to a standard they set in their twenties. They appear to be clinging desperately onto the youthful persona that made them fathers of the scene, but instead come across as the tired, embarrassing uncle. In a more perfect world, they'd have ended the show 90 seconds earlier, as 'Dammit''s hook has never seemed so apt: "Well, I guess this is growing up".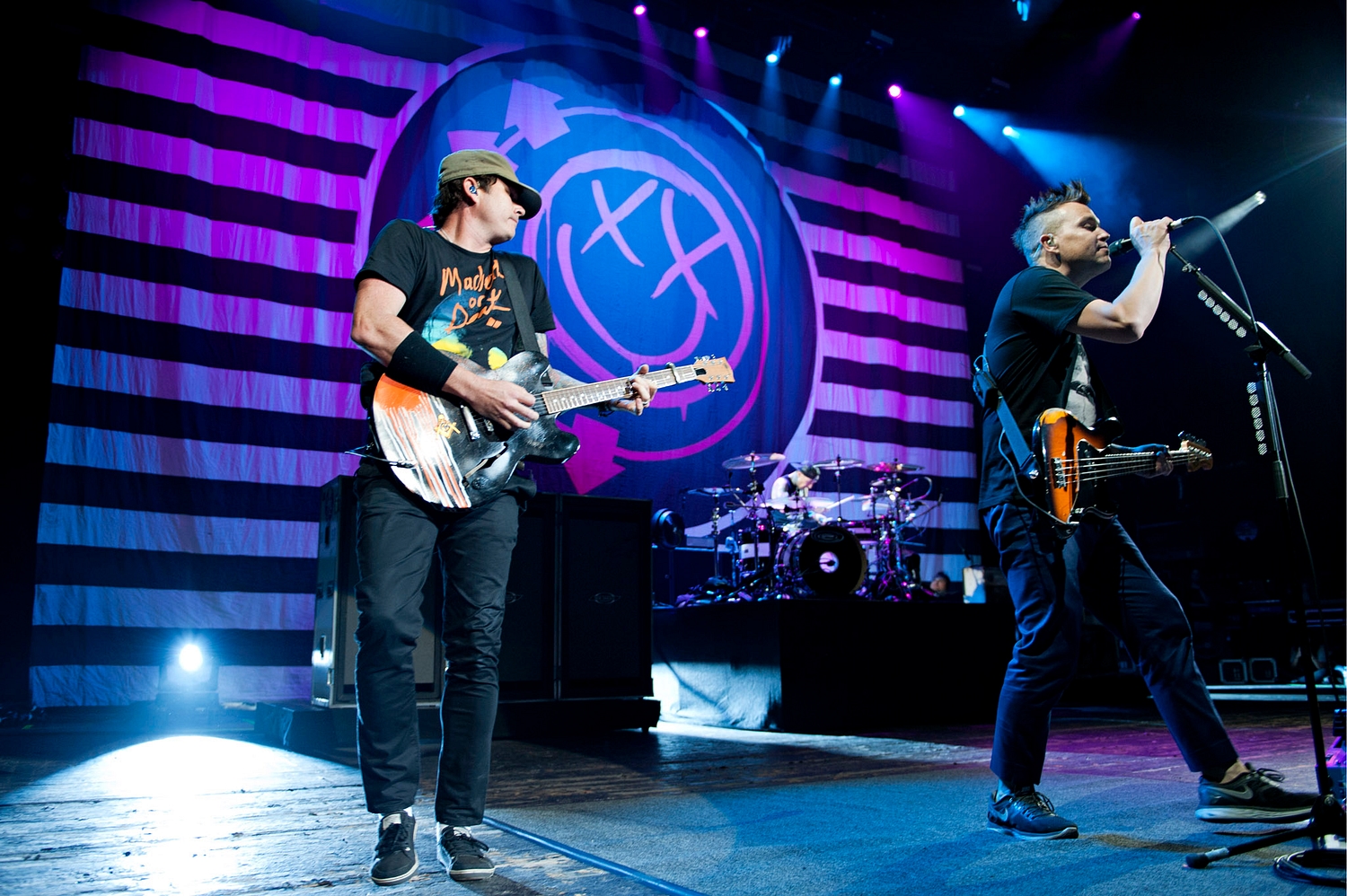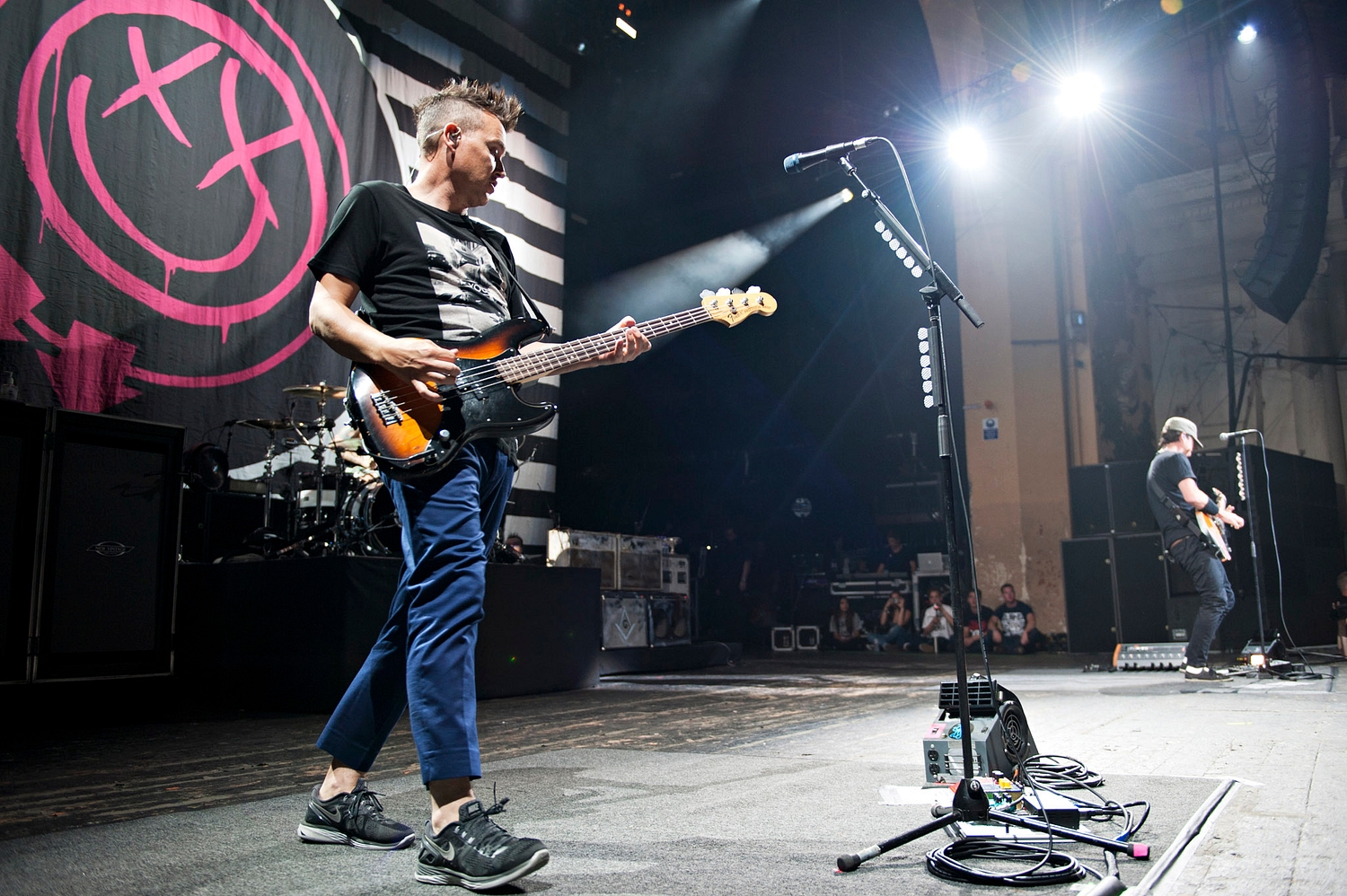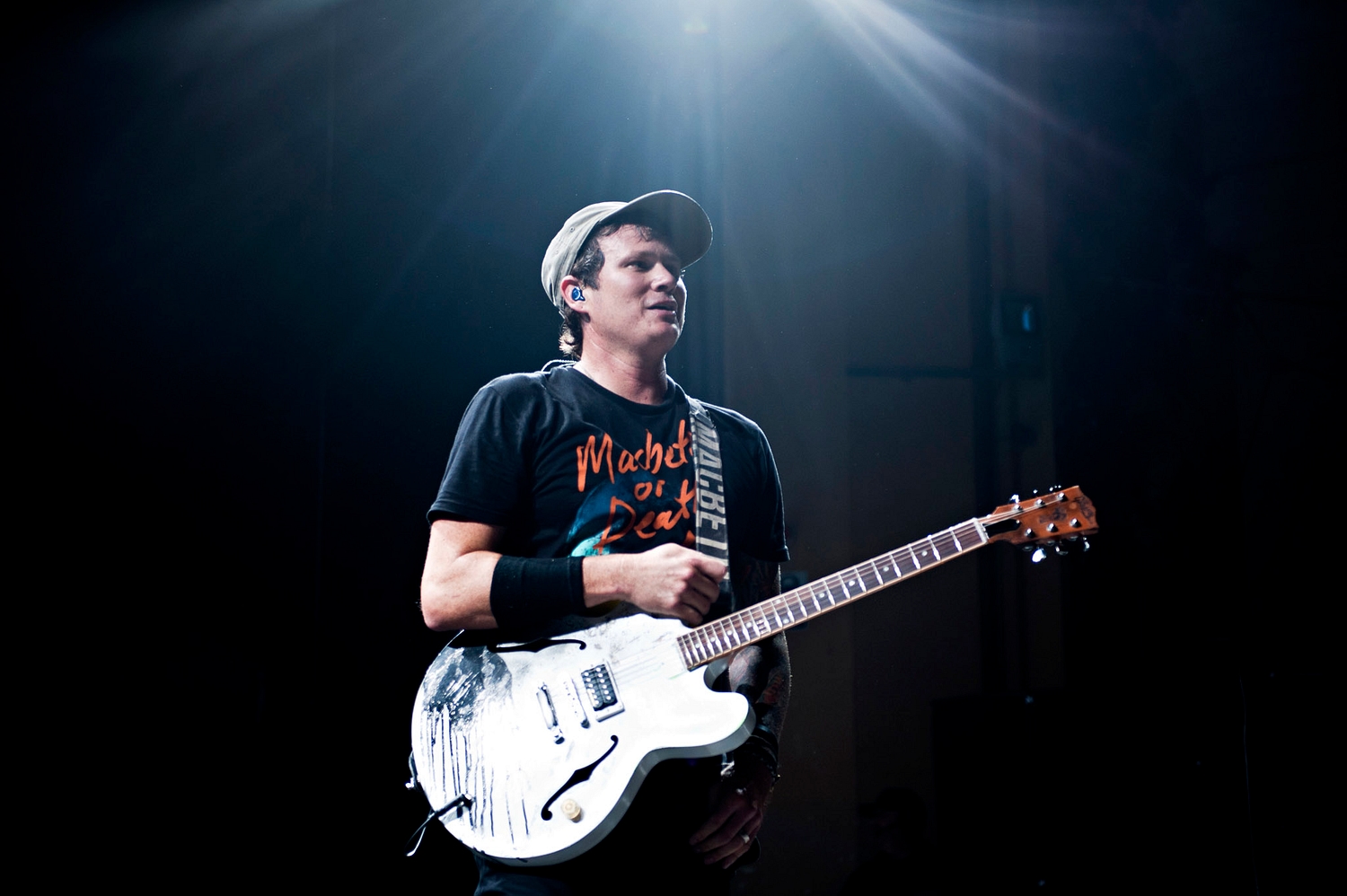 Read More
Featuring King Gizzard & The Lizard Wizard, IDLES, Tkay Maidza, Sleater-Kinney and more.