Live Review
Blur, Hyde Park, London
20th June 2015
The band play up to their caricatured personas to great effect.
'The Magic Whip', Blur's latest (and surprise) 8th album, may focus on dissociation, loneliness and estrangement in crowded places, but they have always been a band who have that magical power to create spine-tingling communal moments.
Moments of life-affirming, collective joy; of hugging-the-stranger-next-to-you euphoria. So it seems only right that minutes before they take to the stage the showers that had soaked the crowd earlier dissipate and the sun sinks slowly over the London skyline, creating the perfect backdrop. As Damon saunters onto the stage and shouts 'Let's 'ave it' it's clear this is going to be a night filled with more of those moments.
Blur have played Hyde Park so often that it now feels like their home. This is their third show here in 6 years, and tonight means they can at least wipe away the memory of the muddy, underwhelming sound that marred their Olympic show.
Trying to manufacture those moments proves less successful - shortly after second song 'There's No Other Way', Albarn takes some ice creams down to the front row and begins sharing them out only for fans to grab them from his hand, prompting him to describe the stunt as a "disaster".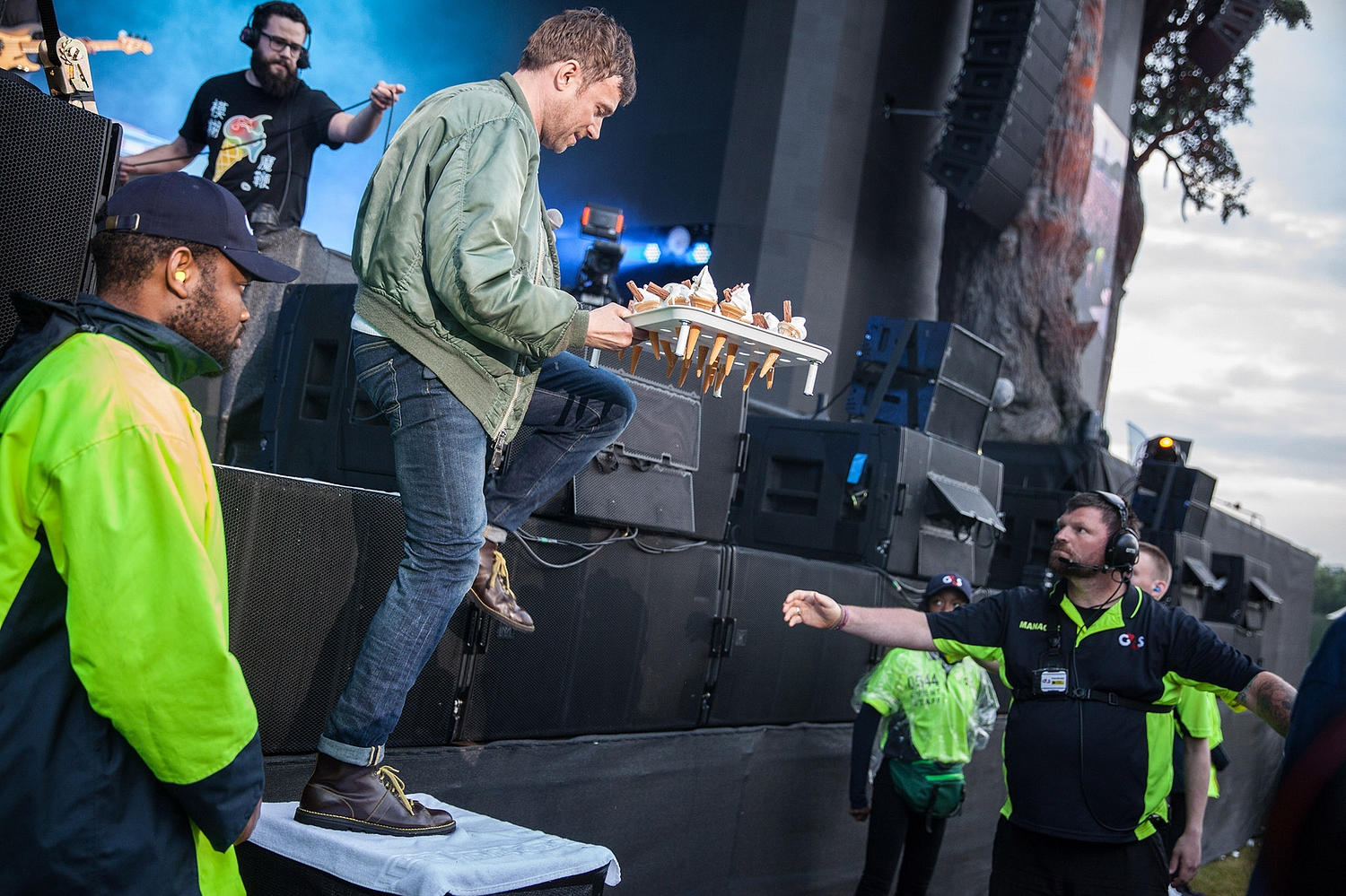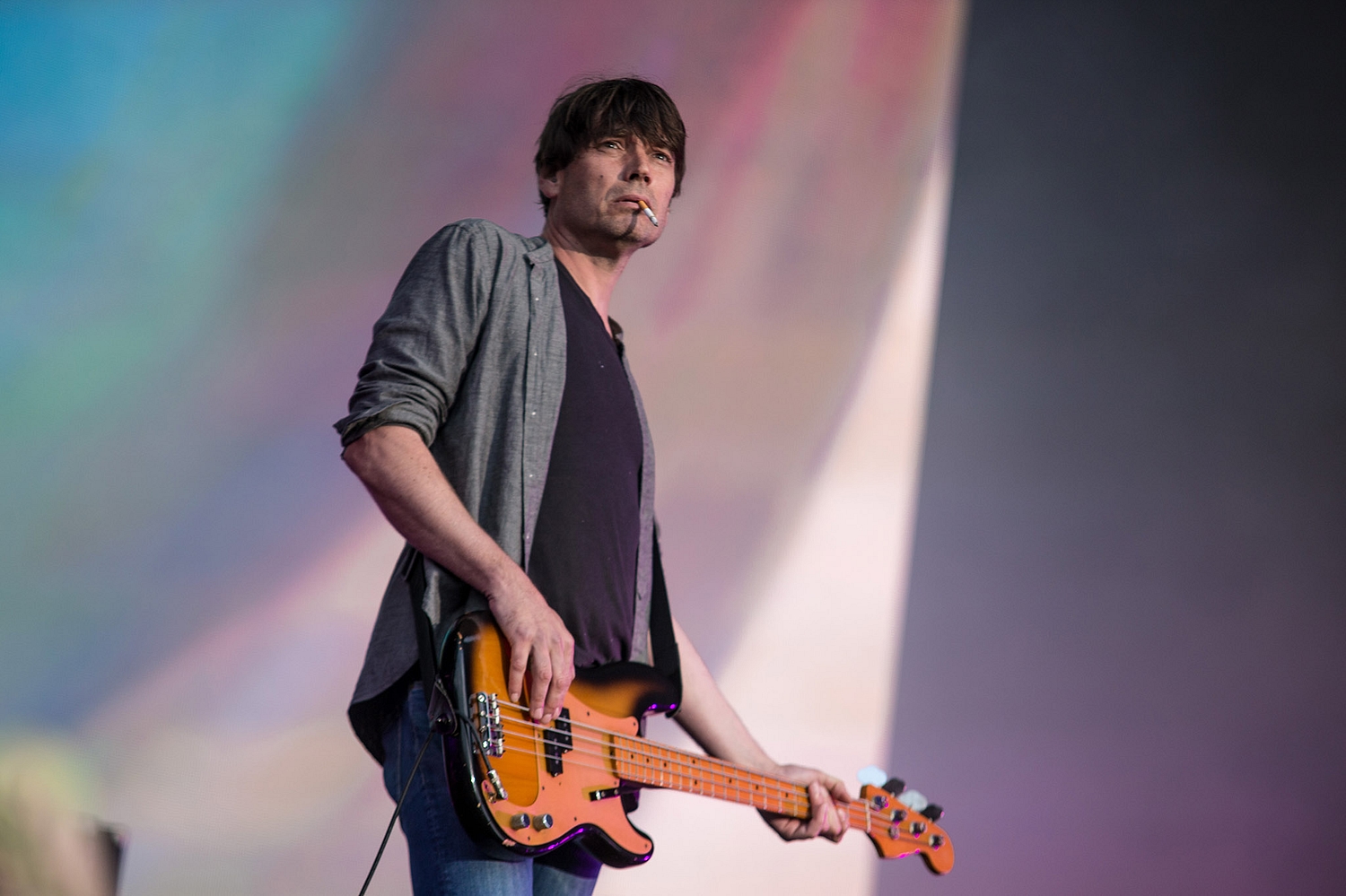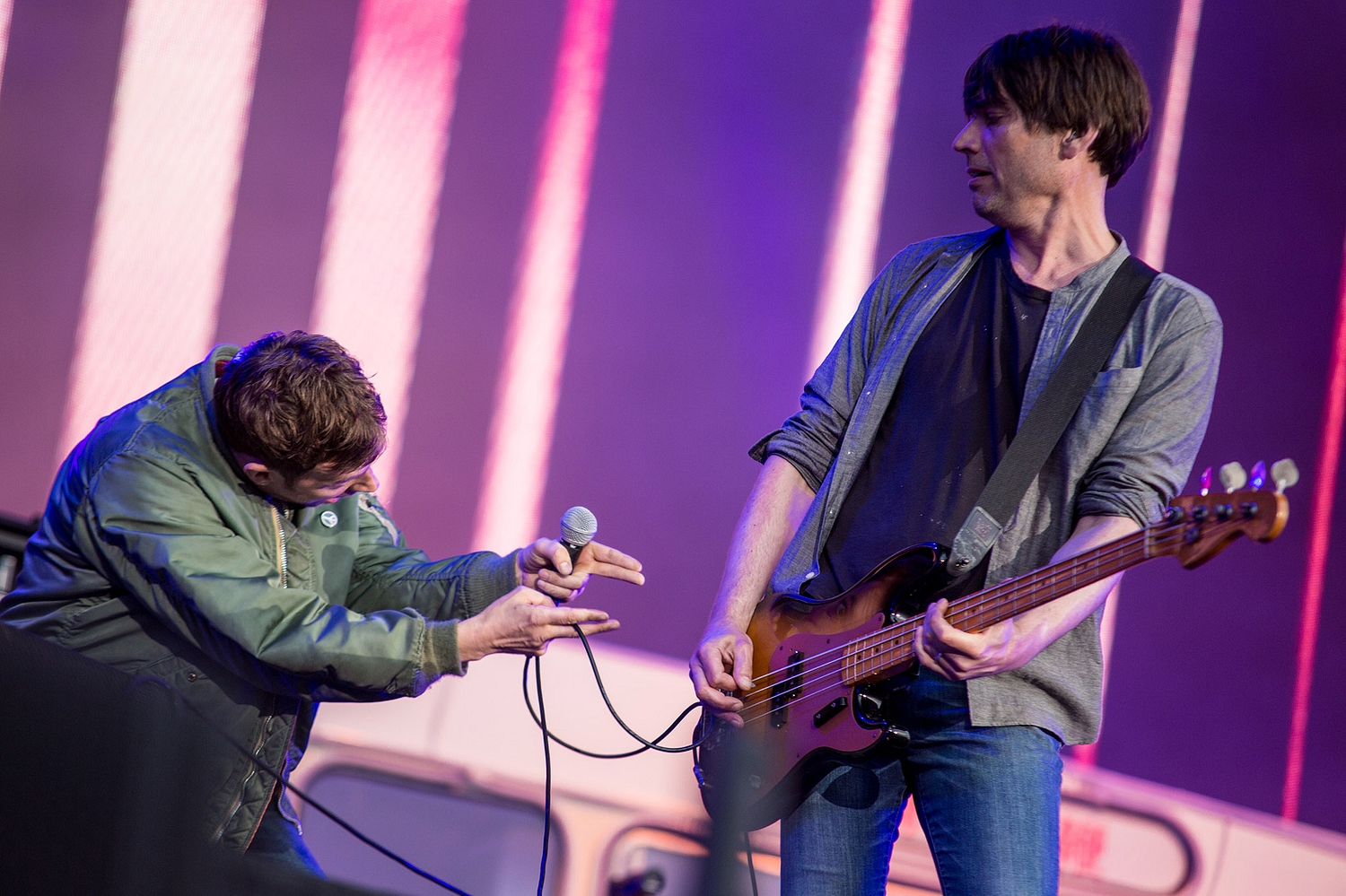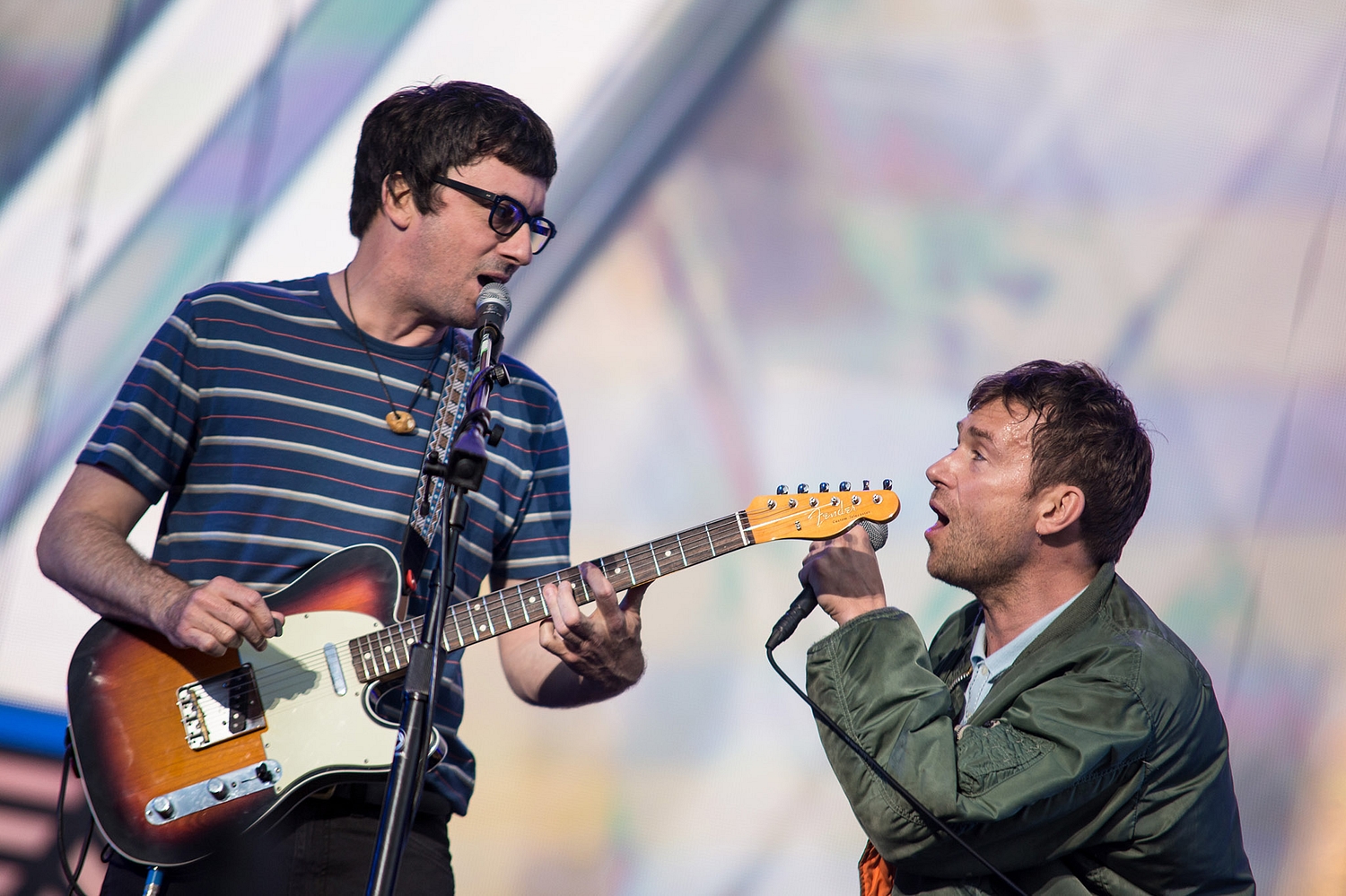 But it matters not. The band play up to their caricatured personas to great effect. It's that middle distance gazing which Damon, in trademark Fred Perry polo shirt, has perfected. It's that rakish swagger of Alex which makes you stop hating him for being 'the cheese man' for two hours. It's in the way Graham bashfully balances his guitar on his head as he plays 'Coffee and TV' (though a bad back means he can't even wear shoes, never mind jump around the stage, so it's a muted display). It's Dave being Dave.
The set also seems perfectly pitched, drawing connecting lines between their different periods and deftly uniting their many sounds. There are the hits and there are lesser known tracks like 'He Thought of Cars' and 'Trimm Trabb' to keep the die-hard fans happy.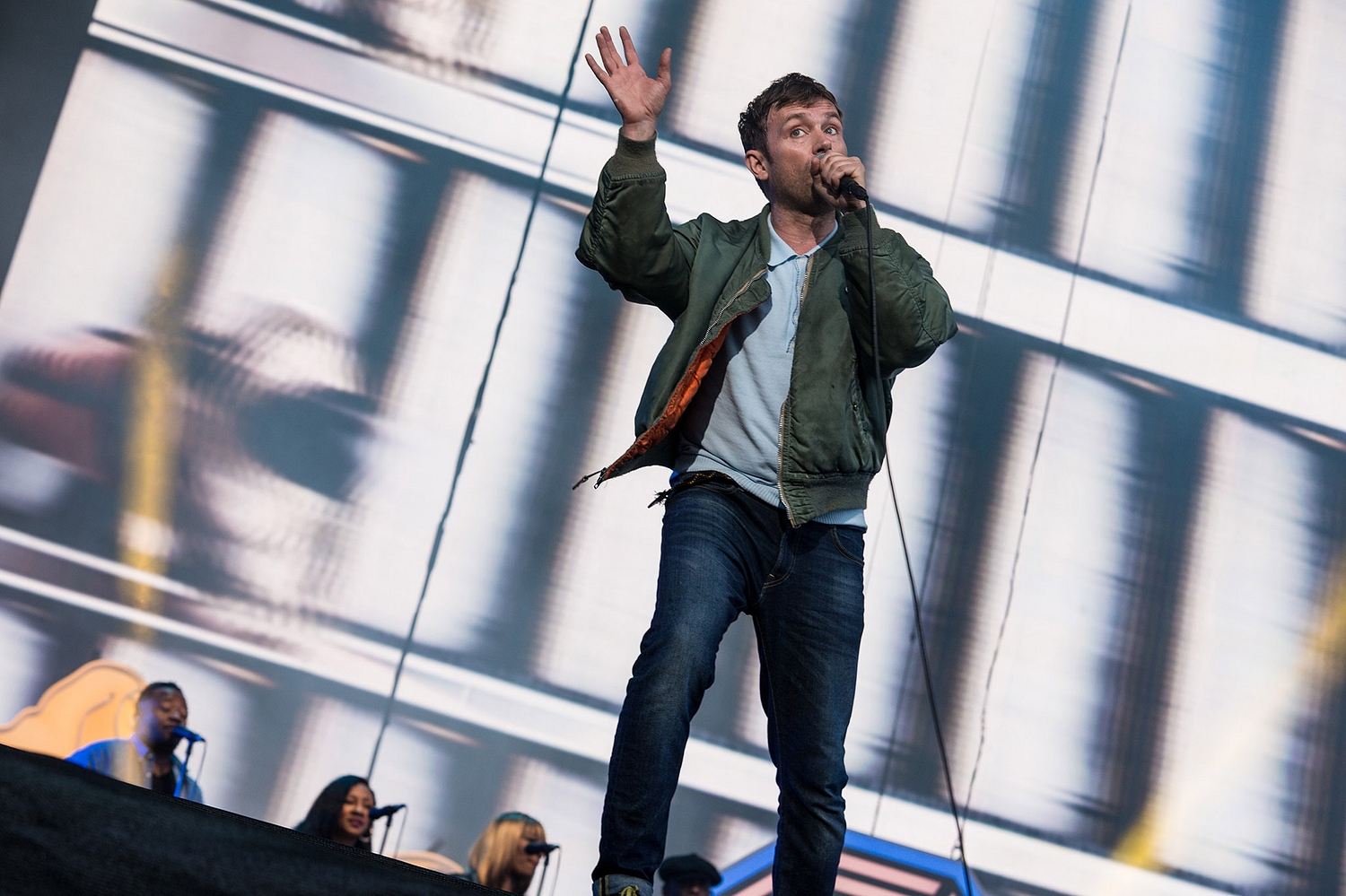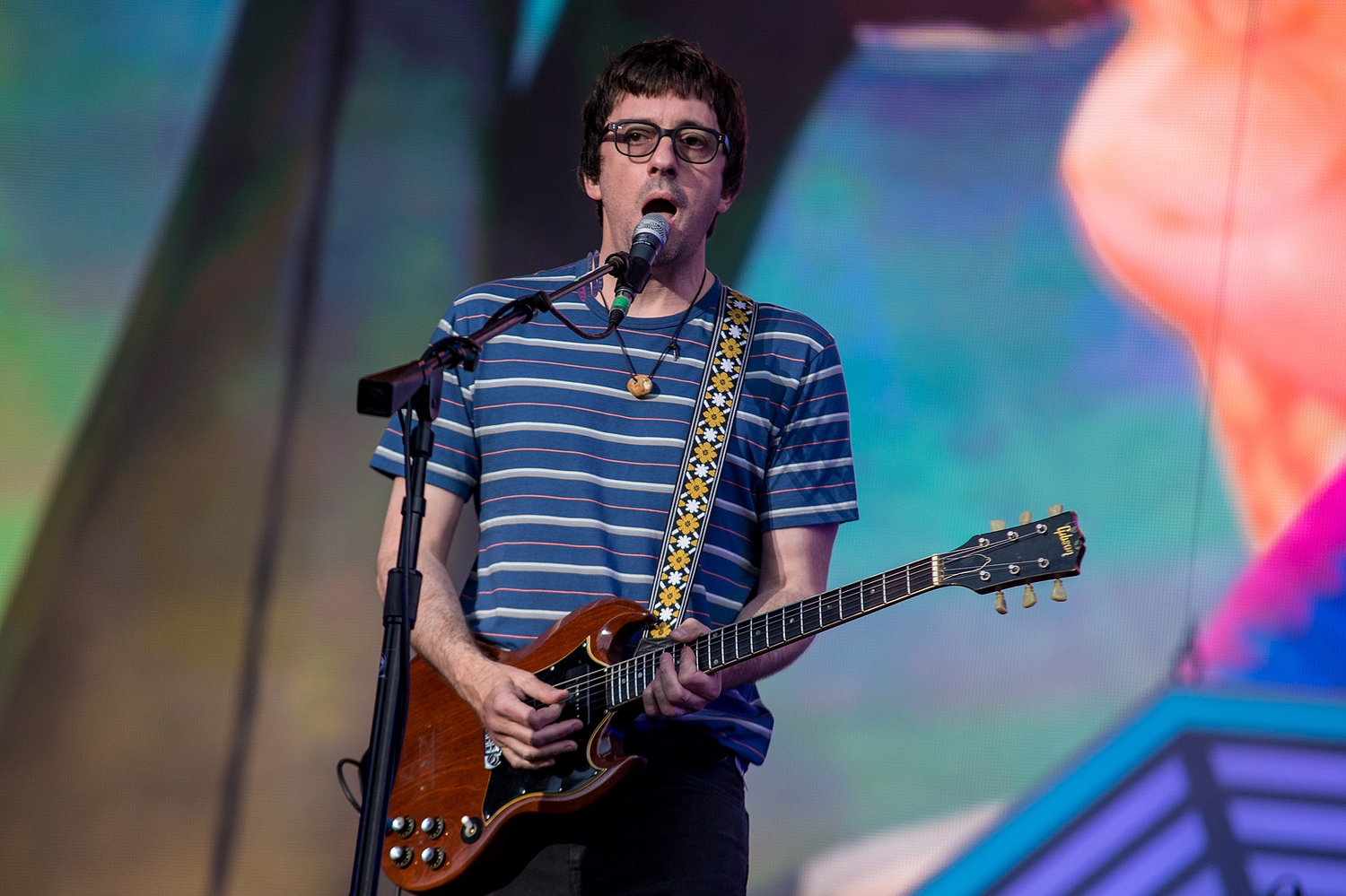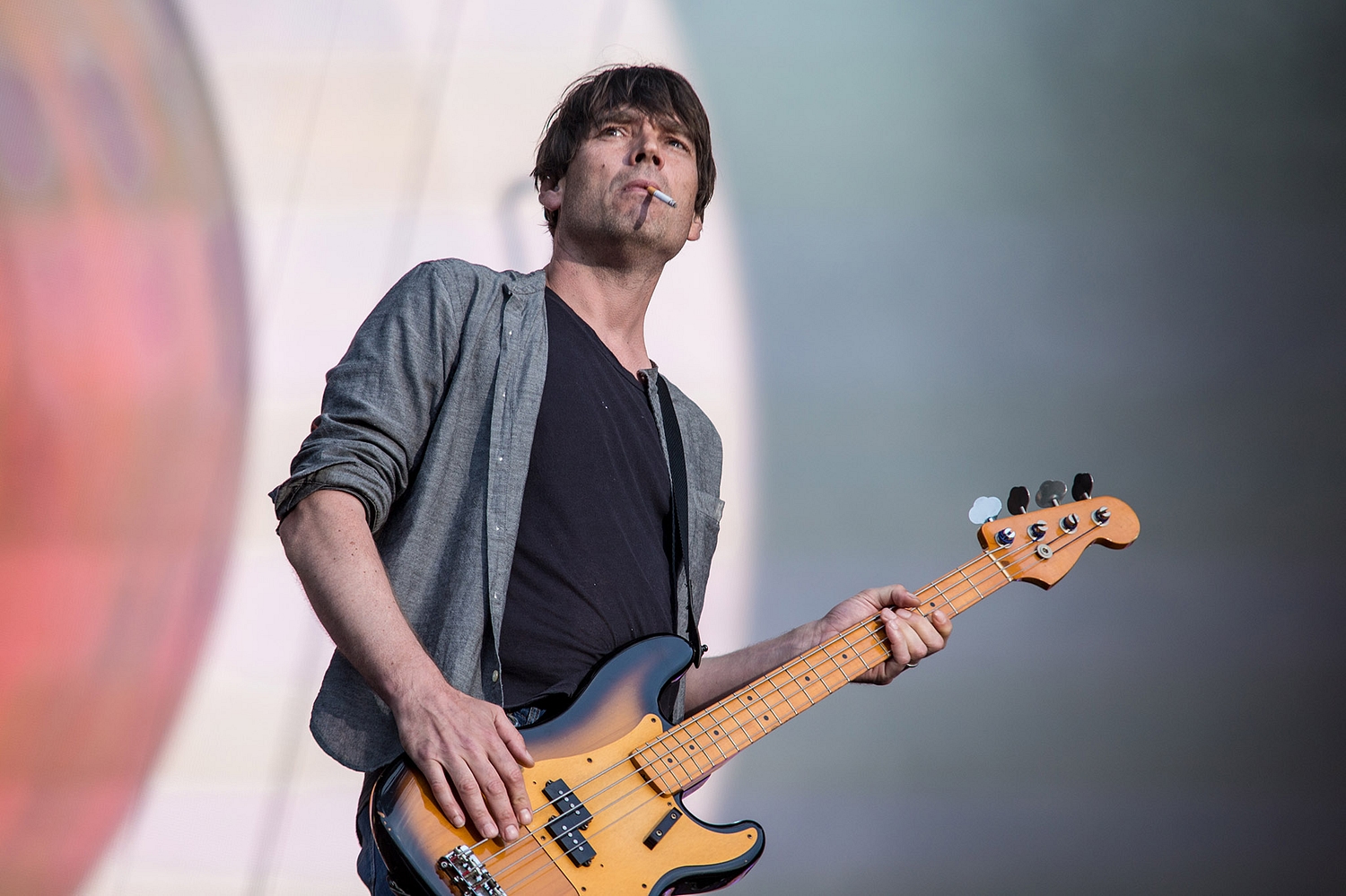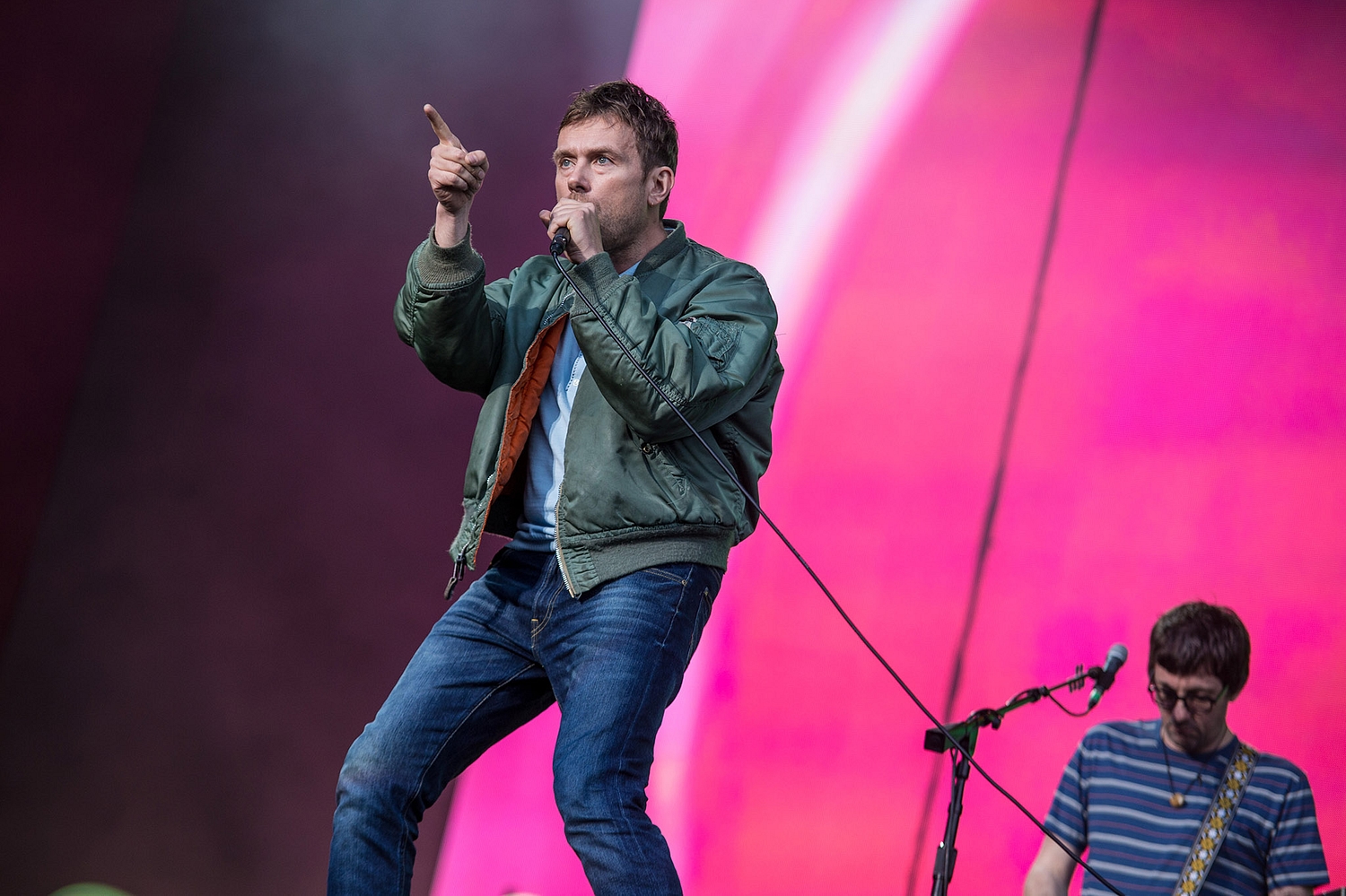 It's 'The Magic Whip' – an album so much better and fresher than it had any right to be considering the way it was made – which gave them the impetus to play together again and tonight they play five songs from it, starting with opener 'Go Out', as a garish backdrop of bouncing neon 99s and slogans in Mandarin fill the screens behind them. 'Ong Ong' and the exuberantly sharp 'I Broadcast' slip nicely into the Blur canon, though a beautifully melancholic version of 'Thought I Was A Spaceman', seems too introspective and loses the crowd, despite its Hyde Park lyrical reference.
But it's the classics which predictably make the moments happen tonight. From the cartoonish tomfoolery of 'Parklife' which sees Phil Daniels chase Damon around the stage, through to the brazenly dumb stomp of 'Song 2', they sound like a band having fun. Even 'Stereotypes' sounds fresh and spiky tonight. 'Tender' remains the starlit hymn to love that it always has been as the entire park sings along, yet it's 'This Is A Low' which reaches the highest of high points.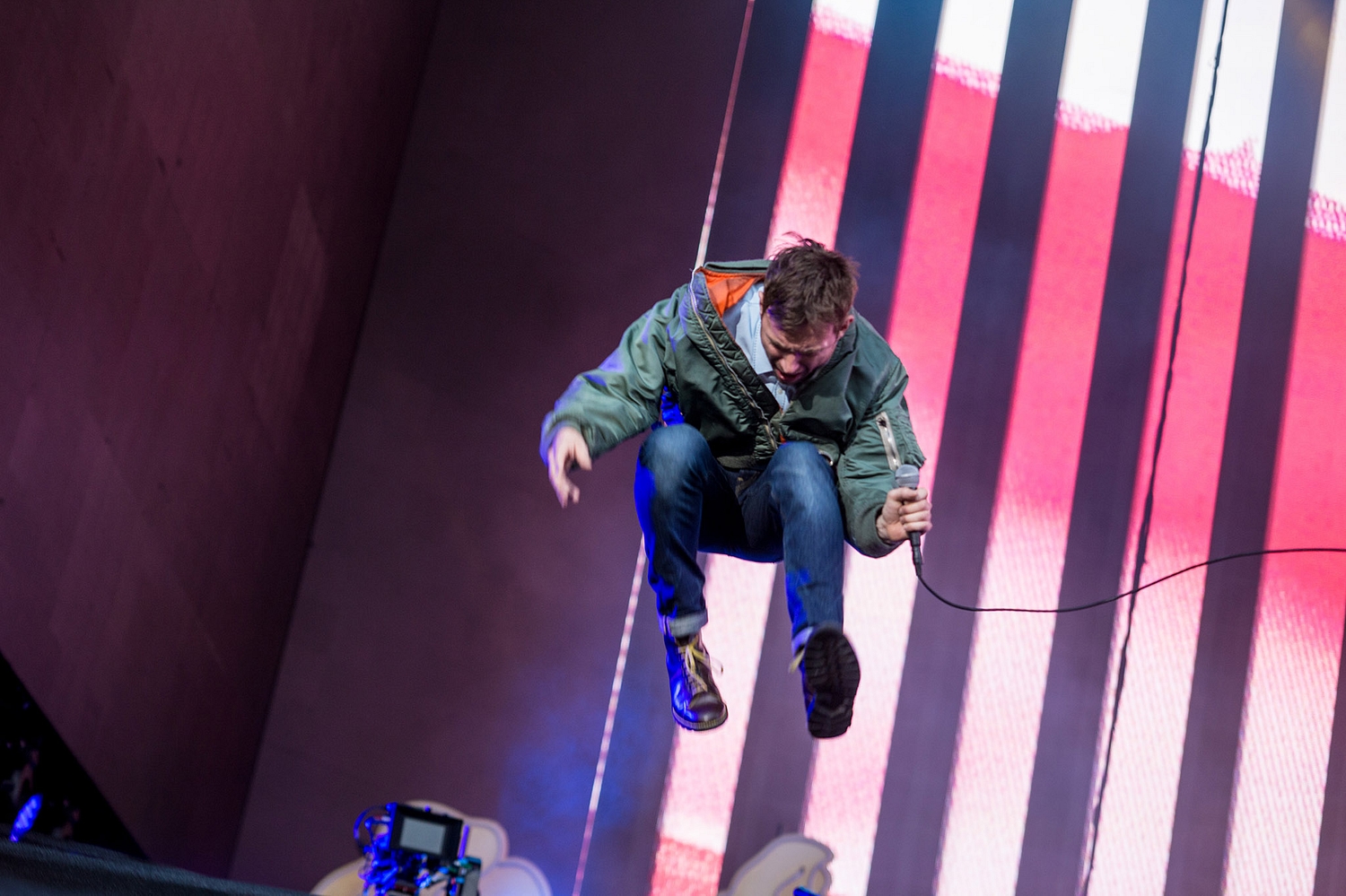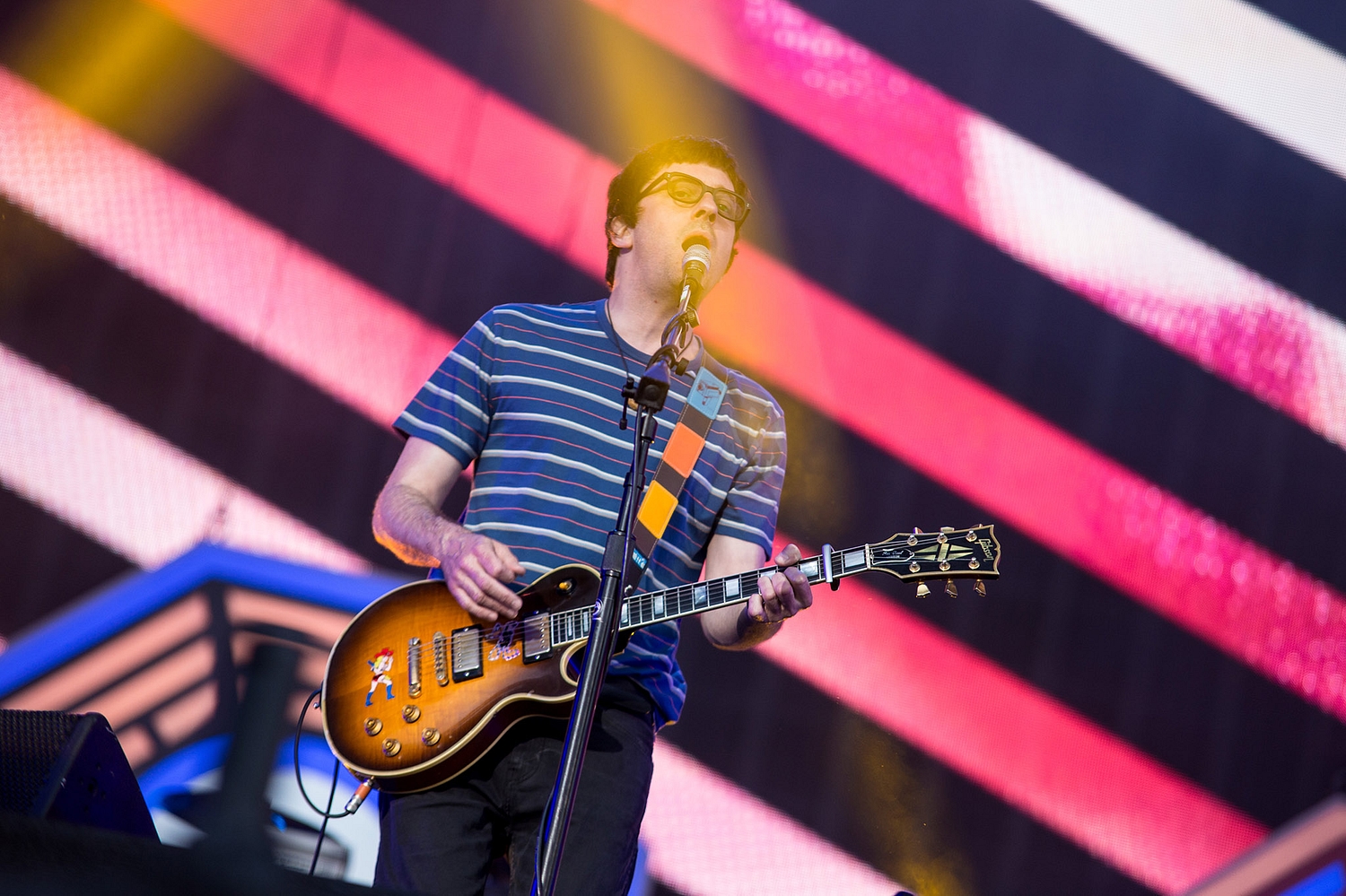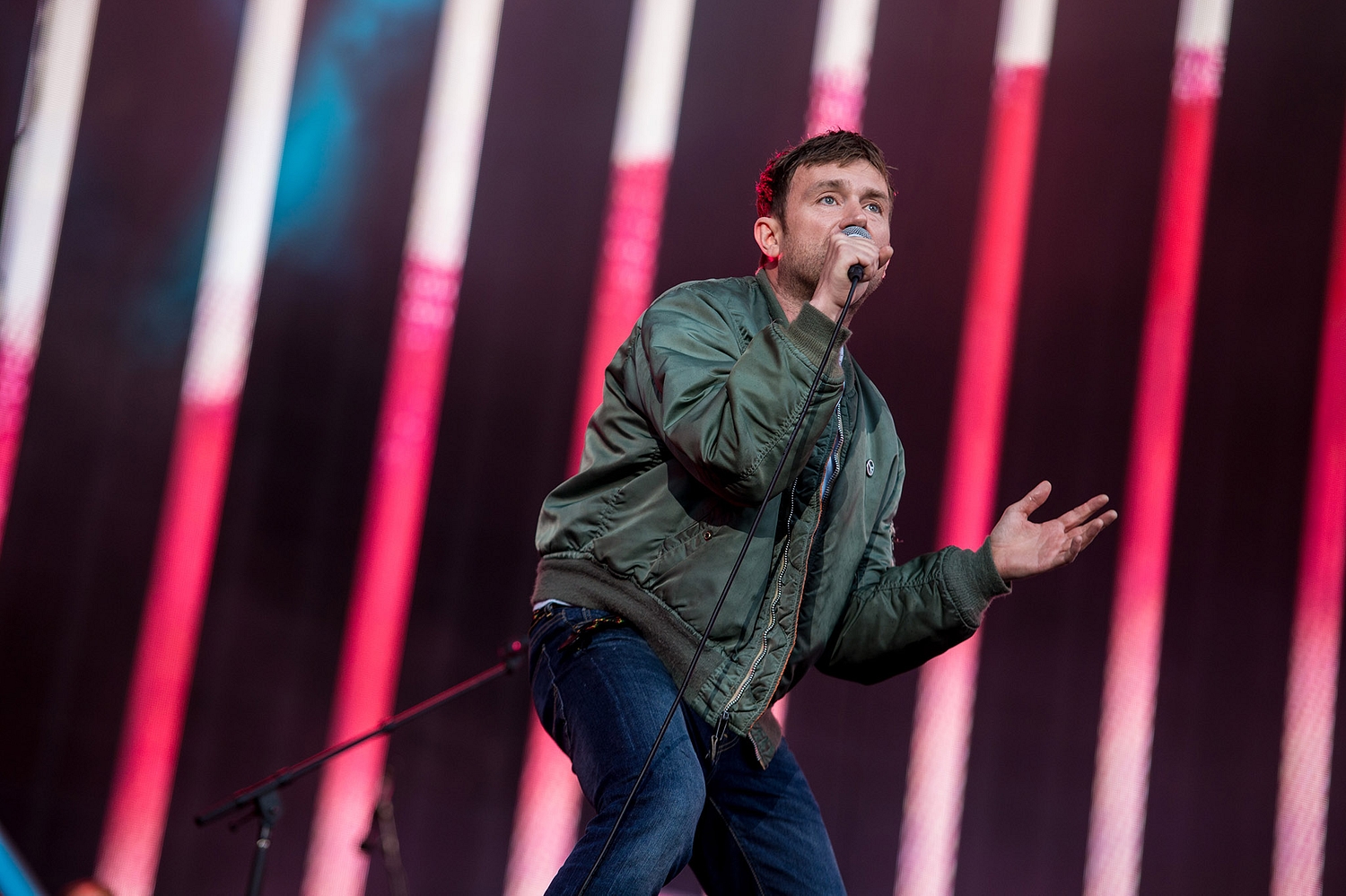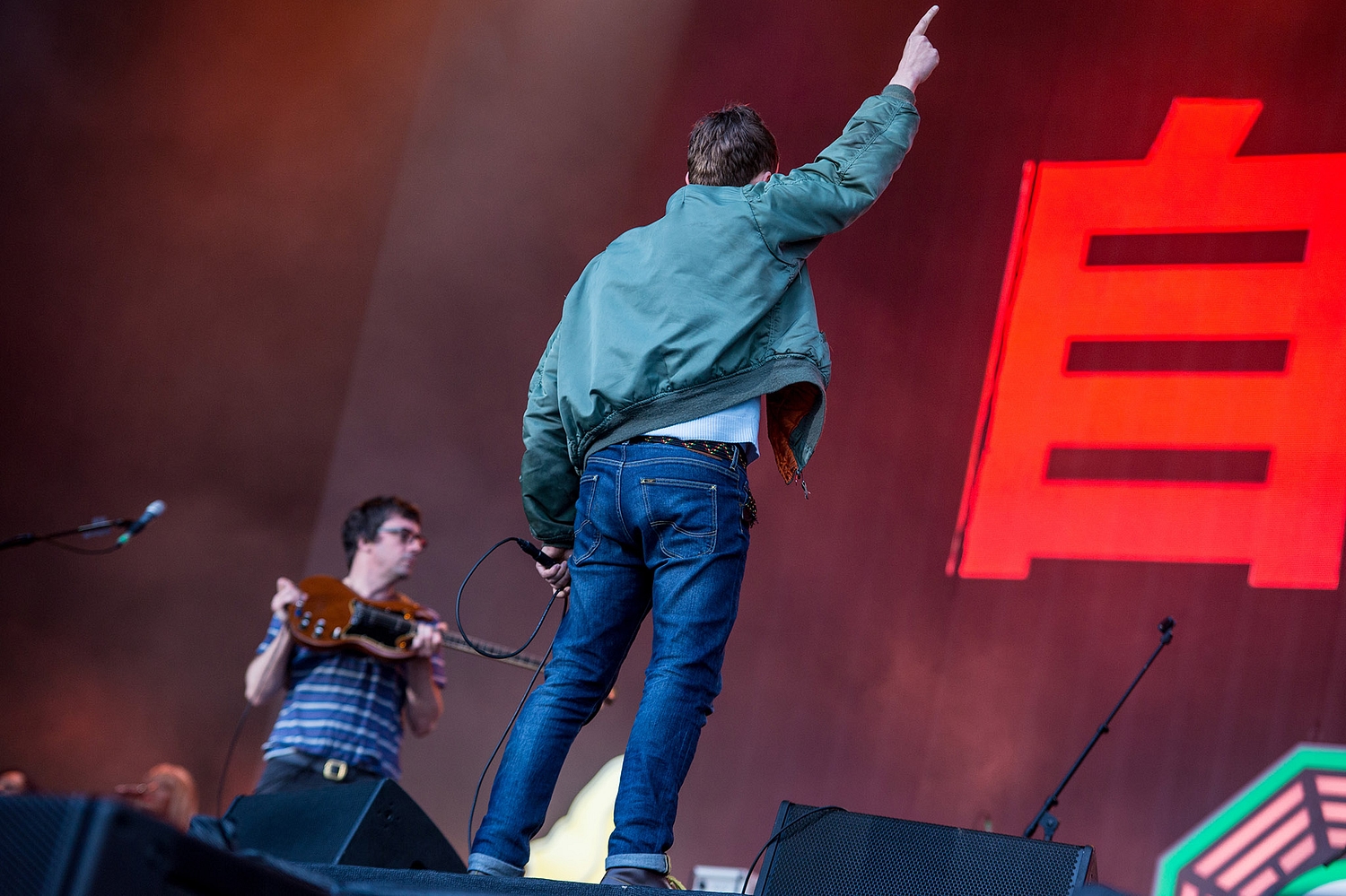 It has always been the point where Graham and Damon's magic blends seamlessly together: the plaintive reflections on modern life and Graham's inimitable, how does-he-do-that, gut-shaking guitar work. It's this melancholy grandeur that make Blur the moment-making band they are. And tonight it feels truly life-affirming.
Read More
Featuring James Blake, Romy, Marika Hackman, yeule and more.