Live Review
Chvrches, Alexandra Palace, London
7th February 2019
The choice for what comes next is in their grasp and their grasp only.
When she isn't delivering a distinctive vocal performance that cuts like a dagger through the chilly air, Lauren Mayberry is musing over Chvrches' past Ally Pally outings, in particular the band's first appearance, opening for a certain Cinema Club. "I never thought we'd get to headline" she beams. Lauren is reflective in more ways than one; in impressively tall platform boots and a dress which is chiffon-heavy and an almost iridescent shade of yellow she's unmissable from every corner of the cavernous room.
A bewitching set from Norwich teens Let's Eat Grandma is a great precursor. Dishing out cuts almost exclusively from last year's 'I'm All Ears', the duo bound up and down the enormous stage dispelling any remnants of the bitter weather outside with their incessantly danceable alt-pop.
Tonight isn't Chvrches' first time topping the bill here (they reached headliner status off the back of 2015's 'Every Open Eye') but the anticipation in the air is still sky high. For the amassed fans, it's been a long wait - third album 'Love Is Dead' came out almost a year ago and since then the group have been busy touring the world and, according to Lauren, "trying to teach Americans how to pronounce Glasgow". Tonight the outfit, completed by Iain Cook, Martin Doherty, and recently-recruited drummer Jonny Scott, glide through 90 minutes of glistening electro-pop with an ease of seasoned pros their 2015 selves could only have dreamt of.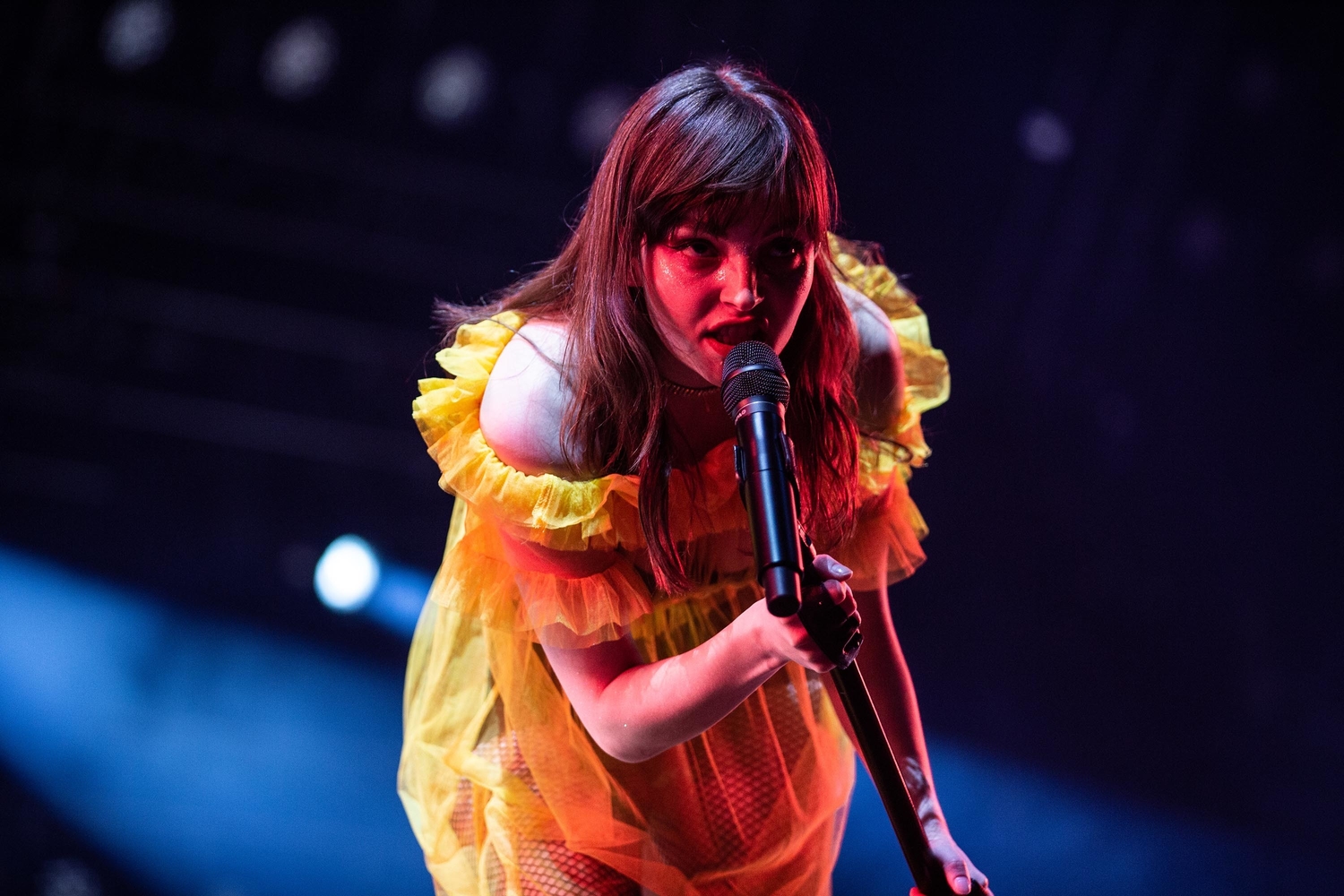 On record, there are times Chvrches fall into the trappings of repetition and formula, but there's none of that now. A huge lighting rig that dangles from the ceiling acts as a visual centrepiece; synchronised with the synthesisers that pound away below, it flashes a kaleidoscope of blues, greens, and pinks with the gravitas of some enormous satellite rotating in the moonlight. Between the decor and the impeccable setlist, each song's intricate details are emphasised revealing a sonic diversity that isn't always apparent.
Opener 'Get Out' kicks off proceedings like a bolt of electricity, while the crushed '80s beats from 'Gun' embody a more retro sound, Lauren triumphantly holding her whole mic stand aloft before its explosive outro. Later she hops up to play keys and switch with Martin who assumes vocal duties on 'Under the Tide' from 2013's 'The Bones of What We Believe', motioning in a darker, more aggressive sound than their typical chirpy melodies - an unexpectedly jaw-dropping scene. Switching gears back to full-on banger mode, there's not a person in sight stood still when the grab-you-by-the-neck-punchy 'Clearest Blue' wraps up the main set. A thousands-strong crowd singing their collective heart out to 'The Mother We Share' makes for a perfect encore.
Chvrches have taken time to evolve into one of the most unique and capable outfits in today's pop landscape, whether they're churning out radio-friendly belters or deeper, more passionate material. Arenas beckon and may well be just on the horizon, but remaining in these semi-intimate standing spaces would suit them just as well. Either way, the choice for what comes next for Chvrches is in their grasp and their grasp only.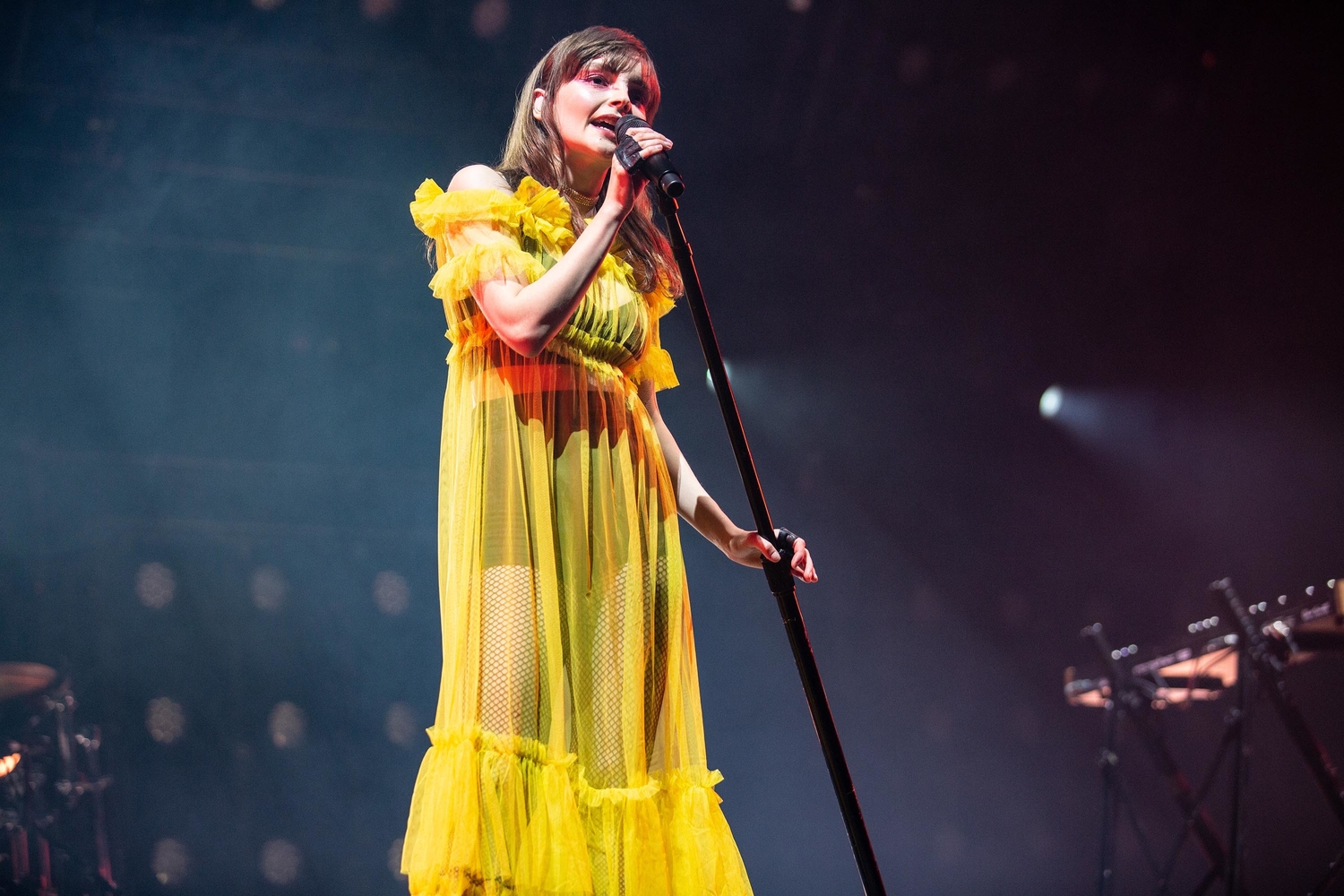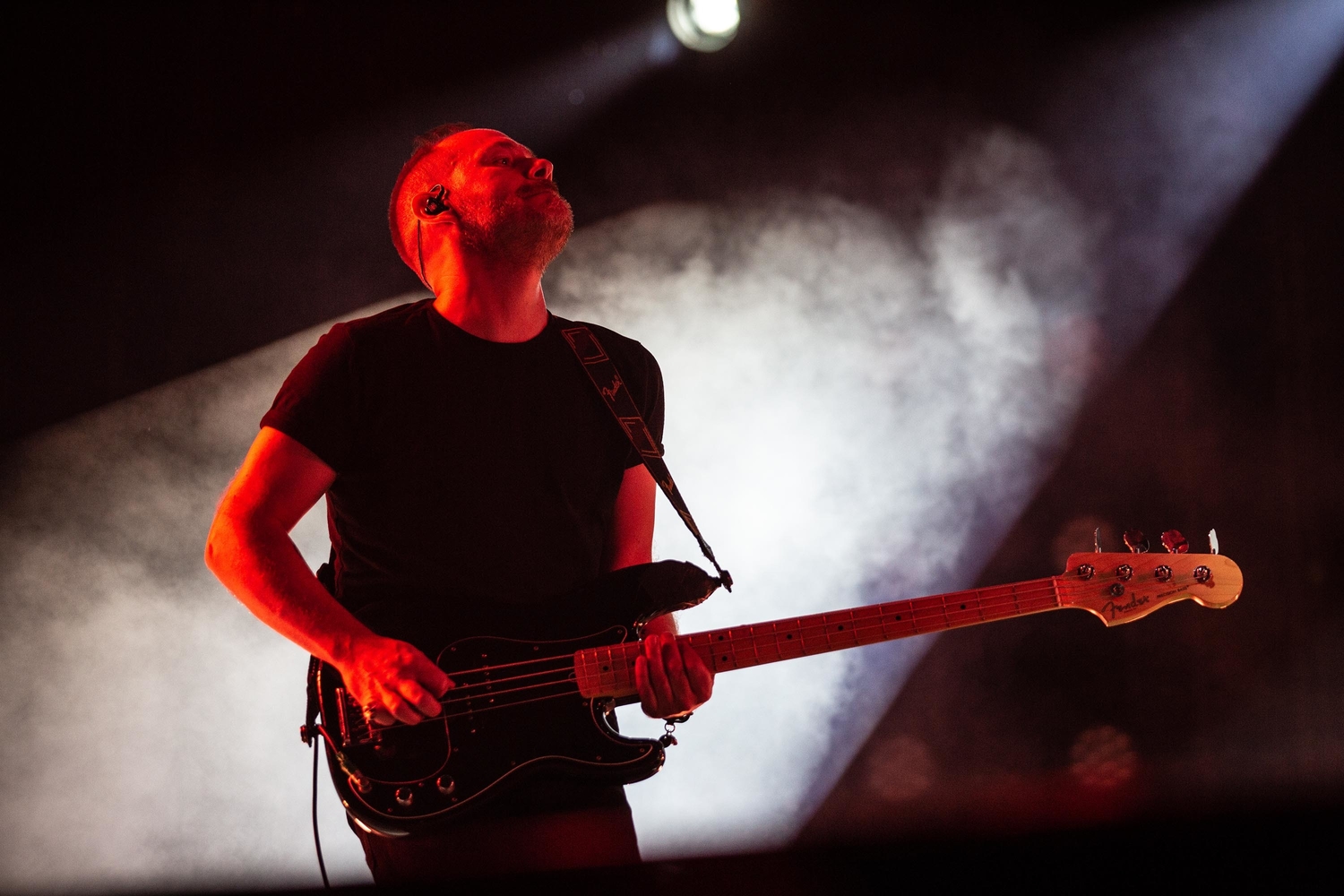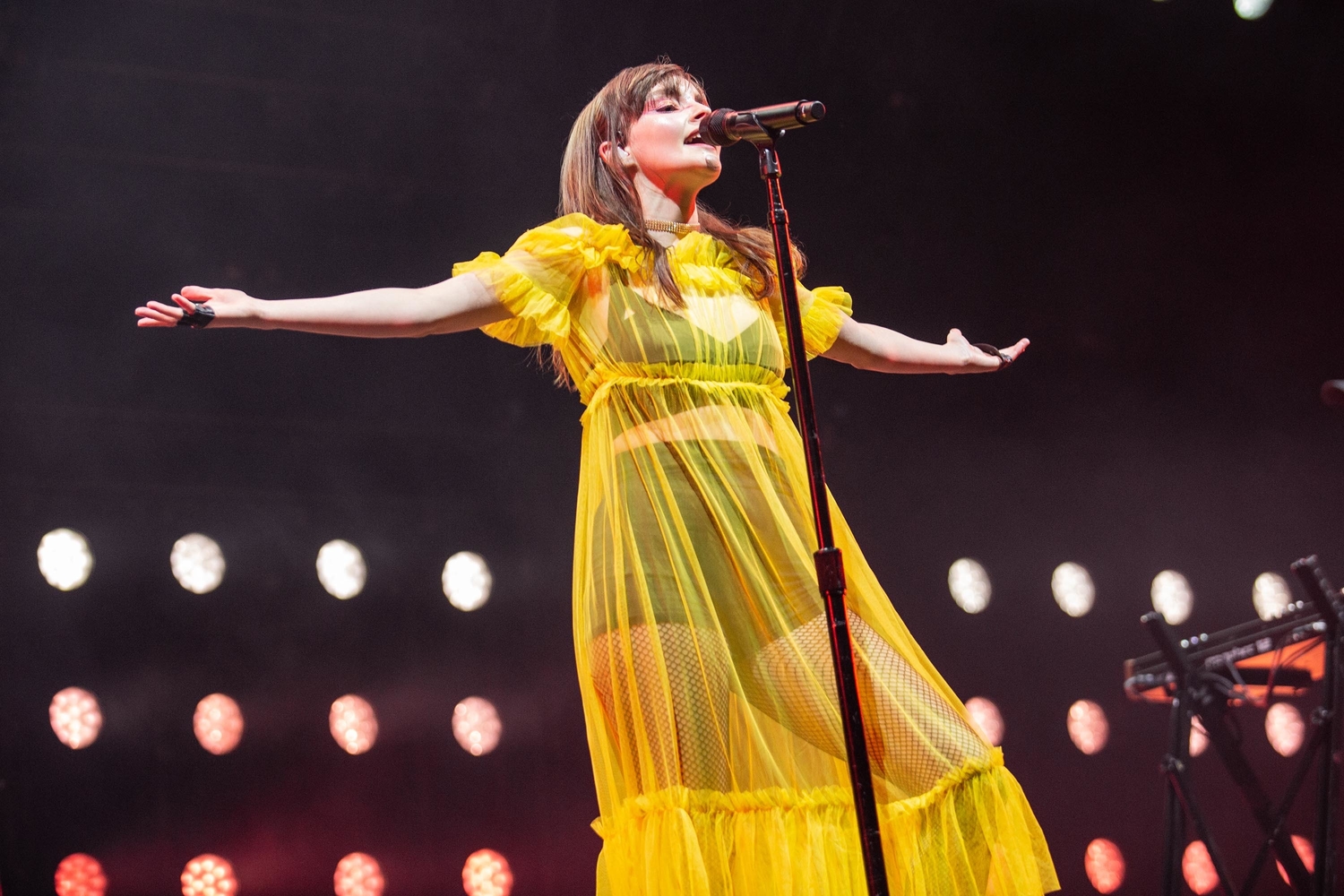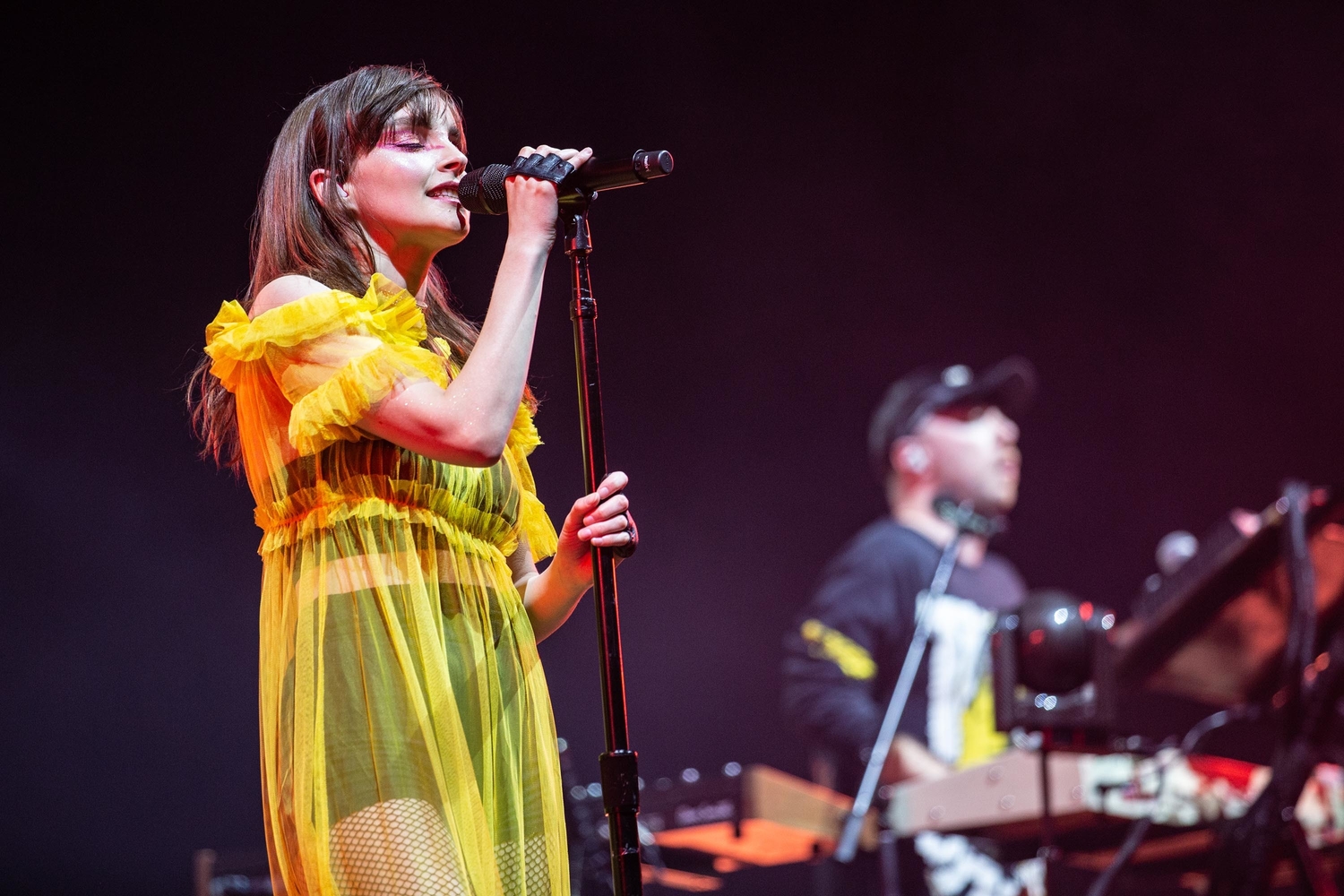 Read More
Featuring James Blake, Romy, Marika Hackman, yeule and more.