Live Review
Chvrches, Tufnell Park Dome, London
23rd September 2015
There's intensity to every considered step.
There's a rumbling of keys, a flicker of lights then Chvrches assume the position. Iain Cook and Martin Doherty increase the volume, the lights behind them explode and Lauren Mayberry stands centre stage, a clenched fist in the air.
Tonight is the first evening of their "proper tour" for 'Every Open Eye' and the trio have crouched into the relative intimacy of London's Tufnell Park Dome for the occasion. Before the opening wave of 'Never Ending Circles' has a chance to wash over the crowd, bewitching as it goes, the band launch into a familiar routine of mesmerising wonder.
Now with twice the back catalogue to play with, there's a dynamic venture to the set. The known is married to the unknown and the band thrives off that cavalier exploration. The likes of 'Gun', 'Tether' and a closing turn from 'The Mother We Share' are all still as daring as the first time but there are new toys to play with. Heavy, gutsy toys of deft attitude and poise.
Sure, a hunk of the material aired tonight is done so for the first time live but fully formed, there's already a comfort in each commanding stride forward.
From the gleeful snap of 'Make Them Gold', the playful back and forth of 'Keep You On My Side' and the dashing hammer of 'Clearest Blue', Chvrches dance between light and dark. There's intensity to every considered step.
As 'Playing Dead' reaches a pounding close, Lauren falls to her knees and trades blows with the floor. Theatrical and direct, Chvrches are still finding ways to push the show on.
Skipping almost recklessly between the old and the new, their growth comes into its own: there's simply no fear. While the cherished blows of 'The Bones Of What You Believe' land true, it's the full-bodied swings of 'Every Open Eye' that now match Chvrches powerful, defiant presence.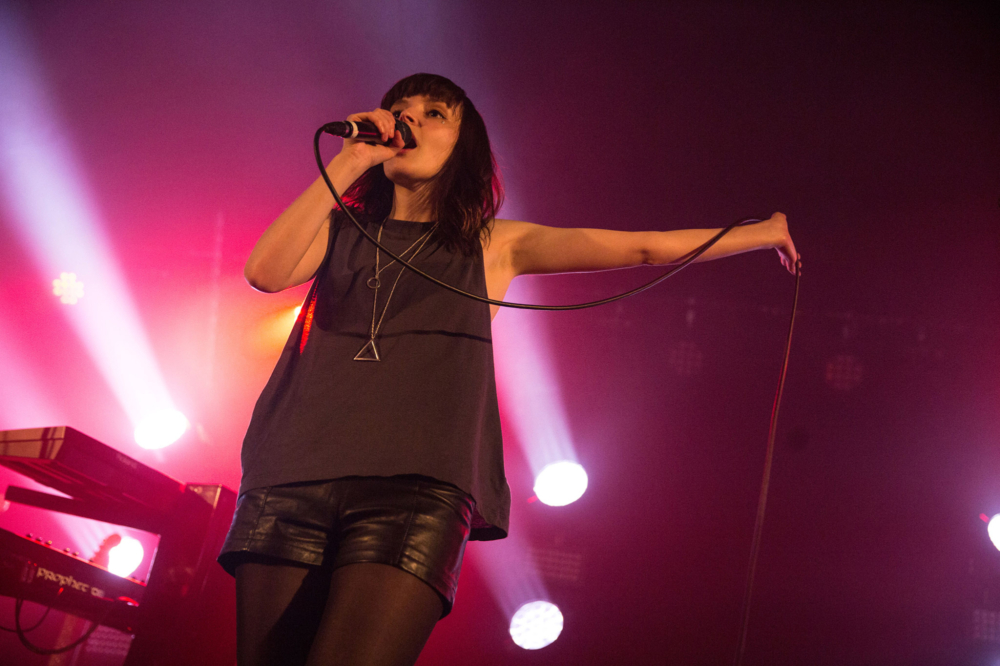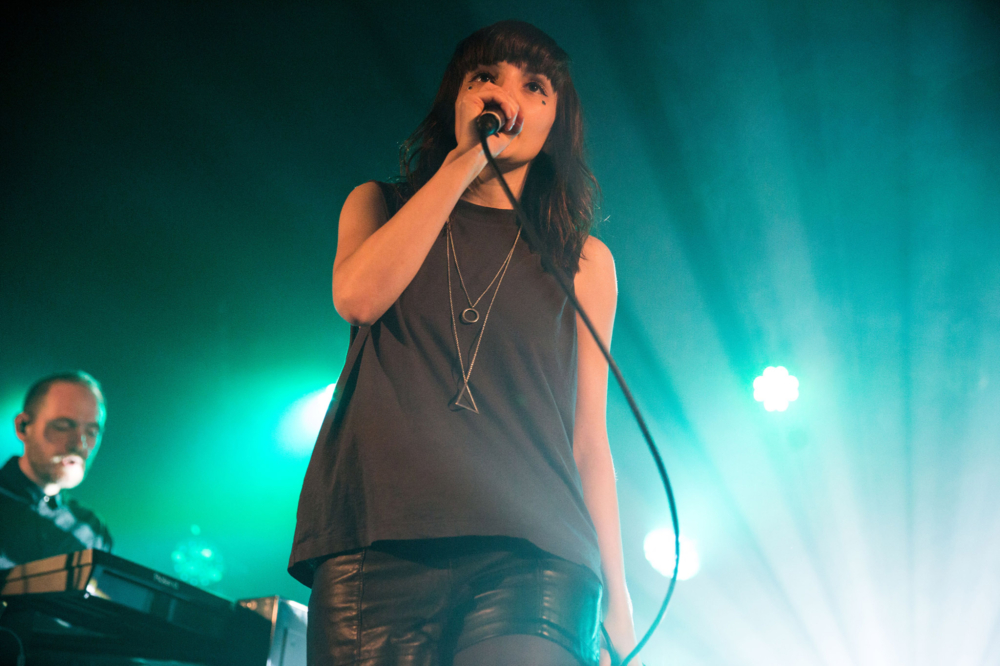 Photos: Emma Swann
Read More