Live Review
Deap Vally, Boston Music Room, London
28th July 2016
The band bring LP2 to the capital with storming set.
After they blister through a blister-inducing rendition of 'Gonna Make My Own Money', Deap Vally's Lindsey Troy husks "turn my guitar up". Sympathy in its purest form for the sound crew; the poor mites must've been scrambling 'round the mixer trying to work out how to turn up the amp to eleven Spinal Tap style. Somehow, though, the guitar is made even fucking louder, and it's straight into the dark hooks of new number 'Julian'.
Like the rest of the new material, it's not only sky-scrapingly huge but also has a grungier, dirtier vibe. 'Bubble Baby' similarly holds its own, cleverly mixing a winding guitar riff with ascending / descending bass-y riffs scattered throughout. The peak of the set comes with 'Smile More'; its garage-rock mixing with Sonic Youth-level fuzz, making upcoming album 'Femejism' even more pant-wettingly exciting.
At one point, Lindsey launches herself into the crowd with just a tambourine and the backing of some guitar feedback coming from the amp, and it still sounds bloody amazing. Speaking is kept short but certainly sweet, drummer Julie Edwards specifying the band are signing boobs tonight, before pondering on how weird it is that men have nipples. After closer 'Walk Of Shame' and the ear-buzzing crowd scream for an encore, it's pretty clear that Deap Vally's second album is going to be - in every sense - an absolute riot.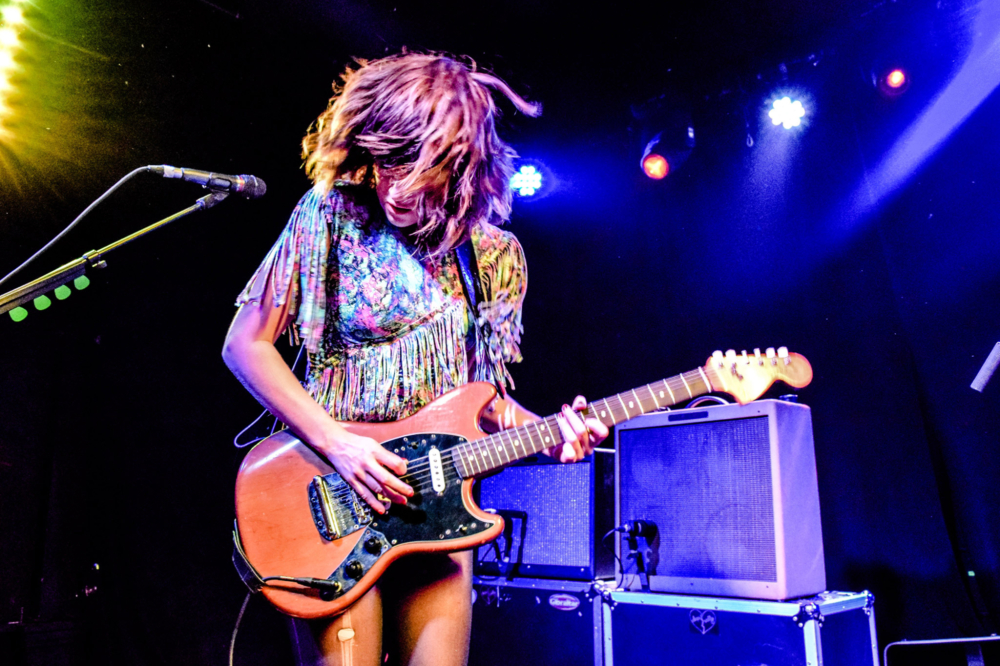 Photos: Cia Boheimer

Get your copy of the latest issue
Read More