Live Review
Declan McKenna, Islington Assembly Hall, London
12th February 2020
Everything, for Declan McKenna - even the darkest moments - is a celebration.
Who else better than Declan McKenna to team up with War Child? The free-thinking troubadour was at the epicentre of a flurry of excitement with the release of 2017 debut, 'What Do You Think About The Car?' Here was a teenager taking on sexism, terrorism, suicide and then-FIFA president Sepp Blatter without batting an eye. Yet Declan's messages are deceptively cheerful: sugar-coated with twinkling riffs and sweeping, anthemic choruses.
Declan takes the opportunity at this intimate, charity-driven gathering to "try something fresh" - although not without an unavoidable nod to British bashfulness: "I hope you don't mind". Having recently announced second record 'Zeros', he and band treat fans to a new setlist, featuring an otherworldly duo of 'Life on Earth' and 'Be an Astronaut'. Parallels with Bowie can be drawn beyond the space theme and Declan's onstage flamboyance (though his velvet cropped top, eyeliner and glittered cheekbones do go a fair way); 'Life on Earth' is an experiment in warped guitar tones melded with infectious grooves, whereas 'Be an Astronaut' sees him take to something new - the piano - proving his chops on this indulgent, glam-rock ballad.
There is no such thing as a grand finale at a Declan McKenna show. Confetti cannons blanket the audience from beginning to end, just as his setlist is crammed with bangers. 'Why Do You Feel So Down', 'Make Me Your Queen' and "The Kids Don't Wanna Come Home" whip up mosh pits, while his more touching 'Paracetamol' makes many sit on their mate's shoulders and fling your arms wide, invincible, for the moment. Everything, for Declan McKenna - even the darkest moments - is a celebration.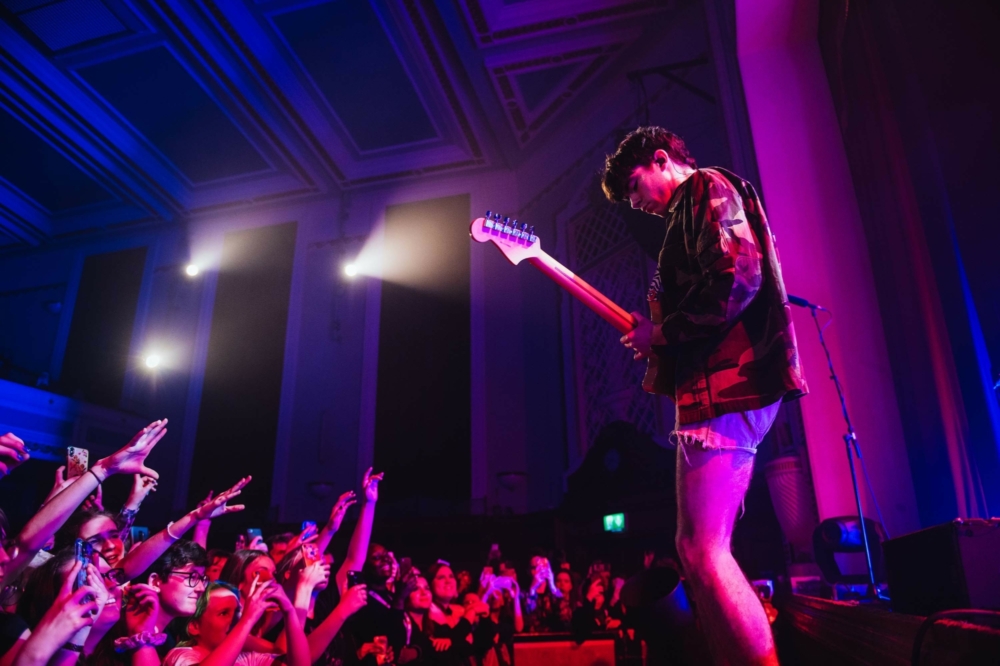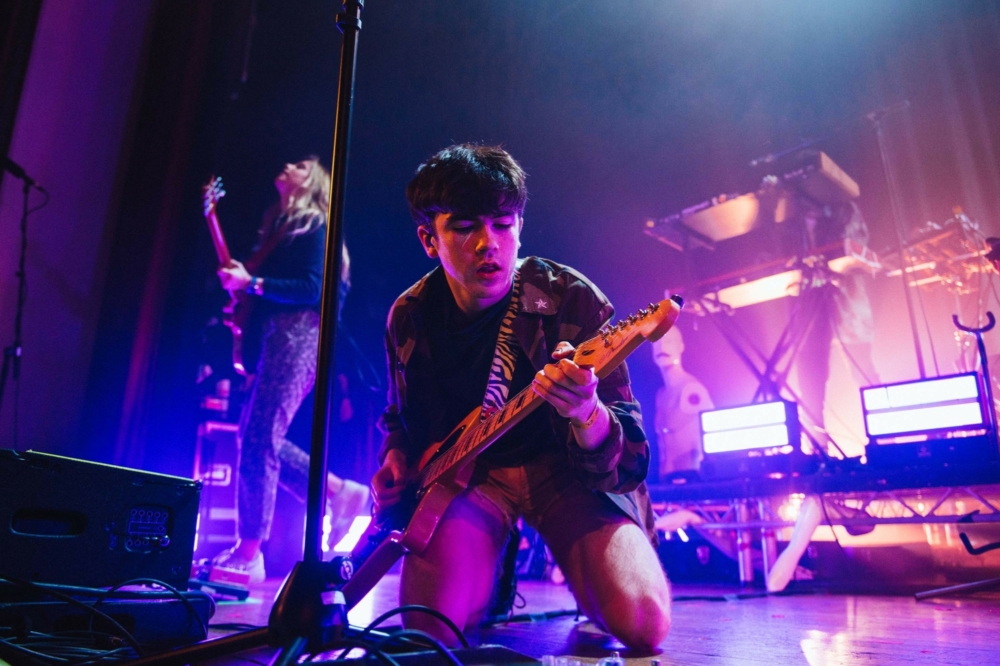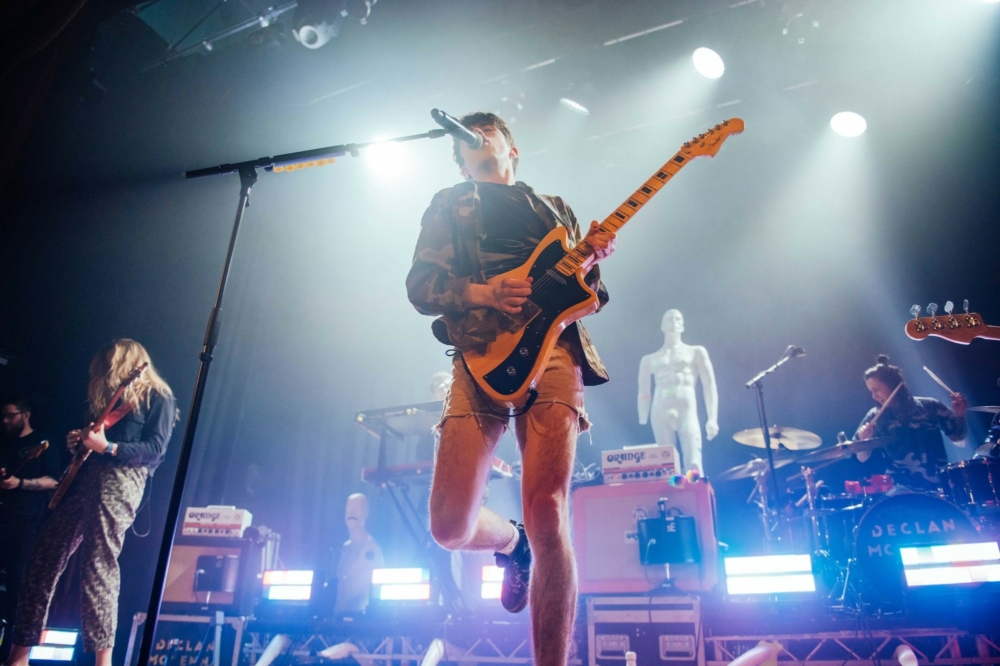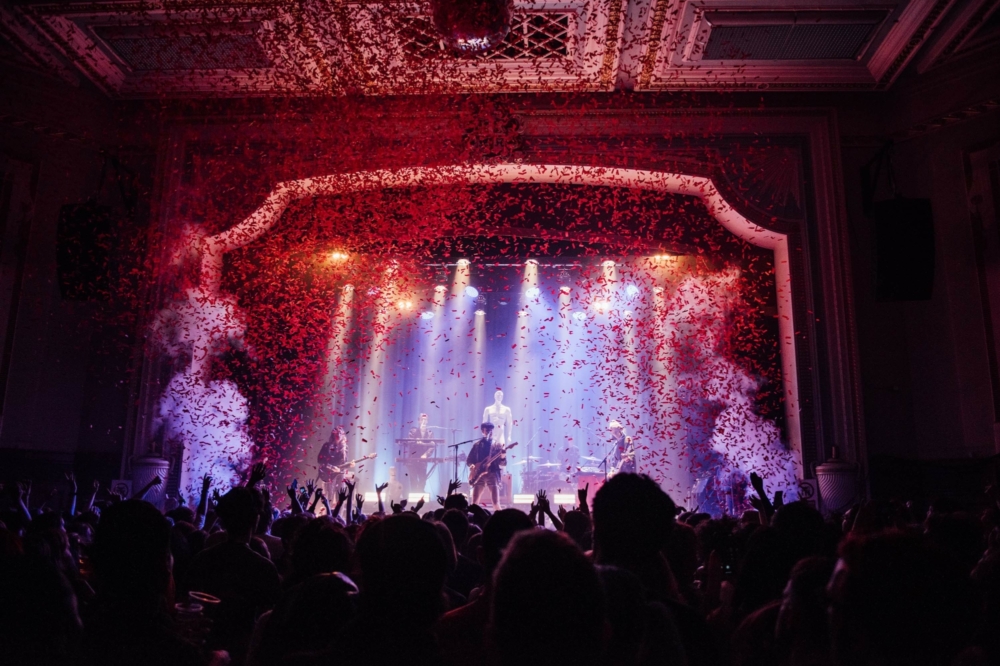 Get your copy of the latest issue
£10
£26
Read More