Live Review
Declan McKenna, Lafayette, London
4th September 2020
In a parallel non-COVID universe, it would have been an electrifying live show.
"So this is what it's all about, huh? 15 fans under one roof!" Declan McKenna jokes as he catches his breath between songs. "I hope this gig single-handedly makes up for all the bands that aren't on tour this year!"
Broadcasting live from Lafayette in London into our homes, Declan McKenna's live stream is great Friday-night-in viewing. Donning a slick silver jacket and plenty of face glitter, echoing his idol and forever motto of "What would David Bowie do?", Declan played the entirety of his new brand new studio album, 'Zeros', alongside a few of his older hits.
The perfect way to celebrate his second album, kicking off proceedings with the punchy album opener 'You Better Believe!', Declan McKenna is full of spirit and vigour. But whilst the manic strobe lighting and purple tinged stage provides the perfect backdrop, it feels like the atmosphere in Lafayette is lost to the livestream. The pounding drums of 'You Better Believe!' would have been the perfect concoction for a manic mosh pit of sweaty fans. Sadly, instead, the wall of sound is swallowed by the livestream.
The versatility of Declan McKenna's vocals, however, translates seamlessly between tracks, from The Beatles-sounding 'Be an Astronaut' to the funk-tinge on 'Daniel, You're Still a Child' and the more stripped back 'Emily' where Declan almost channels a young Harry Styles sound. The variety of influences on 'Zeros' is clear to hear as Dec gives it its first outing, channeling his "'70s space opera" vision with nods to T.Rex, Kate Bush, Bob Dylan and his previously mentioned love of all things Ziggy.
The last time we saw Dec was in all his sparkly glory back in February at Islington assembly Hall (sigh, remember IRL gigs, eh?), and it's hard not to feel bad for the singer while watching him through the screen, who in a parallel non-COVID universe would likely have put on an electrifying live show. And, NGL, watching a live stream with the knowledge that 15 fans are lucky enough to attend the gig in person just adds to the FOMO.
Although Declan McKenna's livestream definitely doesn't make up for the lost gigs of 2020, it does provide some more than adequate Friday night viewing.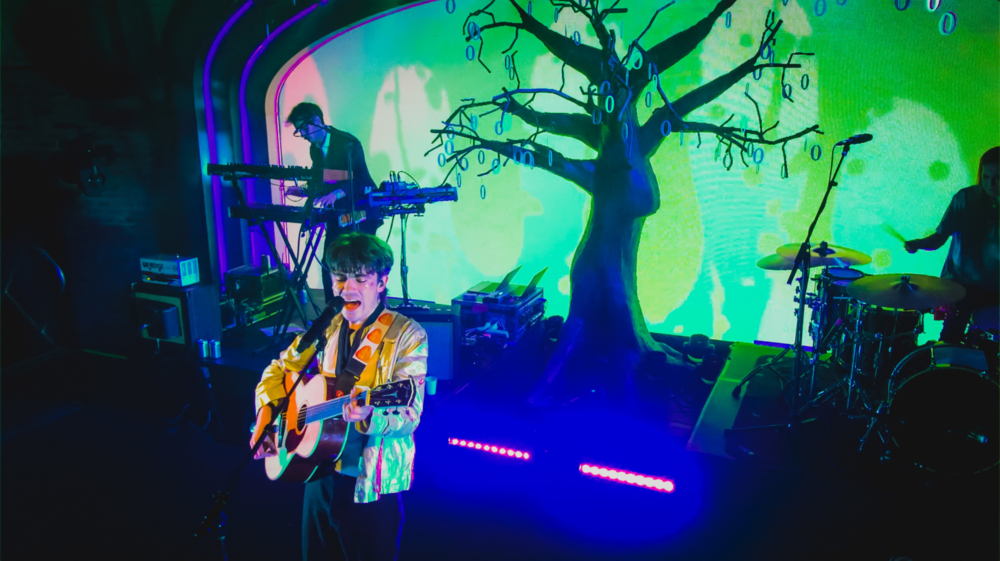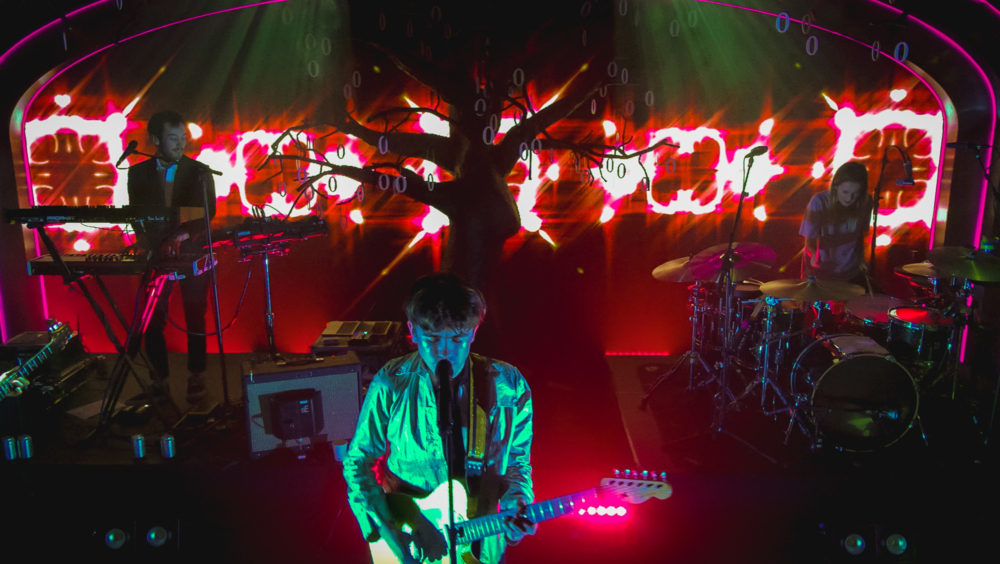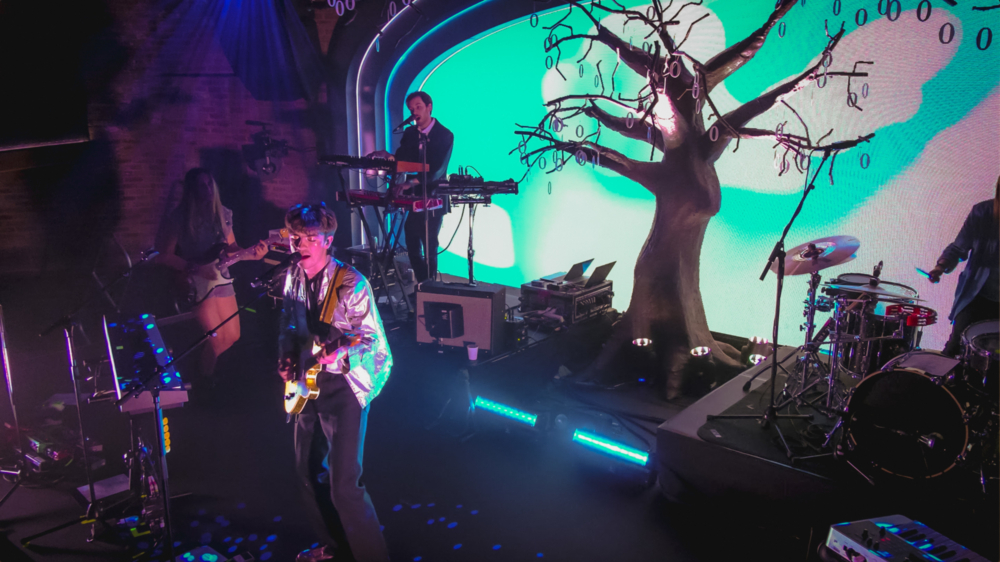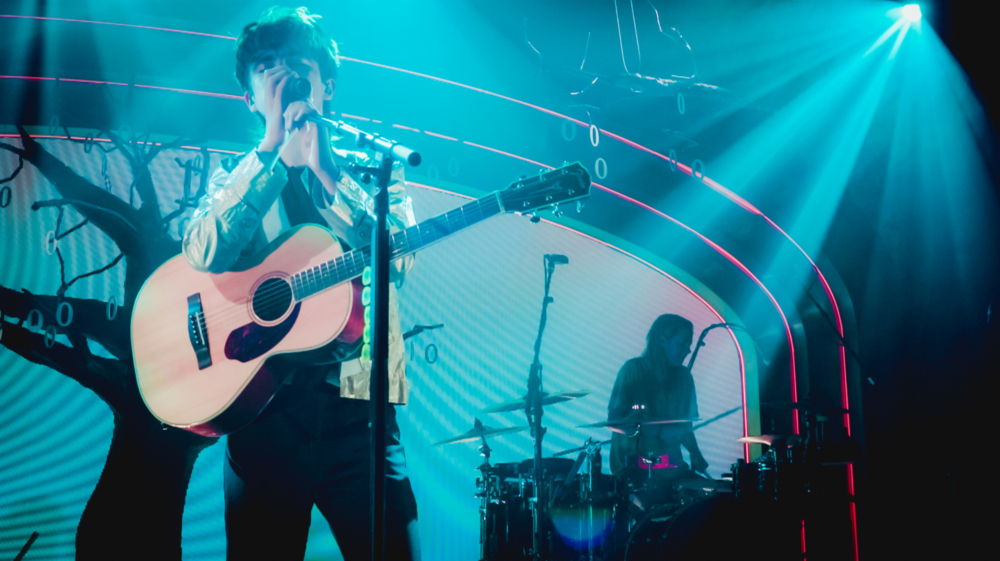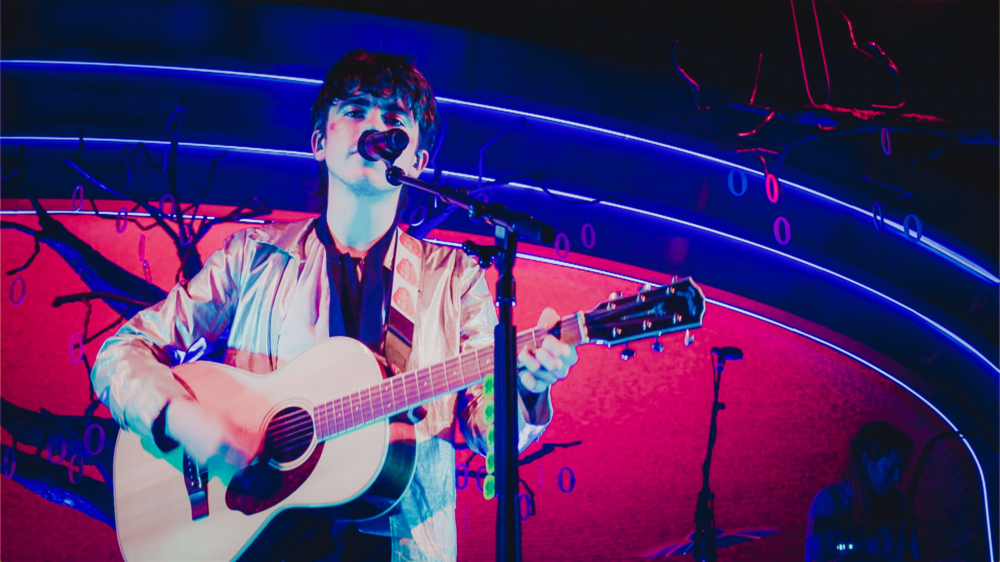 Get your copy of the latest issue
£10
£26
Read More