Festivals
Download 2014
13th - 15th June 2014
The massive heavy rock festival hosts bands from the ear-splittingly loud to the, well, a bit less loud.
Download is absolutely huge. Second only to Glastonbury in terms of sheer (literal, physical) size in the UK, its lineage may be steeped in classic heavy metal, but more recently it has stepped out of that bubble, inviting a more varied group of artists to play.
Miss May I, who open the main stage on the first day of the festival are firmly rooted in classical traditions. They play their first Download and their melodic metal hooks are well received in the sweltering midday heat. 'Relentless Chaos' is a highlight and even raises a circle pit, which is quite frankly ludicrous in this heat.
Crossfaith, second on, just quite simply wouldn't have been on the bill 10 years ago and owe a lot to the influence of bands like The Prodigy headlining the festival (they even manage to throw in a cover of 'The Omen' today.) The Japanese band mix screamed vocals with electronic samples and metalcore riffs. Half the crowd look bemused whilst the other half love it. Meanwhile, in the Pepsi Max tent Turbowolf serve up a simpler offering of straight up 70's rock 'n' roll with bluesy hints.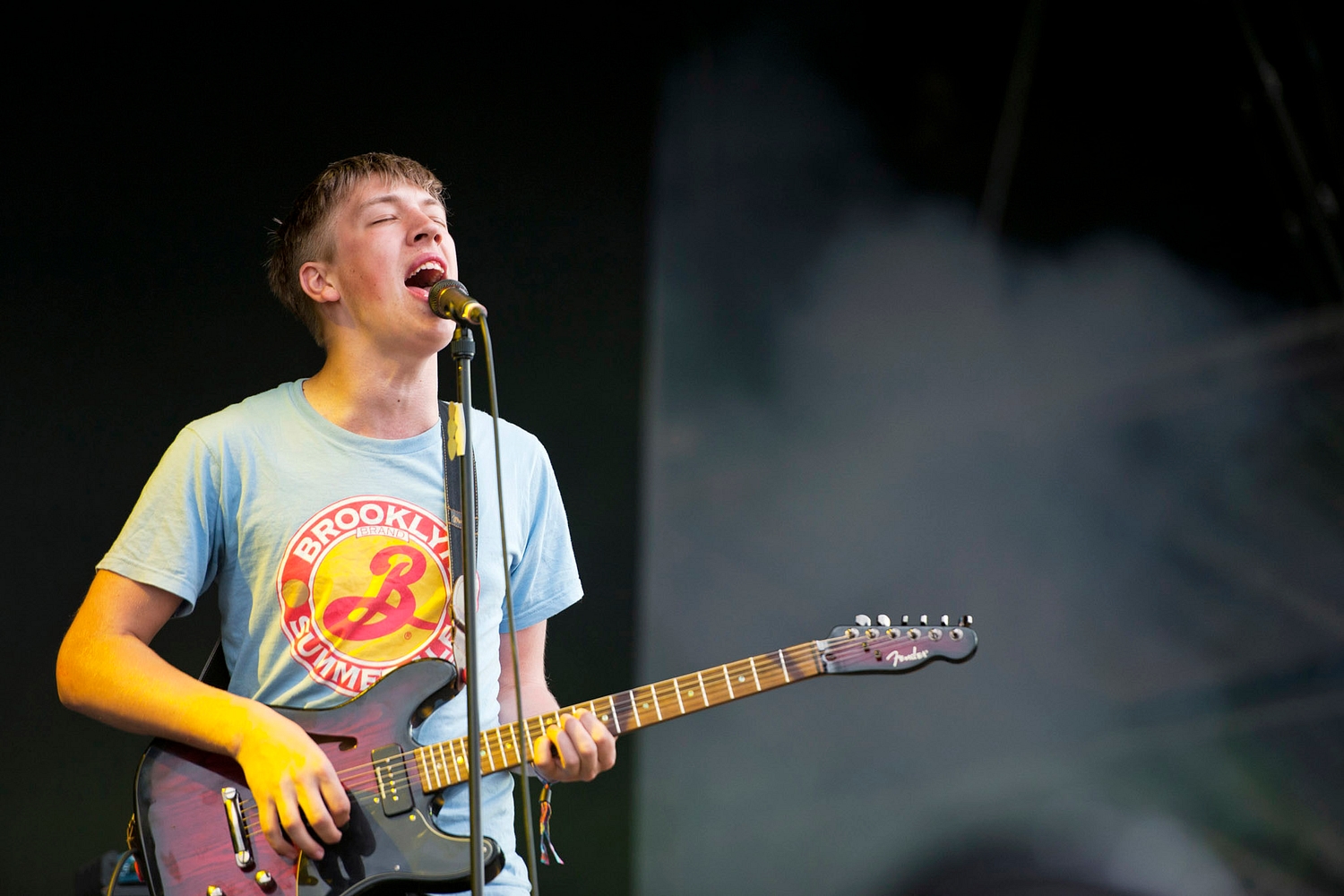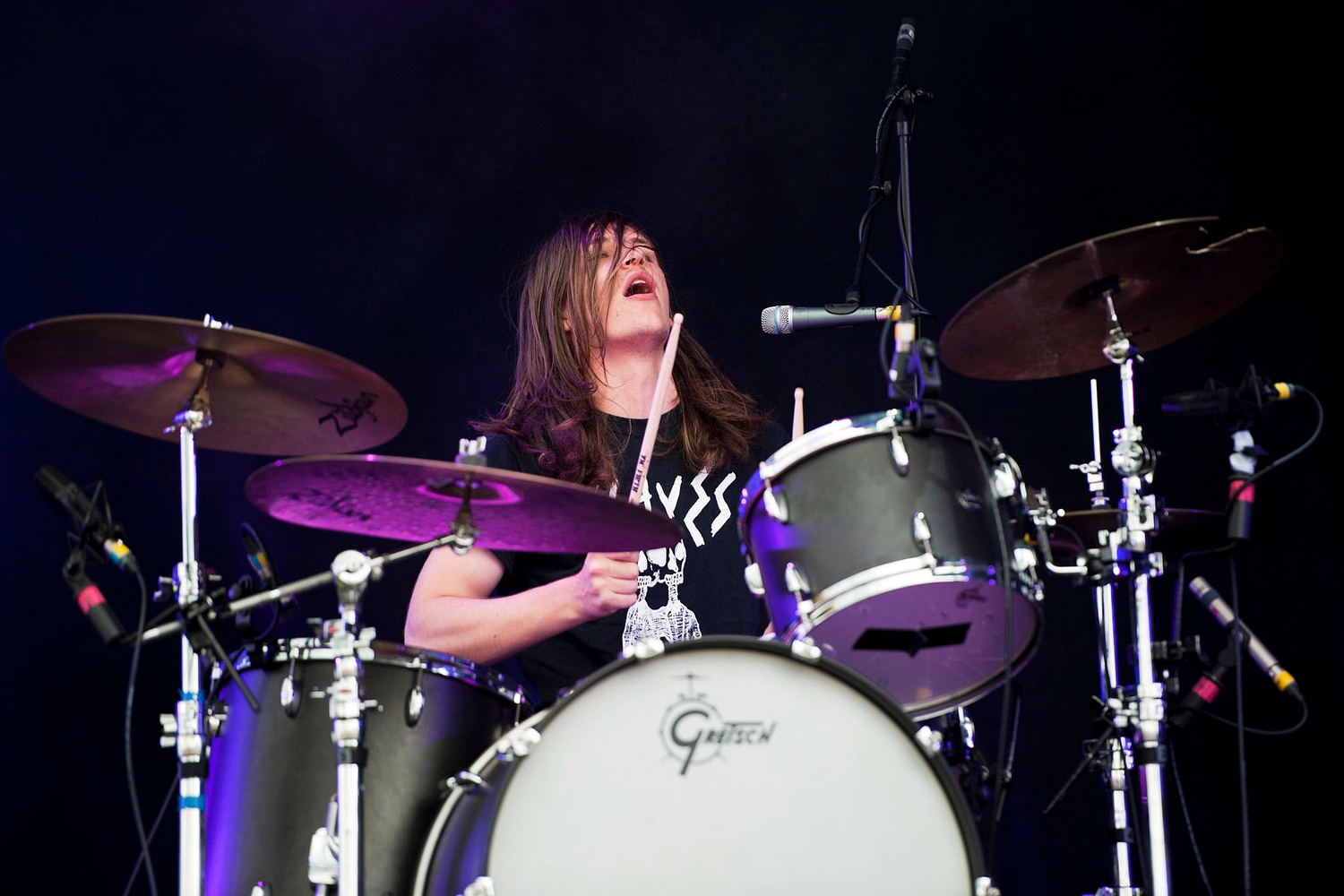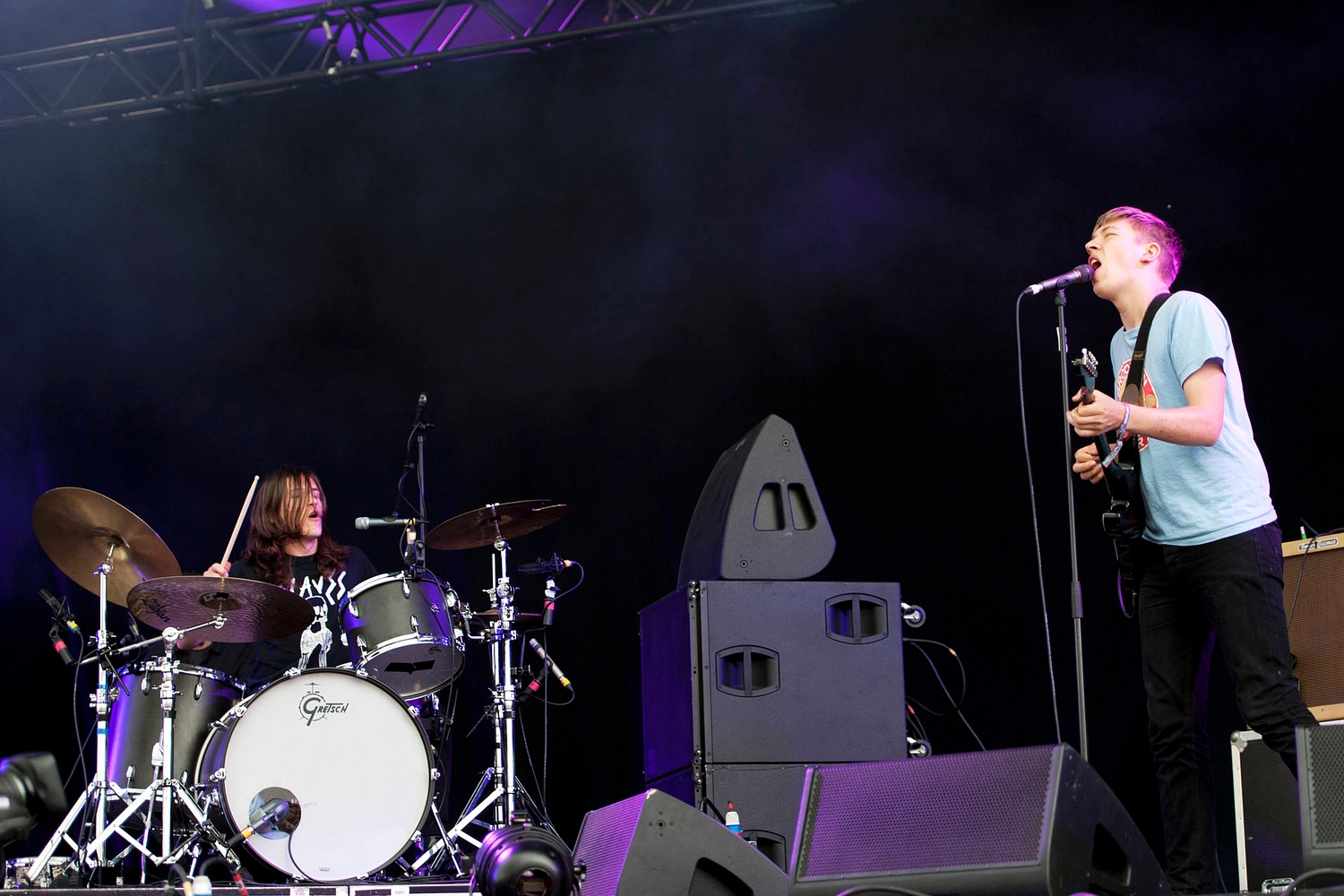 The recently reunited Quicksand continue their whistle stop tour of festivals at Download and their post-hardcore, emo sound is in stark contrast with the rest of the acts thus far, providing a reprieve from the full on intensity of the rest of the bill (and a chance to calm down in the sweltering heat.) Another band that are genuinely impressive live but don't quite fit on the bill today are Drenge, whose grungy sound is sadly under-appreciated in today's heatwave. 


Baby Godzilla's live show is much famed and tonight on the Jägermeister stage they do not hold back. A lot of it is based around stunts like coming into the crowd, climbing the scaffolding around the stage, running out of the stage and jumping on bins (yes, seriously) but you feel the passion behind their antics.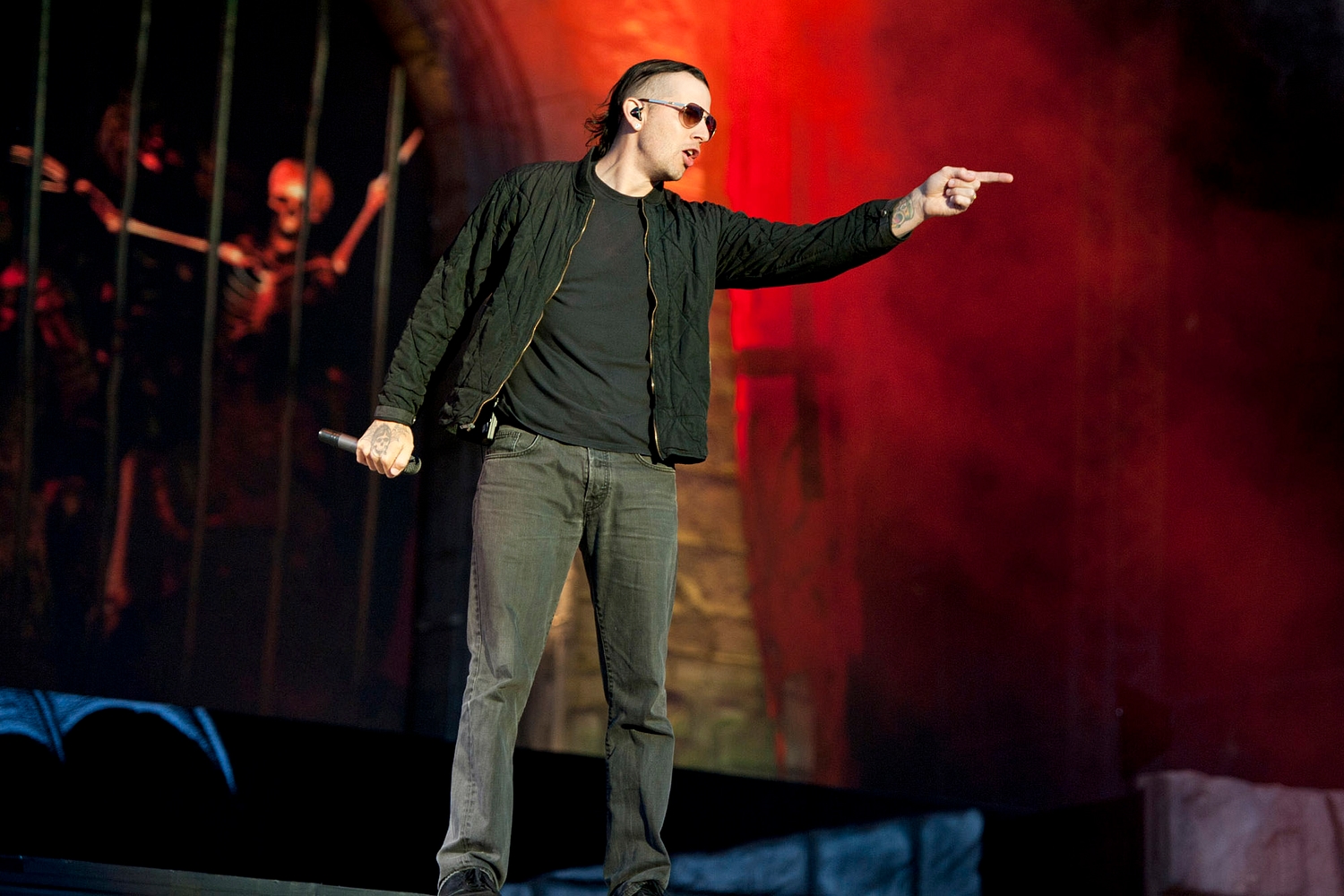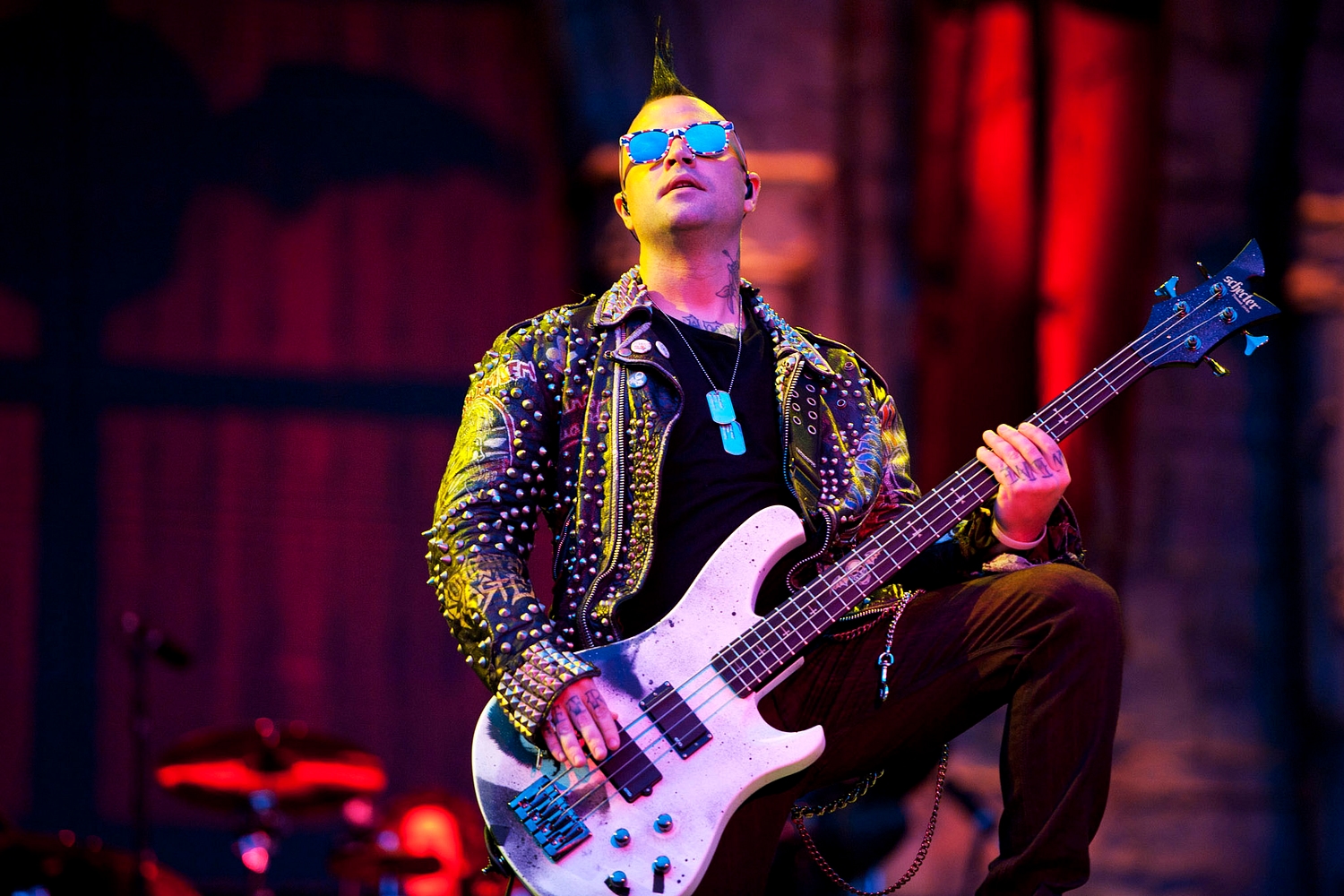 Headlining the main stage tonight are Avenged Sevenfold, making their debut headline performance at the festival. And it's not an overstatement to say they more than rise to the challenge. Looking every bit the part of a classic metal band, with the swagger of M Shadows and the shredding ability of Synester Gates more than fitting them for the part of Download headliners. The fireworks and constant fireballs erupting either side of the stage are just the icing on the cake of a spectacular set.
With a decidedly greyer outlook to Saturday, Fozzy have more of a job to warm up a hungover crowd. Chris Jericho certainly has the presence to do so yet their set is a little flat despite the flamboyance of the ex-WWE star, who may have thought he was still wrestling for part of the set as he started to climb the side of the stage. Up and coming metallers Bury Tomorrow follow and completely blow away any lingering cobwebs. They are loud, very loud, and provide a brutal wake up call to Download Day 2.

 Marmozets take to the Pepsi Max stage eager and ready to impress. They really have come a long way in the past twelve months and the crowd spilling out the tent is testament to that. Their sound has evolved and they've grown in to their niche to provide a nice surprise.

While Marmozets are evolving, Bowling For Soup are doing the opposite on the Main Stage. Their clichéd pop punk hasn't changed in ten years and although they effectively play a greatest hits set today, they sound very dated.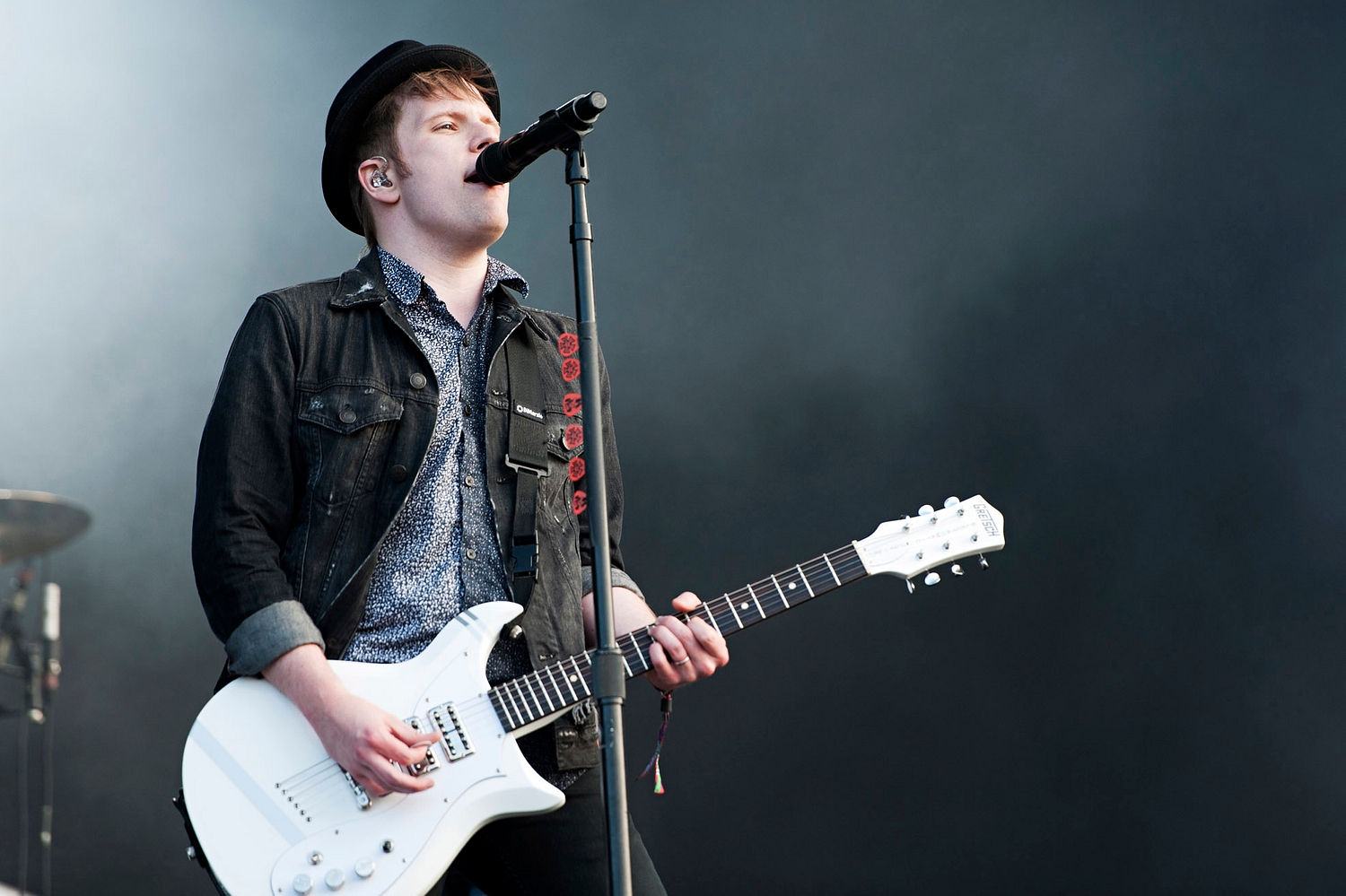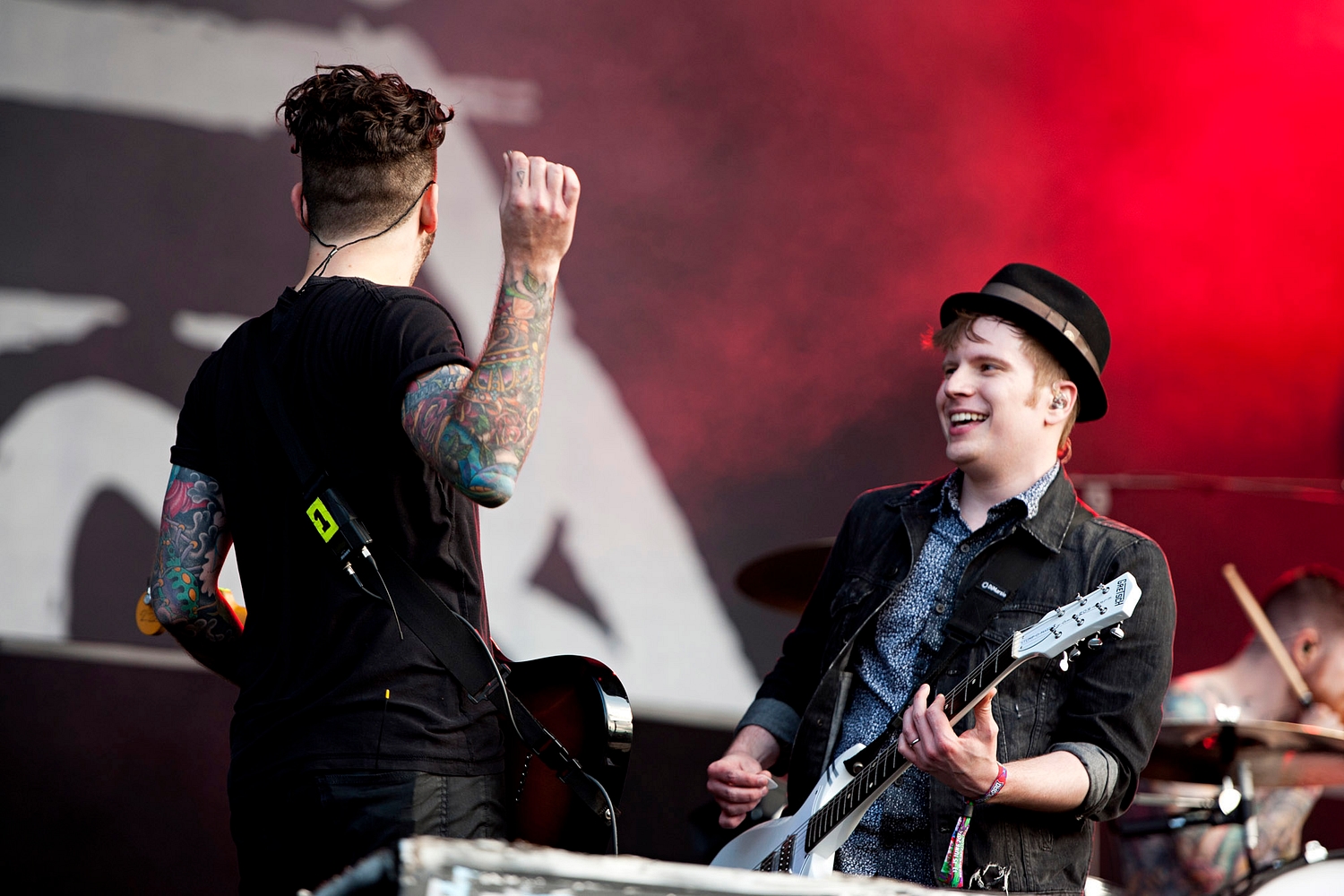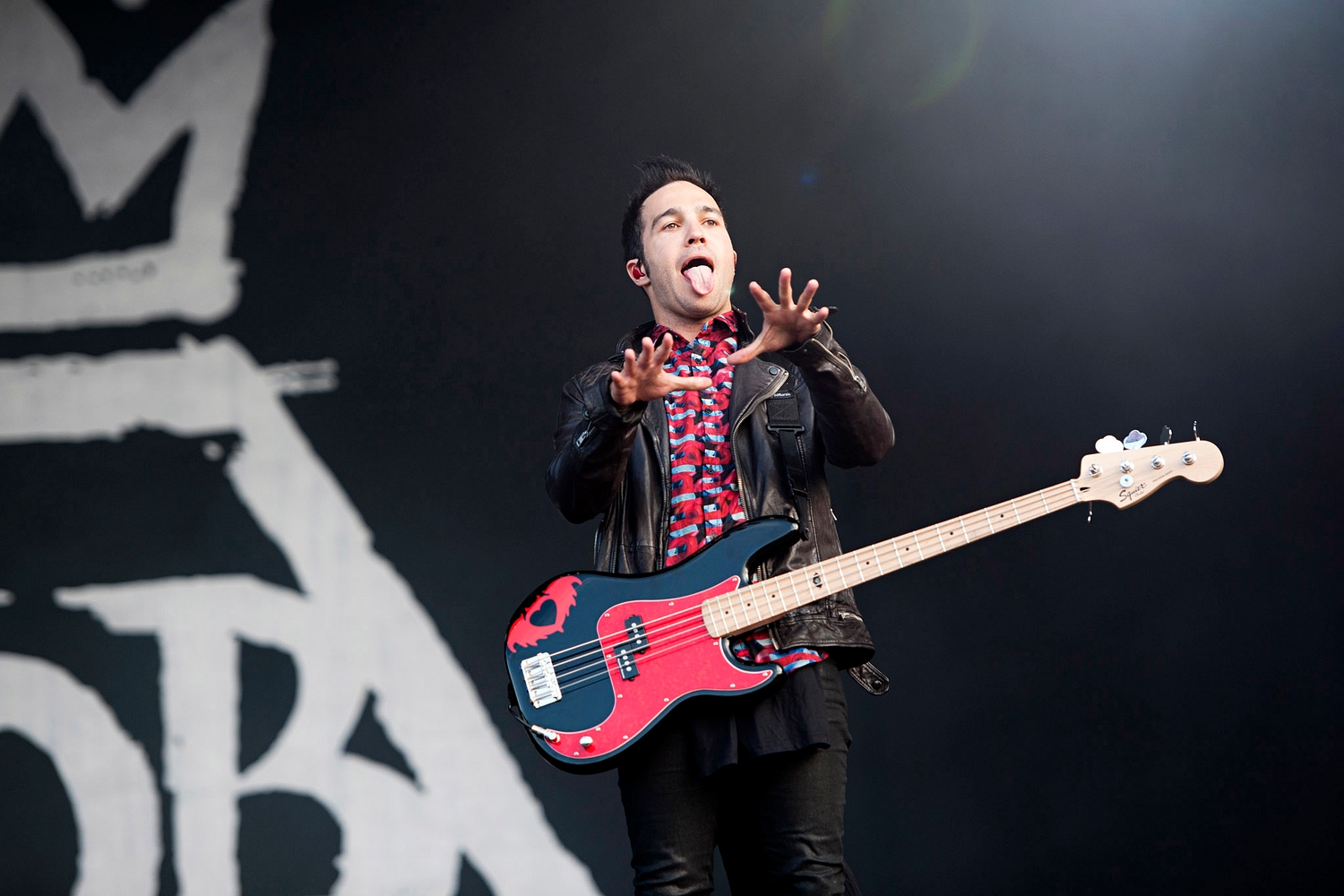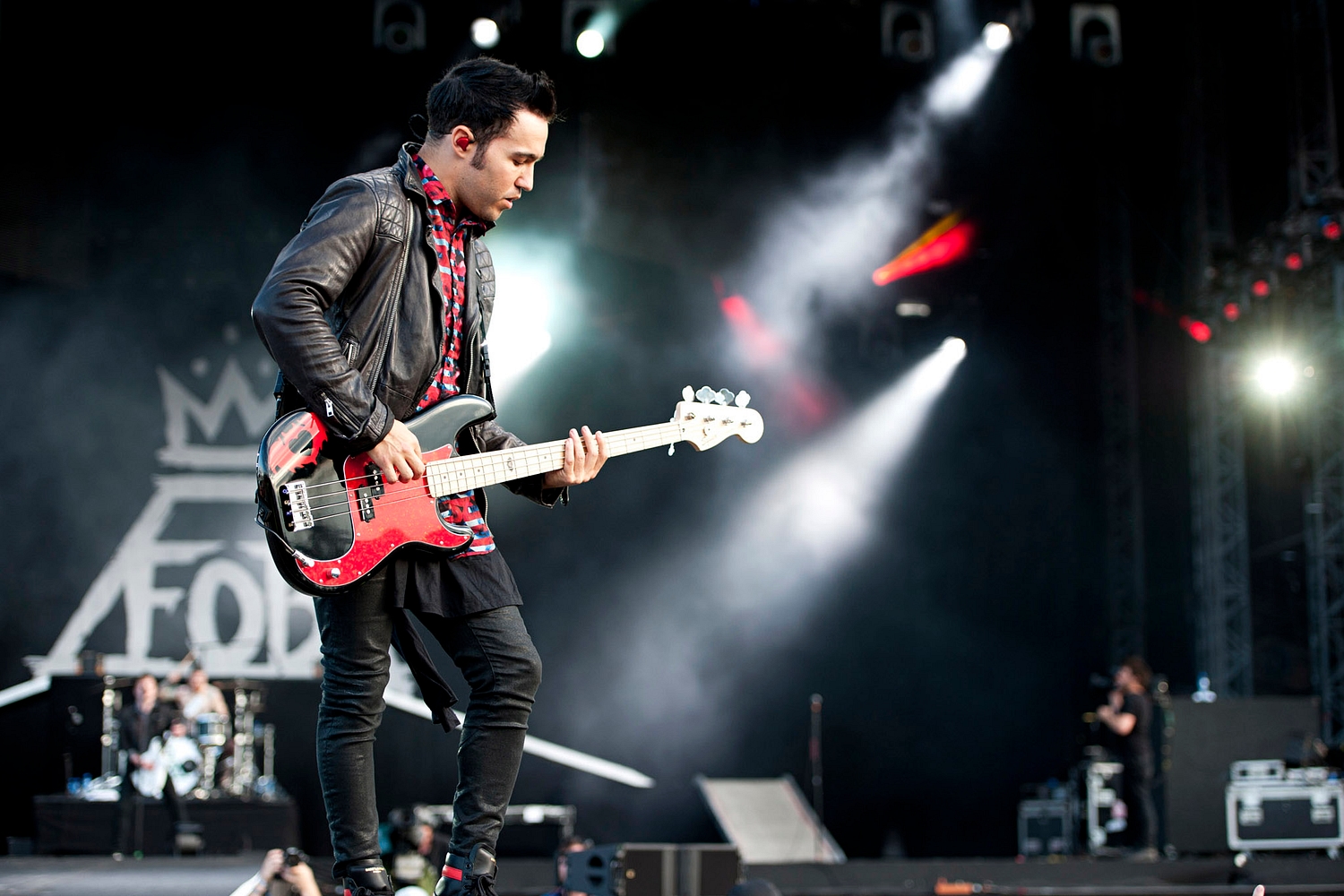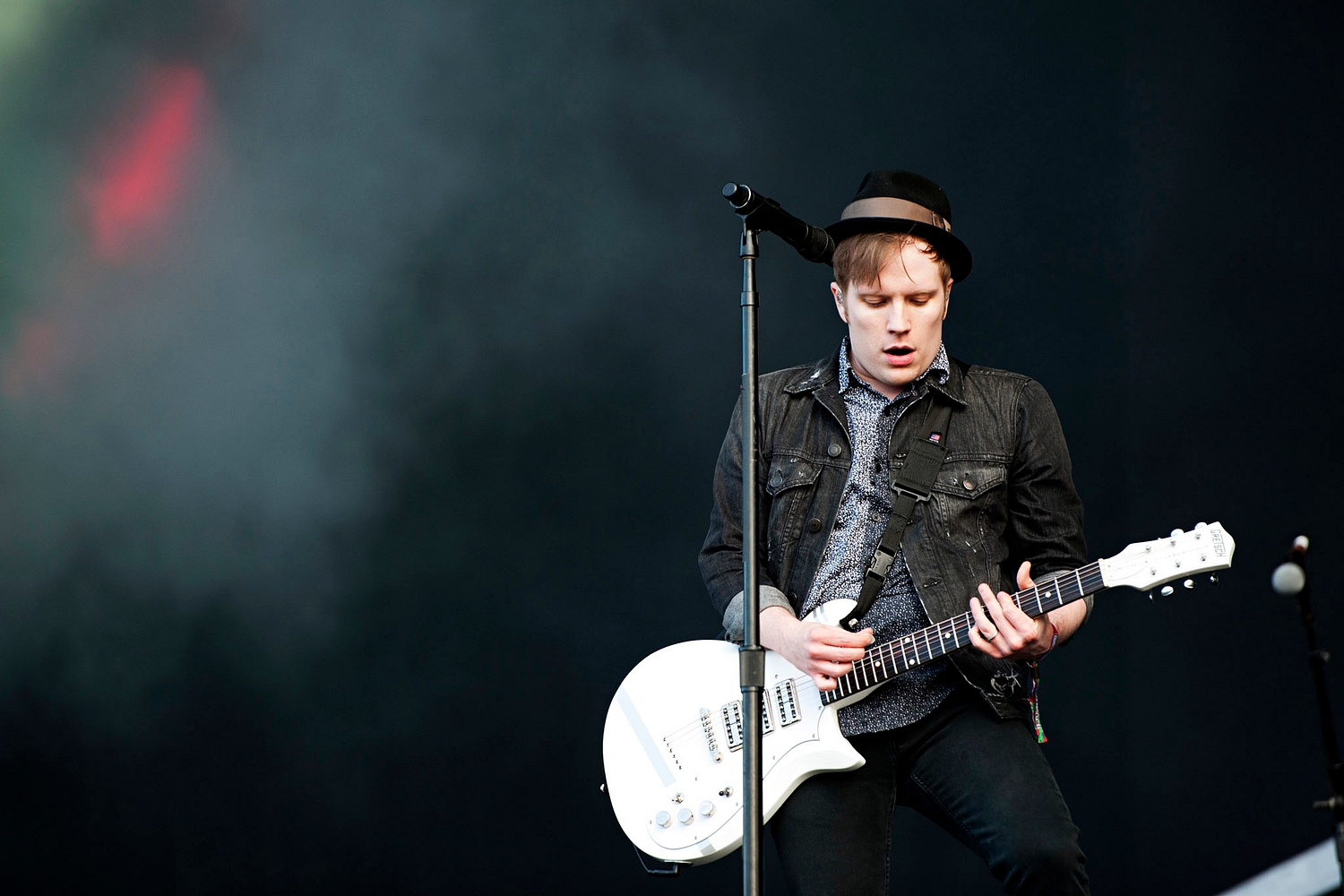 Fall Out Boy return to the UK following their arena tour earlier this year. They are now naturals in this kind of environment and reel off hit after hit in a very familiar setlist. It's impossible to argue with the mix of songs they play tonight, including a couple of album tracks from 'Save Rock N' Roll' and their obligatory closer 'Saturday.'
Album shows are often divisive and it may have been considered a risk to play through a 15 year old album in full in the headline set of a major festival. Luckily the gamble pays off tonight. Linkin Park sound huge in what is their third(?) Download headline slot. 'Hybrid Theory' still sounds excellent all these years later, and whilst you can definitely notice the maturing and evolution of the band's sound as they launch into a greatest hits set after completing the 36 minute album, it doesn't jar you too much. Their energy on stage makes for a fitting closing to Saturday's proceedings.


In the aftermath of the England game that went on till the small hours, there's a muted excitement about the final day of Download. 

Over on the Pepsi Max Stage, the band many people have been talking about all weekend take the stage. Crazytown. The band struggle through an almost incomprehensible set of what could be greatest hits before getting to the one moment that everyone has been waiting for, 'Butterfly.' The hit single from 2000 gets a predictably huge reaction before everyone disappears from the tent and erases Crazytown from their collective memories again. 


Over on the main stage and back in 2014, Memphis May Fire serve up their distinctive metalcore sound to an energised crowd. Many bands throughout the weekend have talked about "responsible dancing" in reference to the festival organiser's banning of mentioning the words "mosh pit" on stage. There is a lot of responsible dancing through Memphis May Fire's set, and a lot of the circular variety.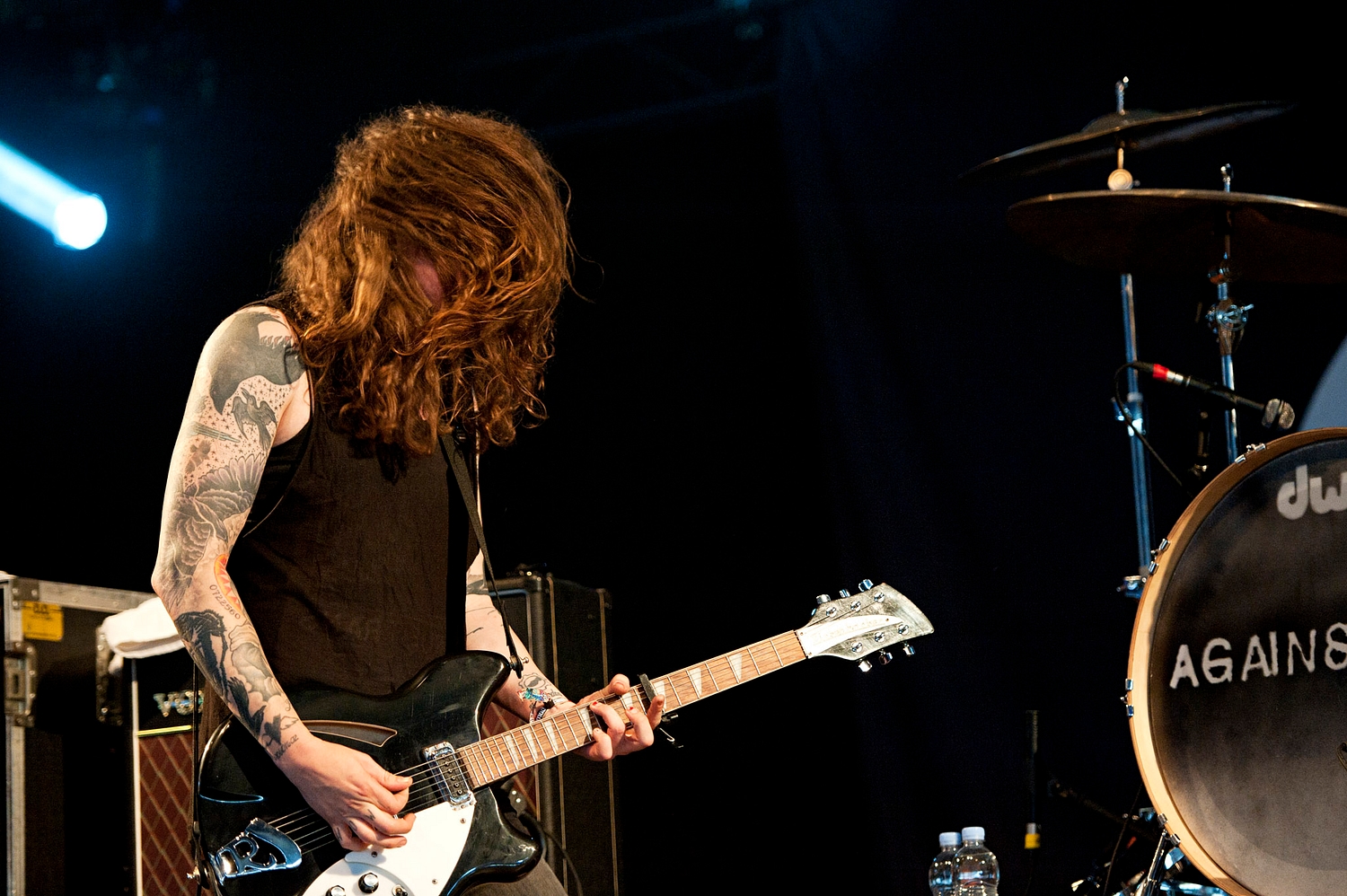 Against Me! follow on the Pepsi Max Stage and are (thankfully) the complete opposite to Steel Panther, who've just returned the main stage to the 80s - and not in a good way. They are on truly wonderful form with their passionate punk-rock live show. Frontwoman Laura Jane Grace entrances as the band rifle through hits old and new, with fan favourites 'I Was A Teenage Anarchist' and 'New Wave' getting particularly good reactions.

 The Used have been gone for a long time. Bert McCracken has had a haircut and the band return tonight eager to show us all what they've been working on in the interim period. Their new material is punchy, punk-rock gold, and sounds as huge as their old classics do.

Speaking of anthems, Aerosmith have them in spades. Despite their very bizarre entrance to the Lil' Jon song 'Get Low' they are undisputed rock royalty. And it soon becomes clear that they have so many bona fide classics. If you can drop 'Cryin',' and 'Love In An Elevator' within the first 20 minutes you know it's going to be a hit laden set. Everything is where it should be, including a raucous rendition of 'Walk This Way' which closes the main part of the set. If Download has a rock n' roll heritage it needs to maintain, Aerosmith definitely maintain it tonight and provide a fitting end to Download 2014.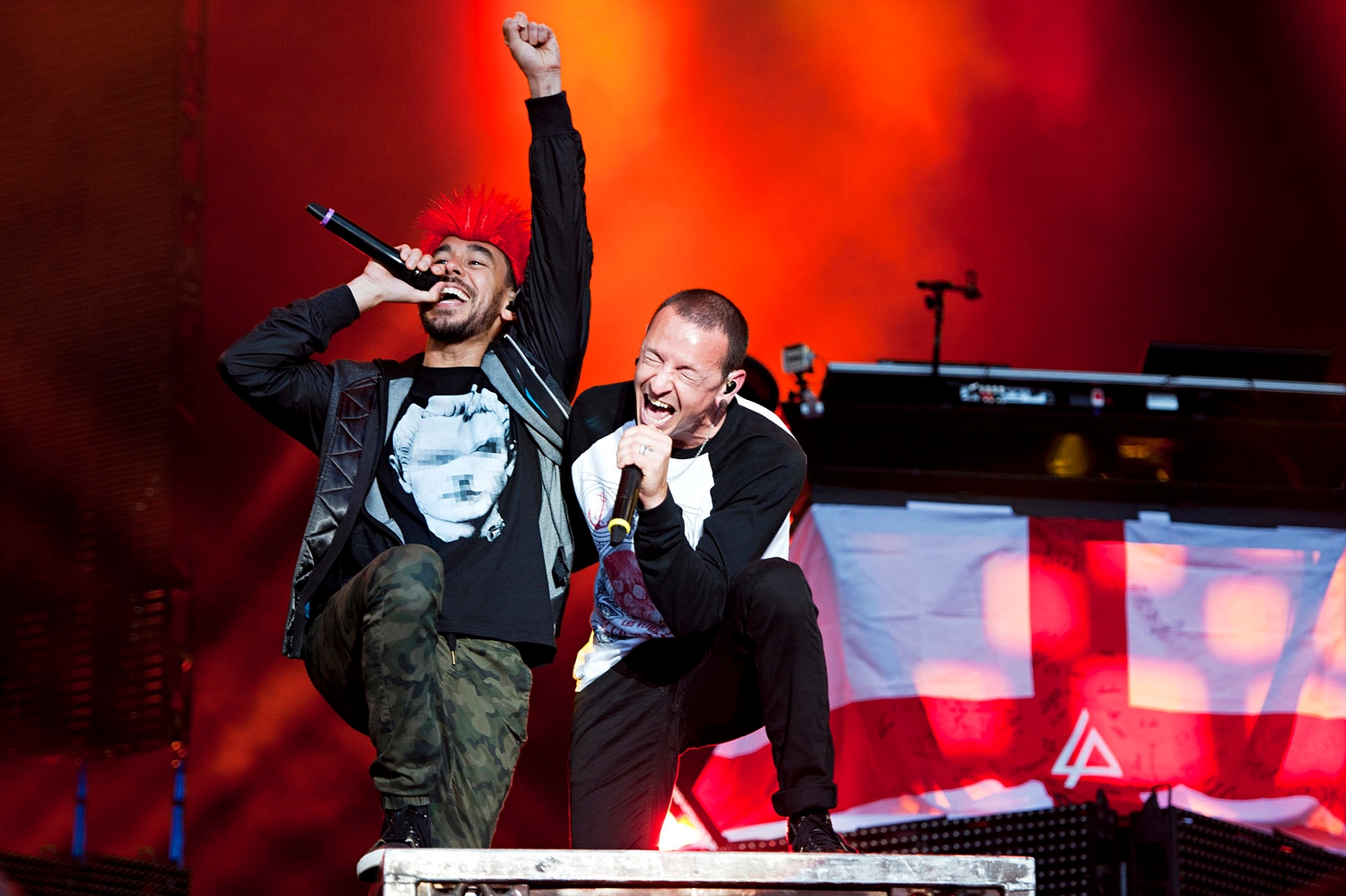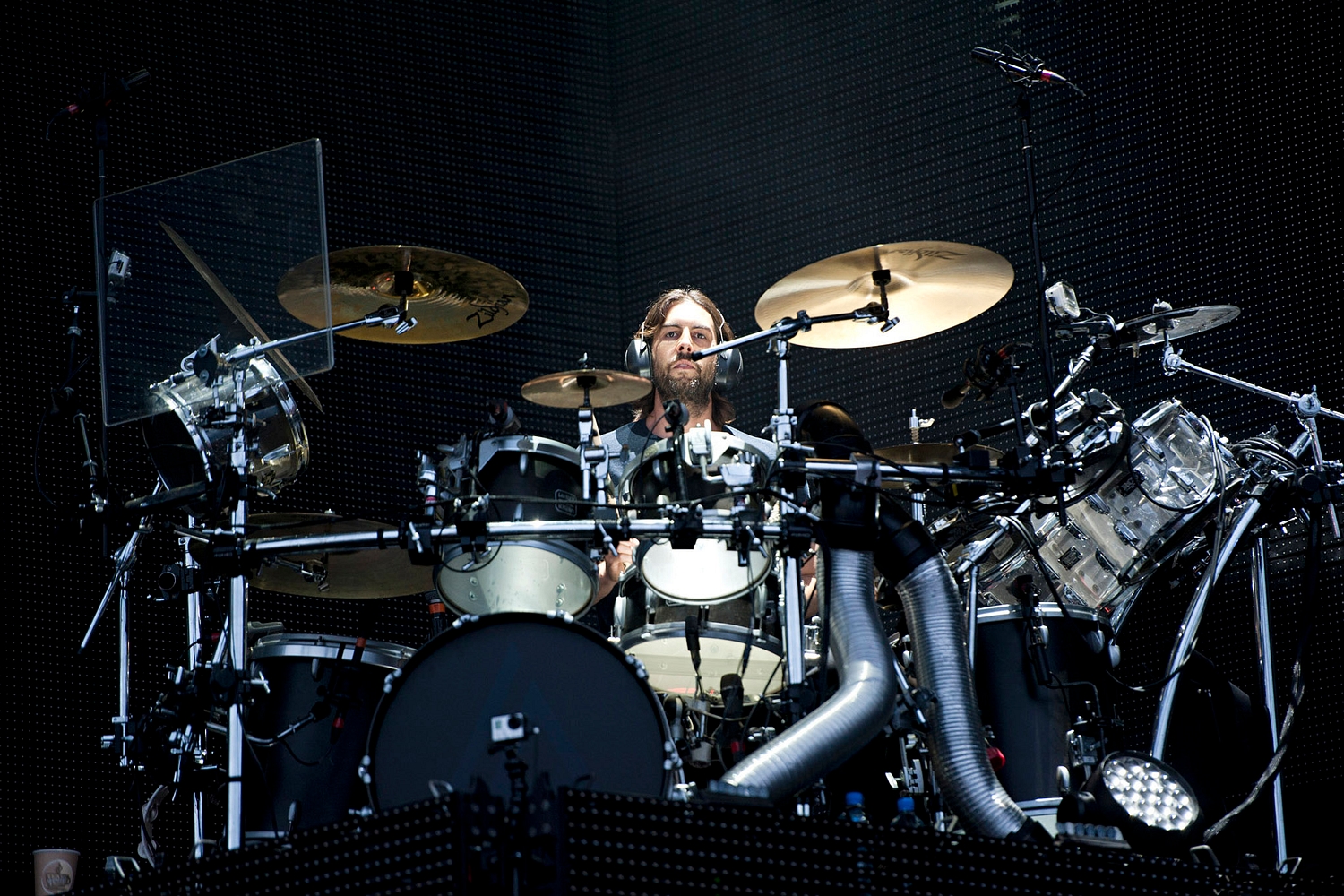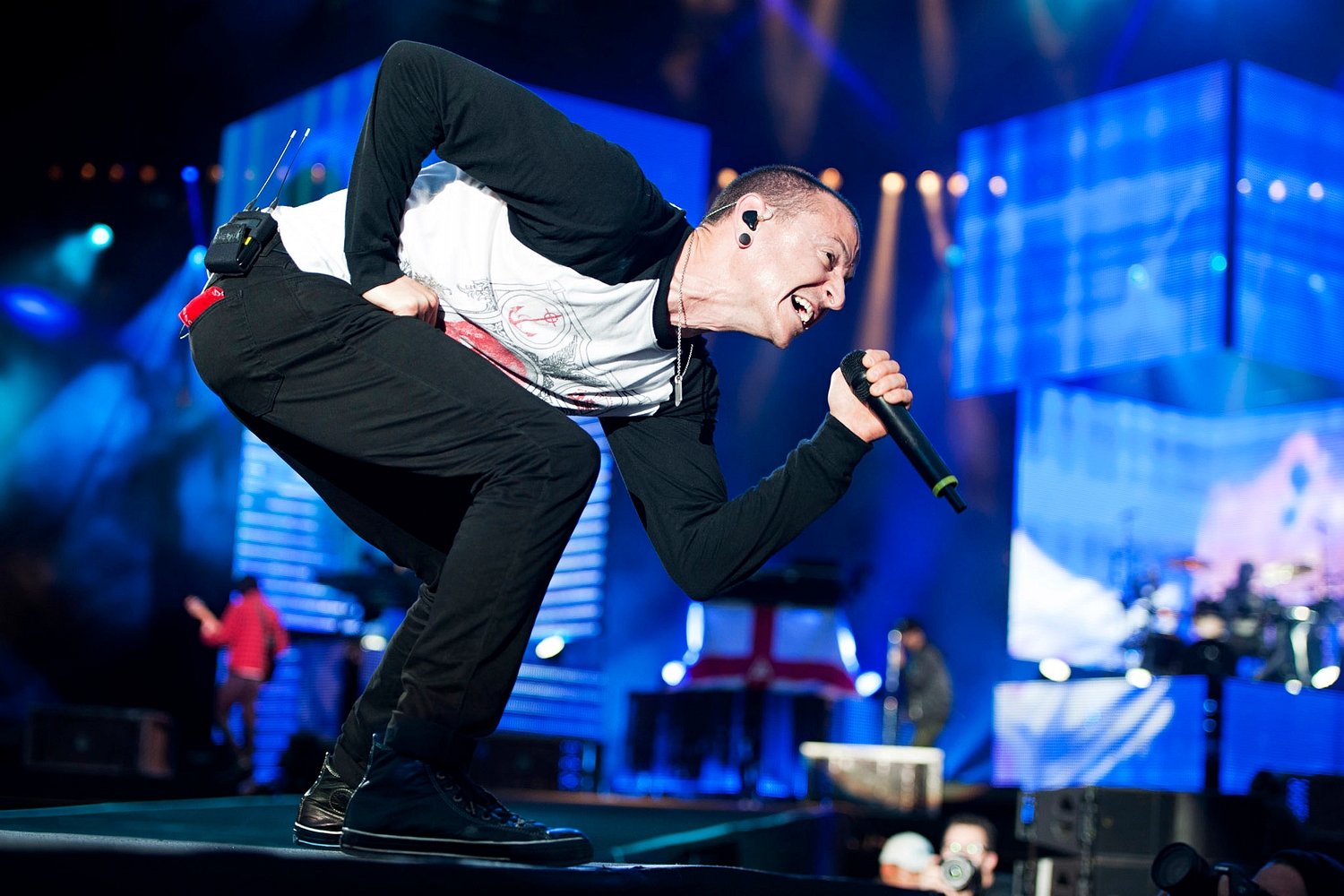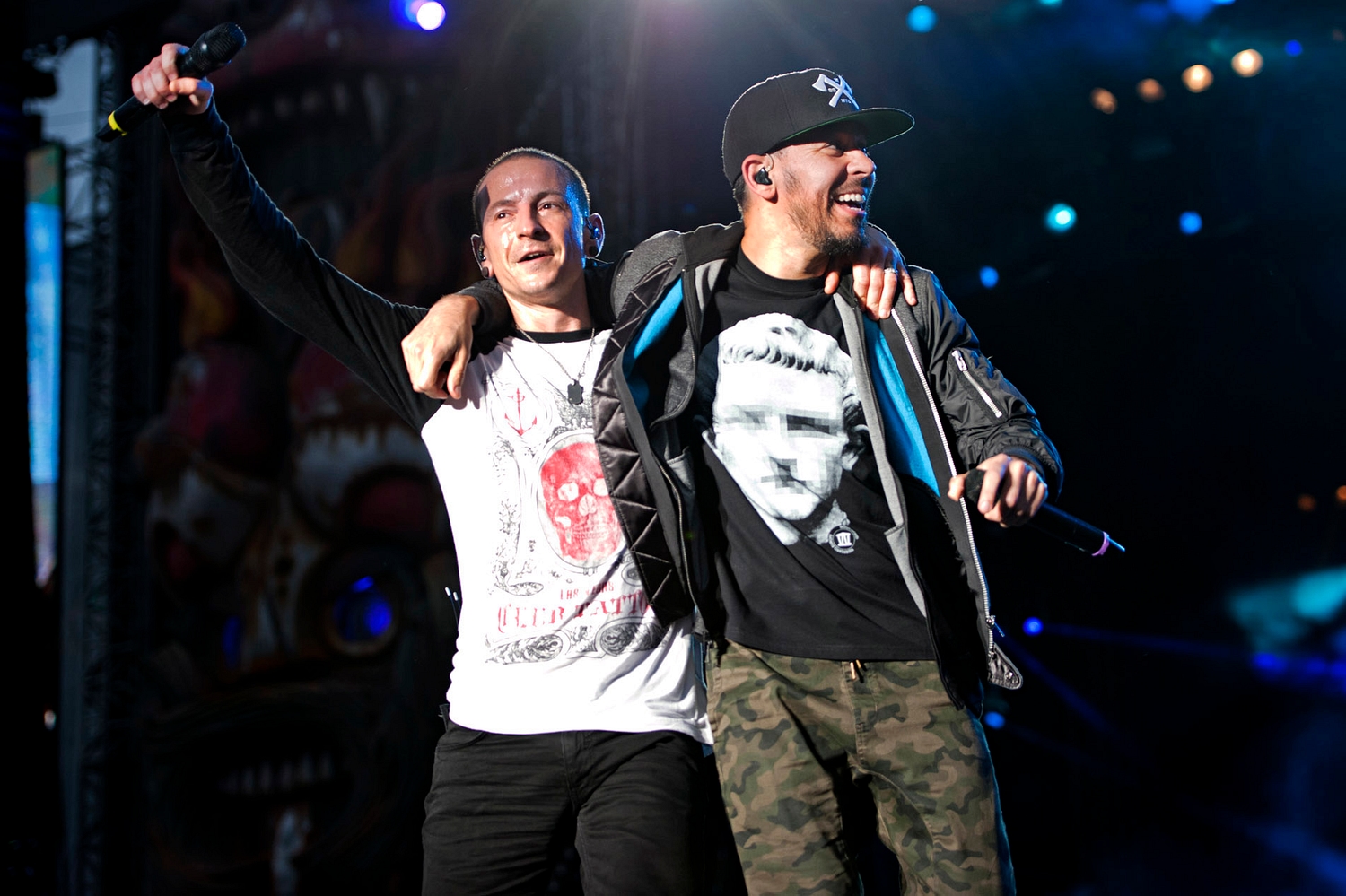 Read More
Featuring James Blake, Romy, Marika Hackman, yeule and more.