Festivals
End Of The Road 2016 lays festival season to rest
1st - 4th September 2016
It's summer's last pit stop for almost all its attendees; a calming comedown from the months before.
Few festivals live up to their name quite like End Of The Road. It's summer's last pit stop for almost all its attendees; a calming comedown from the months before. No such luxuries are afforded to Weaves, though, whose Friday afternoon slot marks the start of yet another European tour, this time alongside another Toronto bunch, Dilly Dally. There's not a whisper of fatigue to be found though – bounding about the stage, forming an impromptu conga and bending songs from their ace debut into their most warped, improvised shapes to date, they're only upping the energy with every passing second. Dilly Dally take that, and punch it in the gut, the almost pitch-black surrounds of the Big Top tent proving to be the best place for their gargled-gravel grunge. Their gnarled-up Drake cover even makes an appearance as they bring a little darkness to End Of The Road's otherwise sunny disposition.
Savages are another example of twisting End Of The Road's expectations. The sun clouds over slightly as Jehnny Beth and co take to the main stage, but it's a gloomier setting that they settle into with ease. "Always a pleasure to come here, even if we have clouds," Jehnny notes before pandemonium breaks out. 'No Face' prompts a stage-wide mosh pit the likes of which Larmer Tree Gardens have surely never seen before, before it's all pulled back for a haunting and beautiful ode to Suicide's departed Alan Vega. As their cover of 'Dream Baby Dream' soundtracks the descending dusk, it's the perfect encapsulation of Savages' prowess. Animal Collective, on the other hand, fail to live up to their headline billing. After the show-stopping set that preceded them, it's a garbled mess of a top spot set, tracks from 'Painting With' succumbing to a noodling, aimless mush of seemingly improvised sound, rather than relishing their pop hooks.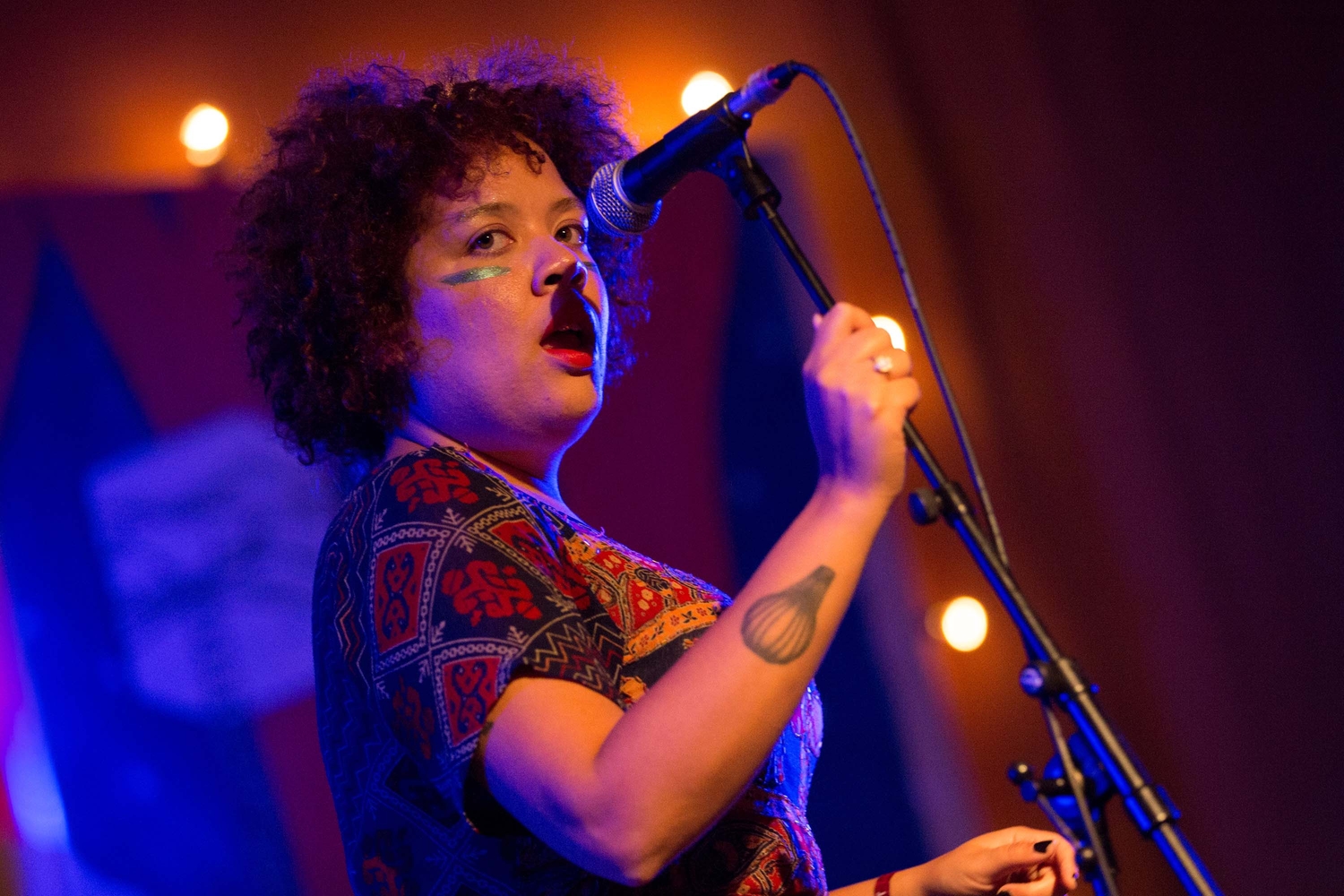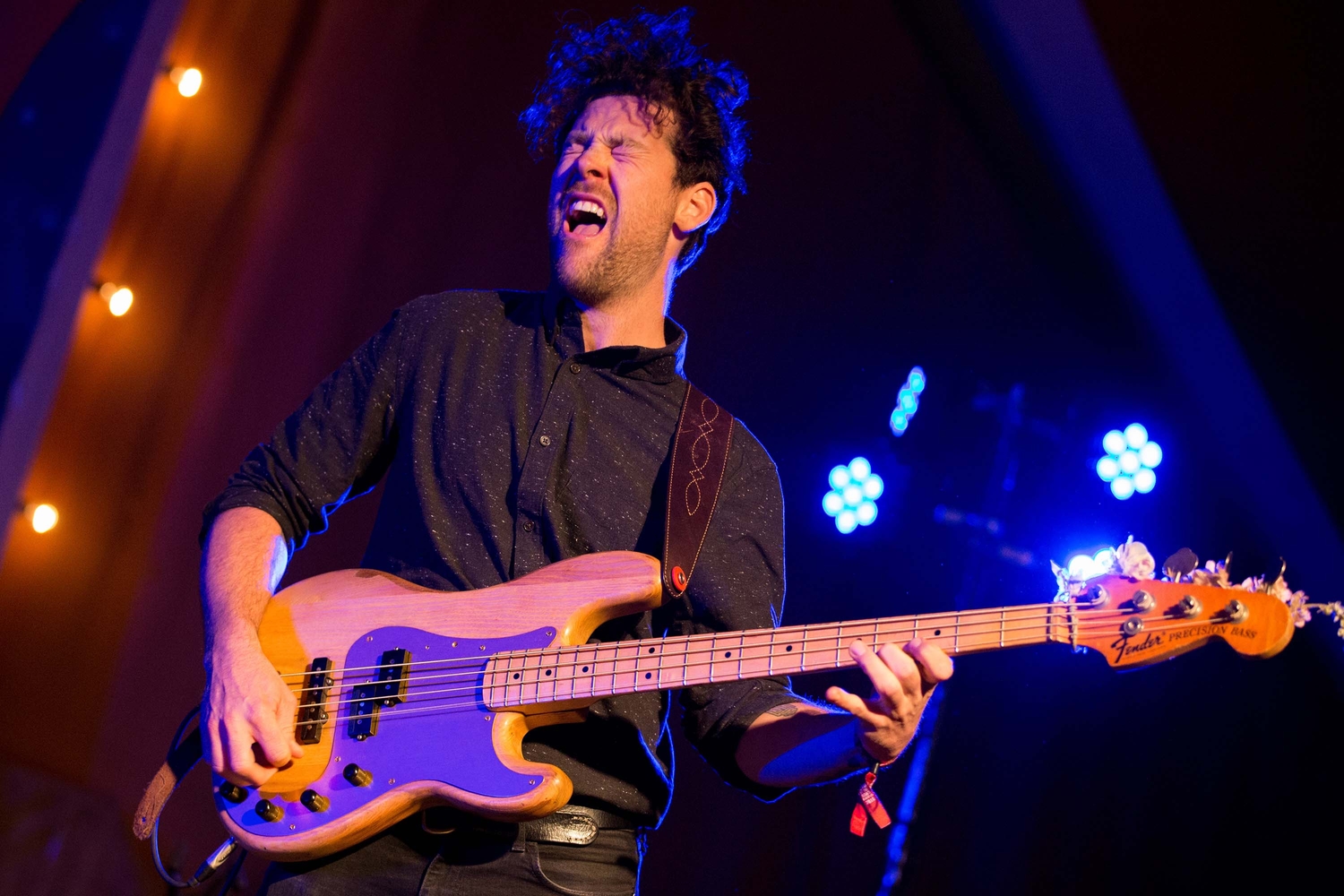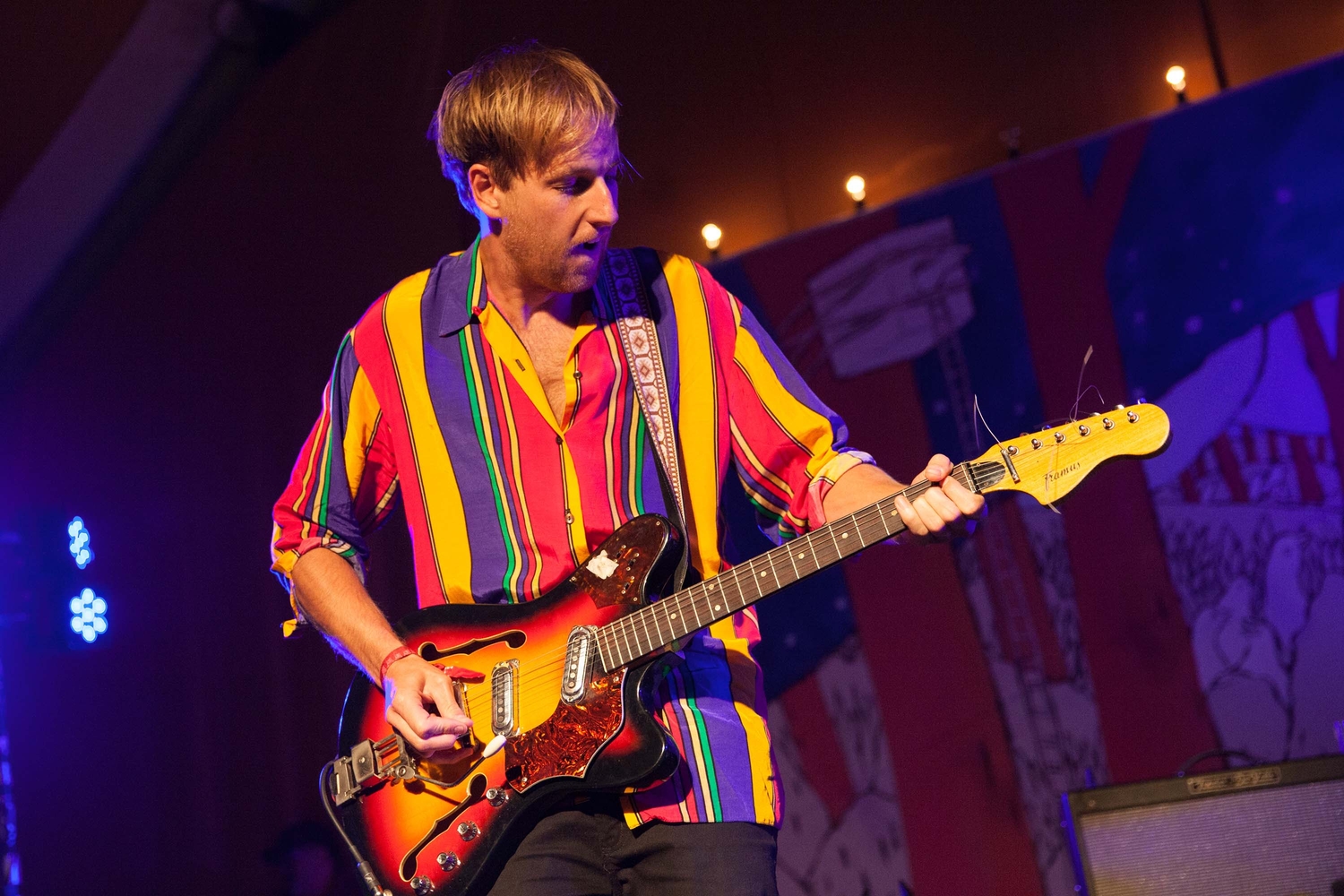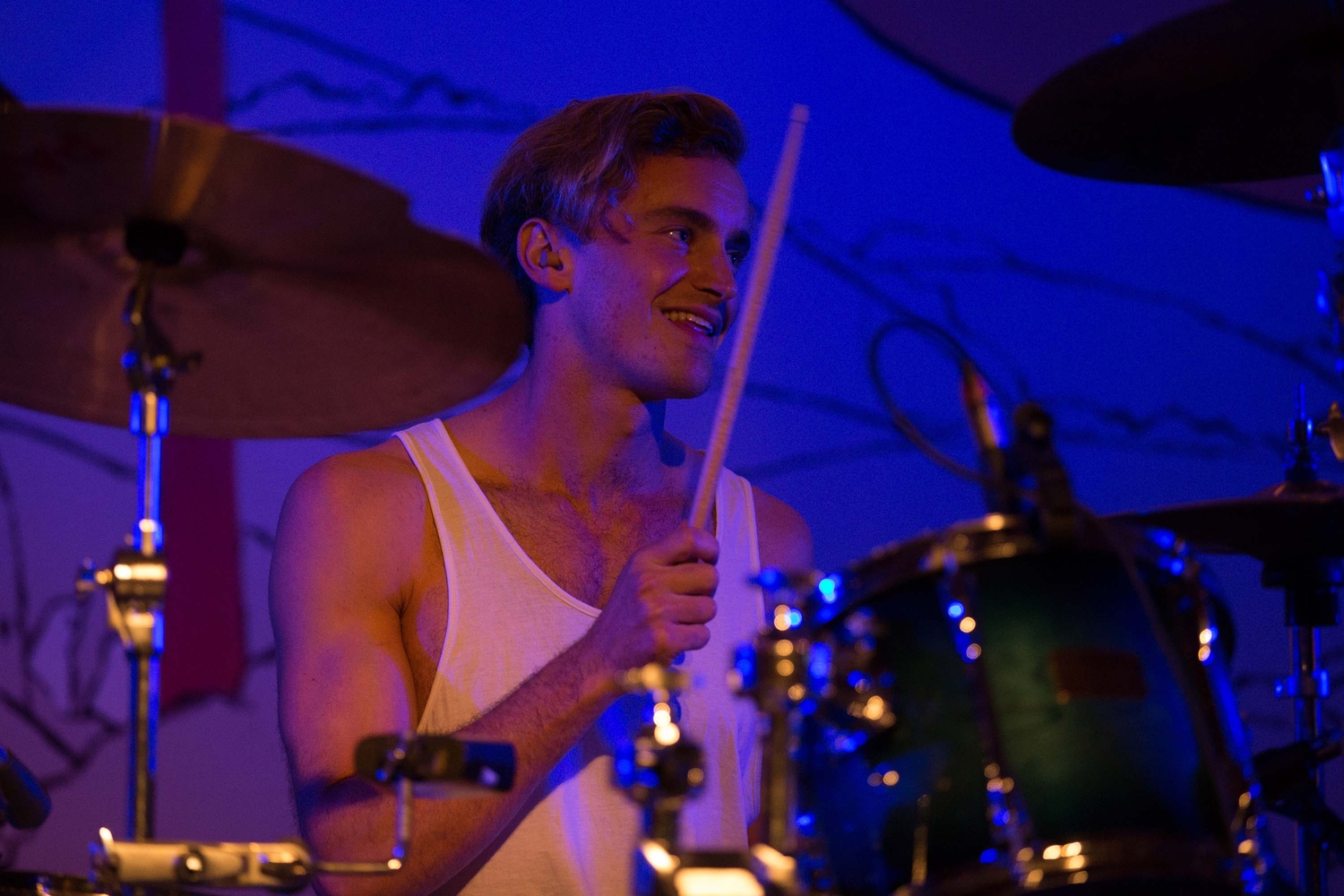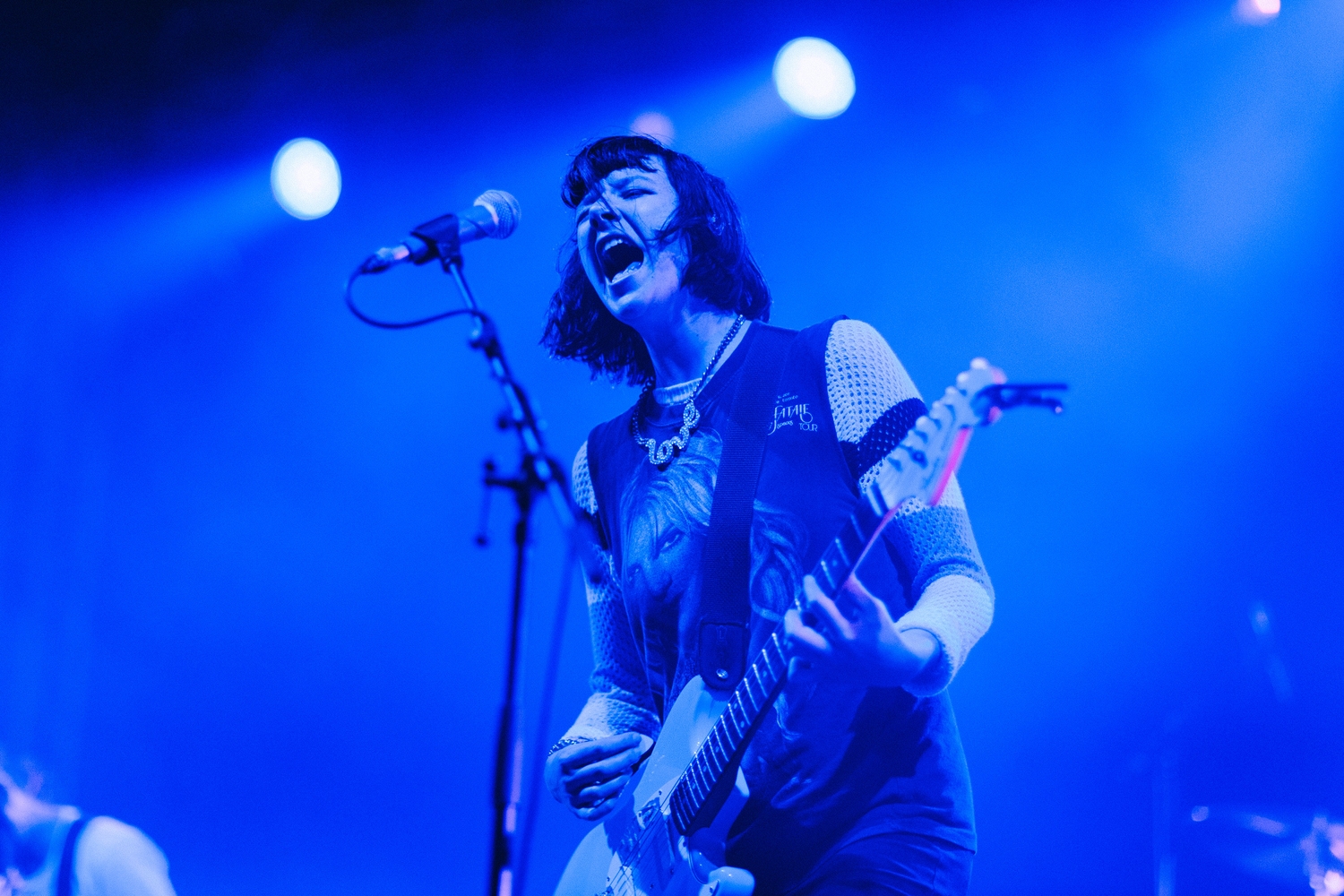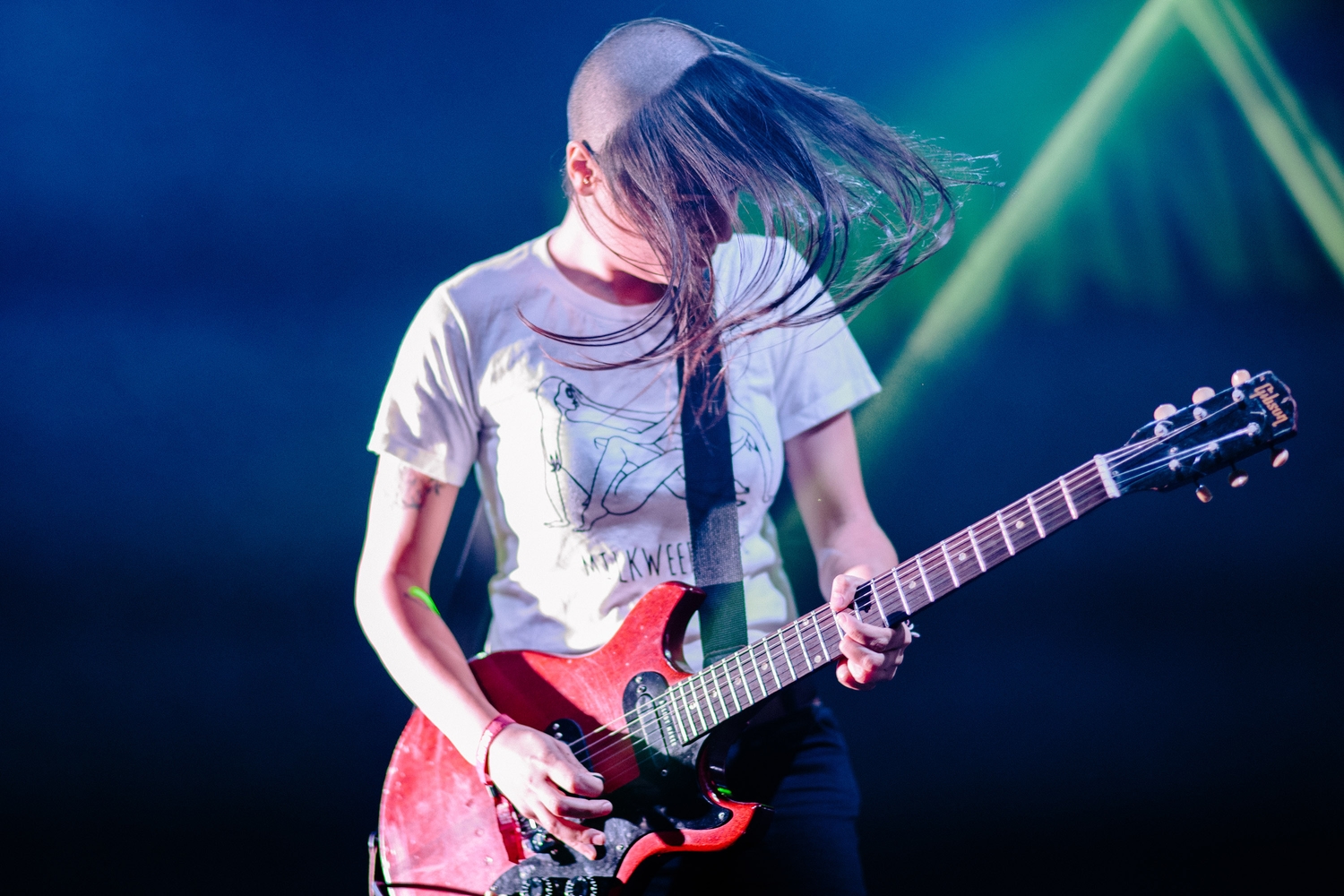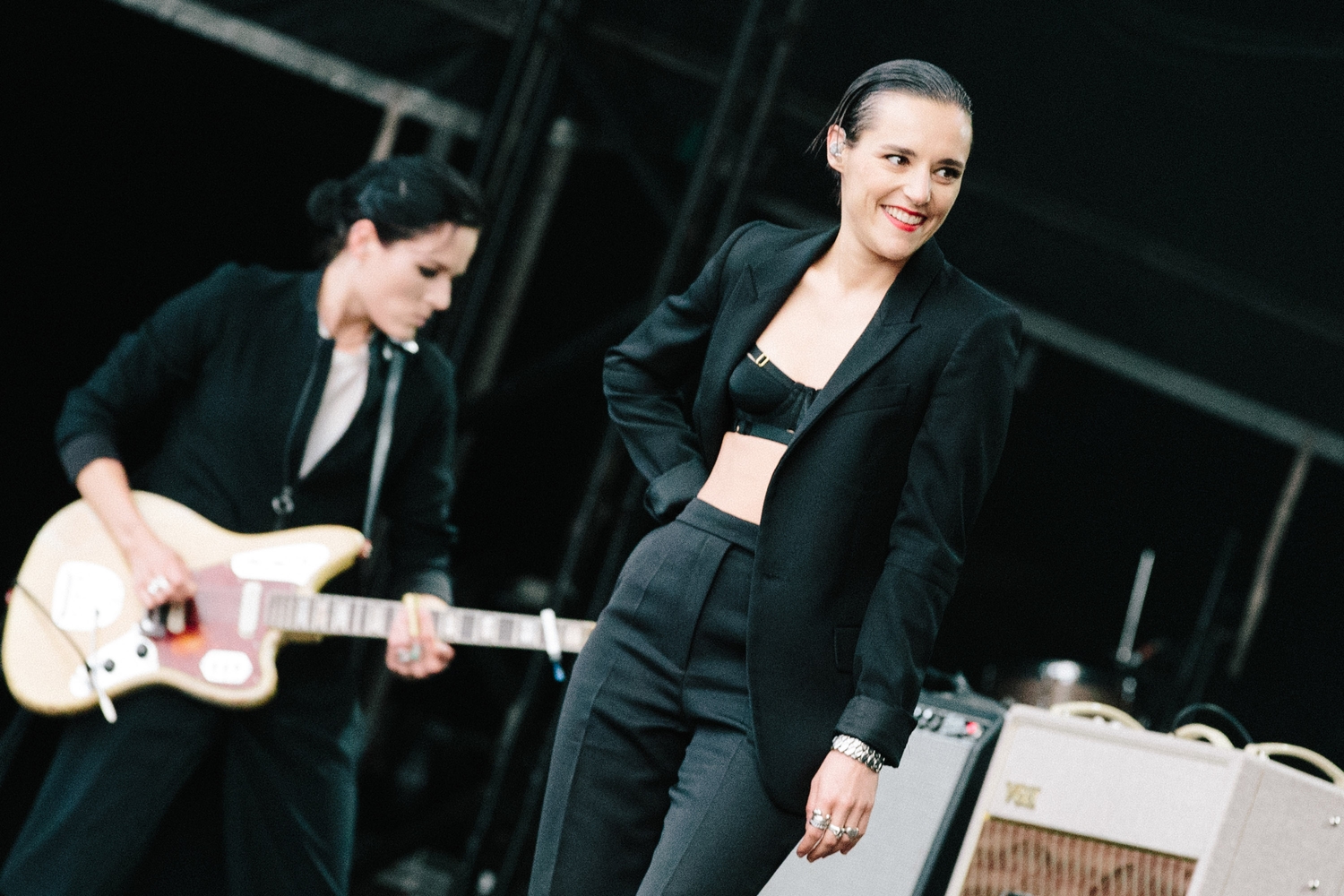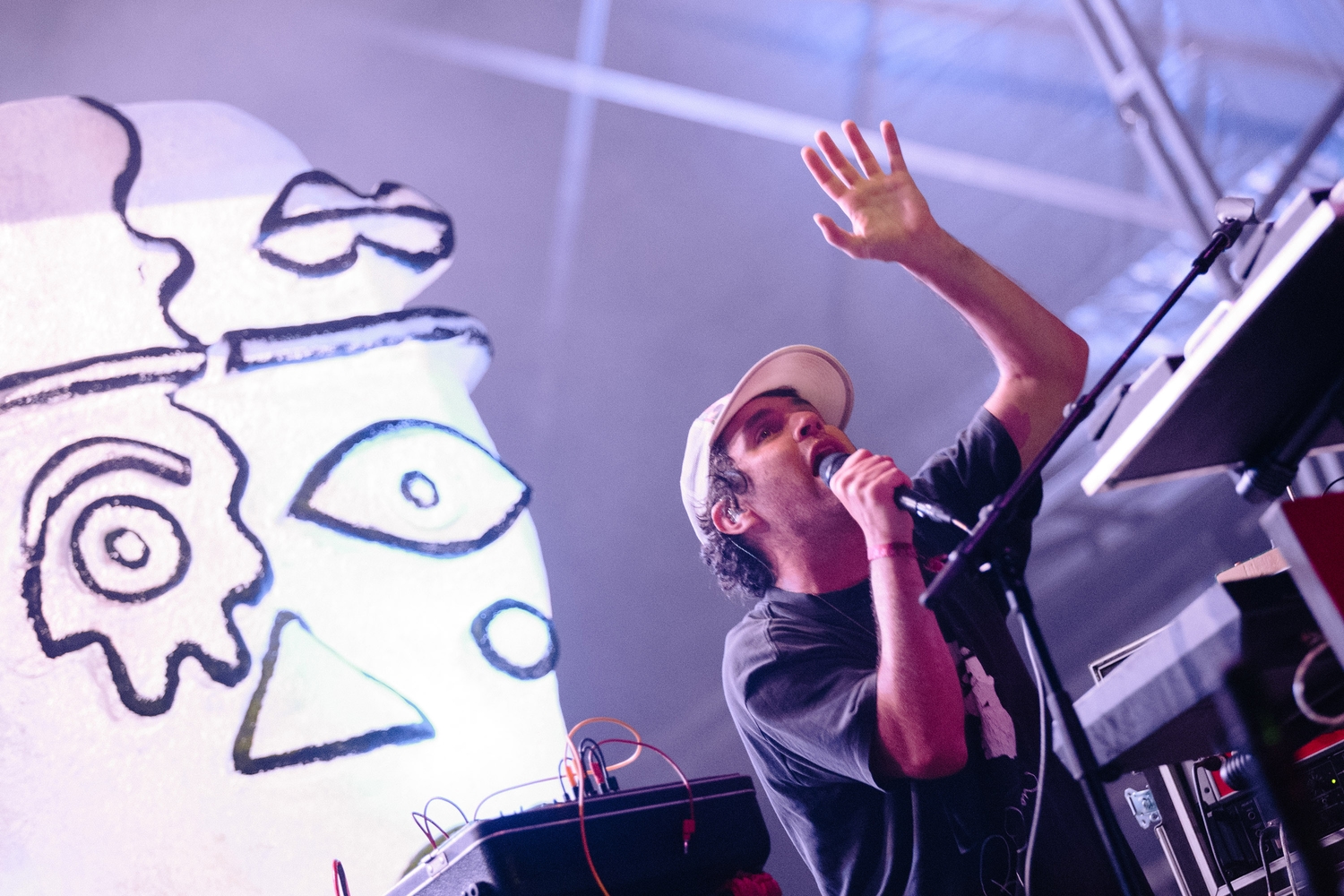 Julia Jacklin stirs a rainy Saturday morning, a soggy and packed Tipi Tent falling silent as she closes on the title track of incoming debut 'Don't Let The Kids In'. The Big Moon, however, take an entirely different tack. In a matter of minutes, there's broken strings and discarded glittery capes littering the stage. Charming their way through problems with a few dodgy electrics, it's closer 'Nothing Without You' that proves to be the festival's shining moment, as the on-site postal service leap atop the stage to perform a brilliantly dodgy dance routine. One over-excited postie even manages to turn the bass amp off by accident, so flamboyant is his arm flailing.
The heavens duly open, a biblical raincloud descending upon Larmer Tree, before a suitably soaked crowd pack into the Tipi for Martha, whose fun-packed punk-pop is granted sore throated singalongs and a mini mosh-pit to boot. Bat For Lashes is a much more sombre affair, the rainfall proving to be the perfect backdrop to 'The Bride''s tales of love and tragedy. It's not all doom-and-gloom, though – an on-stage proposal (bit weird, given the subtext of 'The Bride', but we'll let them off) and a clearly beaming Natasha Khan keeps spirits high right into a surprise showing from Wild Beasts, who bring 'Boy King' to a last-minute Big Top headline slot. All leather jackets and sunglasses, it's a set that finds their new dressing taking the fore, 'Tough Guy' in particular a sea of guitar soloing , hip thrusting and sneering.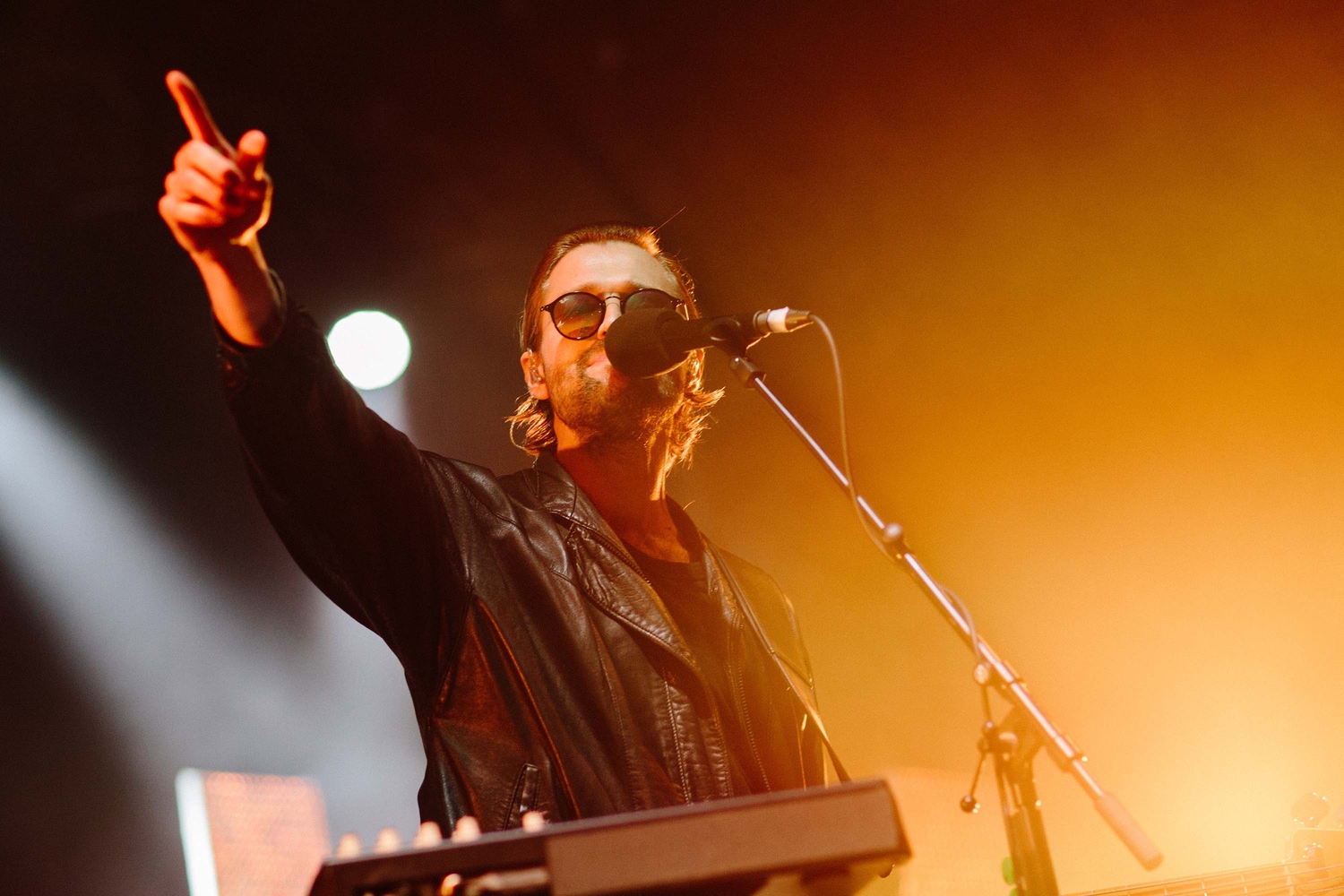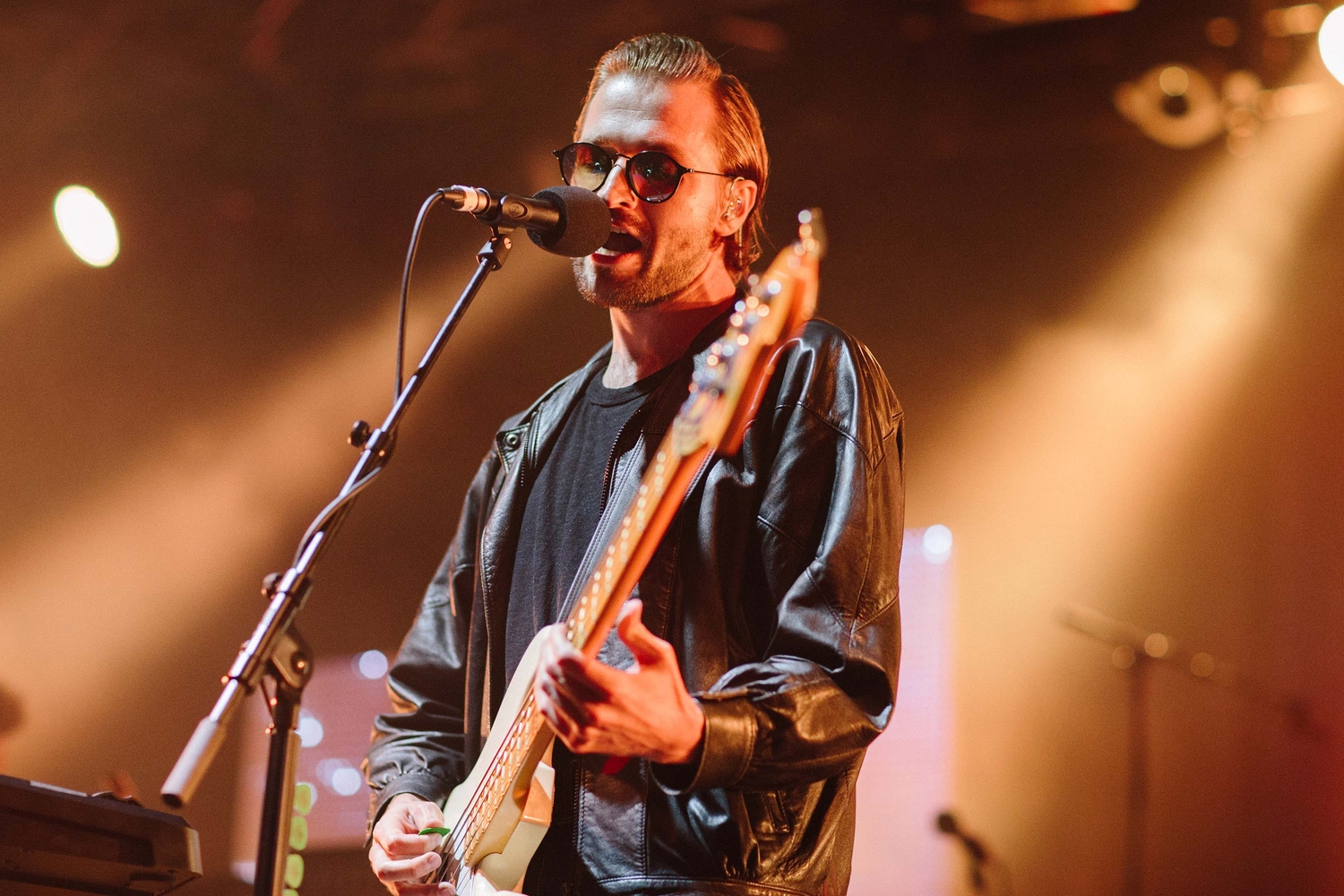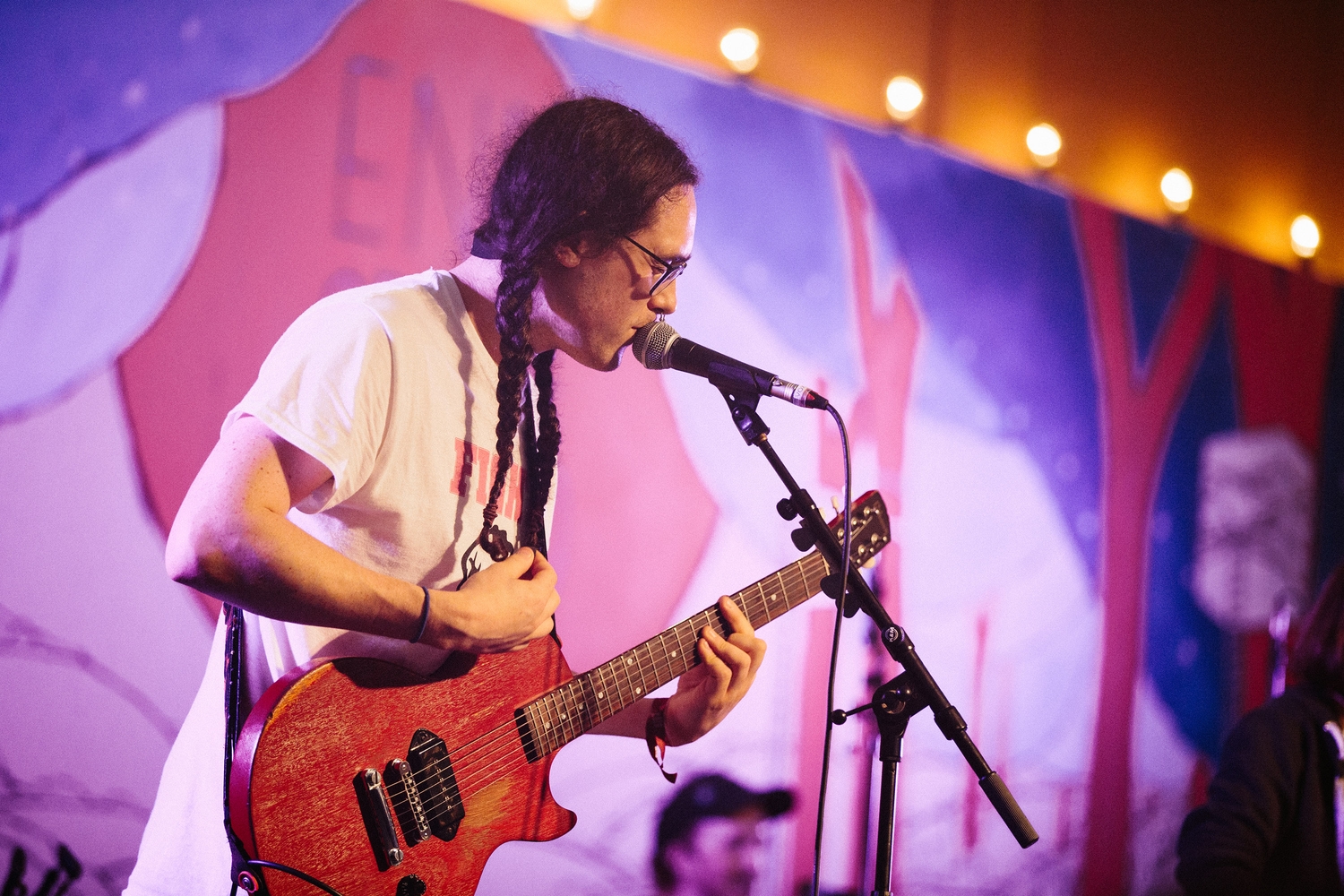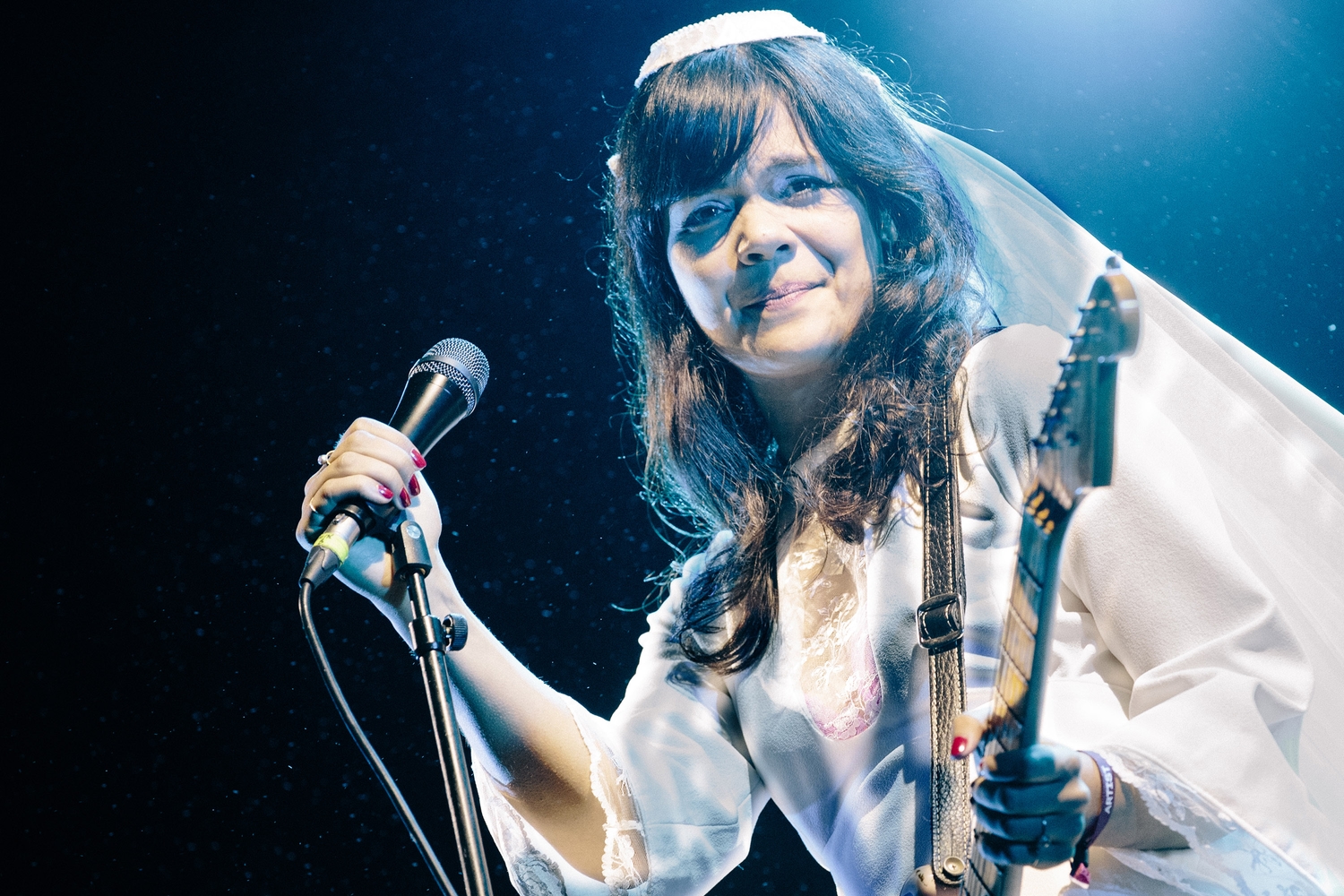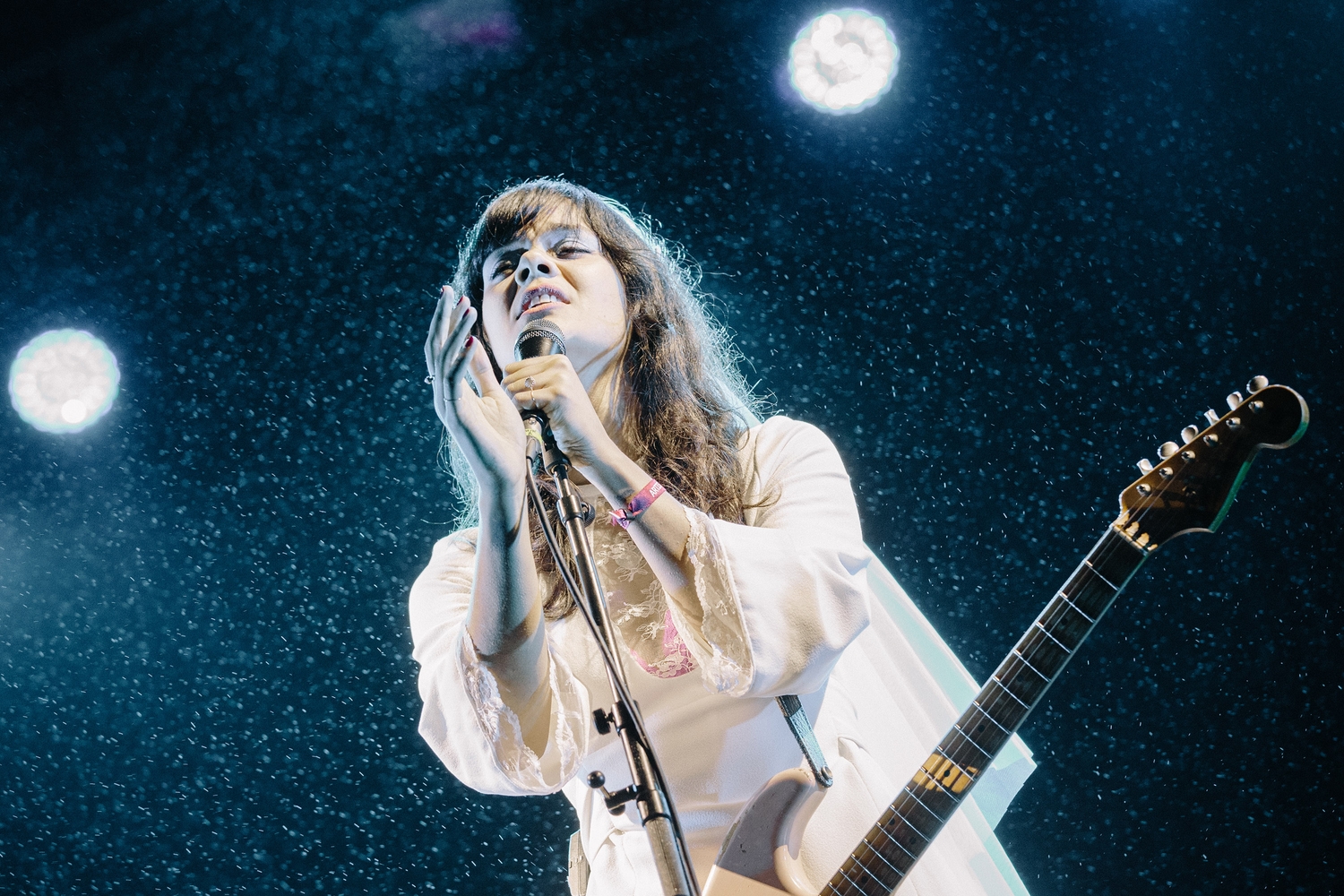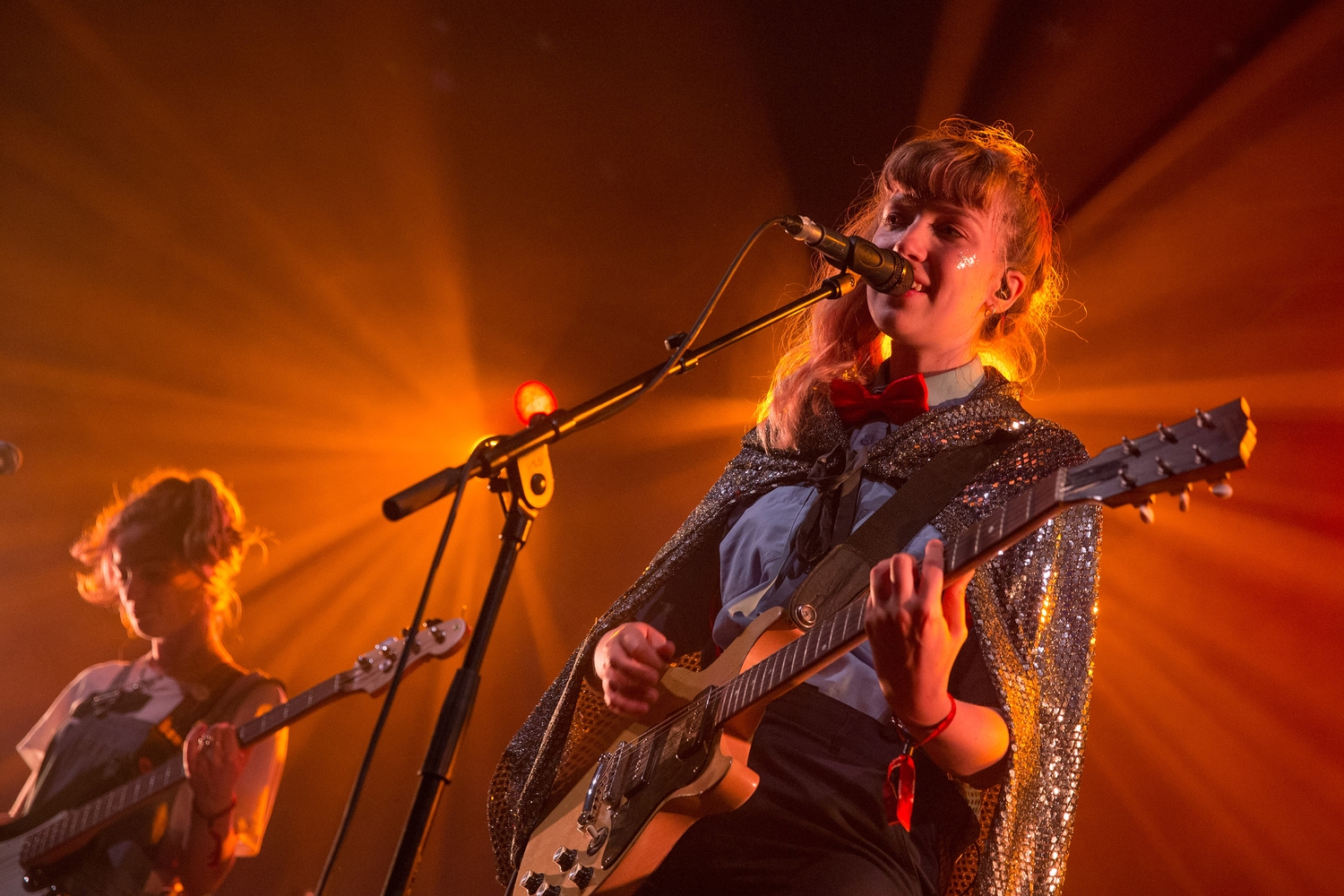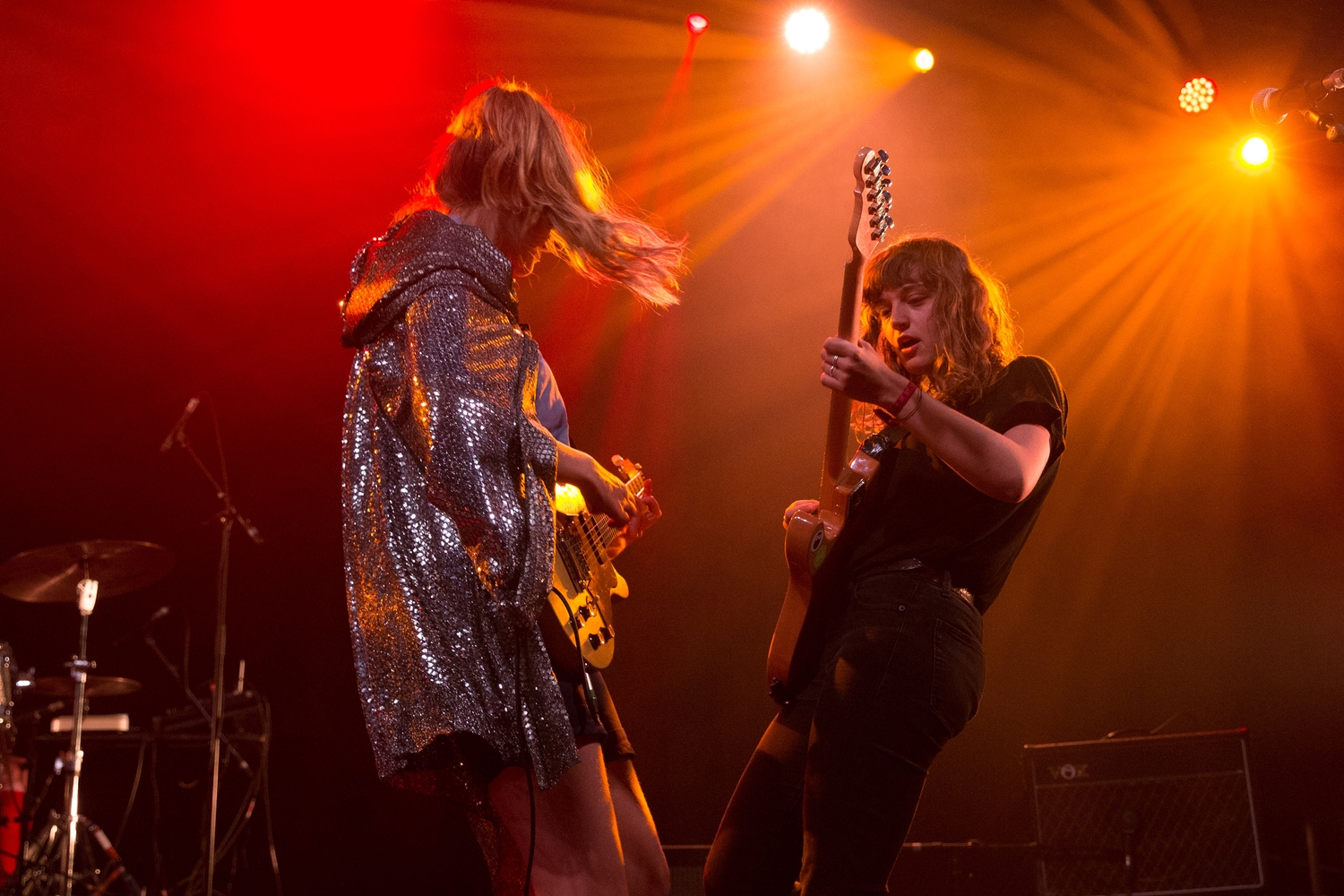 Pinegrove's awkward between song patter almost threatens to outshine the actual performance, but there's an explorer's sense to debut 'Cardinal' that gives these otherwise straightforward emo-rock stories a glint in their eye, and it comes to the fore as they make their full-band UK debut to a packed-out tent. Later that afternoon, as the weather breaks and people begin their final descent into festival fever, it's King Gizzard & The Lizard Wizard who light the fuse. A shoulder-to-shoulder Big Top nevertheless manages to find the space for a little bit of a shimmy, 'Nonagon Infinity''s spiralling tension prompting more than a handful of crowdsurfers. It's the perfect build-up to Thee Oh Sees, who provide a deafening wake-up call to the festival's flaggers – one that's surely still echoing around the park as Joanna Newsom demands silence from all corners for her closing slot. As Sunflower Bean's rollicking post-punk takes over the tipi, End Of The Road might provide a softer drop-off for many peoples' festival seasons, but this year it's the noisier spectrum that ruled its roost.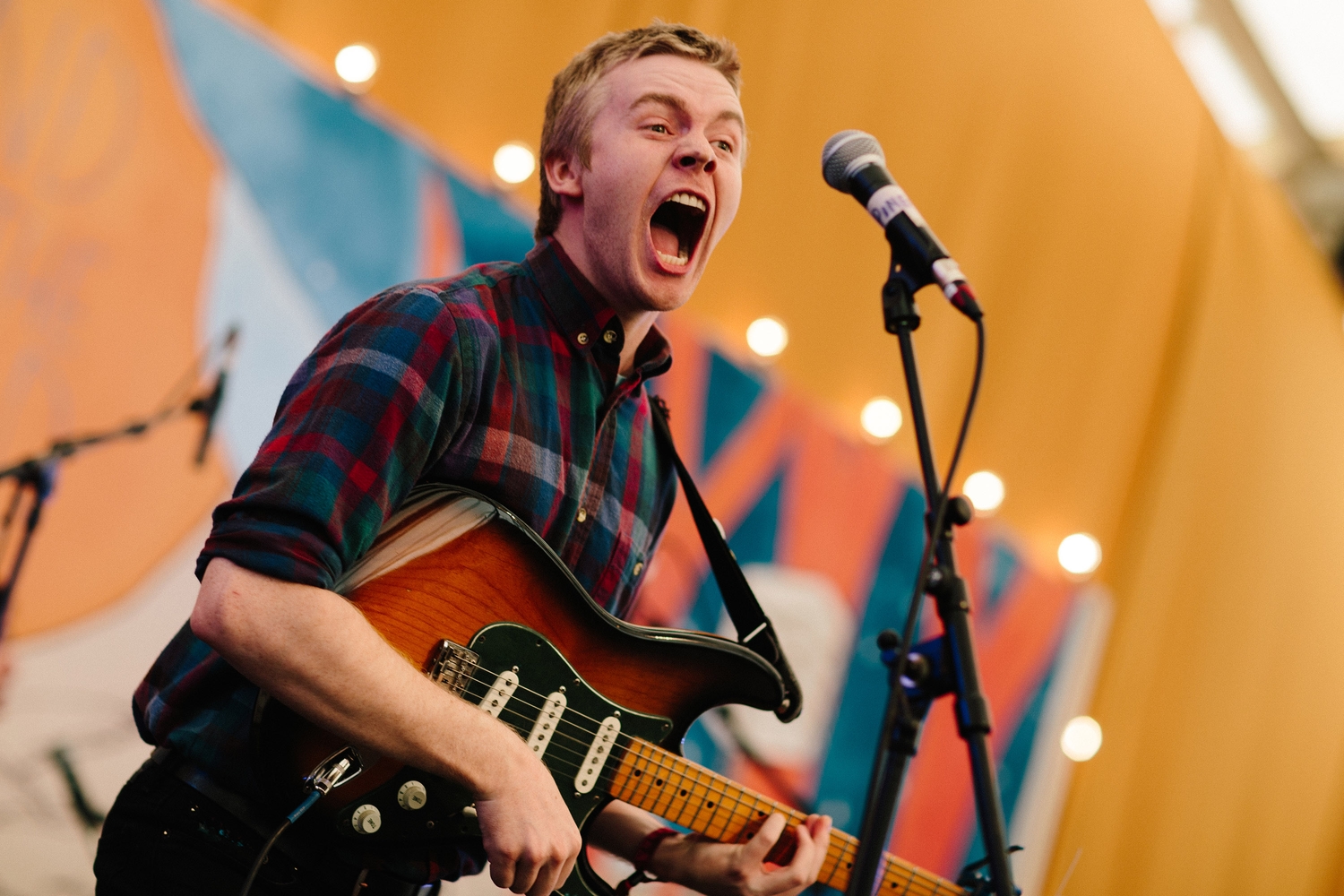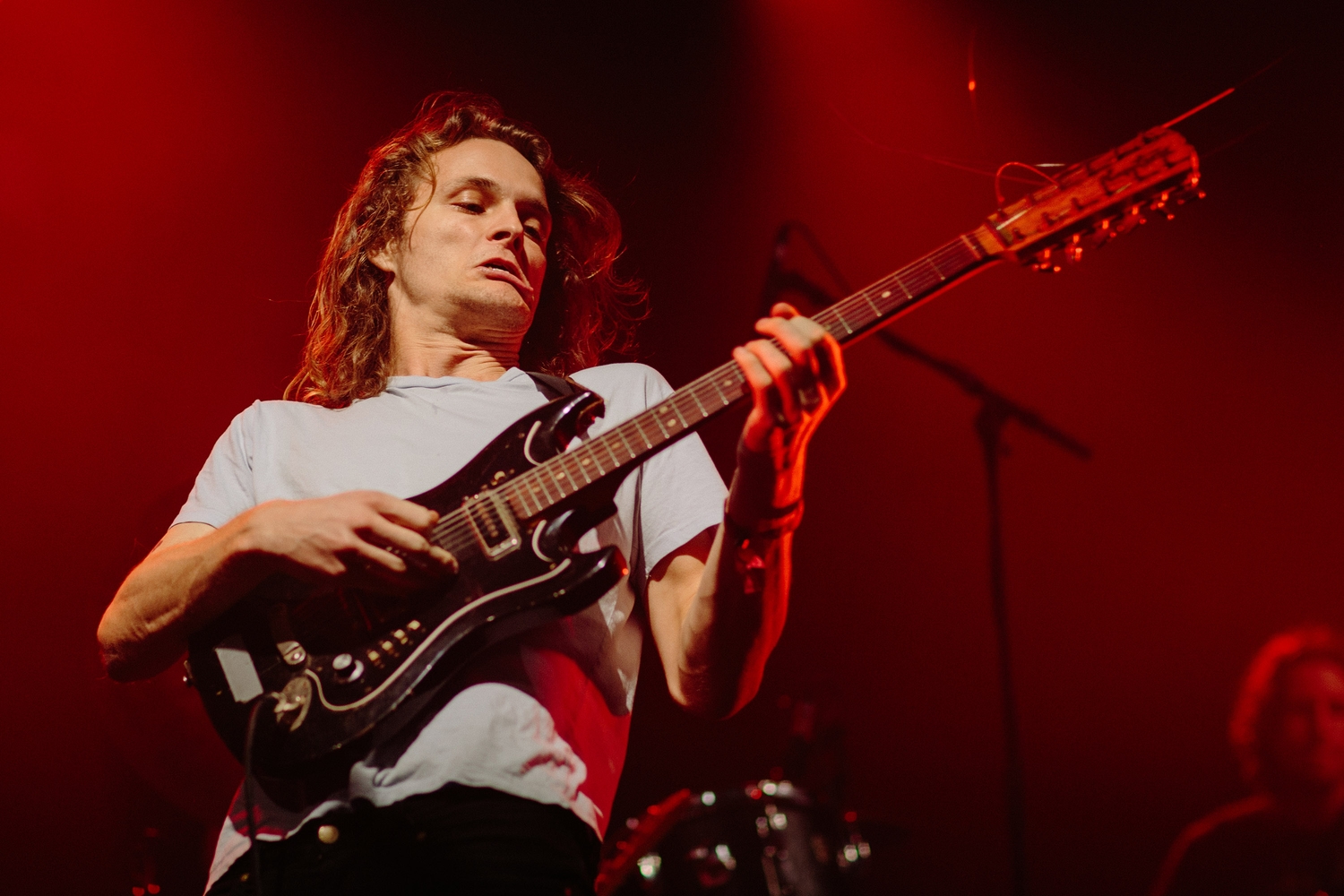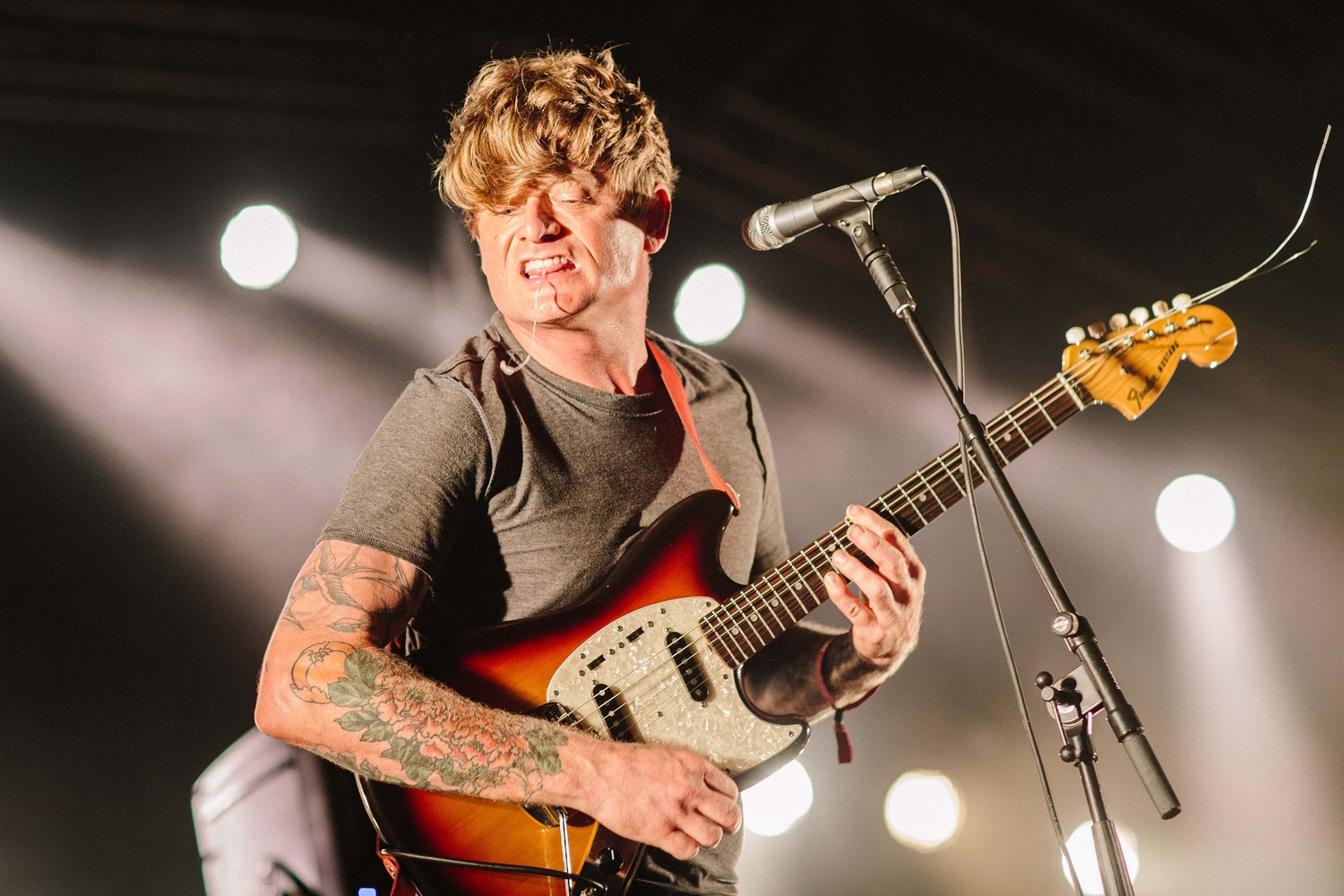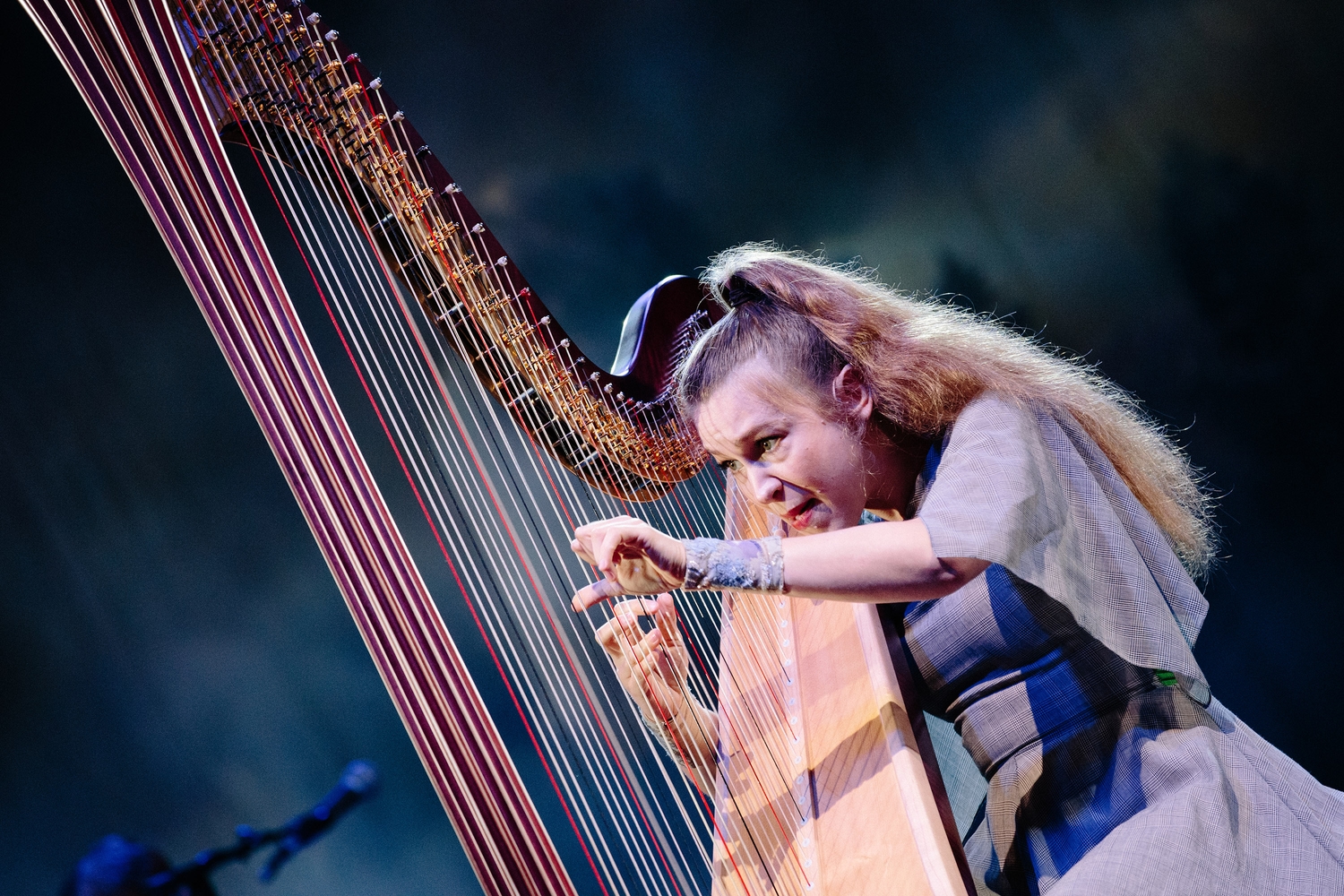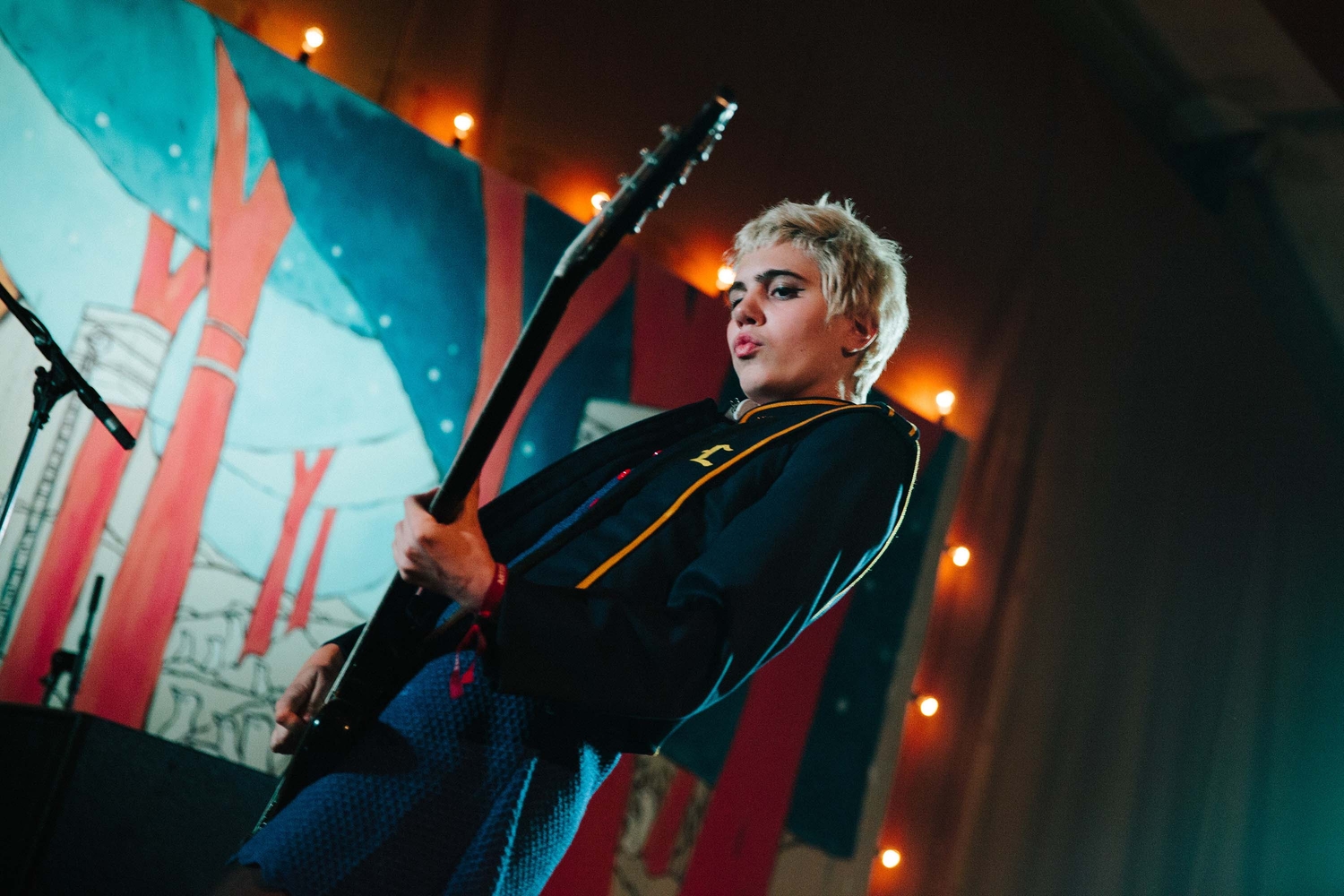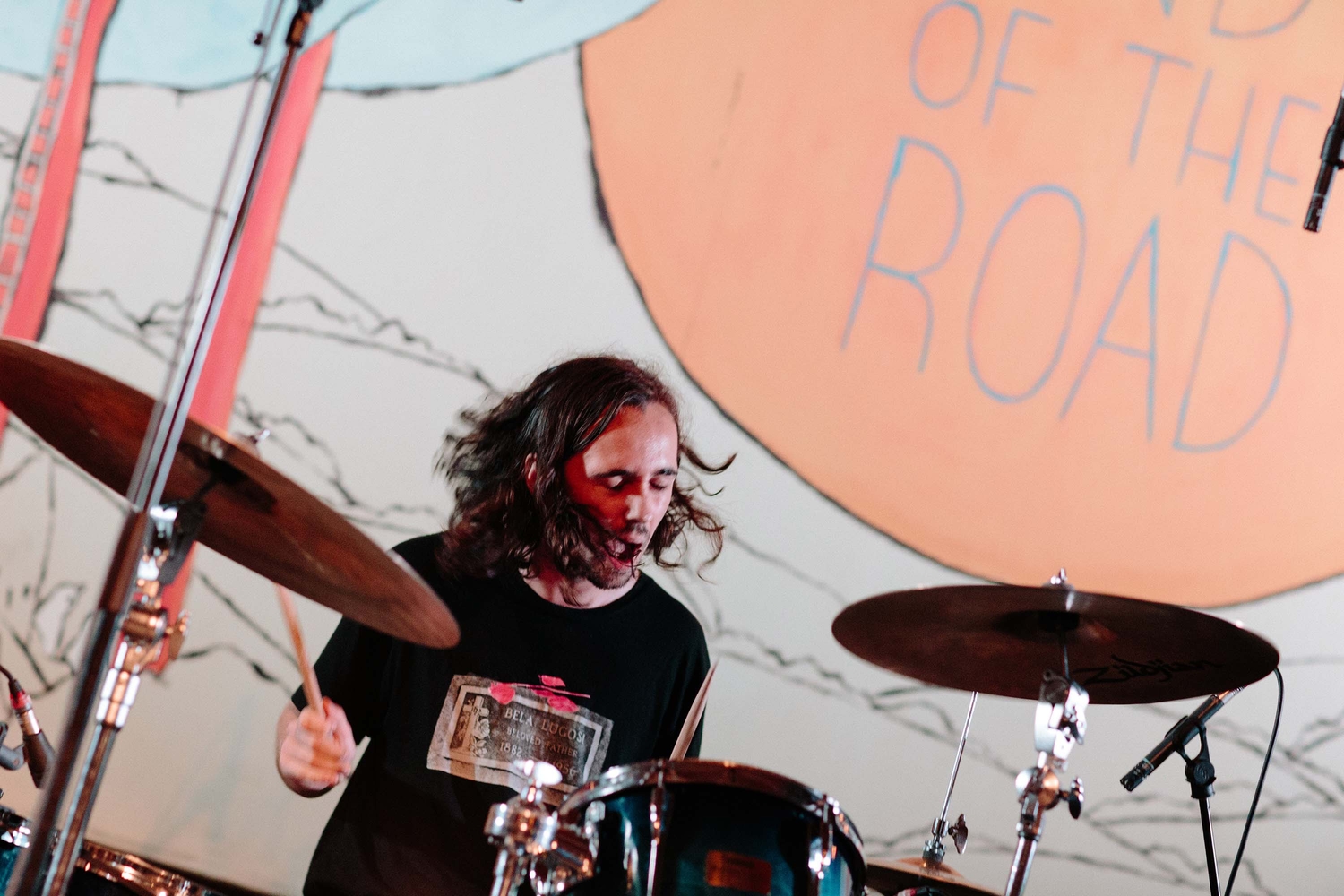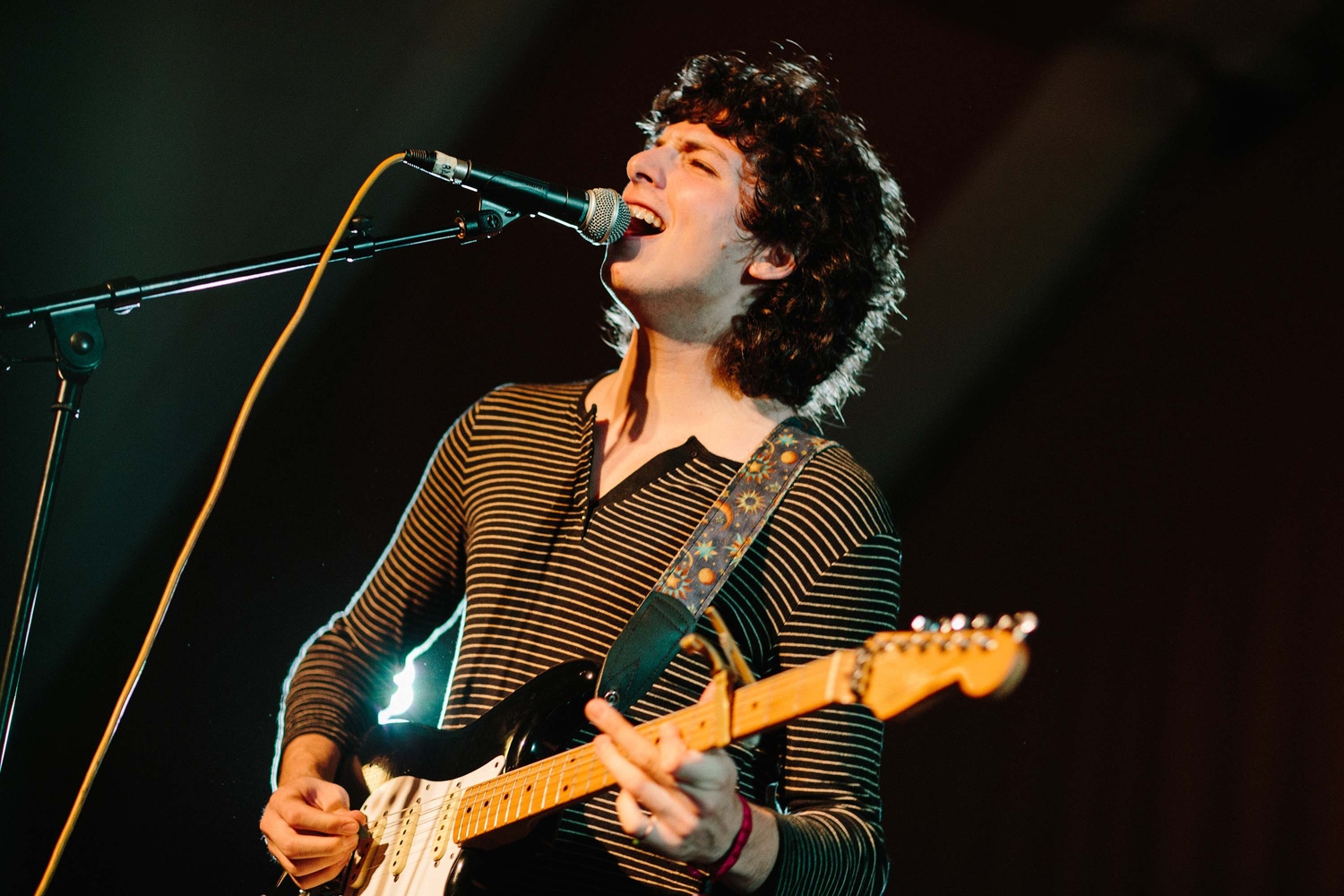 Read More
Featuring James Blake, Romy, Marika Hackman, yeule and more.