Festivals:
Foals stake a claim as future headliners at heaving surprise Glastonbury set
How many people can you pack into the Park Stage? Turns out, bloody loads.
Glastonbury has good form with surprise sets. Over the years, they've had everyone from Thom Yorke to The Libertines pop up relatively unannounced, but today might be a record.
Announcing their slot only just over an hour before their arrival, the volume of people that swarm to the Park Stage for Foals today is genuinely ridiculous. The normally quiet hill that inclines at its side is full to the brim with eager punters; there's barely enough space in the field to cater for the amount of people by the time it hits 6.15pm.
When Foals walk out, frontman Yannis Philippakis in a gloriously pimpish purple leopard print shirt, it's the kind of reaction that headliners would be proud of. If there were any doubts that the Oxford band had developed into a genuine big time concern, then today they're quashed – from the opening bounce of 'Mountain At My Gate', the whole field is buzzing and, as they storm through an hour of solid gold bangers, it feels like a warm up set for the proper big slot they're surely on route to claim.
From the sleazy grind of 'Snake Oil' to recent highlight 'Exits' and beyond, the set is a brief encapsulation of just how broad and brilliant Foals can go. Oldie 'Olympic Airways' is mathy and twitchy, a jerky ball of energy, while 'In Degrees' is the ravey festival anthem its always promised to be. "When we wrote this song, we imagined playing it at Glastonbury. We've been waiting a long time for this moment," declares Yannis ahead of 'Sunday' – part sunset, lighters-aloft anthem, part 'Born Slippy'-esque slammer. Then it's a huge three-in-one of 'Inhaler' – complete with a crowd-crouching jump of energy – 'What Went Down' ("It's gonna get spicy," teases Yannis) and the obligatory, celebratory finale of 'Two Steps, Twice', the frontman going fully into the crowd for a communal mosh.
It's mad and celebratory, the kind of set that'll go down in Glastonbury legend. "You guys have been fucking awesome, just as expected and I wouldn't wanna be anywhere else" begins Yannis near the end. "This is a really special thing, away from all the pernicious, toxic things around us every day. This is what it's really about – just us here getting along, and getting mashed up." See you on the Pyramid lads, we'll all get along just fine.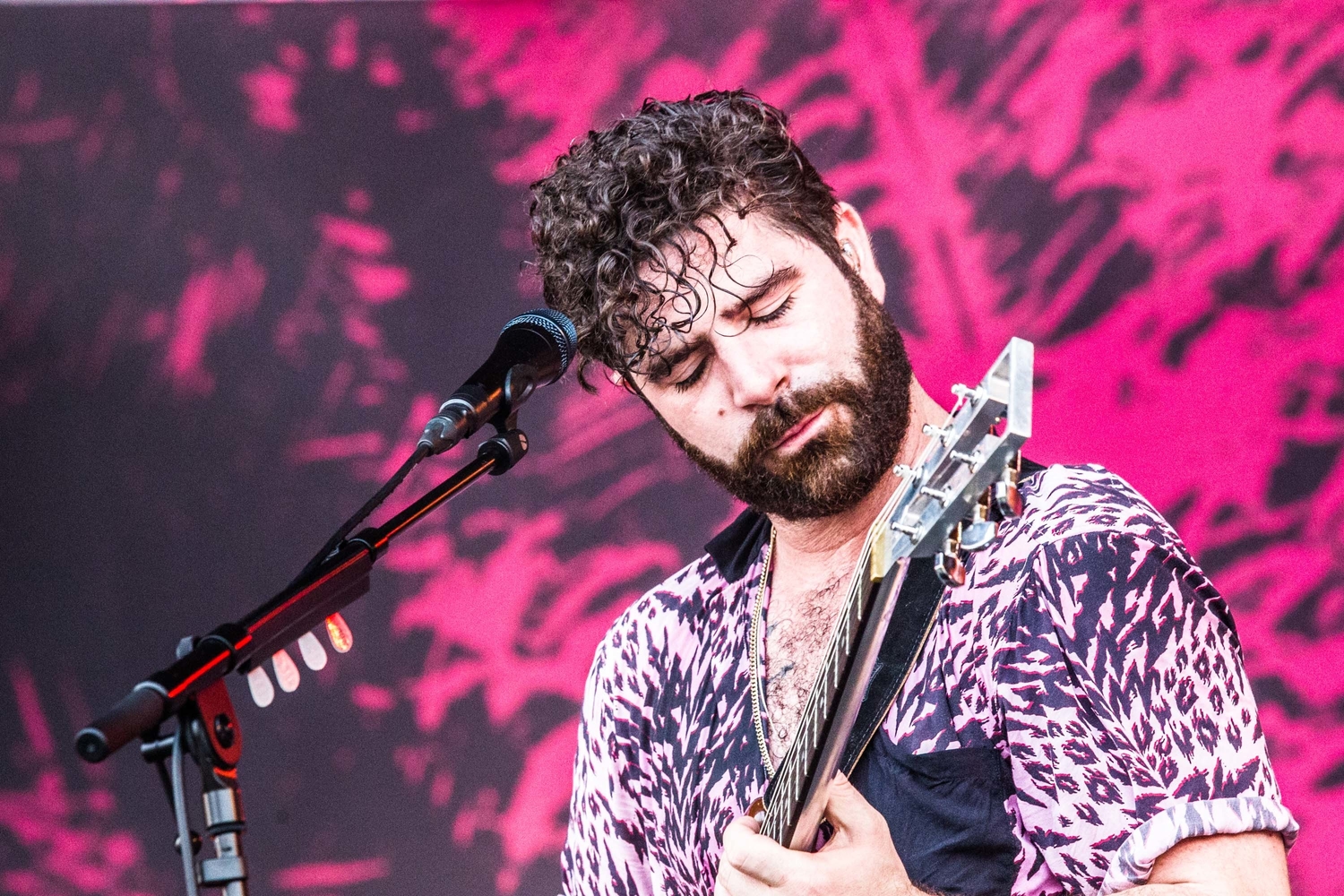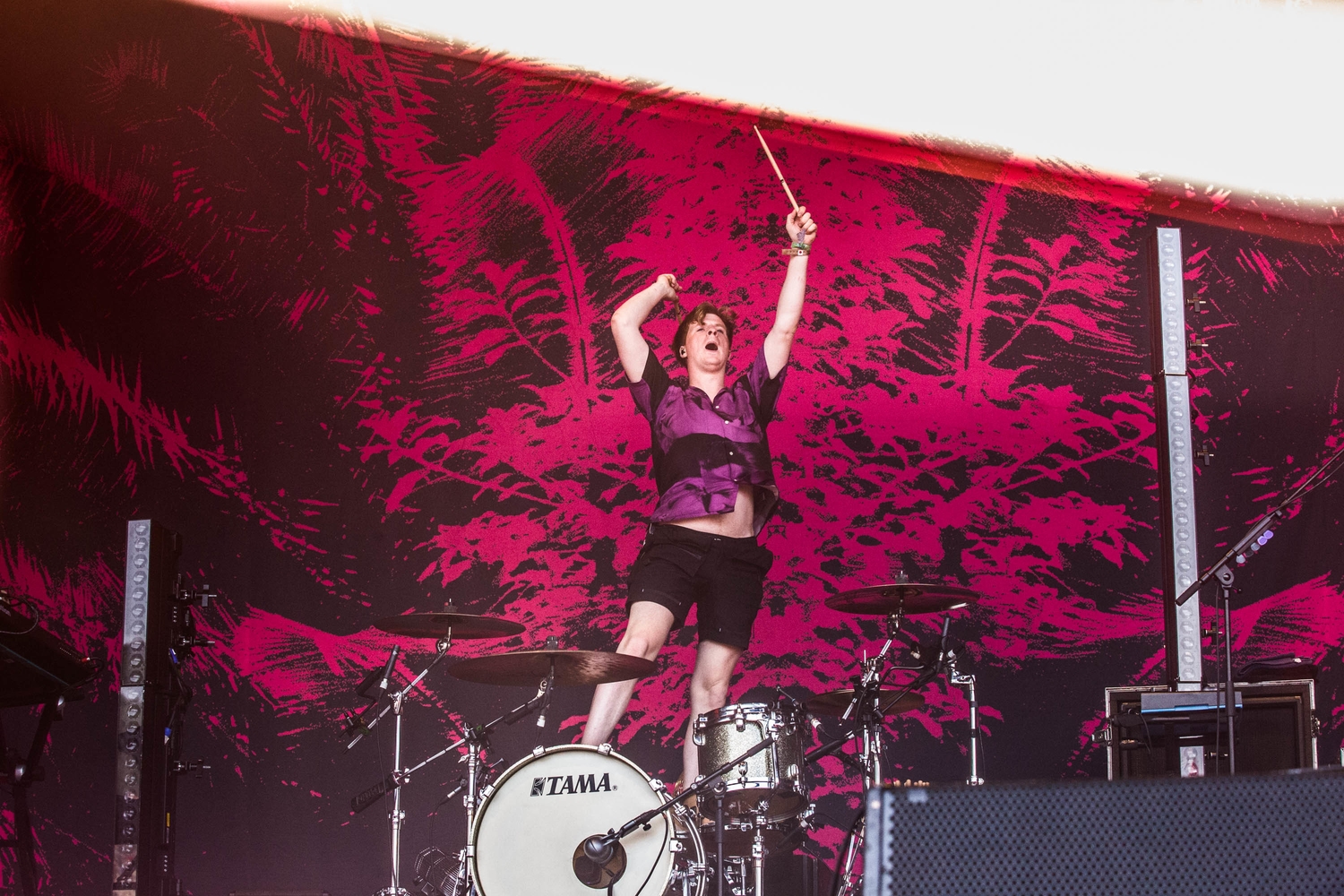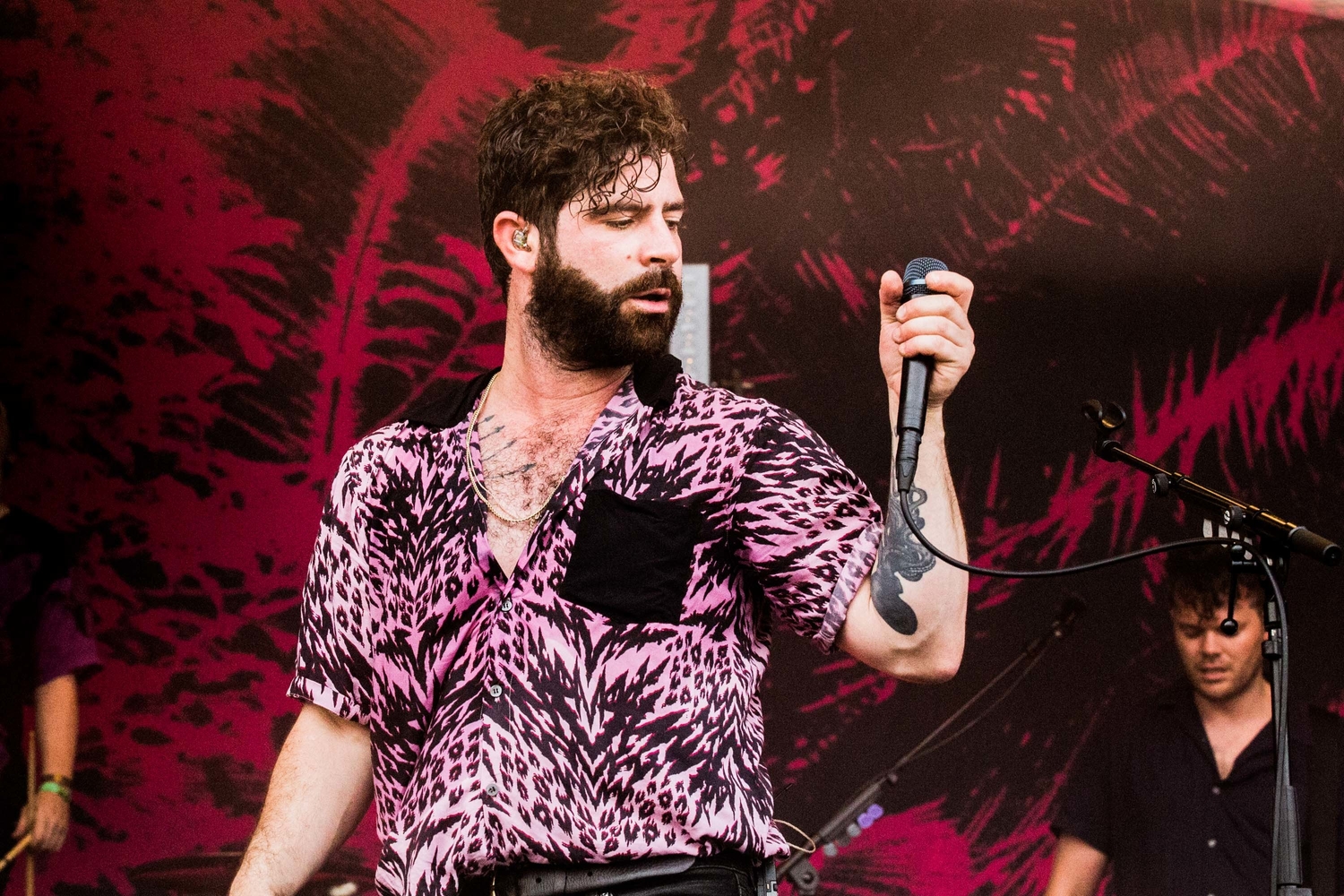 Read More
Featuring James Blake, Romy, Marika Hackman, yeule and more.