Live Review
James Blake brings 'The Colour In Anything' to London
23rd May, 2016
An onion of a man, peeling away James Blake's layers only reveals a fresher side.
"It's really nice to be back home…" starts James Blake as he takes to a London stage for the first time in three years. "Well… I've been home. Quite a lot. But it's good to be playing home." Deadpan as ever, then, but there's a telling change in atmosphere tonight. "I hope you're all in a good mood," he smiles.
New album 'The Colour In Anything' dominates proceedings at Village Underground this evening - fitting, given that the Quentin Blake mural which announced its arrival was situated just around the corner. It's covered over by an advert for a ticketing app now, because Shoreditch has no time for pleasantries.
After 'Life Round Here' slips seamlessly into newer cut 'Choose Me', it's that softer side of 'The Colour In Anything' that takes hold. A glacial 'Radio Silence' finds the stage bathed in an icy blue light, that voice seizing centre stage as he leads 'My Willing Heart' and his new album's title track into the fray.
From there, James' 1800-Dinosaur inflections take root, Village Underground shaking with the force of 'Timeless' and '200 Press' thudding bass. The latter of the two is manipulated and scuzzed up, all dirt and grit taking over as he holds that crescendo at arms length.
An onion of a man, peeling away James Blake's layers only reveals a fresher side - by the time 'Voyeur' clatters through, the stage illuminated by the green of 1800-Dinosaur's logo, it's a world away from the tender reflections of the set just twenty minutes previous.
Beaming white frames 'Wilhelm Scream', before James thanks his dad for writing the song, "as he's here." Screams and swoons ensue - whether he's playing the broken-hearted or breakbeat, or flitting between both like a hummingbird, James Blake's position as the danceable dreamboat still takes the fore. More comfortable and clearly - whisper it - happier than ever, it's a pegging that suits him.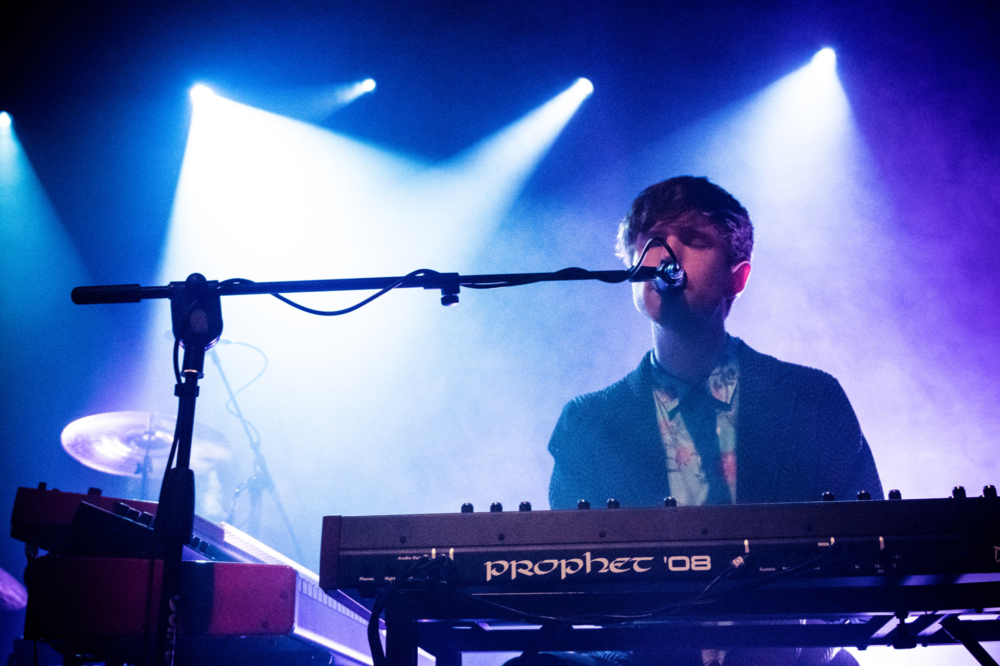 Photos: Cia Boheimer

Get your copy of the latest issue
Read More