Live Review
King Gizzard and the Lizard Wizard, Brixton Academy, London
21st February
They're a whirlwind that barely seems to cease.
King Gizzard and The Lizard Wizard are nothing if not prolific. Releasing five albums in the space of a year over the course of 2017, the cherries on what was a delicious already eight-album-strong discography, theirs is a creativity that knows no bounds. With a narrative of their aptly-named 'Gizz-verse' threading subtly through their records, riffs echoing forwards through releases, the band have created a world that feels very much their own. Performing a sold-out show at Brixton Academy, the psych rock septet demonstrated that what they do is far from style over substance, but rather, an immersive combination of the two.
Performing two sets with a fifteen minute interlude between the pair (because when a band releases five albums in a year, one no longer seems to cut it), the night was a celebration of everything King Gizzard and The Lizard Wizard have built. Psychedelic visuals cast an eerie glow through the darkened venue, creating an energy that right from the start feels thrillingly off-kilter. Theirs is a performance purpose built to amaze: the band's two drummers pound out rhythms with a thunderous power, while the group's self-modified instruments (created for the recording of 'Flying Microtonal Banana') only add to the display of dexterity.
Impressive though that is, it's not the focus here. The band perform in shadow and near-darkness, the spotlight reserved for the music and the energy they're creating. It's a whirlwind that barely seems to cease, excitement bridging the interval between performances so it feels like barely a pause at all. A string of songs from 'Murder Of The Universe' showcase the group at their destructive and conceptual best, while a series of cuts from endless album 'Nonagon Infinity' demonstrates just how much chaos the outfit are capable of creating.
For a masterclass in mastery, and a showcase of creativity within chaos, there are few - if any - who live up to the incessant momentum King Gizzard And The Lizard Wizard embody. Releasing five albums in a year would tire anyone out (hell, it was tiring enough to keep up with), but if tonight is anything to go by, they remain a group as energised as ever. What follows for the outfit remains unpredictable, as ever, but rest assured, this is a thrill ride that's showing no signs of slowing any time soon - the only thing left to do is hold on.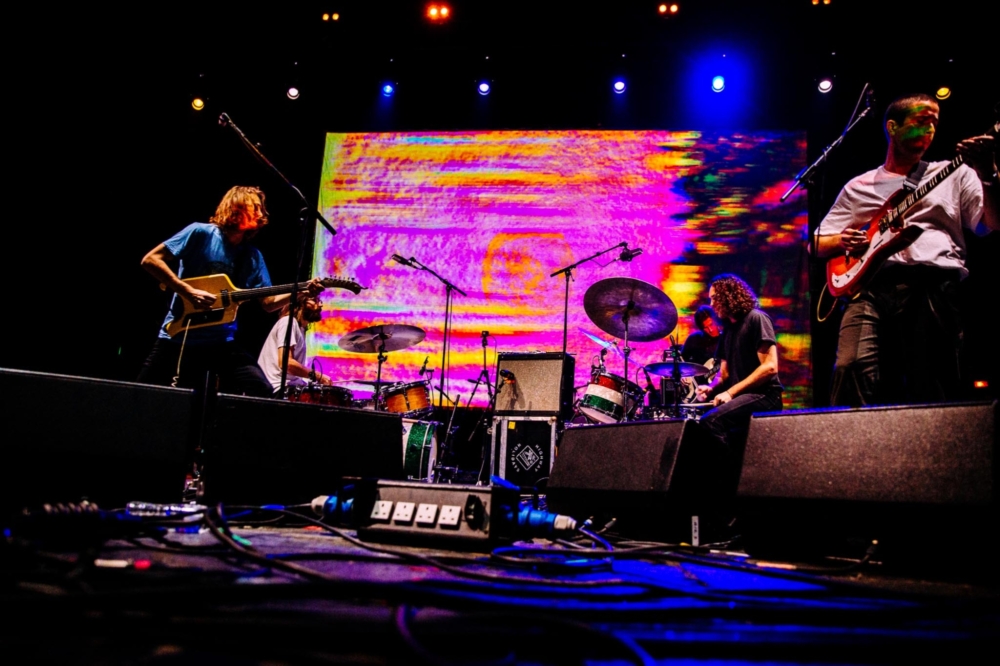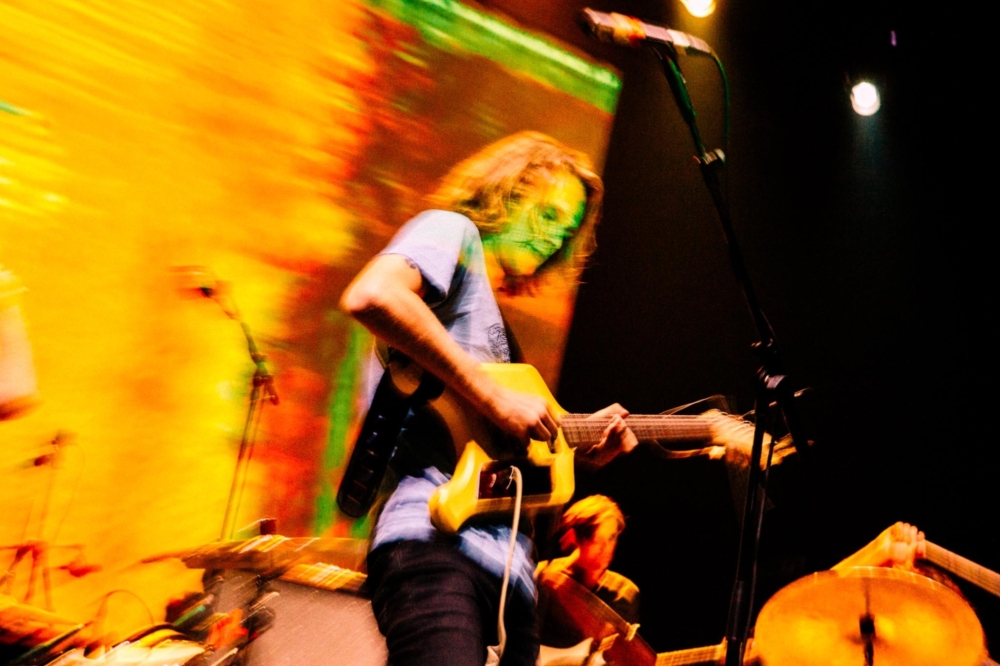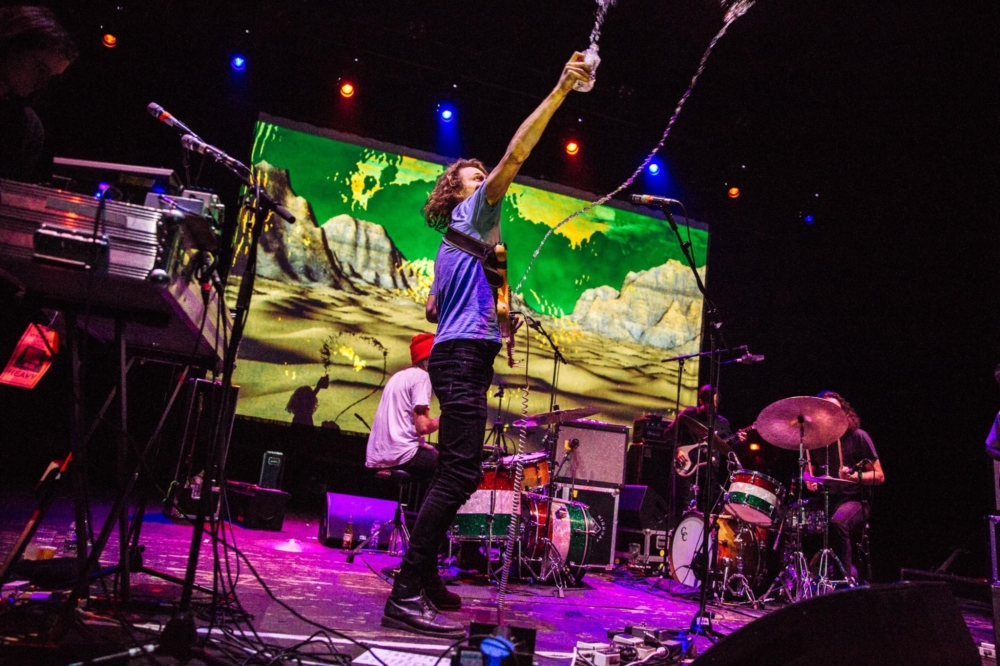 Photos: Phil Smithies
Read More