Live Review
King Nun, Boston Music Room, London
13th February 2020
This ain't no warm up: this is the show, and what a show it is.
It's cold outside, but the air in North London's Boston Music Room is hot and thick with sweat as King Nun tumble on stage with all the elegance of a runaway freight train. The foursome kick straight into 'Golden Age', an intense new track with monster riffs. Pints? Spilled. Party? Started.
Tonight marks a homecoming for Theo, Caius, James, and Nathan, who released their dark and gorgeous debut 'MASS' on Dirty Hit last year. "It's about escapism", announces Theo, "it's community. Losing ourselves. Having a good time", the rallying cry echoed in applause.
The set is superbly paced; short, sharp oldies like 'Sponge' and 'Speakerface' punctuate 'Black Tree and 'Heavenly She Comes'' gloom. From the album 'Mascara Runs', a frenetic pop-punk gem, earns one of the more enthralling mosh pits of the night (there's a lot to choose from) while 'Bug', whose earworm melody references Nirvana, finds the boys at their most fun.
King Nun honed their craft through countless support slots in the last three years, so to see them take the step to headlining is as rewarding as it is overdue. Two screens either side of the stage flash lyrics and archive footage, surrealist cartoons and block colours in tandem with the music, a nice touch that accentuates the fact that this ain't no warm up: this is the show, and what a show it is.

Noteworthy is how on point Theo Polyzoides is as frontman. Red hair matted and wild, top off, on stage one second and in the crowd the next, he's visibly in his element, a walking amalgamation of such icons as Richard Hell, Gerard Way, Richey Edwards, and a real dab hand at entertaining a room. The whole band are on that level, churning out visceral noise like they were born to.
Far too soon, 'Tulip' closes the magnificent chaos complete with stage invasion, and with a final impromptu encore of 'Greasy Hotel', King Nun skulk back off into the shadows from which they came.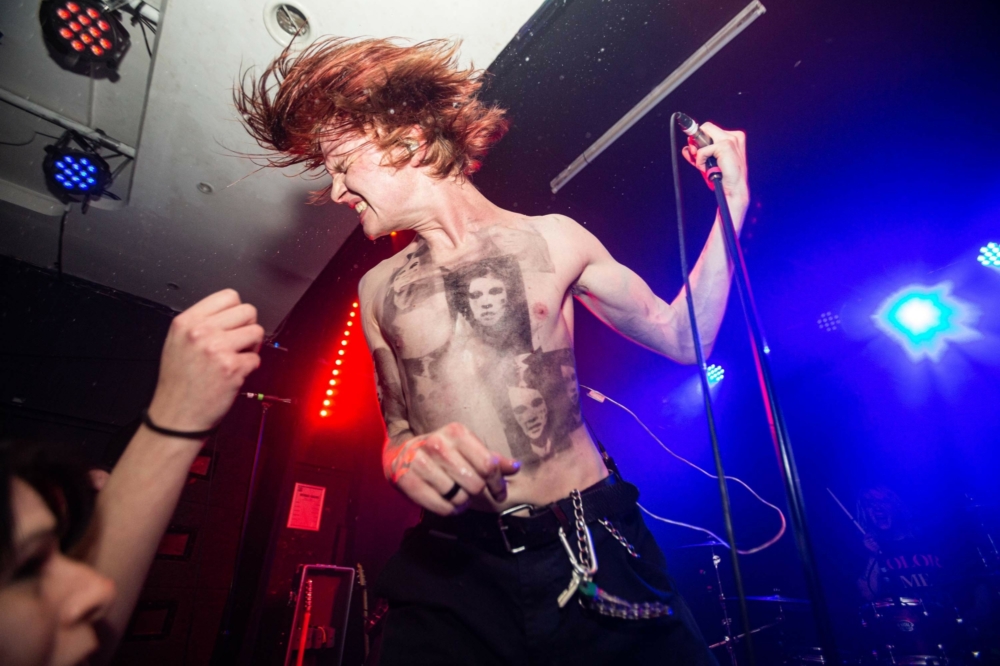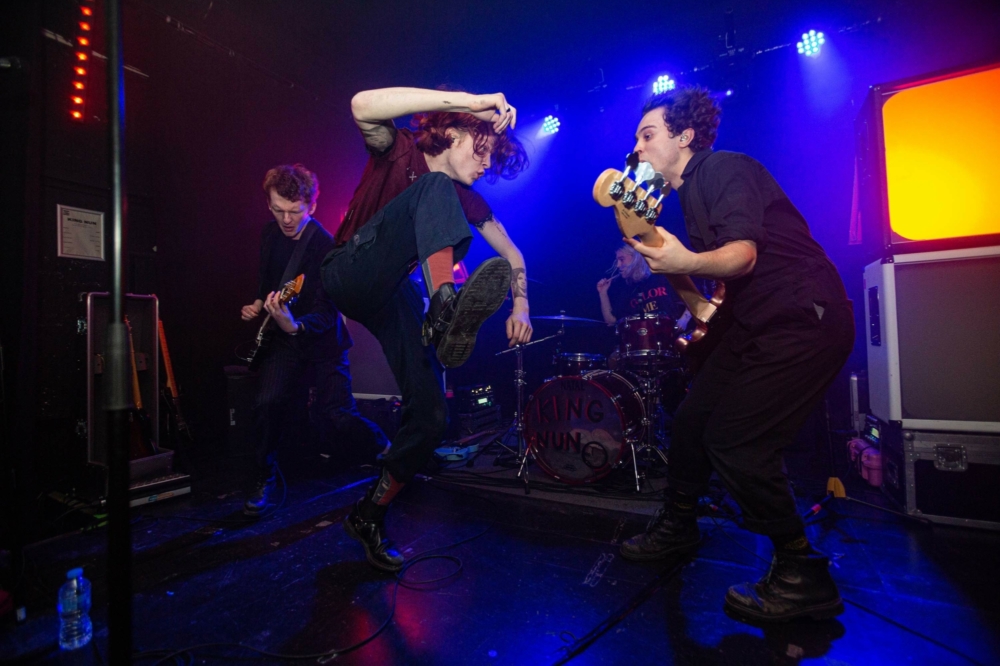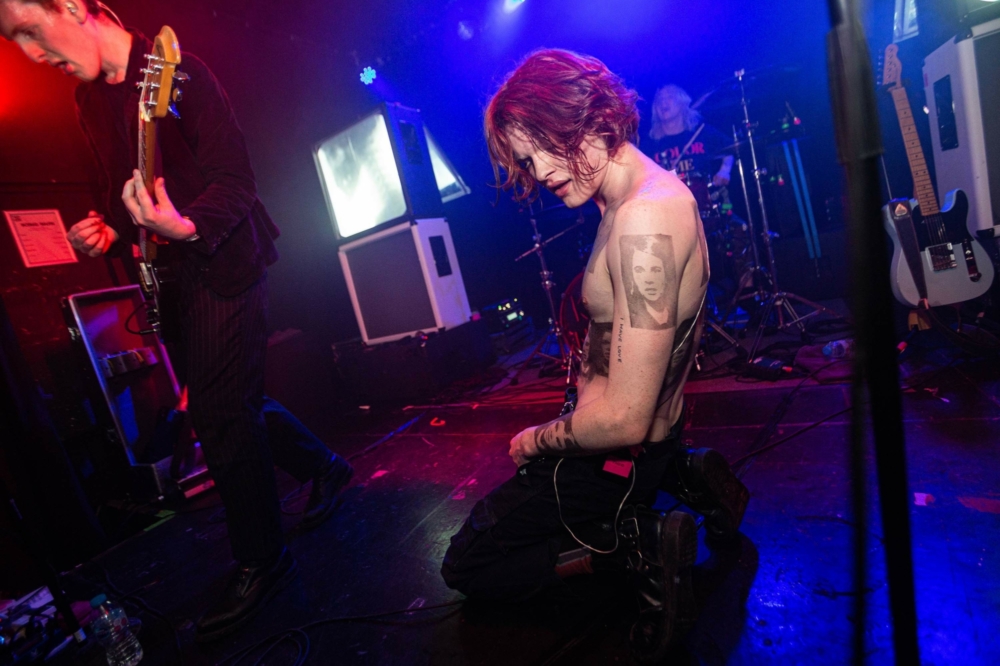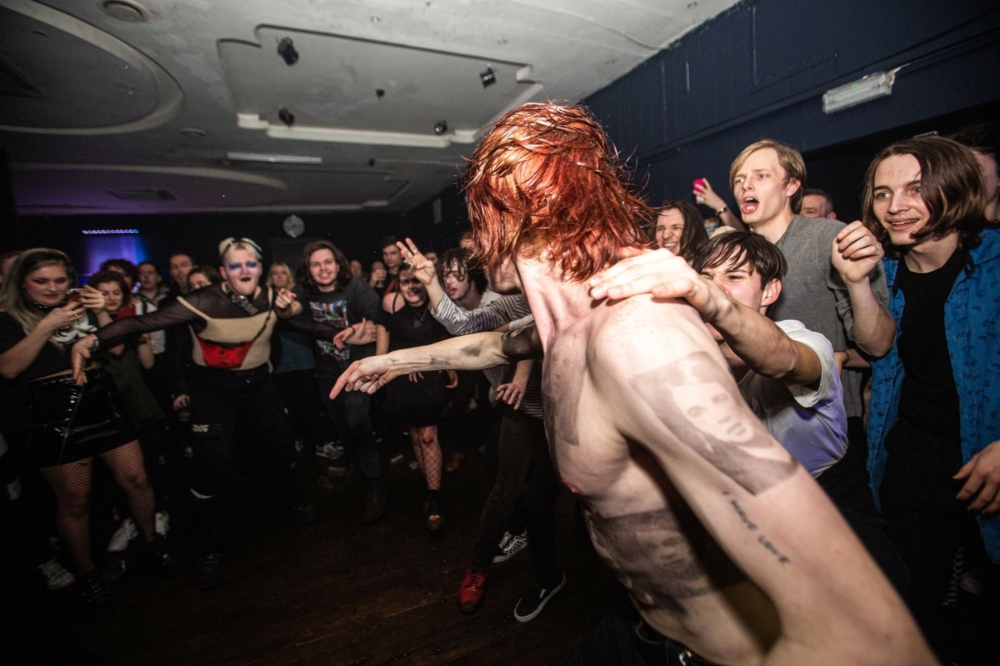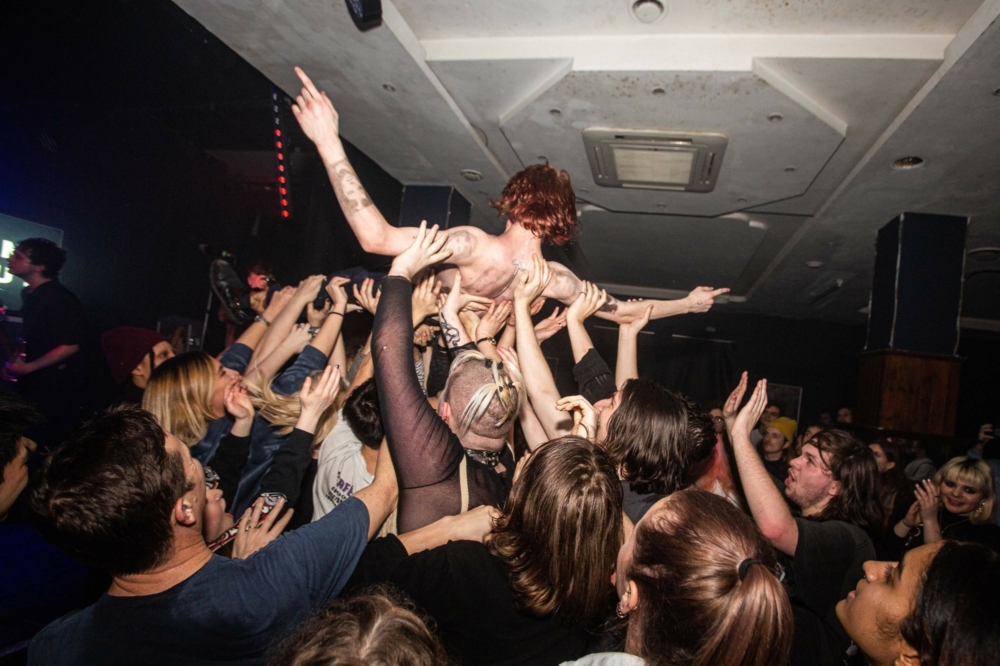 Get your copy of the latest issue
Read More