Album Review
King Nun - LAMB
4 Stars
Tethered to their own driving core of exploring the increasingly-complex human psyche.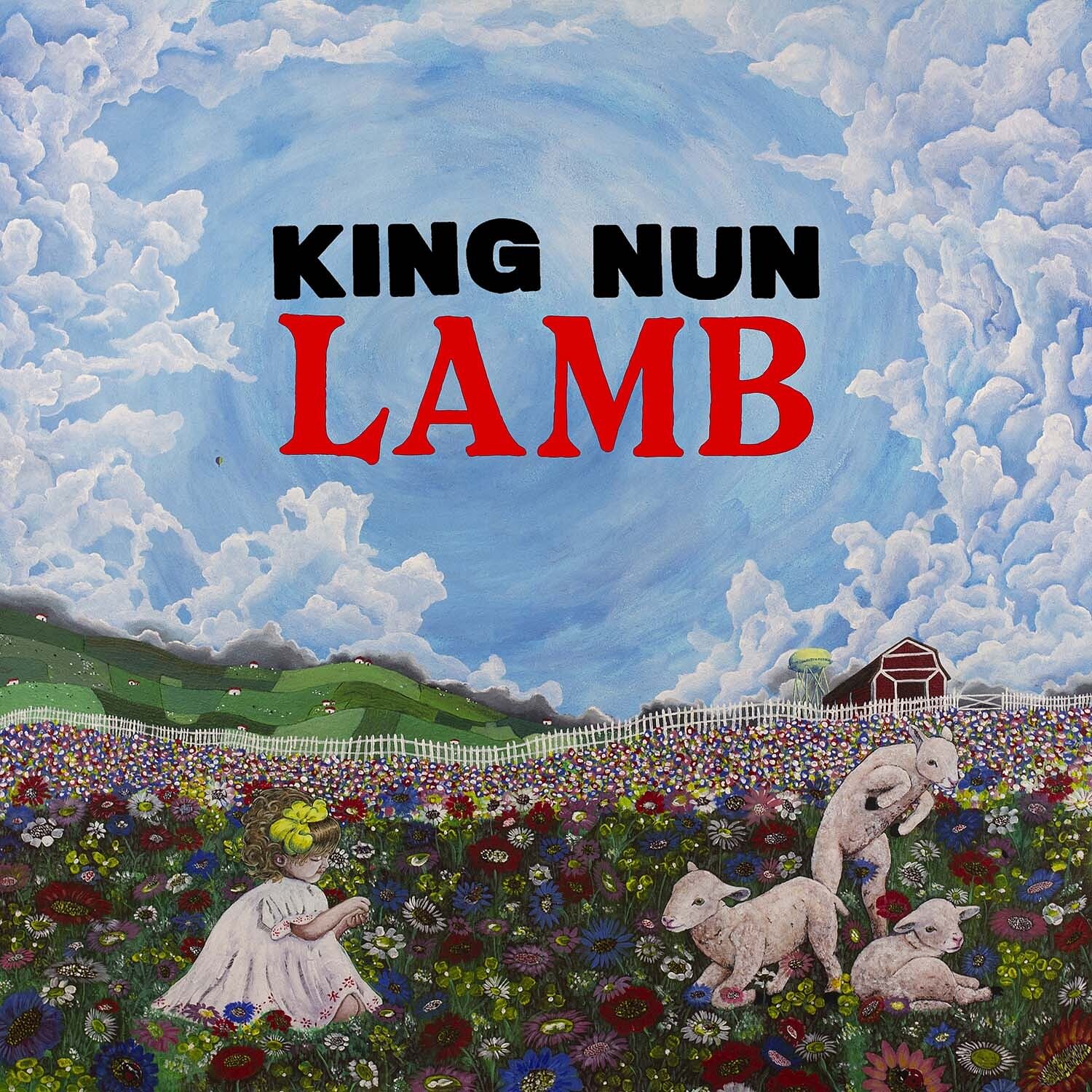 It's been four long years since London rockers King Nun released debut LP 'MASS'. In that time we've faced a pandemic, global economies have crashed through the floor and the planet has continued to heat up to unfathomable levels. It's that bleak state of the world that provides the wrought iron spine of this fervent follow-up, 'LAMB'. It opens with 'Golden Age', a furious blast of punkish energy. "Kiss the toe and lick the heel / Of every mother fucker here," offers a choice couplet decrying the need to work back-breaking jobs while still not earning enough to get by. 'But We Live On The Beach' is an ostensibly upbeat number that deals with people leaning on substances as a crutch to cope; what used to be a holiday or a break from the real world is now home for many. Across the runtime of 'LAMB', King Nun evokes everyone from Foo Fighters to Frank Carter and the Rattlesnakes. The real accomplishment is in how they never lose their own identity despite it all. Whether vocalist Theo Polyzoides is doing his best Brian Molko impression on 'Sinking Feeling' or the band is lashing out in all directions on the combustible instrumental track 'Escapism', they are tethered to their own driving core of exploring the increasingly-complex human psyche. 'LAMB' sees King Nun pick up where they left off in fine fettle. Brimming with a confidence and maturity that few manage just two albums in, they show that no matter how bad everything may be getting, you're never alone.
Art Attack
Frontman Theo Polyzoides and new recruit Ethan Stockley-Young let us in on the story behind the 'LAMB' artwork.

Theo: Way before we recorded anything I knew the name of the album would be 'LAMB', which in that context would imply naivety, innocence, and because of those things, maybe even a sense of melancholy. This title would stand to highlight the themes that would string each song together and directly contrast the heavy sound of the album as a whole. It was very important to us then that we had an artwork that would function in the exact same way as this title. Eventually, thinking about this for months on end and hunting for reference points, I realised that we would need something that would look like a kids' storybook cover, something in the same vein as the works of Eileen Soper (the artist most famous for creating the original Enid Blyton book covers 'The Faraway Tree', 'The Famous Five', etc) The problem was that this meant that the cover had to be a fairly elaborate painting and no one in the band at that time had the skills to pull something like that off. It was very fortunate then that Ethan officially joined the band after working with us on recording the album. We've always been huge fans of his paintings and his ability to work with a strong definite style as well as being able to give them a sense of realism. He and I worked on the basic arrangement of the painting for a few days before we handed the whole thing over to him to go at it.

Ethan: I spent four months in my underwear covered in paint on the floor of my bedroom manically calling Theo at 3am on the cusp of actually losing my mind over this painting. I'm such a perfectionist when it comes to art, I will get 90% of the way through a piece only to douse the canvas in black paint and start over. I don't think I've cared so much about a piece of art ever. Getting to be a part of this record and the thought of people being able to see one of my paintings in a record shop is such a mind bogglingly cool concept. Also the painting is fucking massive. I did not need to make it that big.
Read More
Featuring King Gizzard & The Lizard Wizard, IDLES, Tkay Maidza, Sleater-Kinney and more.