Festivals The Maccabees shine brighter than ever with their Latitude 2016 headline slot
The South London band of brothers take to the top spot with gusto.
Earlier on Friday evening, The Maccabees admitted to being plagued by nerves ahead of their Latitude headline set. As they take to the stage amongst the shimmering entrance of 'Given To The Wild', they don't seem to have shifted. It's all smiles, but each nervous glance out at the huge main stage crowd amassed before them is cut as short as possible, Orlando Weeks' eyes fixed firmly to the ground. It only ups the charm factor, though – as they beautifully drift from 'Wall Of Arms', through 'Kamakura' and 'Ribbon Road', it's a soft start, but one that shows The Maccabees don't need flashiness to prove their worth.
The pace is upped with 'Love You Better', inspiring the first crowd-wide singalong of the evening. As it's swiftly followed up with mammoth renditions of 'Precious Time' and 'Can You Give It', the band feel awoken – those jitters shrugged off, guitarist Felix White plays the perfect hype man, screaming for sing-alongs, pogoing and a sea of clapping hands, every request honoured immediately.
A perfect run through of every step that's got The Maccabees to this world-beating height, they then duck into their earliest days, with 'Latchmere' dedicated to the South London haunts this band of brothers still call home. 'X-Ray', the first song they ever released, finds a new life on this huge platform, still sounding as vital now as it ever did.
That's the beauty of The Maccabees – no frills or show-offery plays into their success. They allow themselves a burst of confetti for an encore of 'Marks To Prove It' and – but of course – 'Pelican', but otherwise it's a stripped-back and affecting as it comes. A golden moment for a band who've never shone so bright.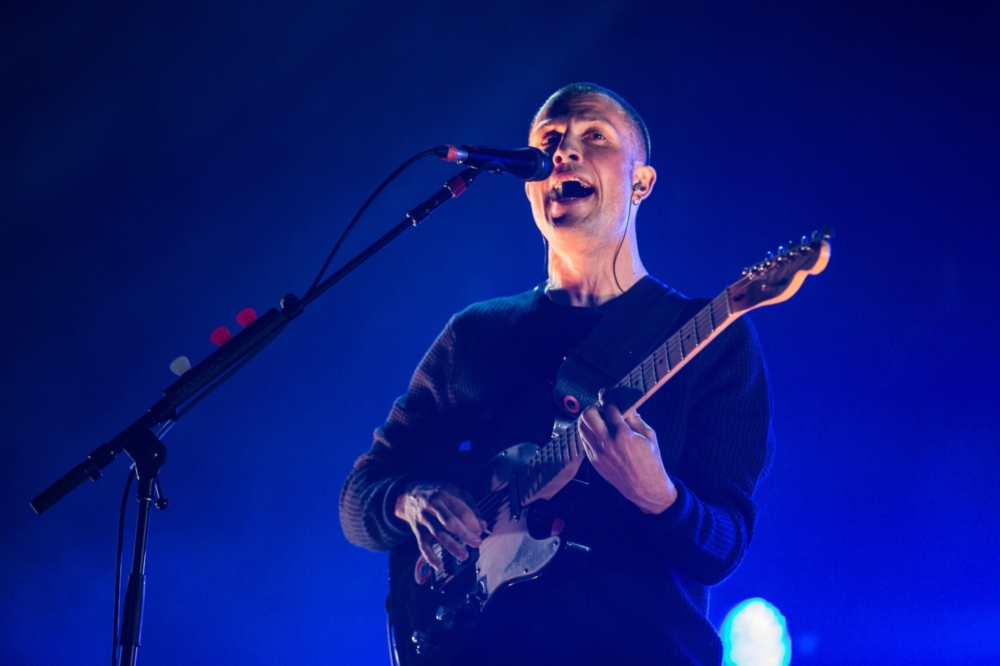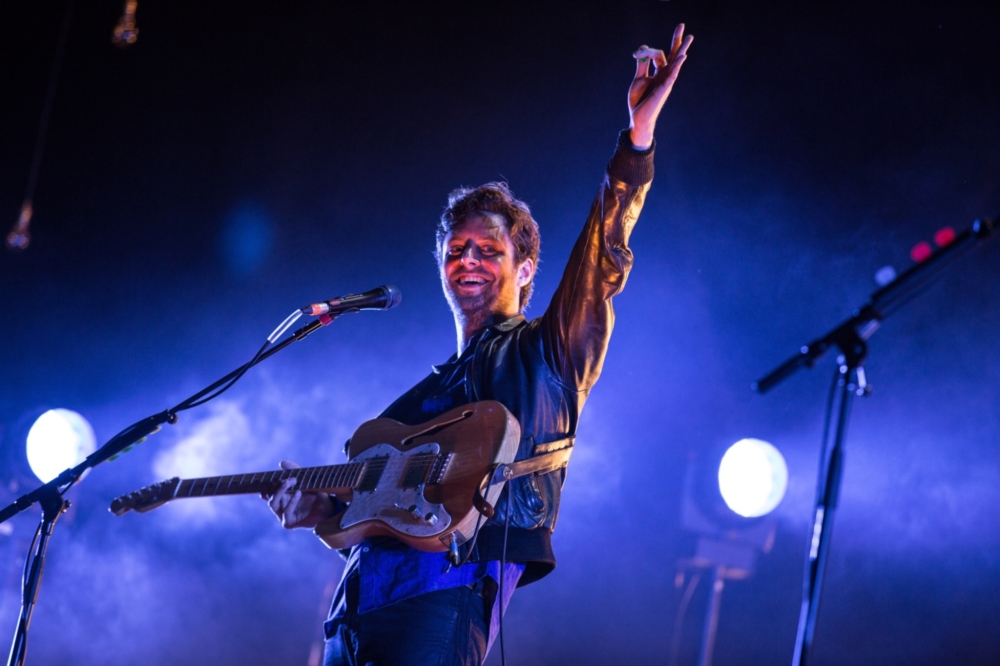 Get your copy of the latest issue
£20
Read More