Festivals Yeah Yeah Yeahs make a crushing return and LCD Soundsystem cover Chic on the first ever day of All Points East
The festival, set in London's Victoria Park, also welcomed Glass Animals and more.
There's nothing like stepping through the gates of the first festival of the summer. All Points East is a new, fortnight-long festival in London's legendary Victoria Park, and sees the doors thrown wide open for a brilliant summer on a muggy Friday night in Hackney.
There's little room for introspection across today's line-up; with early sets from Confidence Man, Superorganism and Young Fathers, bombastic energy is firmly the order of the day. This is, predictably, carried on in earnest by Glass Animals. Taking to the festival's cavernous main stage, Dave Bayley and co reassert their dominance within minutes, as a perfect festival band.
Taking a chunk of time off after touring second record 'How To Be A Human Being' relentlessly last year, the relief to get back on stage is palpable, and their shiny, springy alt-pop is taking to even greater heights via the energy and wide-eyed grins it's transmitted with. 'Cane Shuga' is a pummelling series of rising and falling bass, while first album cut 'Gooey' sees Dave clamber into the front rows, showing again how he's becoming a captivating frontman, with every naysayer in sight firmly on the band's side by the time 'Pork Soda' comes to a sparkling conclusion.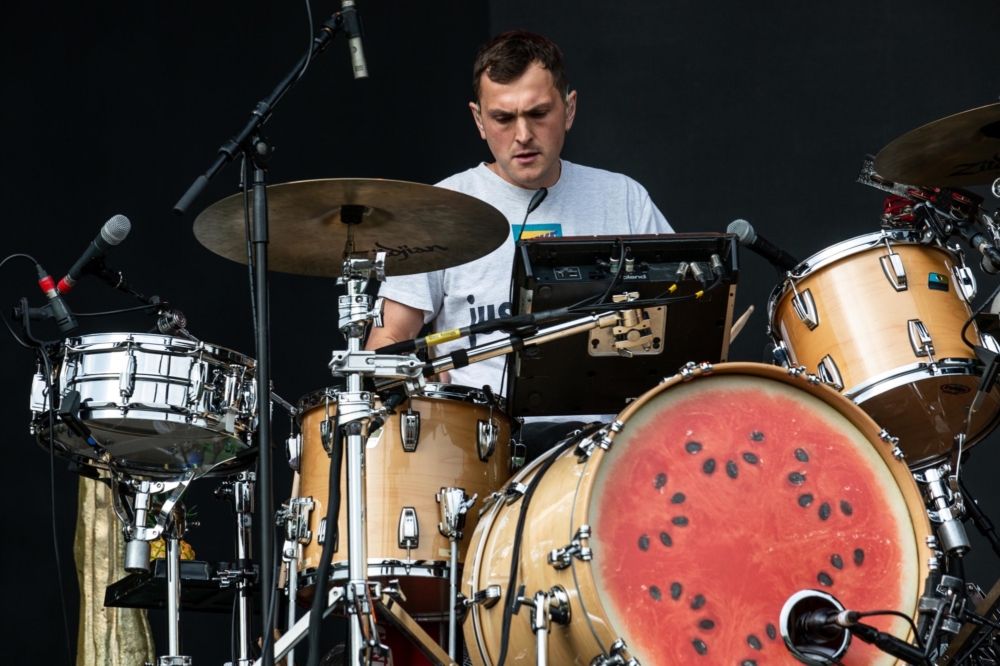 Another band who are most definitely happy to be back is the Yeah Yeah Yeahs. It's been five years since the trio have played on UK soil, as Karen O points out, but when you can arrive on stage and bash out an opener of 'Y Control' like it's nothing, you needn't be worried. A decade and a half after the band's debut, Karen remains a stunning frontwoman, bounding her way around the stage and goading the crowd into giving just as much energy as she's exuding. They, of course, oblige. The singer is impossible to take your eyes off, as she barrels her way through a simply huge singalong for 'Gold Lion' and stretches her voice to its brilliant limits on 'Sacrilege'. After all, there's only a handful of performers that could warrant having their name sewn into the bum of their trousers, or pull off knee pads, for that matter.
It's only as the set carries on that you remember quite how many anthems the band possess. All of 'Soft Shock', the predictably crushing 'Maps' and 'Cheated Hearts', which is given an extended outro before coming crashing down into a carnival, complete with 'Y' confetti. It's 'Heads Will Roll', though, that remains the band's calling card, the perfect balance between rock and disco; as crushingly heavy as it is instantly danceable. Karen knows it, and can't hide the grin as it gets the best, most unhinged reaction the festival sees all day. There's just time for a lightning-fast crash through 'Date With The Night', and just like that, in the space of an hour, five years disappears into the distance, and one of the greatest live bands in the world are back.
Not an easy one for LCD Soundsystem to follow, then. Having brought his 2ManyDJs collaboration Despacio to the festival all weekend, DJing all afternoon and into the evening, James Murphy could be forgiven for being a bit weary, but he still belts out the opening one-two of 'You Wanted A Hit' and 'Tribulations' with as much gusto and sardonic wit as ever.
It's been two years since the band first returned for a reunion tour, and with new album 'American Dream' under their belt, it feels like they're firmly back, and tonight only serves to affirm that. Big-hitters 'Losing My Edge' and 'New York, I Love You But You're Bringing Me Down' are swapped out, with space given to the sprawling, creepy 'How Do You Sleep?', 'American Dream"s brilliant centrepiece, and the album's skittish closer 'Emotional Haircut'.
The sense that the band now have nothing to prove, and deserve their place again, is palpable, and even sees Nancy Whang lead a gloriously carefree run-through of Chic's 'I Want Your Love'. 'Dance Yrself Clean' and 'All My Friends' close the set with as much emotional power as ever, but it's the newer introductions that really point the way forward for LCD Soundsystem tonight, and show a band here to stay.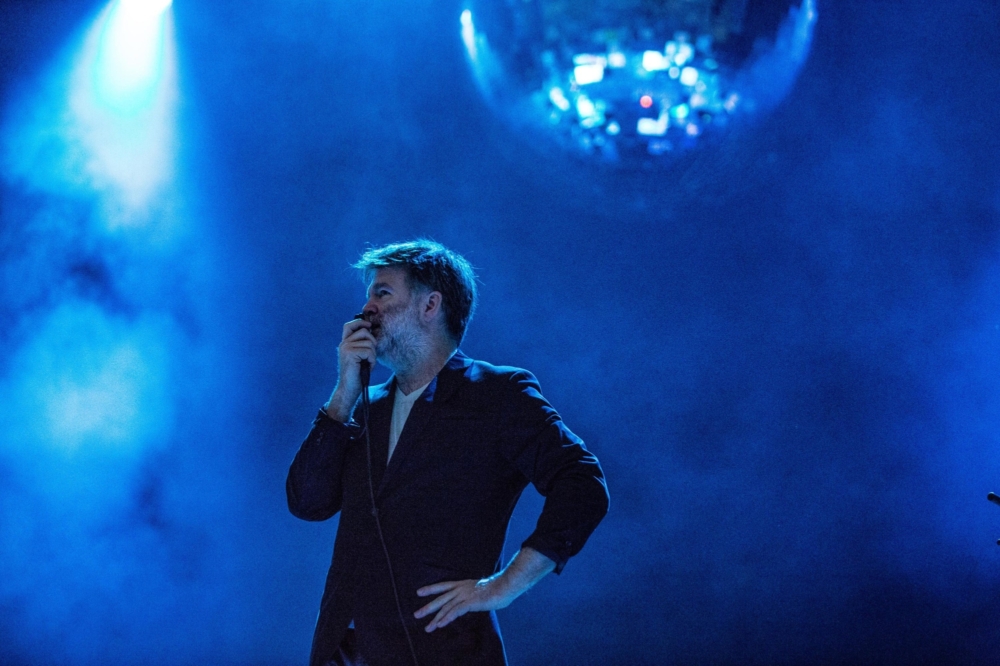 Photos: Emma Swann / DIY

Get your copy of the latest issue
£10
Read More