Live Review
Los Campesinos!, Forum, London
13th October 2018
An anniversary show for the band's first two records turns into an all-encompassing documentation of a decade of brilliance.
Anniversary tours are a strange beast. The year's live music schedule is now peppered with nostalgic looks back at classic albums to celebrate their significant birthdays, and a great deal of them tend to come from bands that have slightly lost their way on recent records, harking back to a time when their music felt more vital.
Los Campesinos! don't quite fit this mould though, and neither does tonight's gig at London's Forum, a celebration of the ten-year anniversary of their first two albums, 'Hold On Now, Youngster' and 'We Are Beautiful, We Are Doomed'. Sure, there are hefty doses of nostalgia in hearing rarely-played songs from albums that everyone in attendance played to death in their formative teenage years, but the show doesn't feel defined by it, and said audience members have stuck by the band religiously across the last decade. Throughout the near-three hour show, countless crowd members excitedly bump into old friends at the bar, or in the smoking area at half-time, or in the scramble to get a much-desired space on the floor of the tiered venue, friendships built with significant help from the music of Los Camp! ten years ago, and carried through the next decade alongside the band's four subsequent LPs.
The show is split up into two sets, with the first featuring just songs from the first two records, including rare showings of the Panic! At The Disco-worthy titled 'This Is How You Spell "HAHAHA, We Destroyed the Hopes and Dreams of a Generation of Faux-Romantics"' and '…And We Exhale and Roll Our Eyes in Unison', as well as a much-loved cover of Pavement's 'Frontwards', rolled out for the first time since 2010. Los Camp! are a significantly different band today than the one which released the two records in 2008, but there's no sense of the band resenting their previous form, no matter how removed from those former selves they might feel now, and their appreciation for the tracks clearly remains as strong as the crowd's, as they thrash through twelve early cuts before taking a half-time break.
Across the next 90 minutes and 23 songs in part two, the band go on to show just why and how they've become one of the UK's most-loved cult bands across the last decade, dipping into all corners of their discography and pointing as much to the future as they just looked back into the past. From the moment they re-emerge to run through 'I Broke Up In Amarante', the first single shared from last year's 'Sick Scenes' LP, the idea of tonight being purely a nostalgia trip is rubbished: the track is yelled back at the band with the same fervour - if not more - than the older cuts. On the studio version of the track, a song that deals with the struggle of depression, Gareth Campesinos! calls to his bandmates to back him up while singing the song's refrain alone ("Nah, I'm gonna need you to help me out," he pleads). Tonight, the call is met by two-and-a-half thousand sympathetic voices raising together, a tear-jerking encapsulation of a band whose fans have helped them through the last decade as much as it's gone the other way, and a genuinely emotional moment of togetherness.
These kind of moments continue throughout the second set, from the heart-wrenching 'The Sea Is A Good Place To Think Of The Future' to a vital, urgent run-through of 'For Flotsam' and an unexpected live debut of 'Coda: A Burn Scar in the Shape of the Sooner State' from 2010's 'Romance Is Boring'. Predictably, every single one is met with fervent singalongs, reaching fever pitch with the chanted finale to closer 'Sweet Dreams, Sweet Cheeks'.
Back in 2008, with the release of the first two albums and the commercial success of single 'You! Me! Dancing!', Los Campesinos! were a significantly buzzy prospect. Chasing that buzz in fifth gear for the following decade could've seen a very different band standing in front of us today - or no band at all - but in stepping back from often suffocating full-time element of being in a band, and writing, recording and touring on their own terms and in their own time, they've taken up a slightly unusual but vital place in British music, one which makes irregular nights like this even more special, a comprehensive run-through and celebration of a decade's worth of music whose importance to this crowd can't be downplayed. Here's to the next ten.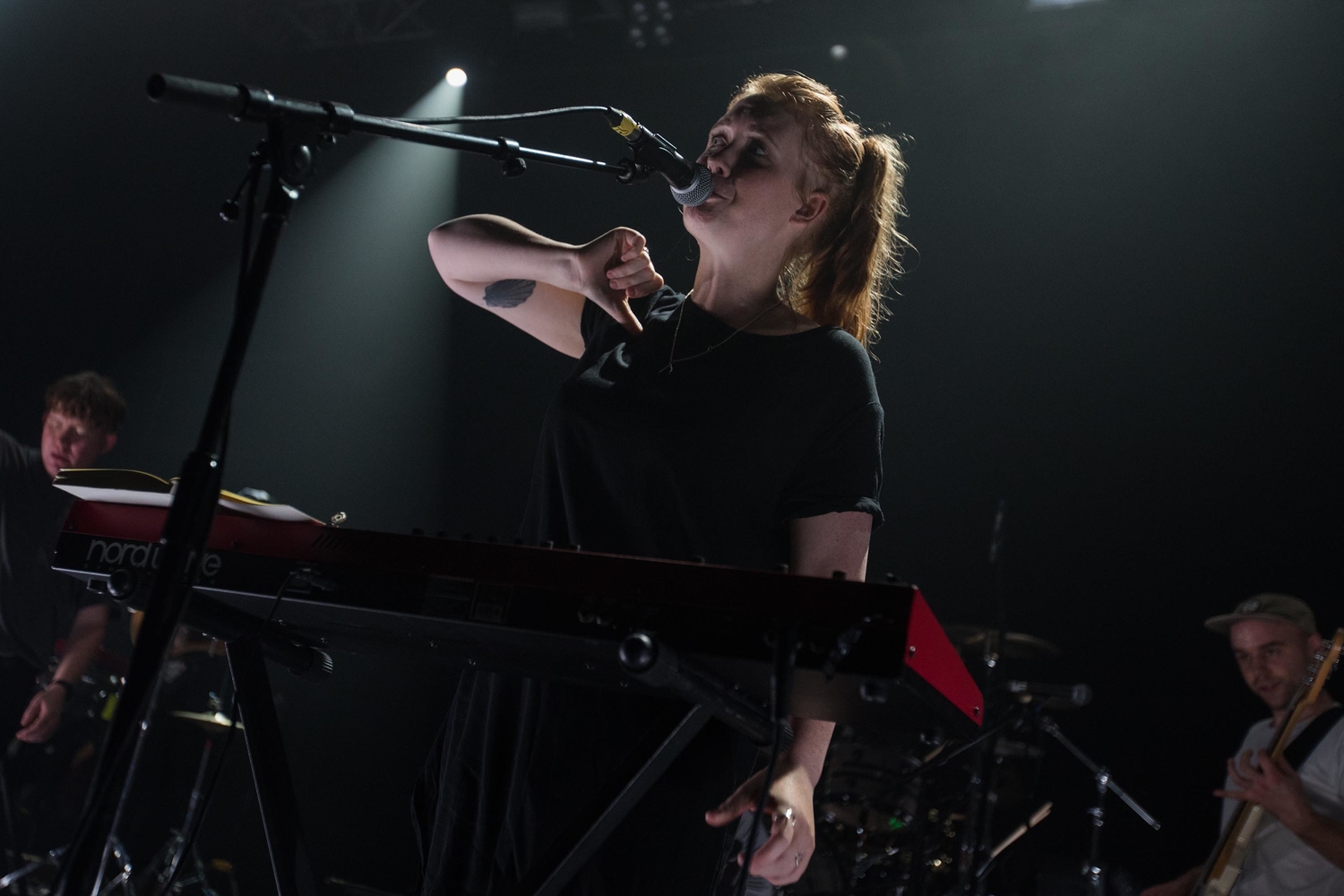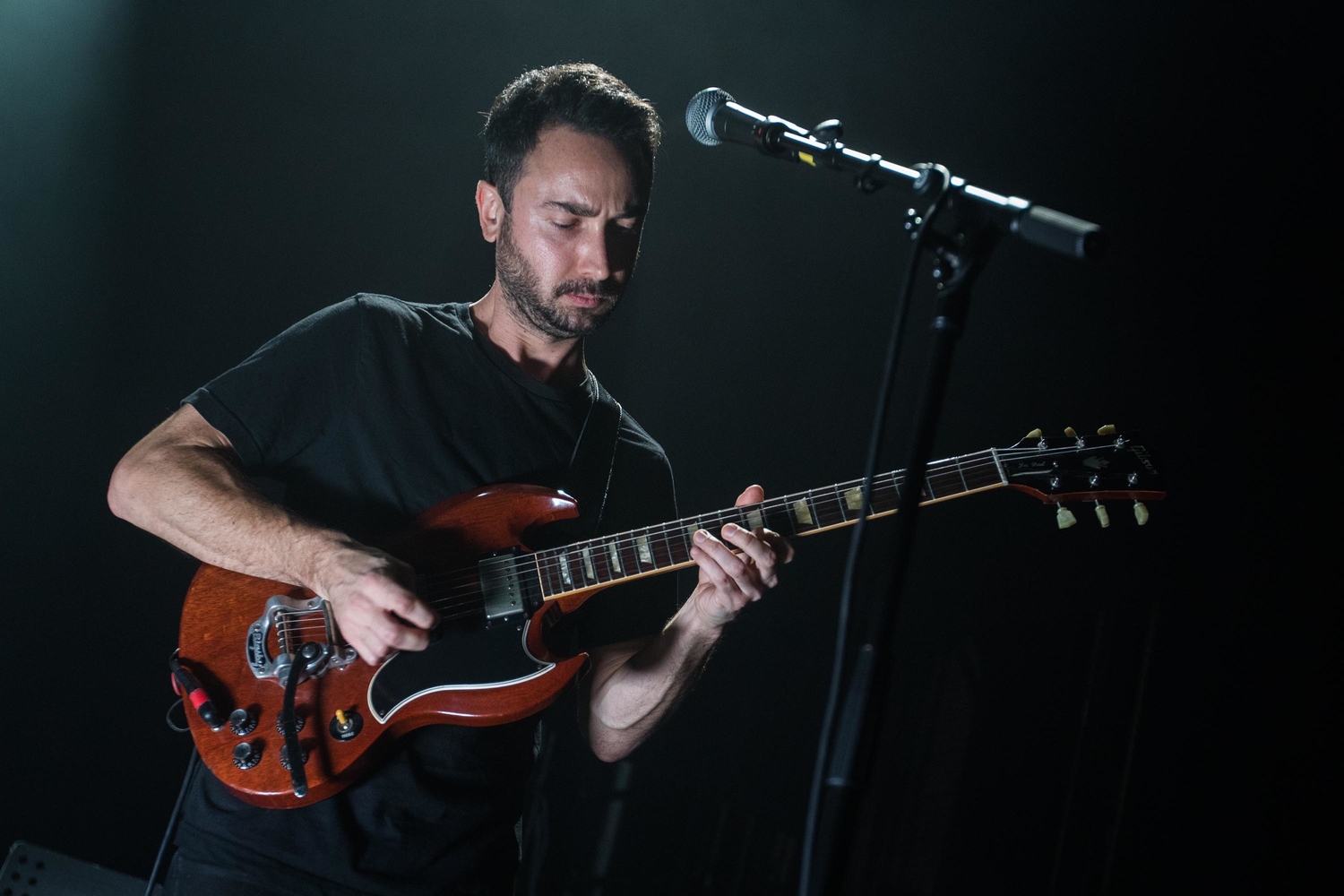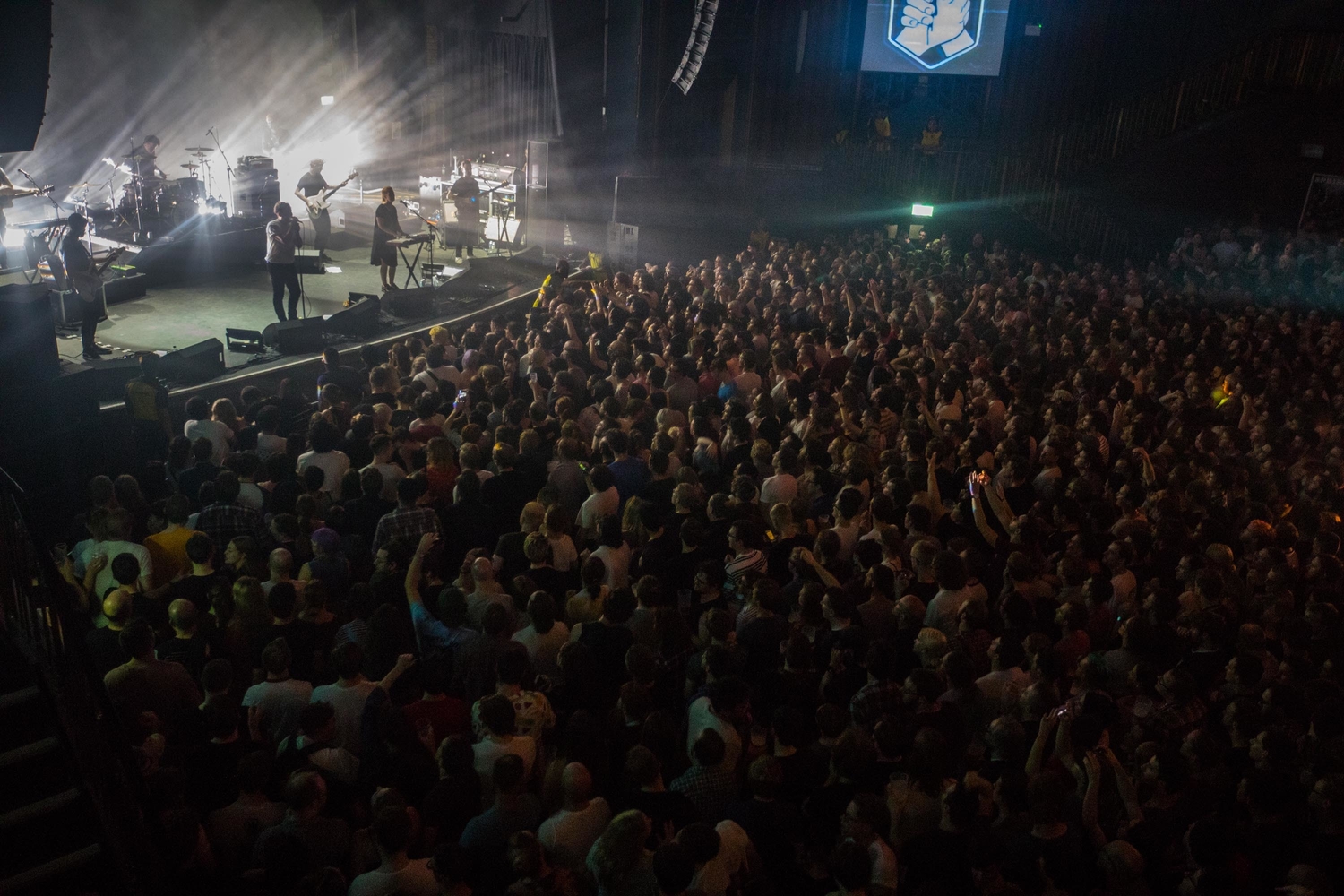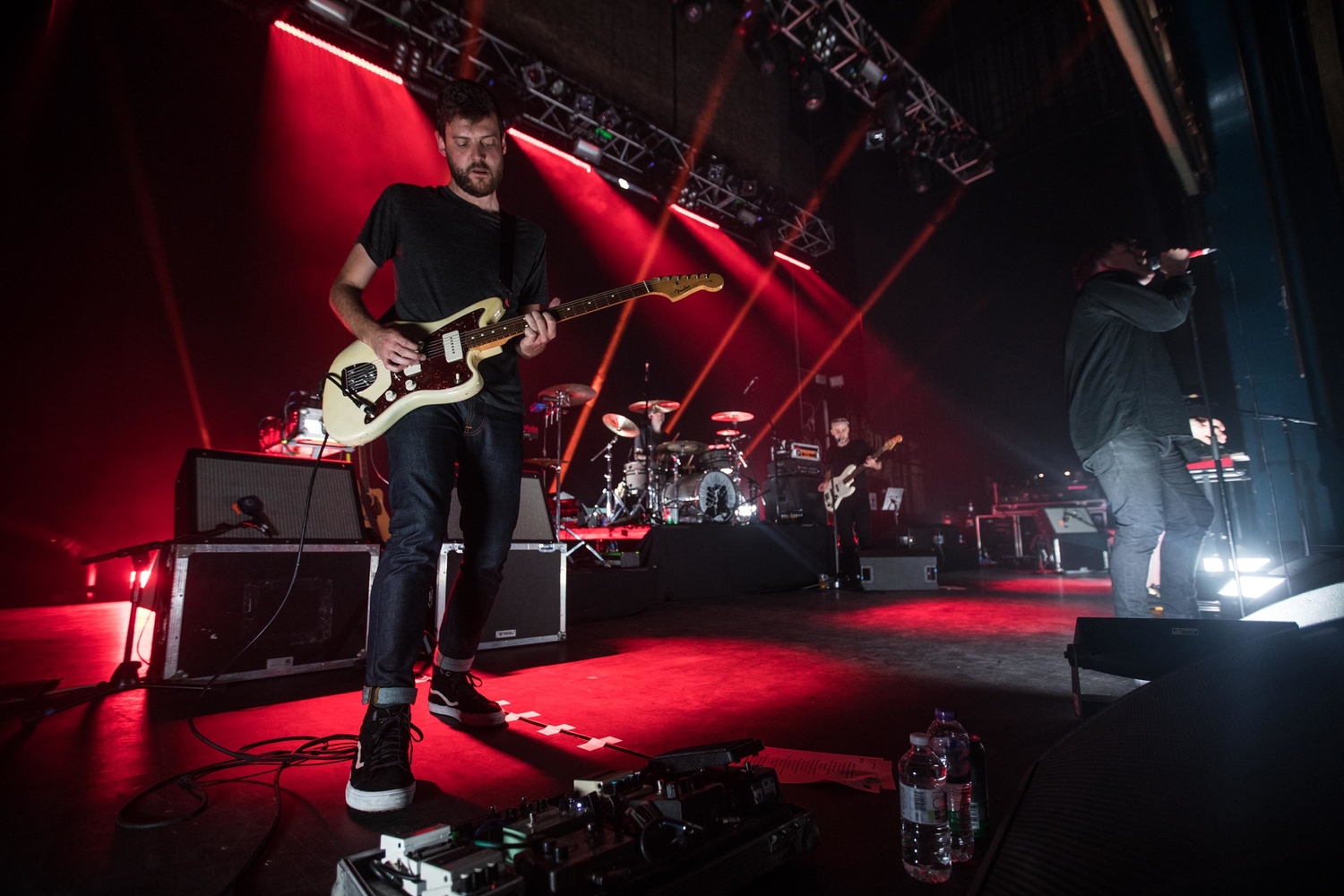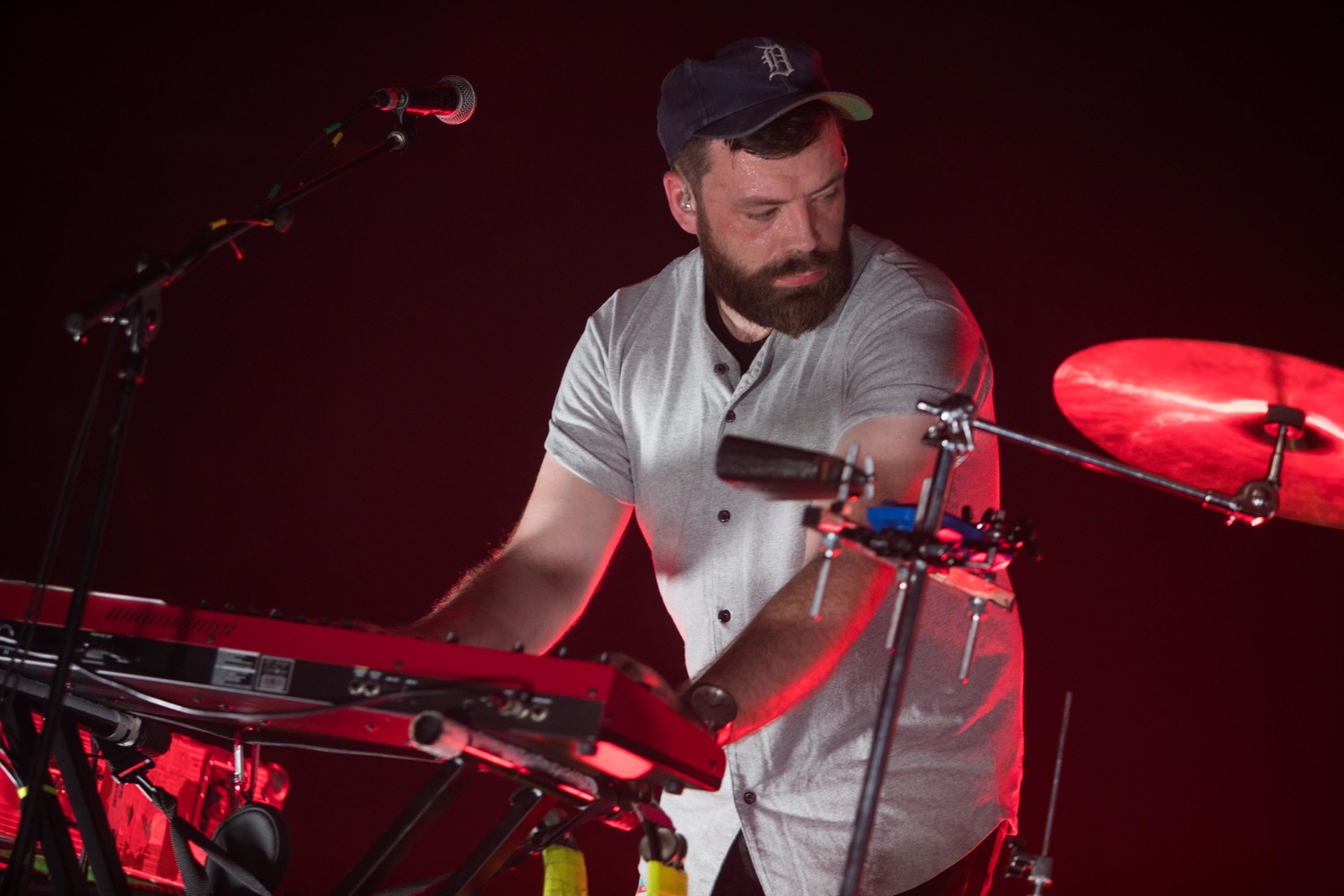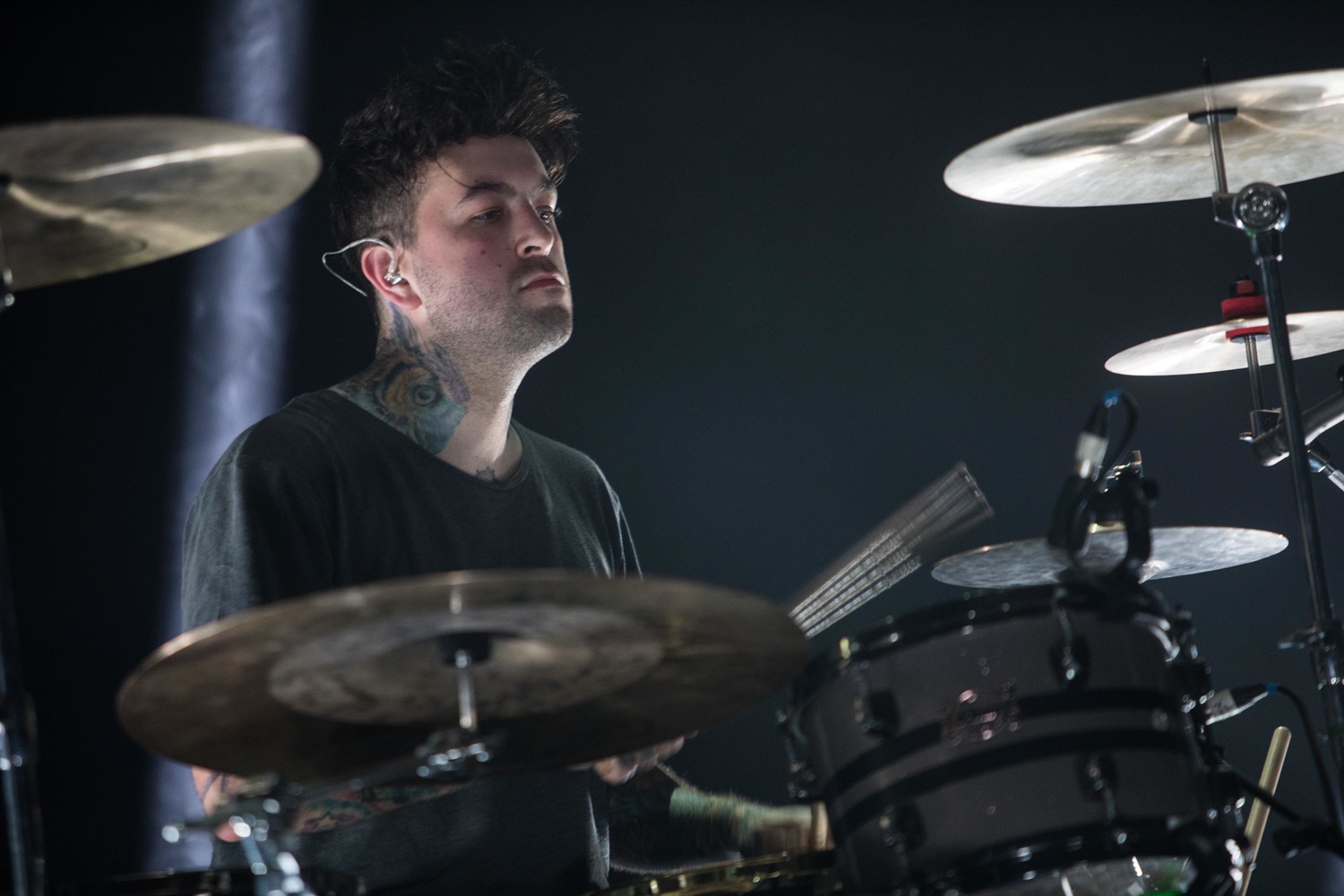 Read More
Featuring James Blake, Romy, Marika Hackman, yeule and more.