Festivals Metronomy, The Horrors, Pet Shop Boys and more lead the Saturday charge at Benicassim
And the prize for today's best new thing? Bodega, natch.
If Benicassim's hordes of party-goers were feeling a bit rough after a big Friday night, they could be forgiven for being a little hazy as to what year they'd woken up in. With a trio of the mid-late '00s indie hopefuls (The Horrors! Metronomy! Er… The Kooks! Although let's just gloss over them!) leading the bill, it'd almost be nostalgic if two thirds of said crew weren't still so damned exciting.
There's still plenty of other treats to be found, from the golden oldies to the new charge, however. And there's none more treat-some of music's fresh new guard than New Yorkers Bodega. Standing on stage, reading excerpts from a book on subconscious thinking as a series of robotic voices deadpan 'OK Computer'-esque phrases behind him, there has perhaps never been a band so gloriously brilliantly out of place than singer Ben Hozie and his cohorts at this particular festival. And yet, despite the supremely pretentious-in-a-good-way stylings of the quintet, who lace their driving post-punk with references to Warhol philosophy and consumer guilt in a way that just shouldn't work in this setting, Bodega are such an infectious, undeniable live band that they win over the tent regardless. Co-vocalist Nikki Belfiglio struts and points her way around the stage, like a very pissed-off cheerleader, while the likes of debut single 'How Did This Happen?' and an extended, hypnotic 'Can't Knock The Hustle' have people busting moves all over the shop.
Over on the second stage, The Horrors have somehow managed to conjure up their own weather system, bringing some suitably whipping winds that cut through the weekend's constant sun to create the kind of tempestuous, moody atmosphere that's pathetic fallacy in its finest form. Tumbling around the stage in ripped, draping black, singer Faris Badwan steers the ship, anchoring the dark industrial throb of 'Machine' and the swirling fairground nightmare of 'Who Can Say' down into the ground. Maybe it's just sweet relief to have a break from the intense heat for an hour, but tonight, The Horrors sound majestic; 'See Within A Sea' is still a creeping wonder, while a closing 'Something To Remember Me By' is an understated bop of the highest calibre.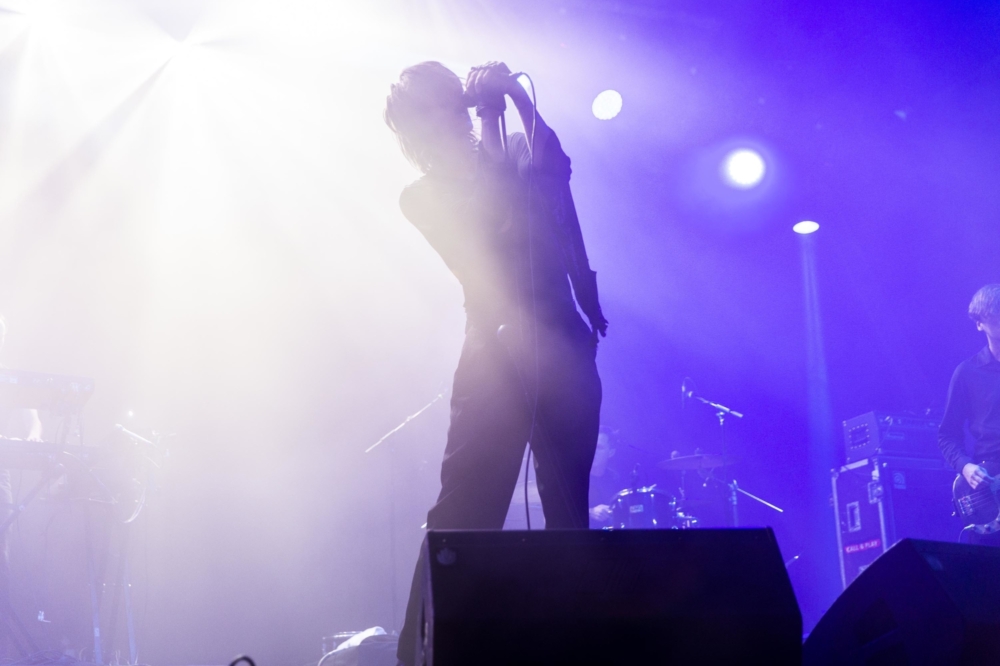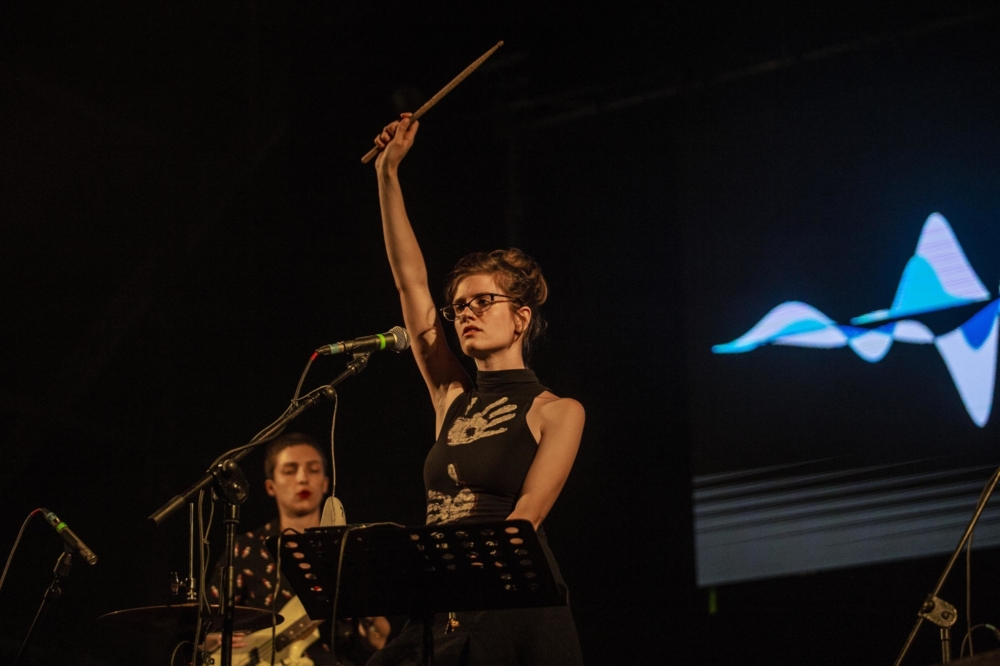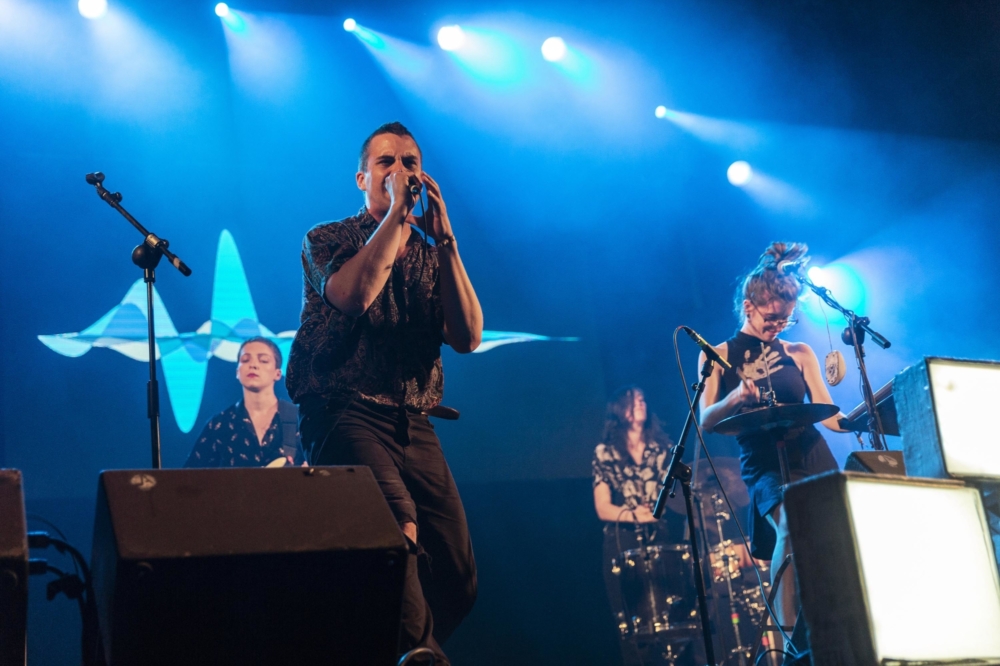 Over on the main stage, it's the turn of synth heroes Pet Shop Boys to take the top spot. But despite their undeniably legendary status, there's something that just doesn't quite click here tonight. With a crowd that largely skews along the 16-25 age range, it's not that people here don't like them – lord knows the reasonable-sized throng gathered are giving it a damn good punt – it's just that they don't really know them. Stick on 'West End Girls' and everyone'll have bit of a dance in an "oh I actually recognise this one" kind of way, but for the most part you can feel the disconnection in the slightly flat atmosphere emanating around the field. 10 extra points for Neil Tennant's very excellent silver hologram jacket though. Well done, Neil.
Belle and Sebastian could easily also fall into the 'slightly too heritage' camp, but tonight they seem to be doing everything in their power to fit the particular niche needed. Regaling the crowd with tales of how he met his wife at the Go Kart track down the road 14 years ago and inviting hordes of people on stage for a dance, Stuart Murdoch (wearing, amusingly, a t-shirt bearing the phrase 'One Hit Wonder') is in crowd-pleasing mode. Largely ditching the most quintessentially Belle and Sebastian songs (read: the moony, twee gems they made their name with) aside from a run through of 'The Boy With The Arab Strap' and 'I Want The World To Stop', instead they prioritise the cheerier, more immediate side of their arsenal. It fits the brief, although maybe a few more classics would have been nice.
Though Metronomy have been back from their self-imposed touring exile for a while now, their actual live outings have still been reasonably sporadic. It means that, when they do pop up, the changes seem more pronounced, and tonight Metronomy 3.0 have found a new groove. Dressed all in white, there's still the unified sense of camaraderie here, but more than ever it feels like Joe Mount and his band – live now, as much as on record. With touring member Michaell Lovett in place, it frees up Joe to command the stage without always being stuck behind an instrument, and there's something endearingly ridiculous about the not-exactly-rock'n'roll frontman wide-legged and riffing with the wind in his hair mid-way through a glorious 'The Look'. The set itself has become one, amorphous flowing beast too; tracks drop into each other without even a pause for applause while some of the older favourites – 'I'm Aquarius' in particular – are given a smooth, modern makeover. Despite this, it's 'Lately' – the only new song debuted tonight - that provides the most visceral hit; ditching the breezy nuance in favour of actual proper riffs, it hints at a new side of a band who've always been masters of classy, gradual evolution. Long may it continue.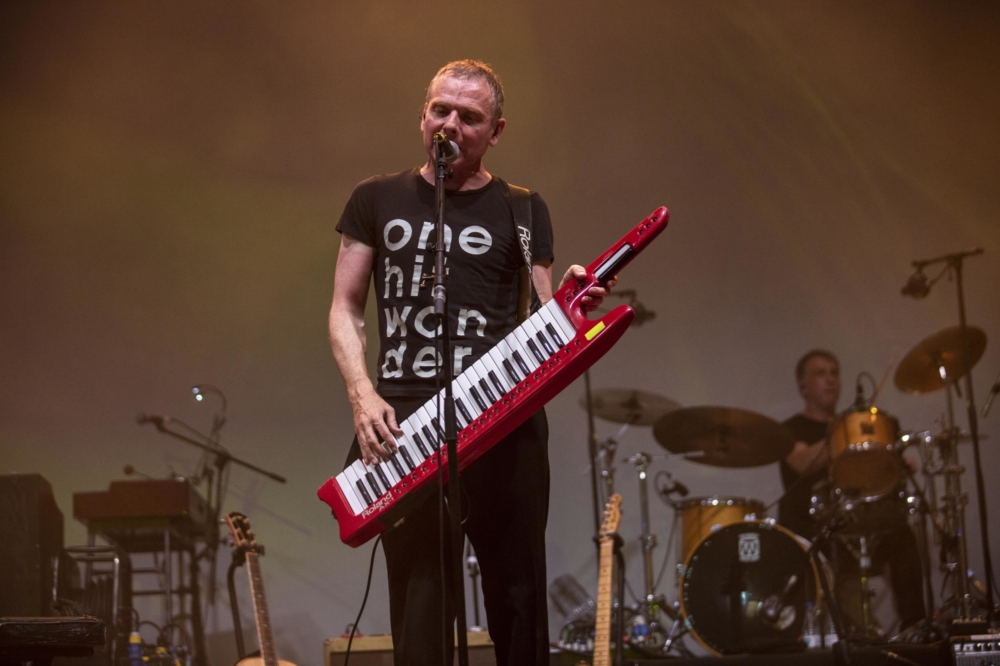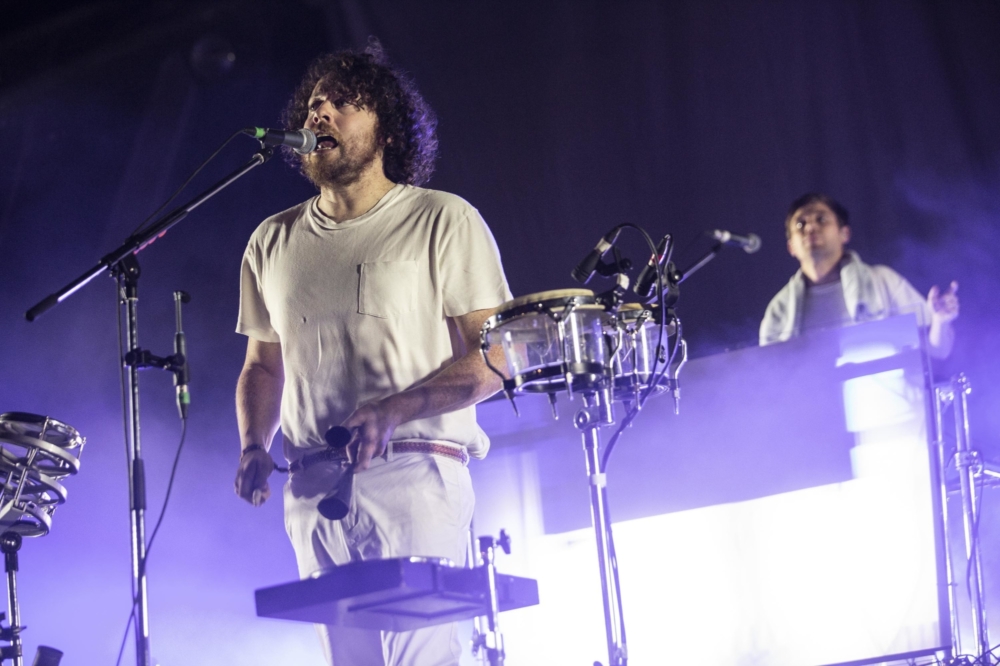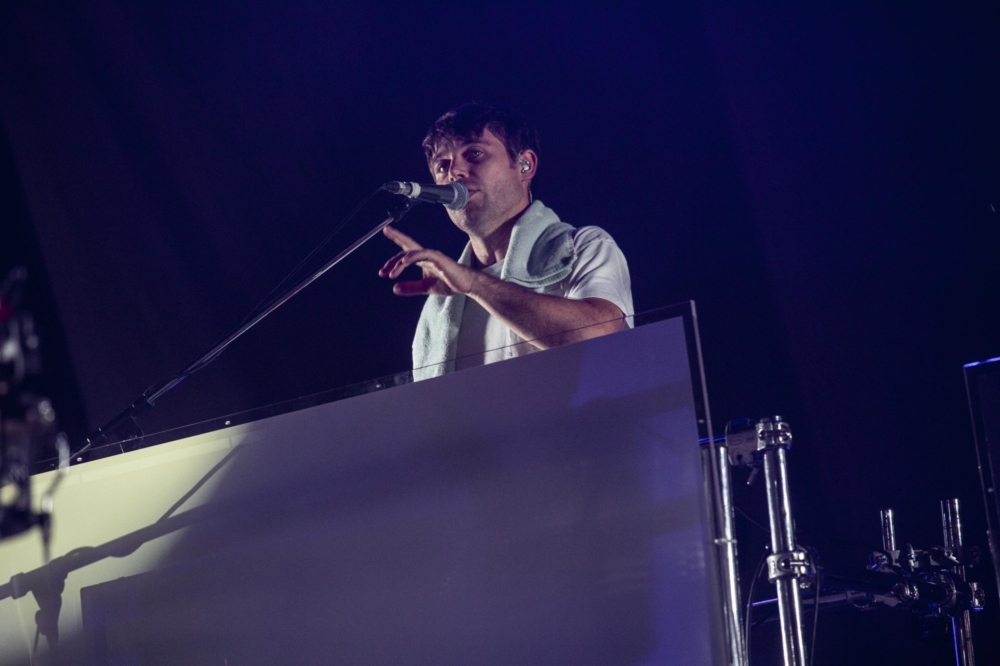 Get your copy of the latest issue
Read More